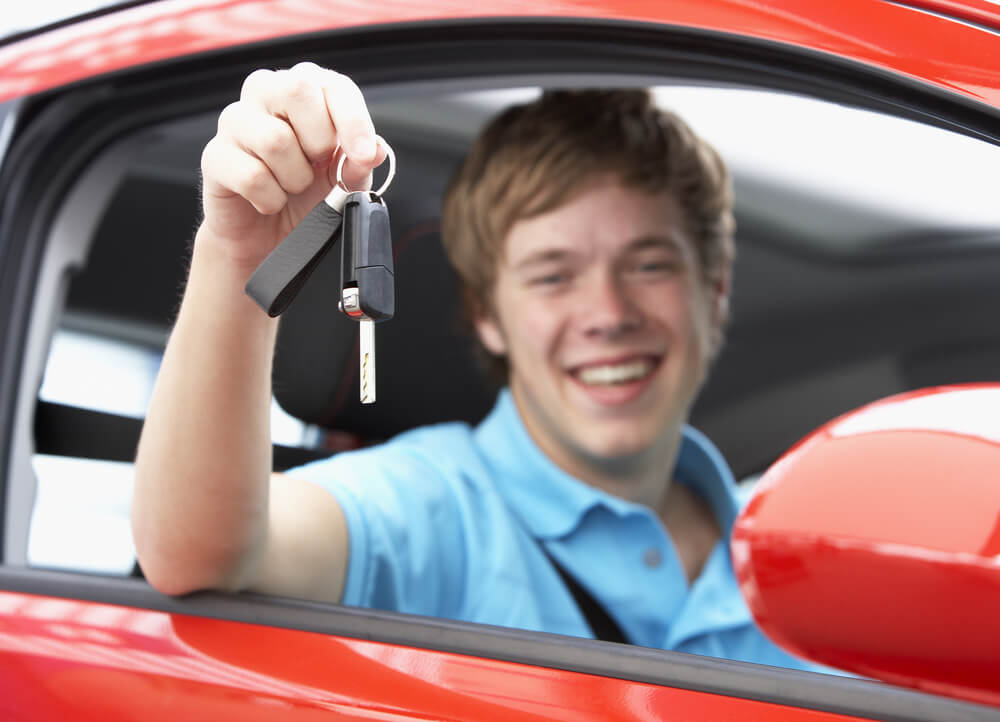 So your child has ditched the L-plates and is ready to hit the road in style, but what's that first car going to be? Even with its sentimental value, the gramps' Torana lounging in the garage will likely cost a fortune if put on the road.
Therefore, as a responsible parent, you'll be choosing a sensible car for your teenager. Prepare to maintain your composure at the anguished cries of "but Mum/Dad, I said I wanted a GTR/WRX/XR8/Mustang!" On top of that, many of us will have our own idea of what is a good first car – which might not correspond with reality and the allocated budget.
With all the above in mind, it's certainly tricky to decide on the best first car for your kid. However, we've compiled a checklist of things for you to do before handing over the keys and had an in-depth look at this year's range of starter cars worth your consideration.
The 8 best tips for buying a first car
Naturally, as a parent you'll want your teenagers to stay out of trouble on the road. Teach them the road rules and have a few practice drives before buying a new set of wheels.
Discuss whether you can afford the full bells and whistles. Also, remember that when you're buying a brand new vehicle, your purchase can decrease in value as soon as it leaves the dealership!
Don't be in a rush to buy. You might risk overspending where you can actually save!
Make room in the budget for extras you might find necessary and check the vehicle's running costs including fuel consumption.
Compare car insurance deals. You might also consider looking into car insurance for young drivers and roadside assistance.
Obtain a 'roadworthy' from a licensed vehicle tester if you're buying a used vehicle. Otherwise your purchase becomes illegal to drive.
Don't invest in a 'bomb' that might eventually break down, or in a petrol-guzzling beast. Running costs can go through the roof, no matter how good the car might look.
Lastly, there's no need to keep up with the Joneses in choosing a first car for your child. It's the value your teenager is getting from their vehicle that counts!
The best first cars of 2016
Whichever option you decide to go with, don't forget that a first car doesn't have to be the absolute best as long as it's a good car. The automotive market is flooded with feature-packed rides, so we've examined a wide selection and picked 10 following models for discussion:
2016 Toyota Corolla Ascent
RRP $20,190
Chances are either you or one of your mates had a 'rolla for their first car or you got your P-plates behind the wheel of your Mum or Dad's Toyota. Like its predecessors, the Corolla Ascent is a safe investment and good value for money.
Available as a hatch or a sedan, the Ascent stands for everything that made the Corolla brand so ubiquitous: comfort, reliability, competitive pricing and low running costs. This series' most appealing feature for the teenage demographic is the edgy look of the Ascent Sport hatch, which will also resonate with the Corolla Sportivo fans.
As far as connectivity goes, the Toyota Link system – which includes a multimedia touchscreen rivalling the Volkswagen Polo's – will satisfy all smartphone-savvy drivers out there. And while the Corolla Ascent isn't a 'sports' car as such, it's a safe and economic set of wheels.
Pros:
Reliable and safe
Good fuel economy
Quiet engine
Smooth urban ride
Cons:
Modest colour variety
Small boot in the hatch
Subaru Forester 2016
RRP $33,861 (2.0i-L/2.5i-L), $43,646 (2.5i-S), $45,191 (2.0XT)
While some might call this trusty all-wheel drive (AWD) a glorified station wagon, in reality the Forester is so much more than that.
Famously smooth on the road, this compact SUV is also capable of handling off-road terrain. The 2.5i-S and 2.0XT Premium models come equipped with EyeSight® front & rear view camera to help negotiate both reverse parking and any unforeseen dangers ahead. The Forester's Boxer engine is designed to slide under the cabin in case of a collision, thereby reducing the risk of injury.
When it comes to the vehicle's trademarks, the sturdy roof railings can take any sporting equipment including bikes, surfboards and snowboards. All in all, the Forester is a dependable first car for a teenager with an active lifestyle.
Pros:
Very stable on the road
Top safety features
Highly versatile
Cons:
Not as modern-looking as a Mazda CX-3 or as imposing as a larger 4WD
Priced towards the top end of the first car budget
2016 Toyota Yaris
RRP $16,820 (full driveaway from $17,990)
Known as the Echo in the past, the Yaris is a nice addition to the Toyota catalogue and a perfectly decent miniature car at that.
Available in two hatchback options (Ascent 5D and SX 5D) and as a sedan (YRS 4D), the Yaris comes equipped with features its sister Toyota Corolla Ascent lacks, such as rear-view camera and an extra seventh airbag. The electronic stability control is common across all versions.
While the Yaris' steering, storage space and interior design all match those of its competitors, electronics aren't its strong point. Nowadays, a first car buyer might expect their new ride to have a touchscreen unit with Bluetooth and voice recognition, so in this instance, a trip to JB Hi-Fi might be required. Otherwise, it's not a bad starter car at all – debatably, a funkier hatch than a Suzuki Swift, too.
Pros:
Competitive pricing
Every model in the hatch range has a five-star ANCAP safety rating
A joy to park in a city environment
Roomy back seat
Decent boot space
Cons:
Relatively simple interior – e.g. no armrest or door pockets
Stock-standard audio unit
No cruise control on sedan
2016 Mazda2
RRP $16,990
While the larger, meatier Mazda3 has been holding its "sensible family car" rank steady, the Mazda2 has been gaining popularity among learner drivers as a starter ride.
So, why choose the 2 and not the 3 as your first car in 2016? On top of its documented glide and ability to smoothly manage corners, there's no denying the 2's visual appeal. Mazda's starter range has never been big on electronics; however the 2's full-stack HMI (Human Machine Interface) 'infotainment' unit is a massive improvement. Additions like satellite navigation and Smart City Brake Support will cost extra, but are worthwhile investments on top of the stock safety package. All in all, the Mazda2 is a commendable first car.
Pros:
Attractive pricing and good value for money
Comprehensive safety features
Dependable construction for a small car
Cons:
Size – it's not the largest Mazda out there
2016 Volkswagen Polo
RRP $19,800
Since way back when, Volkswagen has stood for convenience and ease of operation while holding a firm 'people's car' appeal. Indeed, you can still see plenty of lovingly-restored old Beetles and "V-dub" vans on the road, while the German powerhouse continues to pump out the world's #1 family car, the Golf.
Aimed at the younger car buyers, the latest Polo is a neat five-door hatch, screaming 'connectivity' with its all-inclusive touchscreen display. For a little extra, the Driver Comfort Package offers the works – 'sat nav', driver fatigue detection system and automatic windscreen wipers.
While a safe car through and through, teen drivers will admire the Sport Package with its 17-inch wheels and robust suspension. Smooth as a Polo mint.
Pros:
Excellent everyday performance
Five-star safety rating
Smartphone-mirroring display unit
Cons:
Not the fastest car on takeoff
Only one model offers optional auto-speed braking
Servicing costs can be higher than average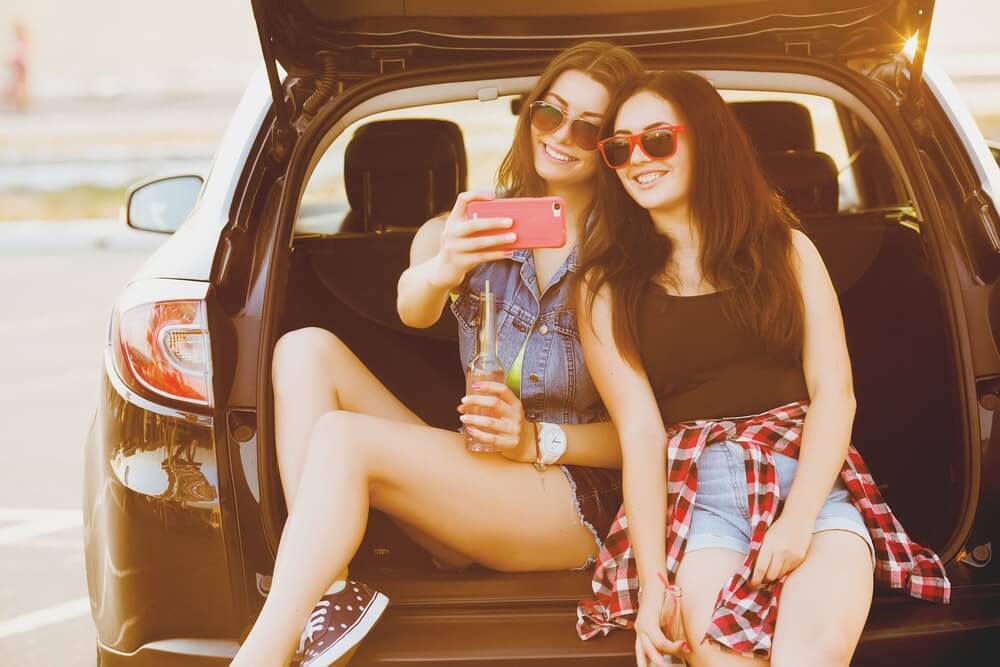 Honda Jazz VTi 2016
RRP $16,490
Honda's flagship small car, the Jazz, has been the toast of the Australian hatchback fans for the past 15 years, regularly taking out ANCAP's five-star safety ratings along the way.
Consistently jazzing up every new hatch model (remember the "How much hipster can you pack in a Jazz" ad?), the Japanese stalwart has once again delivered on flexibility, safety and fuel economy with the new VTi. Your teenager will love the ultra-flexible Magic Seats allowing for plenty of rear cargo space to fit a bike or a few of their friends. There's also the 1.5L four-cylinder, fuel conscious engine, neatly designed dashboard … and all that Jazz!
Pros:
Competitive pricing
Roomy for a small car
Magic Seats folding into 18 different combinations
First-rate safety features including a multi-angle reverse camera
Sturdy suspension
Low fuel consumption
Cons:
Won't steer like a sports car
No sixth gear
No satellite navigation
2016 Mazda CX-3
RRP $19,990
Mazda's most compact AWD, the CX-3 flies the small SUV flag with pride. Despite sharing the 2L four-cylinder engine with the latter, it's anything but a beefed-up Mazda2 or a slimmed-down CX-5 – and it certainly holds its own performance wise.
The hybrid/crossover car looks might be an acquired taste, yet sitting behind the wheel of a CX-3 on the open road will give even the most sceptical young driver a whole wagon of joy.
Competitively priced, this is a gutsy, durable and above all safe performer (an extra $1,000 gets you a safety pack including automatic emergency brakes, which deploy at less than 30kph if a car in front suddenly decelerates). And while you can't pack it to the max like you would a Jazz, the functional design is otherwise hard to fault.
Altogether, the CX-3 is a fantastic option if you don't like the Subaru Forester or you're not keen to splurge on a full-blown CX-5. Either way, your teenage driver won't miss the (Mazda) wagon with this one.
Pros:
Impressive fuel economy for an SUV
Excellent for safety
MZD Connect Electronics
Tinted windows across the entire range
Cons:
Modest boot space
No roof rack (but those are readily available from car accessory retailers)
A not-inconsiderable front (cue "why the long face" jokes)
2016 Nissan Pulsar ST/ST-L/SSS
RRP $22,795 (ST) / $25,370 (ST-L) / $30,005 (SSS)
Among the Nissan camp, the Pulsars have satisfied the first car needs for a good couple of generations. This year's model is no exception – sleeker than ever in either sedan or hatch format, economic on fuel and boasting one of the most spacious cabins in its class.
Whereas a 'sporty' stock Pulsar would have been an incomprehensible concept in the past unless it was modified, the new iteration boasts radical 17" alloy rims across the entire range, while the ST-L and the turbo-charged SSS also offer an advanced sat nav. The new owner won't need to worry about splashing out on car audio either, as the Pulsar features a colour display unit.
The Pulsar's only downside might be its comparatively steep pricing, but on the upside, these cars are easy to service and last for a fairly long time.
Pros:
Low fuel consumption
Roomy cabin
Five-star ANCAP safety rating
Cool electronics including a 6-speaker audio
A lot zippier than previous Pulsars
Cons:
2016 Honda Accord Sedan
RRP $34,990 (VTi)/ $47,771 (VTi-L)
For years, the Accord has been a veritable name in the four-door sedan world, and it doesn't disappoint with the latest outing either.
Honda introduced the edgier-looking new Accord after pulling the plug on the popular Accord Euro in 2014 and while the Euro's culling has left rather big shoes (well, tyres) to fill, so far the gamble looks to be paying off.
'Handsome and intelligent', 2016 Accord's chief point of difference is a luxury-car feel for a city car price. A Lexus it might not be, but it certainly looks very imposing – smooth inside and out, with plush seats, confident steering and modern edge electronics. Besides, your teenager will automatically look good in one!
Pros:
Sleek, luxury-car look
Five-star ANCAP safety rating
Easy-to-navigate touchscreen
Pandora-compatible audio
Cons:
Price range is on the more expensive side
2016 Hyundai i30
RRP $20,485
After a lengthy past struggle to occupy the hearts and minds of Australian car drivers (with the Excel being a notable exception), Hyundai finally managed to erase the "South Korean budget brand" stigma – and along with it, deliver a slow-burning hit with the i30.
First introduced in 2007, the 'small car redesigned' gradually gained momentum and became commonplace on Australian roads. As far as modern-day hatchbacks go, this little beauty is right up there with the best of them – stylish, roomy and incredibly comfy inside. Starting up with the press of a button, the i30 glides on the road while assisting the driver in every possible way through its 7" LCD touchscreen including sat nav and hands-free answering system.
Summing up the above, the i30 is a fantastic first car – if you're still unsure, it is one of Australia's top-selling passenger cars of 2016, and for a very good reason too.
Pros:
Supremely roomy and comfy, with heated front seats adding a luxury-car feel
Top-of-the-line electronics
Five-star ANCAP safety rating
Wheel-mounted unit controls
Panorama glass roof
Plenty of boot space
Cons:
Minor noise at higher speeds
Is your teenager looking for their first car? Share this article with them on Facebook and start the discussion of who is going to pay for it!
Did you find this article interesting or helpful?