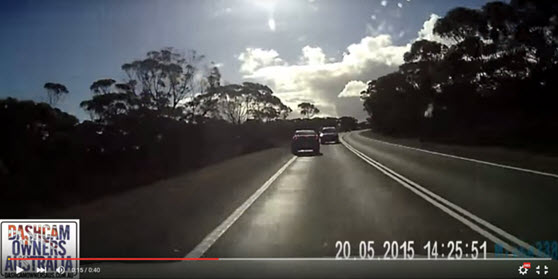 Dashboard cameras are becoming increasingly popular throughout Australia, capturing the truth on our roads. From amazing stories to providing evidence, they are fast becoming a useful tool for Aussie motorists.
Nicholas De Fazio, Sales Manager of online store Dash Cams Australia says 'over 18,000 dash cams and accessories have been sold this year'. A growth in activity on the popular Dash Cam Owners Australia Facebook page is further proof of the growing consumer interest in the technology and its footage, with the page exceeding 310,000 likes. Recent Google search data for the phrase 'Dash Cam' in Australia also shows sustained and steady progression in the last two years – with around 114,050 searches now recorded each month.
So how useful are dash cams and how are they capturing and changing our lives? We delve into the topic and discuss how they are:
Filming unexpected stories across the globe
Useful for insurance claims and
Capturing footage that can later be used as evidence
Capturing unexpected stories
The use of dash cams has skyrocketed and so too have the number of road incidents caught on camera. From road accidents and near misses to rare sightings and unexplainable circumstances, you'll be amazed at some of the situations drivers from across the globe witness.
Top 10 dash cams in action
A beer lover's worst nightmare, August 2015 – a pallet of beer slides off the back of this truck.
Expect the unexpected, August 2015 – the combination of the radio blaring, impaired view and an emergency vehicle entering the intersection is a recipe for disaster.
Road rage caught on camera, December 2014 – A car deliberately side-swipes the car beside it in this nasty road rage incident.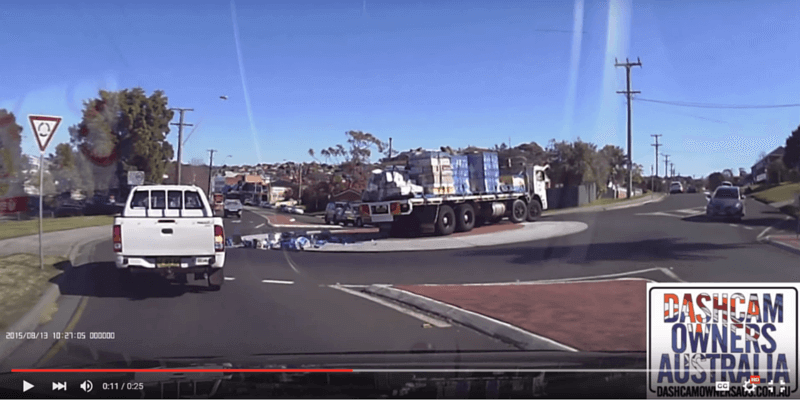 Dash cams can help with insurance claims
Rory Purser, Co-Owner of Dash Cam Owners Australia says they 'regularly receive footage that is and has been used for both police and insurance purposes' but they don't upload anything that could be disturbing or have an effect on an ongoing investigation.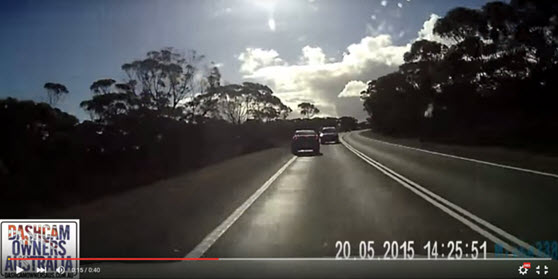 Here's an example: This vision (provided by Dash Cam Owners Australia) shows a driver veering onto the wrong side of the road, causing this dash cam owners vehicle to roll. It was successfully used by the driver's insurance company and police as the oncoming driver was proven to be asleep at the wheel.
Looking for the right car insurance? Compare providers here to find the best fit
Dash cams helping to stop insurance fraud
Although many road and parking accidents are just that, accidents, there are also a small number of people who engage in insurance fraud. Insurance fraud is the activity whereby individuals or groups actively seek opportunities to cause an accident. This can later lead to payout attempts or even blackmails for cash for your 'wrongdoing'.
Capturing evidence with your dash cam
In a recent study on dashboard camera use, Slater & Gordon found that of the 1,700+ Australian drivers surveyed 'the vast majority said they were already using one or wanted to buy one for insurance purposes'. In Victoria the 39% who didn't own a dash cam at the time wanted one.
Slater & Gordon personal Injury Lawyer Craig Lynch says dash cam footage can be used as evidence in court 'as long as the dash cam is not used to film a private activity'- welcome news for dashcam owners across the nation!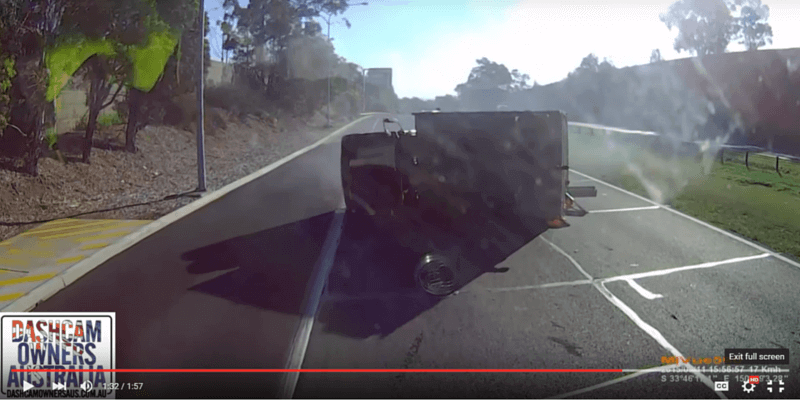 Four recent incidents caught by Aussie dash cams
By having a dashboard camera installed in your car, you're lowering the likelihood of being stung with hefty bills if an incident is not your fault or by insurance scammers as you could hold the golden ticket of evidence – your dash cam footage. Dash Cams Australia also says broader awareness of the use of dash cams on our roads serves as 'a deterrent for drivers, putting them on notice that their actions are subject to the risk of getting caught'.
The road rules you didn't know you were breaking
Who knows, your cam may even capture a wild, wacky or unexpected event, turning your trip into a YouTube sensation watched throughout the world!
What do you think about the use of dashboard cameras? Join the discussion.
Did you find this article interesting or helpful?