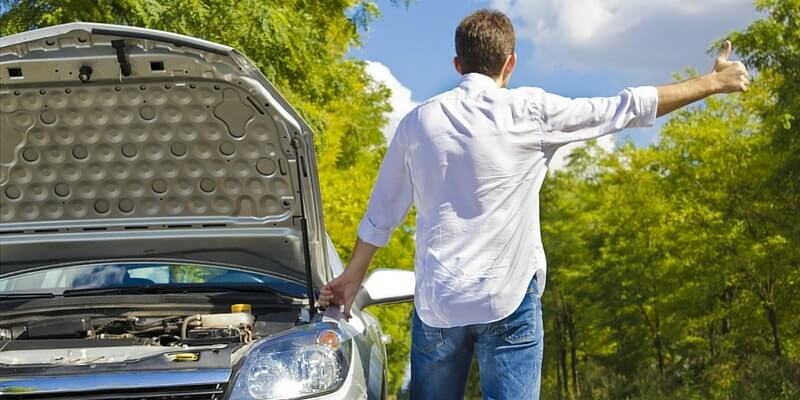 At some point everyone is faced with the dilemma of when to let go of their beloved car and get replacement wheels. A variety of factors contribute to when could be the best time to replace your vehicle, so read on and find out when could be the right time for you.
If you're considering whether to fix or flog your car, here are a few initial questions you should think about:
Is your current vehicle reliable?
How much will it cost to repair in the short-term?
What are the long-term maintenance costs?
Is your mechanic reliable, or should you get a second opinion?
Will there be trouble or hassles involved with getting your car fixed?
Will your insurance cover breakdown costs?
Will your car be reliable after the repairs?
Along with these questions, consider both your present and future needs. This might include planning for life changes or family circumstances that may lie ahead.
Fix or flog?
Firstly let's discuss costs, both for the initial repair and ongoing maintenance. Over time, key components of your car will experience wear and tear. Beyond tyres, this could be the radiator, gear box, drive shaft, head gasket or air conditioning compressor, to name only a few. The shock of hearing how much car repairs will cost can be tough to overcome, so speaking to a reliable mechanic or better yet, having a second or third opinion can assist with weighing up your options. It is a good idea to have a list of questions ready to ask, including how your mechanic manages recurring issues and what issues they may see arising for your vehicle in the future.
There is no harm in obtaining more information through your own research once your vehicle's problems have been assessed.
Find out how much repairs cost on a general scale
What, if any, ongoing issues may continue after initial repairs for the make, model and age of your vehicle?
Speak to friends and family about their experiences; and,
Find a reputable mechanic to work with.
Think long-term – it may be cheaper to repair rather than replace your vehicle in the short-term, but is the issue likely to recur and cost more in the future?
New or old, getting the right car insurance can save you a bundle. Compare here
Assess the bigger picture
Seeing the bigger picture can offer clarity where it's needed most. Do your homework and establish how much the annual costs will be to maintain your older vehicle and compare that to the annual costs of maintaining and financing a newer vehicle.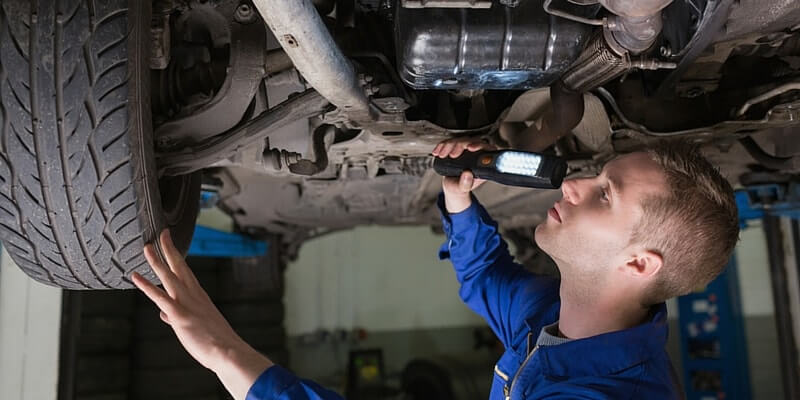 When calculating annual costs, for an old or a new vehicle, you should consider;
Registration
Insurance
Repairs
Annual servicing – keep this separate to ongoing repairs
Fuel expenses and;
Loan repayments (if any).
Regarding repairs, ask yourself the hard questions. Are parts readily available, and how long will you have to wait for them to arrive? Will they be more expensive than other parts? Some vehicles, especially European makes and models, can be more expensive to repair because sourcing parts can be difficult – often they need to be shipped from overseas manufacturers.
If any of the above costs exceed the annual costs of buying a new car, then perhaps buying a replacement vehicle is a good option. If you still owe money on your current vehicle but continue to incur regular maintenance costs for ongoing issues, this may be a good sign that purchasing a new or newer car with similar repayments is a good decision. Keep in mind many newer vehicles on the market have high fuel efficiency, so you could make savings on fuel costs.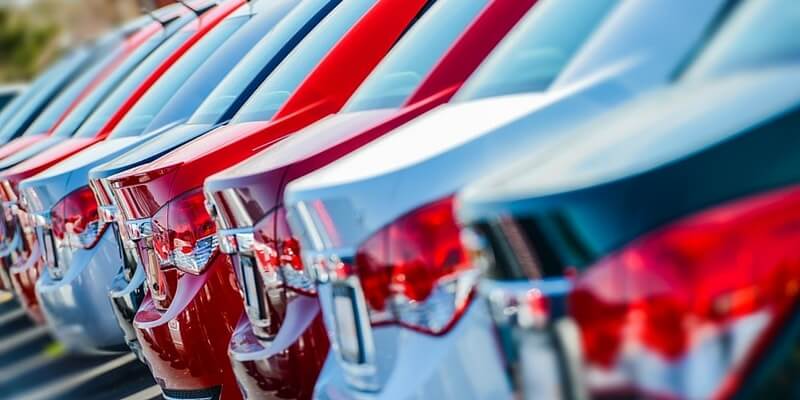 Determining the value of your vehicle will put things into perspective. If annual repair costs equal (or close to) one year's worth of repayments and running costs, it may be time to consider a new set of wheels.
Consider your insurance
While there are a lot of variables when it comes to insuring vehicles. It's a good idea to be obtain multiple quotes though to make sure you're getting the best value for money.
Shop around
If it looks like replacing your car is the better option, remember to shop around for the best deal. Competition's hot in the motor vehicle industry and dealerships are eager to promote sales on new and near new vehicles. Some dealerships will offer additional discounts off the sticker price, like
One year's registration
Free stamp duty
Discounts for trading in your used vehicle
Related: How much will you spend on your next car?
Consider your future and the future of your family
Life never stands idle and change often occurs when we least expect it; however, some changes can be planned for and it's important to consider what could happen down the track.
Employment status
If your employment changes you may start to use your car differently – you may have further to travel each day, or even your means of transportation could change. Consider your comfort here – long commutes could warrant a new vehicle with features such as reliable air conditioning or cruise control.
Another factor to consider could be if you could receive a corporate travelling allowances or tax deductions available to you.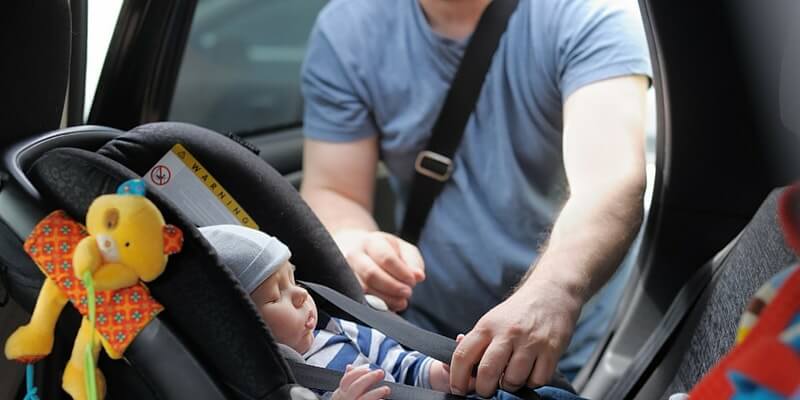 Family status
Will you be starting a family soon and if so, is your current vehicle safe and reliable? Your old vehicle might be ok for getting you from A to B but what about when you are hauling precious cargo? Investigate the safety of your current vehicle compared to a new or newer one to assist in your decision, not only whether to trade in or up, but as to which vehicles you should consider.
If children within the family are creeping toward the age of independence, is the vehicle in question suitable as a first car? Can the current vehicle hold out a few years and is this option financially viable? If you've done the math, you may be in a position to estimate the yearly costs your vehicle incurs and whether or not you can afford to hold on to it.
In fact, consider the benefit of encouraging your child to purchase the vehicle from you. Offering life lessons on budgeting and saving is critical to your child's personal development. This multi-beneficial approach could recoup some or all of the costs incurred over the time you have been maintaining the vehicle. On that note, consider the longevity of the vehicle. How long will your child be driving the vehicle before he or she upgrades and/or how long will you be driving it before you hand it over. This option could cost more in the long run and be counter-productive to you and your child.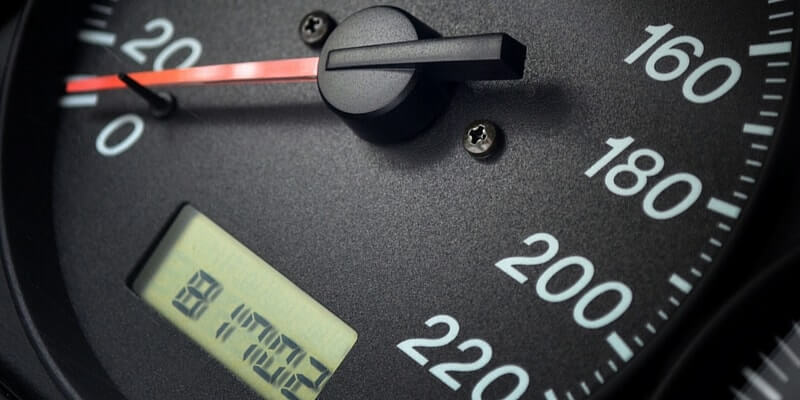 How to judge longevity
Generally speaking, the number of kilometres a car has travelled, its condition, and it's age are said to measure a car's life. In this case, let's consider the overall longevity relating to mileage/kilometres and specifically in relation to the failed part or damage entailed.
If your vehicle is close to the recommended mileage, you may find any repairs are simply masking problems and slowly biding time until an inconvenient and expensive breakdown. If your mileage is within a healthy range and your reputable mechanic is able to provide an indication of how long your repairs will be effective, then holding on to your current vehicle could be the best option.
For example, a new radiator can last for up to 20 years and generally costs between $600 and $700. If everything else on your vehicle is in good condition, this would be a well worth replacement in the long-term.
Put a price on peace of mind
Many say you can't put a price on peace of mind. However, once you've weighed up all your options, compared the costs of repairing versus replacing your vehicle, discussed your thoughts with trusted family members or friends, and made realistic predictions about the longevity of your current vehicle, you probably can put a price on your peace of mind.
Did you find this article interesting or helpful?