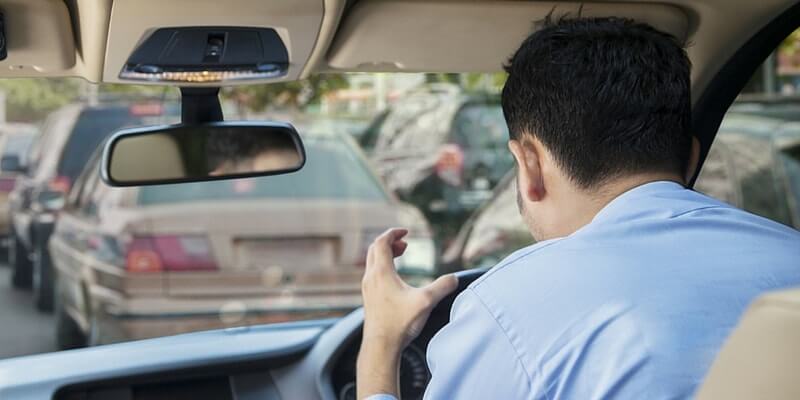 At one time or another you have probably been stressed and frustrated when stuck in traffic, get stuck behind a driver who hogs the right lane, or had a car cut you off at the last minute. You might even mutter some choice language, or be unfortunate enough to be on the receiving end of aggression.
This made us wonder: does good, courteous behavior on the roads lead to increased safety, perhaps even fewer accidents? We decided to find out.
Are Australian roads getting more dangerous?
There may be fewer accidents on Aussie roads (according to Roy Morgan Research), but there is an increasing concern about 'road rage'. A report referenced by the ABC details that almost 50% of drivers had feared for their safety after discourteous behaviour from other motorists. Furthermore, 40% of respondents said they had been subjected to verbal abuse and more than 20% had been threatened or physically abused.
According to the aforementioned Roy Morgan Research, there are significantly more motorists on Aussie roads than there were ten years ago (rising from 13.3 million to 15.9 million), but accidents have actually fallen over the same period. In March 2005 20.8% of Australian motorists reported at least one accident in the previous five years. By March 2015, this figure had dropped to 19.1% of motorists.
Looking at the broader, global problem, you are also less likely to die in a traffic accident in Australia than on the roads in many other countries. The Age reported on statistics from the International Traffic Safety Data and Analysis Group which looked at 32 developed countries around the world, and placed Australia 15th for fatalities on the road. Drivers in the USA are more than twice as likely to die in a traffic accident.
However in Sweden they have nearly 50% fewer deaths on the road than Australia. The data suggests that, globally, there has been an encouraging 40% drop in road fatalities since 2000.
It's not clear what part, if any, calmer driver behaviour could play in a reduction of accidents. Rather the decline in accidents globally has been attributed to better design in car safety and road infrastructure as well as improved emergency response and health care. The full ITSDAG report also states that the global economic downturn influenced the number of road deaths, because it led to a reduction in distances travelled, reductions in speeding, and drink driving.
But based on the ABC report, it's clear that many Aussies could be experiencing some anxiety, due to road rage incidents. We found several interesting initiatives designed to prevent driver aggression in Australia.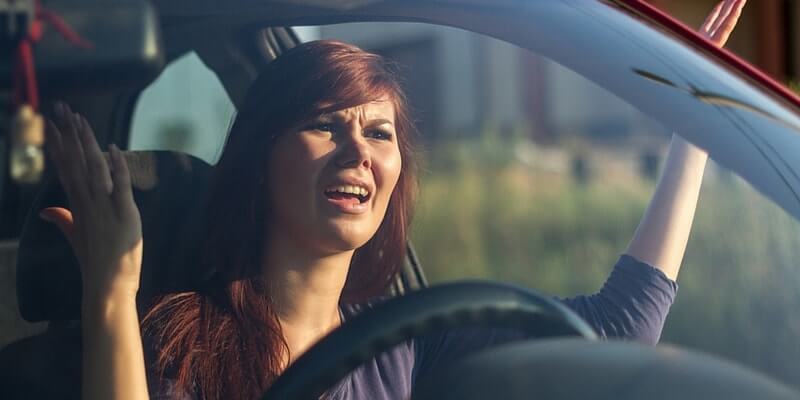 1. Government action
In a report on the Road Safety Strategy, the Federal Government highlights driver behaviour as one of the key factors in reducing deaths and injuries. The States and Territories have responsibility for acting on this. For instance, the Centre for Accident Research and Road Safety (CARRS) in Queensland has produced a factsheet on aggressive driving. They identify a range of aggressive behaviours ranging from shouting abuse to tailgating and, at the more serious end of the spectrum, getting out of a car and approaching another person, damaging another car or assaulting a road user.
Their factsheet also refers to research that suggests many people who see themselves as ordinary drivers feel justified in 'sending a message' to other road users, and do so with aggressive behaviour.
Whether you keep a cool head or driving can make you see red; Compare insurance providers and make sure you're covered
CarsQLD offer a number of practical tips for staying safe and reducing your aggression on the road.
They advise:
To avoid driving if you are already in a highly emotional state
Remember it isn't the fault of other motorists if you are running late
That acting out aggressive behaviour may only increase your frustration
To consider the consequences for the person on the receiving end – who may be upset, frightened and unsure about driving alone, and may have children in the car with them.
According to the NRMA, of those on the receiving end of aggression, over 40% lost confidence in their driving, more than 10% felt more aggressive towards others and 12% had trouble sleeping.
CARRS is continuing to work on better understanding aggressive driving behaviours in terms of identifying triggers and using focus groups to better understand the 'informal' rules of driving etiquette which drivers expect from each other.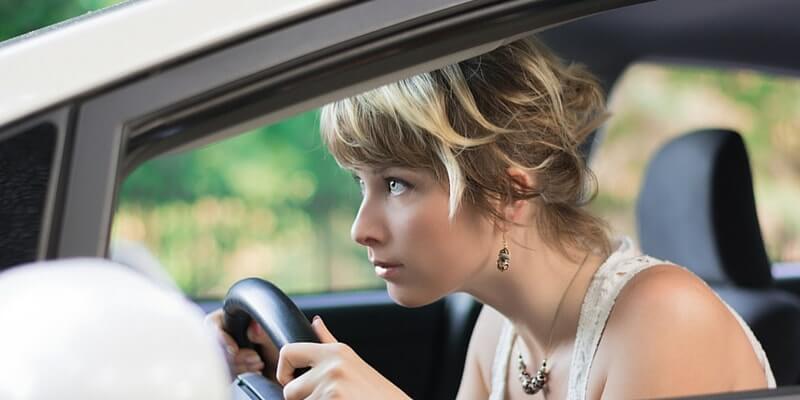 2. Roadside messages
The NRMA, as well as surveying experiences of aggressive behaviour on the road, also erected nine electronic boards across NSW and the ACT. They invited motorists to submit suggestions of positive messages which could help improve courtesy on the roads.
Their president commented: "We tend to get in traffic, we tend to get stressed and think we've got to get somewhere immediately. Letting someone get in front of you, you know, merging nicely, politely, won't slow you down and it will make everybody's life that little bit easier."
One Brisbane man was campaigning for a 'My Turn, Your Turn' roadside sign to reduce aggressive driving when merging, with the NRMA citing merging as one of top driver frustrations, with a high level of collisions in some areas.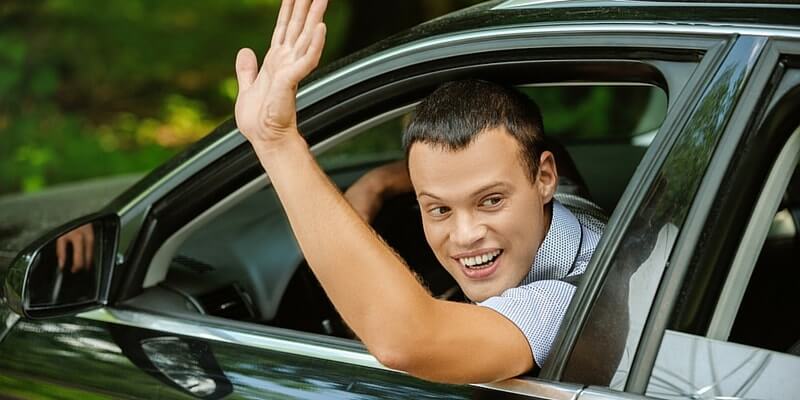 3. Nothing beats a good ol' fashioned wave of courtesy
In this article from the Herald Sun, the courtesy wave is their number 1 piece of road etiquette advice.  Giving a wave and a smile to other motorists could go a long way to making driving more pleasant, less stressful and combative and – most importantly – safer.
A courtesy wave might be welcome if another driver creates space to let you in, if they pull over to let you pass on a narrow street or if they give up right of way where it's unclear. An apologetic courtesy wave can also help lower the temperature where a driver has accidently cut off or impeded someone else.
Aggressive driving leads to accidents
According to the AAA Foundation for Traffic Safety aggressive driving behaviour leads to accidents. They state that 55.7% of fatal crashes in the USA during 2003-07 involved at least one driver who displayed potentially aggressive behaviour.
Related: Will tracking young drivers make them safer?
While we might feel justified in giving another driver a piece of our mind when we feel they're in the wrong, it seems that giving in to aggressive behaviour is only likely to increase our frustration. This can lead to more dangerous behaviour such as tailgating or pulling alongside to make our feelings known, making us less aware of the wider traffic situation and more at risk. It also seems unlikely that giving other road users a dressing down will improve their driving, but is more likely to scare them, make them lose confidence in their ability or become angry themselves.
It all points towards calm driving behaviour being safer for you, your passengers, other motorists, cyclists and pedestrians.
Did you find this article interesting or helpful?