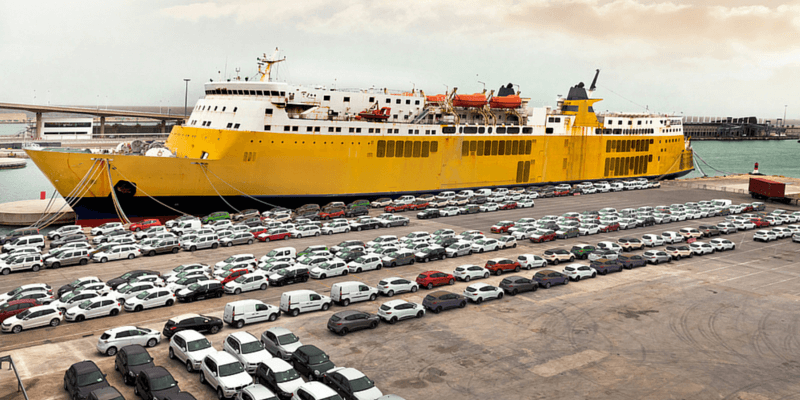 So you want to import a car into Australia? It's not an impossible task, but you do need to prepare yourself for a bit of legwork and a whole pile of paperwork, then think about car insurance.
There are 8 basic steps to importing a vehicle into Australia
Do your Research
Apply for Approval
Receive Approval
Arrange Shipping
Get Customs Clearance
Meet Quarantine Requirements
Meet Approval Conditions
Register Vehicle
This article will focus on the first step, helping you to gather the necessary information to see if you can (and want) to import a vehicle into Australia.
Knowing what types of cars can be imported and what reasons can be given for vehicle importation are going to be important considerations before you take the vehicle import process any farther. There are a myriad of reasons you may want to import a car into Australia but not all of them are justifiable reasons as far as the Government is concerned.
Is my reason for vehicle importation valid?
This is, perhaps, the most important question you can ask yourself, so make sure you figure out the answer at the beginning of the process. When you apply for vehicle import approval (VIA), the application will ask you which 'option' for importation you are applying under. Below are the options available but only one (or none) may apply to your specific circumstance. Take care to ensure you are selecting the most appropriate option; failure to disclose or an attempt to falsify the validity of your reason for vehicle importation is an offence punishable under the Crimes Act 1914.
Vehicles manufactured before 1989
This option caters to classic or historic vehicles that may not comply with current Australian vehicle standards; motoring enthusiasts and/or car clubs may wish to apply for vehicle import approval using this option.
Australian plated vehicles
This option caters for vehicles that were originally purchased and registered within Australia but were subsequently exported. It allows for those vehicles to be re-imported, following (for example) an overseas holiday or expatriate career appointment.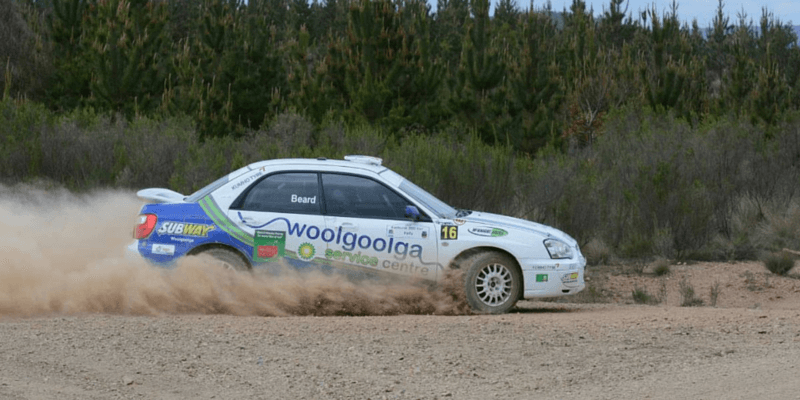 Race or rally vehicle support
This option allows for race or rally vehicles to be imported into Australia. Evidence, such as sponsorship or confirmed event participation, must be provided that the vehicle will be used for racing and/or rallying.
Special purpose vehicles
This option allows for special purpose vehicles, usually heavy vehicles like street sweepers/garbage trucks/fire engines etc., to be imported into Australia. However, to be eligible for the special purpose vehicle option vehicles must be built as a non-standard vehicle from the chassis up. Standard truck/van chassis that are then modified with bolt on equipment do no qualify, as they can be returned to their original state and re-enter the market as a mainstream vehicle. The special purpose vehicles option exists to allow the importation of public works or other special purpose vehicles that may not otherwise meet the minimum Australian safety and emissions standards.
Non-road vehicles
There are a variety of vehicles that are considered non-road vehicles; as such, they are not required to comply with the Motor Vehicle Standards Act 1989 and the Motor Vehicle Standards Regulations 1989, which regulate the importation of vehicles. However, individuals who wish to bring non-road vehicles into Australia are advised to apply for vehicle import approval under the non-road vehicles option in order to ensure efficient customs clearance. Vehicles that fall into the non-road vehicle category are:
Go-karts
Monster trucks
Race cars (formula 1) and drag cars
Off-road self-balancing transportation devices (like Segways)
Off-road motorbikes, including ATVs
Mobility wheelchairs
Motorised scooters/power-assisted pedal cycles
Pocket bikes
Incomplete vehicles
Remember – a vehicle imported into Australia for non-road use cannot be registered for on-road use in Australia.
New vehicles (and large trailers) for on-road
All manufacturers who import new vehicles into Australia require Identification Plate Approval; this is suitable for full volume manufacturers, like Audi or Toyota; low volume import (25 – 100 cars per annum) is limited to those vehicles on the SEVs register. This option is suitable for registered automotive workshops that wish to import specialised vehicles into Australia. However, this option also applies to those wishing to import large trailers/towable caravans.
Carnet
Carne de Passage en Douane is part of an international agreement that allows for the temporary importation of a vehicle from overseas to be used in Australia for 12 months or less. This option applies for visitors to Australia; for example, if you are visiting on an extended holiday, you may wish to apply for a carnet to bring your vehicle with you. A carnet must be applied for in your country of origin prior to departure. Certain restrictions apply:
A carnet is valid for 12 months from the date of issue only.
Vehicles imported under carnet cannot be sold, hired, exchanged, given away or disposed of in Australia
The vehicle must be exported prior to the date of expiry on the carnet
The vehicle covered by the carnet must not remain in Australia if the owner of the vehicle is not in Australia.
Status of Forces Agreement (SOFA)
The SOFA makes provision for overseas forces stationed temporarily in Australia to import their vehicles. Individuals covered by a SOFA are not required to apply for VIA (vehicle import approval).
Test and evaluation vehicles
Vehicles can obtain approval importation for test and evaluation purposes; however, this option is usually limited to car manufacturers wishing to get new vehicles tested against the Australian Design Rule requirements, prior to full volume importation.
Vehicles in transport
In some instances, vehicles may be brought into Australia under the Vehicles in Transport option. This option provides importation approval for vehicles that may need to enter Australia to have additional works or repairs done but that are then re-exported without ever being used on roads in Australia.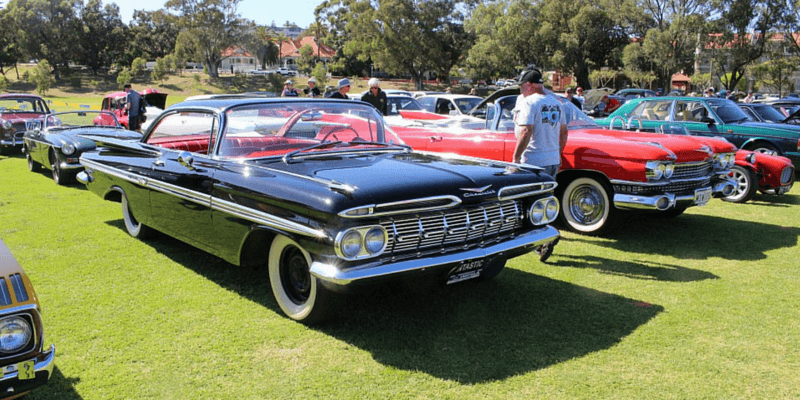 Exhibition Vehicles
Vehicles intended for display and demonstration at a motor show or motoring museum may be imported via the Exhibition Vehicles option. Usually, only vehicles that are not otherwise available in Australia will be granted import approval under this option.
Small Road Trailers
Small Road Trailers can be imported under this option; small road trailers are classed as trailers that do not exceed an aggregated mass of 4.5tonnes. Small road trailers with boats are advised to check with their state regulatory authority for suitability if the width of the trailer & boat exceeds 2.5metres. Modifications may be required to ensure the trailer meets Australian Design Standards and safety requirements; these modifications may be costly, so factor these into your calculations prior to commencing with importing a small trailer.
Discretionary approval
In extremely special circumstances, the Minister for Infrastructure and Regional Development may approve an application for vehicle import, even if it does not meet with the standard requirements. In these instances, approval can be applied for under this option.
Personal Import Approval
Individuals can import their personal vehicles from overseas using this option. See our detailed explanation a little later in this article.
Where do I start?
Depending on the type of vehicle you want to import, you may be able to contact a Registered Automotive Workshop (RAW) to import the vehicle for you. RAWs are certified to importj specialist and enthusiastic vehicles (SEVs) into Australia; they make all necessary safety and mechanical modifications to ensure these vehicles meet roadworthiness requirements and Australian safety standards.  There is a range of SEVs that has already been approved for import via Registered Automotive workshops, so check the approval list to see if the vehicle you want to import is already there. If so, you may want to contact a RAW facility that specialises in importing that particular vehicle; it could save you time, hassle and money in the long run!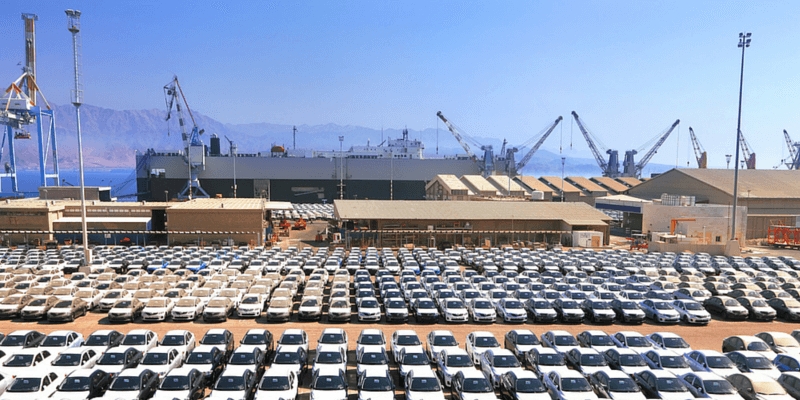 Can I import my personal car from overseas?
Yes. Individuals can import vehicles into Australia via a process called Personal Import Approval (PIA). It's intended for migrants settling in Australia and Australian expatriates resettling after a prolonged period abroad. It allows individuals to import personal vehicles that they have owned for more than 12 months into Australia. Tight restrictions do apply:
Only one vehicle per person, every 5 years.
Vehicle owner must have long-term residency in Australia – permanent residency, intended permanent residency or citizenship. Tourists, diplomatic personnel and military personnel stationed in Australia are not eligible for PIA.
The vehicle to be imported must have been owned and used for a minimum of 12 consecutive months immediately before the owner/applicant's arrival in Australia.
The application for Personal Import Approval must be made within six months of the owner/applicant arriving in Australia.
Applicants must be old enough to hold a valid driver's license in Australia.
Not all companies will insure an imported car. Compare providers here
Personal Import Approval requires substantial verification and validation through supporting documentation. You must provide:
Proof of vehicle purchase, in your name
A copy of a valid overseas or international driver's license
Vehicle registration details for the 12 months prior to application
A statement of travel, prepared by you, indicated any international travel you took during the qualifying period prior to your relocation to Australia. If travel was for work purposes, a letter from your employer is required.
A copy of your passport identity page (dual citizens should provide both)
A copy of your Australian permanent resident visa, (if you are not a citizen)
All applicants will be required to prove their intention to remain in Australia indefinitely.
In addition, you'll need to provide 100 points worth of proof related to your intention to remain in Australia. For a list of suitable documentation/evidence, please visit the Department of Infrastructure and Regional Development PIA advice page.
How long will application approval take?
Usually, an applicant will be informed of the status of their application within 20 working days. If there are any queries related to your application, you may receive a request for clarification or additional information; this may add five working days processing time to your application.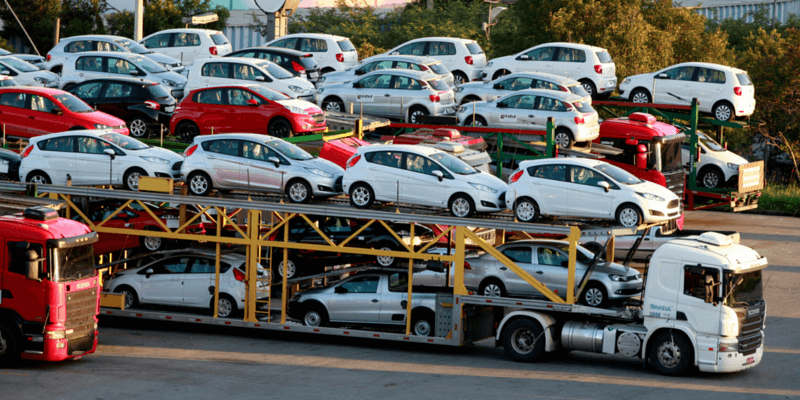 How much will it cost?
The cost of importing your car takes into account a variety of factors:
Shipping and customs costs
Shipping costs vary depending on the type of vehicle, the timeframe and the method of shipping. You may also want to consider taking out shipping insurance to cover your vehicle while it's in transit. All shipping quotes should contain three parts:
Origin charges (like export documentation, inland transport, pack charges and port charges),
Ocean Freight charges (actual ocean freight, bunker adjustment factor and currency adjustment factor) and
Destination Charges (port charges, customs clearance fees, quarantine fees, unloading/unpacking).
Taxes and duties
All vehicles imported into Australia incur tax/duty charges. The amount charged depends on the vehicle.
Vehicles up to 30 years old: 5% duty + 10% GST
Vehicles over 30 years old: 0% duty + 10% GST
4WD 'off-road' Vehicles and Commercial Vehicles: 5% duty + 10% GST
Motorcycles: 0% duty + 10% GST
Duty is calculated on the customs value of the vehicle, while GST is calculated on the Customs Value of the vehicle, plus duty charges, plus shipping costs. In addition to these costs, you may also incur LCT (luxury car tax) if you are importing a vehicle with a Customs Value over $57,009AUD (GST inclusive); LCT is calculated at 33% of the GST inclusive cost. Some motorcycles and commercial vehicles are exempt from LCT.
Compliance costs
If you are issued with a vehicle import approval, there may be certain conditions with which you need to comply once the car arrives in Australia, including retrofitting your vehicle to meet Australian Design Standards and/or the registration & insurance requirements of your state/territory. This may include, but is not limited to:
Have the car completely serviced on arrival
Replacing brake fluid
Replacing seat belts
Testing for roadworthiness
Changing from left to right-hand drive
Removing gas headlights and replacing with halogen
Replacing brake pads
Retrofitted to include child restraint anchor points in rear seats
Registration and insurance
In addition to general requirements related to your vehicle importation approval, your vehicle may need to undergo certain mechanical/safety revisions to comply with state/territory legislation prior to registration. Check with your local vehicle registration body for specific details: Victoria, New South Wales, Western Australia, Queensland, the Northern Territory, Tasmania and the ACT.
Like any vehicle in Australia, you will need to insure your car once it's registered. Insurance requirements vary by state and vehicle type. Check out Compare the Market's Car Insurance FAQ to find out what type of insurance suits your vehicle, needs and state requirements the best. Not all companies will insure an imported vehicle, so if you will be looking for comprehensive insurance it could be best to research before-hand.
Importing a vehicle into Australia can be costly and time-consuming so make sure you're adequately prepared for the process by arming yourself with as much information as possible.
Did you find this article interesting or helpful?