Will tracking young drivers make them safer?
Home > Blog > Will tracking young drivers make them safer?
How safe are young drivers who are making their first solo journeys on Aussie roads? We take a look at the stats and try to find out what is being done to encourage young drivers to be as safe as possible behind the wheel, and if tracking them could save their lives.
According to Victoria's Transport Accident Commission (TAC) 18 to 25 year olds accounted for more than a quarter (28%) of all fatalities on Victoria's roads, despite only representing 14% of the state's total number of drivers. In their first year of driving, young Victorians are almost four times more likely to be involved in a fatal or serious injury crash than more experienced drivers.
Granted, the above concerns Victorian drivers, but it would be difficult to argue that young drivers are significantly different to one another based on the region of Australia they live in. Indeed, a review by The Australian Transport Safety Bureau (ATSB) attributed the higher risk of accidents involving young drivers to a number of factors, including:
Lack of experience
Limited ability and judgement
Underestimation of risks
Deliberate risk-taking behaviours
Use of alcohol and drugs
So, what is being done to decrease the risk of young drivers crashing?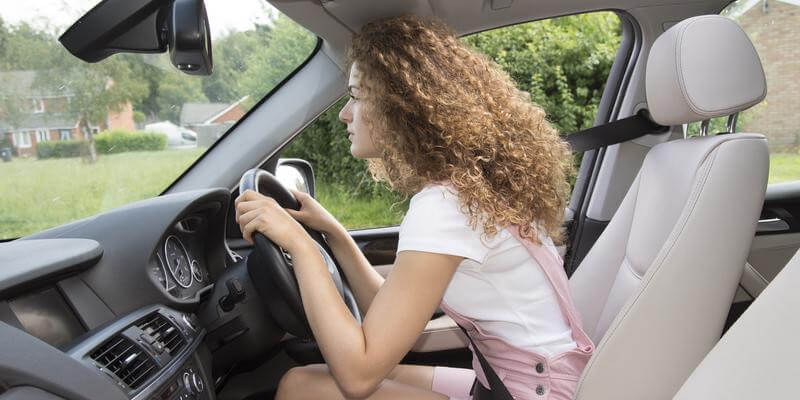 Could tracking younger drivers keep them safe?
A four year study has been underway since mid-2015, tracking the behaviour of 200 young drivers to explore whether feedback on their driving and incentivising safe behavior (e.g. by reducing their insurance costs) could improve their performance on the road, change the way insurance is calculated, and reduce accidents.
The University of Melbourne – in partnership with an insurance company, the TAC and Monash University – have installed 'telematics' (a device that records and sends data) to collect safety-specific information about the driver's behavior, and make it available to insurers or (in the case of commercial vehicles) employers.
Drivers can also access the information via a smart-phone app, which also gives direct feedback on speed relative to the speed zone, driving times, crash events and 'near misses' (as defined by rapid deceleration).
The study has two aims; firstly, to explore what kind of insurance incentive could be offered for safer driving habits, and secondly, whether this kind of feedback and incentives translates into measurable change in risky driving behaviour. You can imagine that many drivers would think twice about speeding if they knew it could result in more expensive car insurance!
Existing incentives from state governments
The NSW government has the 'Fair Go for Safe Drivers' scheme, which offers half price licence renewal to drivers without any recorded offence over the previous five years. Because of the five year period involved, this excludes young drivers on a provisional licence, although if they keep their licence clean while on their P plates, that time will count towards the five year total for renewal of a full licence.
There is a similar system in Victoria, but VicRoads also seems to be targeting young drivers more specifically by offering under 25s a free three year licence – providing they got their P1 licence before turning 21 and have kept their probationary licence 'clean' for four years without any recorded offences.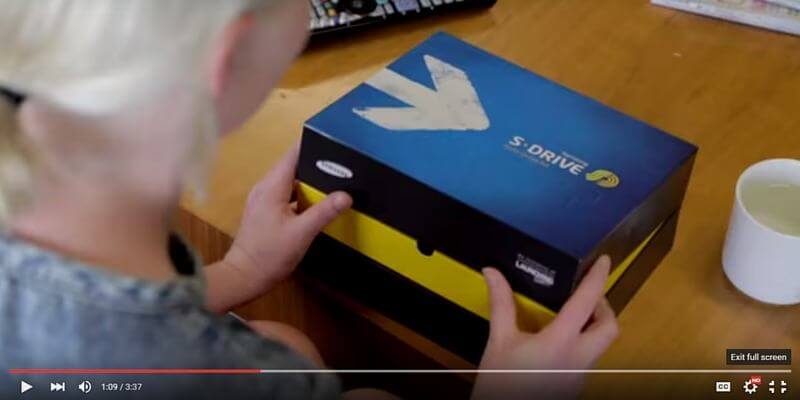 Image Source: Watch Samsung's YouTube video
Samsung come up with a safe driver app
Away from government initiatives, tech-giant Samsung developed a safe driving app called S-Drive for their Galaxy phone. The app works by tracking user behaviour, and rewarding good driving with movie tickets, petrol, even holidays.
However, there is also a social media aspect where drivers can join 'teams' via Facebook and pool points for larger rewards. The hope being that the peer pressure that often encourages unsafe driving can be turned on its head, and young drivers will encourage each other to drive more safely to earn the rewards.
The results from the pilot in NSW are encouraging, with crashes in the region down by 25% and fatalities down 20%.
Looking for a great deal on your car insurance? Compare here to save
Insurance costs
Tracking individual driving behaviour might have the potential to allow insurers to offer lower premiums to young drivers who have recorded safer driving habits and demonstrated they are less of a risk than others in their age group. Presumably tracking would have to be done over a significant period of time, if not constantly, in order to avoid some 'gaming' the system by only driving carefully when being tracked. This is certainly an emerging technology, and could take years to make any difference to your average policy.
Is tracking a good way to make young drivers safer?
Considering the ATSB findings, driver tracking and direct feedback could be a useful tool in helping us develop the skills and awareness of young drivers. There exists the possibility that drivers will be unwilling to be tracked by either government or private enterprises; uncomfortable with the prospect of someone knowing their every move.
But if this could ultimately make them safer, perhaps it's worth it – especially if the recording of data is regulated in some way. The jury is still out until the results of these recent trials are published.