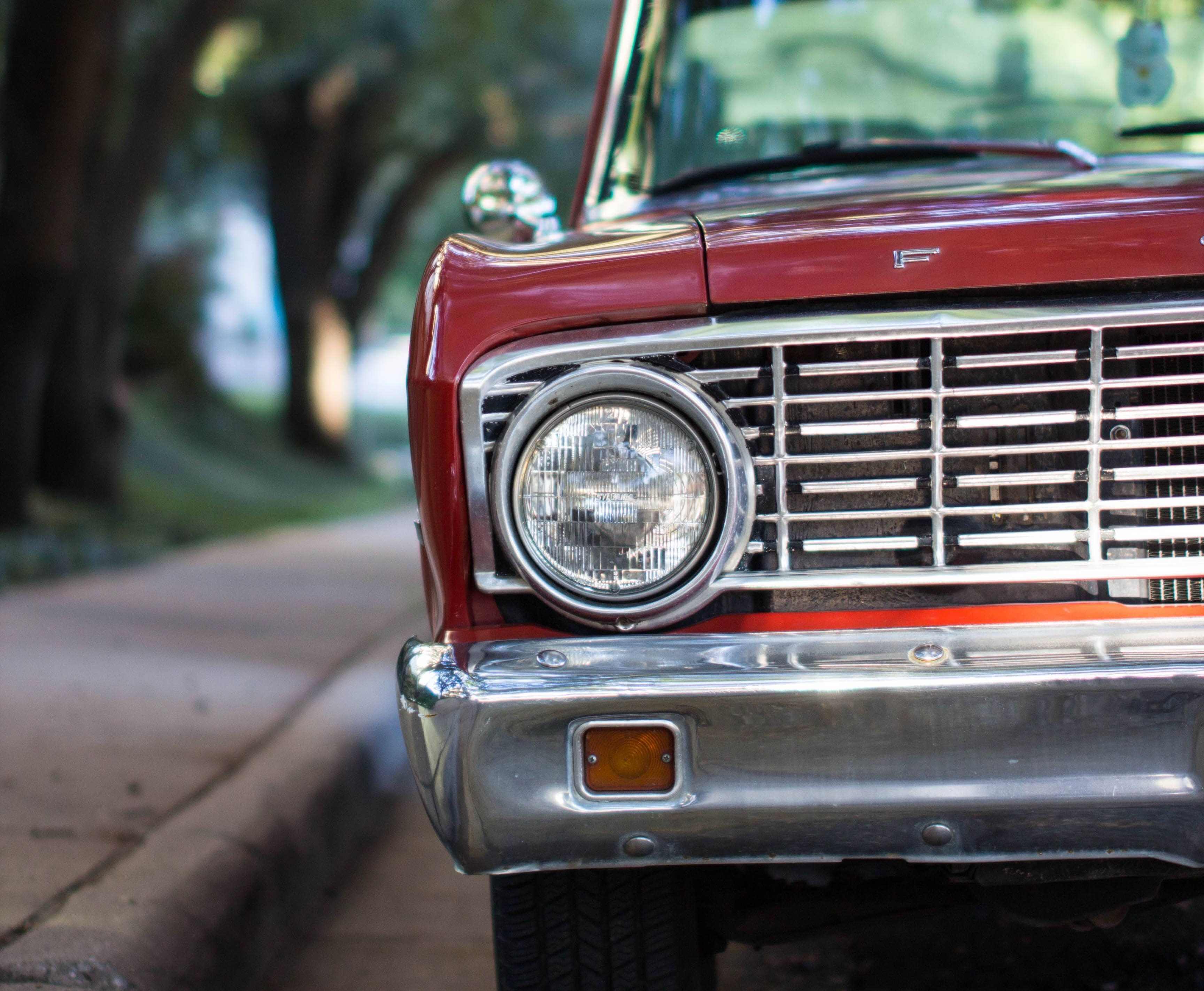 As the total value of vehicles stolen reaches half a billion dollars in 2016, a leading comparison service warns Aussies about the unforeseen costs of having your vehicle stolen and the theft 'red zones' within each state
Aussies are being warned to take extra precautions to secure their vehicles and protect themselves, as a leading personal insurance comparison service reveals 148 vehicles[1] per day are stolen in Australia – totaling $500 million over the 12 months ending 30 September 2016[2].
Carsafe.com.au's research, analysed by comparethemarket.com.au, compared the number of vehicle thefts that have occurred in Australia from 2011-2016, and the types of vehicles stolen. The data showed that 2015/2016 has seen the biggest increase in stolen vehicles compared to previous years. Victoria was recorded having the largest increase in vehicles stolen, with 35% of all passenger/light commercial vehicles stolen across Australia[3].  New South Wales, Queensland and Western Australia were not too far behind in the theft stakes, with 21.4%, 17.3% and 15.7% vehicles stolen respectively[4].
The research also revealed the top ten vehicle theft hotspots across Australia. In Queensland, it was Brisbane, Gold Coast, Logan and Townsville that motorists had to wary of. In Victoria; Hume, Greater Geelong, Casey, Greater Dandenong and Whittlesea were the top car theft spots. Finally, the Greater ACT also made the list with 962 vehicles stolen in 2015 – 2016[5].
Abigail Koch, spokesperson at comparethemarket.com.au says, "It's important for Australians to know where theft hotspots are so they can be extra vigilant, especially in the theft 'red zones' within each State.  But it's not just about being extra aware, it is also important for drivers to take the necessary preventative measures to reduce the chances of suffering a vehicle loss.
"This can include ensuring your vehicle is locked, and parked in a safe area, or making sure you have placed your keys in a safe place. Not taking these extra precautions can void your insurance policy, which could end up costing you the value of your car."
The data also revealed types of vehicles most stolen in 2015/2016, with cars/light commercial vehicles topping the list, followed by motorcycles and larger commercial vehicles[6].  When it came to the most popular car brand stolen, the Holden took gold[7].
Abigail adds, "It is also important you ensure you have taken every measure to secure your car when it is unattended. Some policies will reject your claim if your window is open, your car is unlocked, or the keys are in the ignition."
Comparethemarket.com.au reveals five ways to beat car thieves and the car insurance loopholes:
Check it's locked, and check again
It seems obvious but triple check your car is locked and the alarm is on. Ensure you hear the central locking activate, and look out for the visual signs too. Nearly all motor insurance policies exclude cover for theft if the vehicle was left unlocked. It is also worth checking that your windows aren't open, including the sunroof, as this could also void your policy.
Don't leave your keys in the ignition
You might be gone for a short time, but opportunist thieves only need a couple of minutes to jump into your vehicle and drive away. If your car has been stolen while it's left running, your insurance may be invalidated. Not only will you go through the hassle and stress of losing your car, but you won't get any payout.
Know where you keep your keys
The easiest way for a thief to steal your car is with the keys. Think about where you keep them at home, is it near an open window or in your letterbox? When you're out and about, ensure keys are not within easy reaching distance. Most policies state that drivers must take all reasonable steps to protect the vehicle from loss or damage, and will often reject a claim if they believe that the driver had been 'reckless.'
Being extra aware when selling your car
If you decide to part ways with your beloved vehicle, you must take extra precautions to sell it appropriately. If you display or advertise that your car is for sale and don't take reasonable precautions to prevent its theft or damage, then your insurance won't cover you. Advertise carefully and keep your vehicle protected until it is sold.
Understand the cover that protects you against car theft
There are several types of car insurance you can choose from to protect your vehicle but it's important to know which ones cover you for theft and which ones don't. For example, Compulsory Third Party and Third Party Property do not cover you if your car is stolen. However, choosing extensive car insurance such as Third Party Fire and Theft and Comprehensive Car Insurance could cover you if your vehicle is stolen. These types of insurances may also include the use of a hire car if your car is stolen and even the replacement of possessions left within the stolen vehicle.
If you're ever unsure about the extent of your car theft cover, call your insurance provider or read your Product Disclosure Statement.
2016 daily vehicle theft record holders per State
| | |
| --- | --- |
| State | % of vehicles stolen[8] |
| Victoria | 35.0% |
| NSW | 21.4% |
| Queensland | 17.3% |
| Western Australia | 15.7% |
Top ten vehicle theft hotspots
State
Vehicle theft hotspots within each State
Queensland
Brisbane City
Gold Coast
Logan
Townsville
Victoria
Hume
Greater Geelong
Casey
Whittlesea
Greater Dandenong
ACT
Greater ACT
Types of vehicles stolen[9]
| | |
| --- | --- |
| Vehicle type | Number of thefts in 2015/2016 |
| Passenger/light commercial vehicles | 43,249 |
| Motorcycles | 8,299 |
| Heavy/other | 2,546 |
The most popular car brand theft targets[10]
| | |
| --- | --- |
| Car make and model | Number of thefts 2015/2016 |
| Nissan Pulsar N15 (MY95-00) | 932 |
| Holden Commodore VE (MY06-13) | 860 |
| Toyota Hilux (MY05-11) | 759 |
| Holden Commodore VT (MY97-00) | 687 |
| Holden Commodore VX (MY00-02) | 596 |
It may at the time seem unlikely that your car could ever be stolen, but you'll be relieved you have the right car insurance in place if the time ever comes. Go online and use services such as comparethemarket.com.au so you can compare a variety of policies at a glance.
About comparethemarket.com.au
Comparethemarket.com.au is an online comparison service that takes the hard work out of shopping around. We help Australians to quickly and easily compare and buy products from a wide range of providers. Our easy-to-use comparison tool enables consumers to find a product that best suits their needs and their back pocket. We're also in the business of comparing personal finance products, utilities and can help find the lowest fuel prices in your area. Whether it's car, health or home & contents insurance, we provide a completely free service, that empowers Australians to make buying decisions with greater trust, knowledge and savings. We've got your back, simples.
[1] https://carsafe.com.au/docs/infographic2015-16facts.pdf
[2] https://carsafe.com.au/docs/infographic2015-16trend5years.pdf
[3] https://carsafe.com.au/assets/TheftWatchIssue59September.pdf
[4] https://carsafe.com.au/dashboard#tab1
[5] https://carsafe.com.au/dashboard#tab4
[6] https://carsafe.com.au/assets/TheftWatchIssue59September.pdf
[7] https://carsafe.com.au/docs/annual/annual_2015_16_web.pdf
[8] Out of the daily nationwide average number of vehicle thefts in 2015/16 (148)
[9] https://carsafe.com.au/assets/TheftWatchIssue59September.pdf
[10] https://carsafe.com.au/docs/annual/annual_2015_16_web.pdf
Did you find this article interesting or helpful?