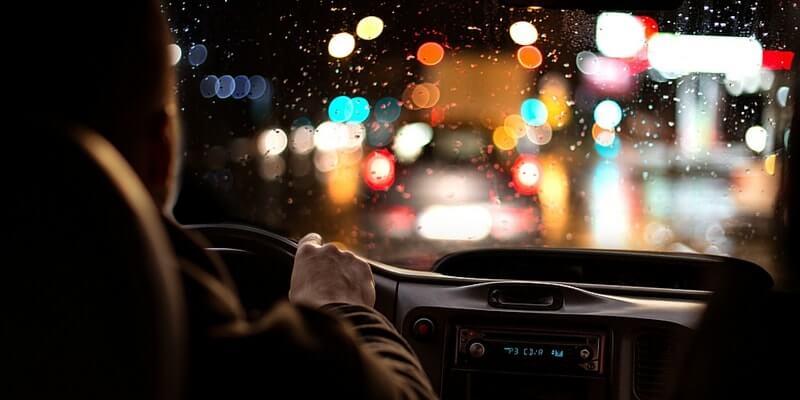 Mobility and independence are important to older Australians, as part of maintaining their quality of life. However, there is evidence to suggest there are safety concerns where older drivers are concerned. The Centre For Accident Research & Road Safety Queensland (CARRS-Q) highlights that both drivers and pedestrians naturally become more fragile with age and in 2014, 21% of the fatalities on Aussie roads were seniors aged 65 or over.
The likelihood of being at fault in an accident increases from age 60
CARRS-Q also point out that the likelihood of being 'at fault' in a traffic accident is high amongst young drivers, declines with maturity but then increases again from age 60. In fact drivers over 75 are considered most at fault in 80% of crashes they are involved in. Whilst younger drivers might take more deliberate risks, some of the common causes of crashes among older road users are failure to see or yield to other traffic, failure to see or respond to traffic signals, complex road layouts, sudden illness or blackout, and performing low speed manoeuvers like U-turns.
In 2051, 24.2% of drivers will be over 65
CARRS-Q suggest that because of our aging population, addressing the safety factors that affect older drivers is likely to become more and more important. An article in The Age reported that 419,615 drivers in Victoria are over 70 – about 10% of all license holders – and, according to VicRoads, there are 58 people licensed to drive in Victoria who are aged over 100, with more than 13,000 in their 90s. This trend is only likely to continue.
A Monash University article on older drivers states the proportion of Australians over the age of 65 will increase from 11.1% in 2001 to 24.2% in 2051.The fastest growing group is women over 80 and more women in this generation are likely to be drivers compared with their mothers' generation.
What are the particular issues facing older drivers, and is there an age when we should hang up our keys?
The law and licensing requirements in each state and territory
| | |
| --- | --- |
| ACT | On reaching 75 years of age, drivers must provide an annual medical certificate signed by their doctor or a Medibank Health Solutions Medical Officer to confirm they are fit to drive. More guidance for older drivers can be found in this government factsheet. |
| NT | There are no specific age-linked requirements, although the government website offers a checklist for older drivers and suggests you visit your doctor if you are in any doubt about your ability to drive safely. |
| NSW | The NSW government requires drivers aged 75-85, to have a medical review every year. Drivers over 85 can also opt to have a modified licence (e.g. to cover journeys only during daylight or within a certain distance from home) or, if they wish to keep an unrestricted licence, need to pass a practical driving assessment every other year. |
| QLD | Drivers over 75 must carry a Medical Certificate for Motor Vehicle Drivers from a doctor, and comply with any conditions listed there. They are usually valid for 12 months. The form, and other information for older drivers, can be found on the state government website. |
| SA | There are no specific age-related licence conditions, although the state government website offers tips and guidance for older drivers. |
| TAS | Drivers over 65 may only renew their licence for five year periods. There is no longer a requirement for drivers over 75 to undergo a medical, however the state website stresses that it is essential that all older drivers appropriately self-assess their driving ability and make sensible decisions as to when and where they should drive. |
| VIC | In Victoria people can drive to any age as long as it is safe for them to do so. It is often the driver who decides to reduce or stop driving. VicRoads offer advice and assistance for older drivers to assess their ability and maintain their safety. |
| WA | Drivers aged 80-84 are required to take an annual medical assessment. Drivers aged 85 and over may also be required to take a practical driving assessment. |
N.B. Information above is current as of 22/04/2016
Requirements for safe driving
Guidance from Austroads and the National Transport Commission on assessing fitness for driving identifies a wide range of complex mental and physical factors involved. In short, the skills needed to perceive the road environment, make good decisions and react physically. This involves sight, spatial awareness, hearing, attention and concentration, memory, judgement, reaction time, sensation, muscle power and coordination. Although of course one person will vary from the next, it's easy to see how age might affect these skills and abilities.
Related: How fast can you react behind the wheel?
Environmental factors that can affect safe driving
The same report also lists a range of environmental factors which can impact our ability to drive safely. These include the driver's physical, mental and emotional health (including fatigue and the effects of medication); the road system, signs, other road users, traffic conditions and road layout; natural conditions such as weather, sunlight glare or night driving; the type of vehicle, its performance and maintenance and the passengers' potential to distract the driver.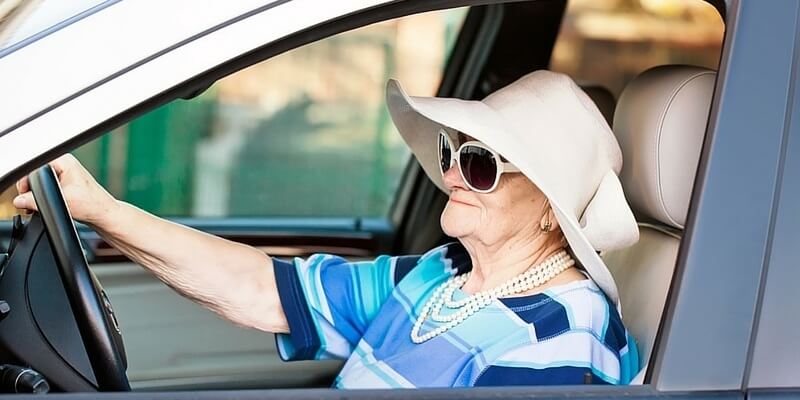 Medical conditions that affect driving
The guidance also outlines several medical conditions which have the potential to cause serious impairments for drivers, including blackouts, cardiovascular disease, diabetes, neurological conditions such as dementia and other cognitive impairment, sleep disorders and vision problems. They also warn that musculoskeletal conditions, in particular, are also likely to coexist with other impairments such as visual and cognitive impairment, especially in older people
Length of journey
Whilst long journeys can cause fatigue and affect your mental alertness and reactions, joint Canadian and Australian research suggests that older drivers with low annual driving mileages had a heightened crash risk relative to other age groups. These drivers tend to drive mainly in urban areas, where the complex traffic situations increase crash risk. However it might also be that some drivers may have reduced their driving due to their own concerns about their driving ability.
Car Insurance had no age limit; compare providers here for a great deal
We are generally remaining healthy and living for longer; according to government figures the number of people aged 65 and over has more than tripled over fifty years, rising to 3.4 million in 2014. There has also been a nine fold increase in the number of people aged 85 and over, reaching 456,600 in 2014. So the average age of Aussies on the road is likely to continue increasing.
Is there an age to stop driving?
As we outlined in the above table, there is no mandated age in which Australians must hand in their licence. Ultimately, a self-aware driver knows when they need to stop – when their ability to operate a vehicle has been seriously compromised. Honestly, that could happen to anyone, at any age.
Driving ability, both mental and physical, will vary from one person to the next, as will our risk of serious injury in the result of a crash. There is no definite 'right' age to give up driving, but it is wise to be aware of the particular issues and challenges that affect us as we get older, and make sensible decisions about our safety.
Did you find this article interesting or helpful?