It does 0 to 100kmh in 3.4 seconds. It has no gears. It doesn't need petrol, diesel or any other petroleum-based fuel. It comes equipped with autopilot, 17" touchscreen in-dash instrument panel, front and rear boot space, and retracting door handles. Oh, and it comfortably seats a family of five. Sleek, sexy and oh so environmentally friendly, it's a Tesla Model-S.
The Model-S is the flagship vehicle from electric carmaker Tesla. While Toyota dominates market sales with its Prius and Camry electric and electric-hybrids, Tesla is redefining the electric car market and carving a niche for environmentally-conscious prestige vehicles. But it's not just the prestige market that they're targeting. Tesla wants to make electric cars the way of the future – the norm, instead of the quirky exception to an otherwise petrol-powered car market.
The Good, the Bad and the Ugly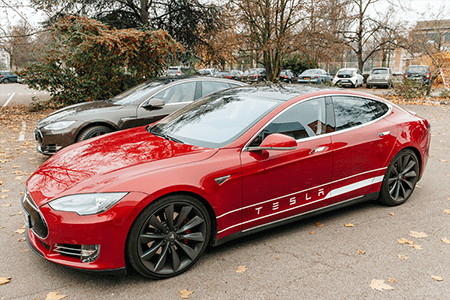 Electric cars are a great idea, but since they began to go into mainstream production, they have faced their fair share of criticism. They offered a limited driving range, recharging networks were largely unavailable, the engines lacked guts and the designs weren't exactly eye-catching.
Tesla has pushed the envelope when it comes to aesthetics and power. They entered the market with their high-performance luxury Roadster, a sports car to rival the industry heavies Porsche and Ferrari. Over the past decade, other car companies have worked hard to design better, more efficient, more exciting electric vehicles, but they all remain plagued by one major drawback – their batteries.
Power at a Price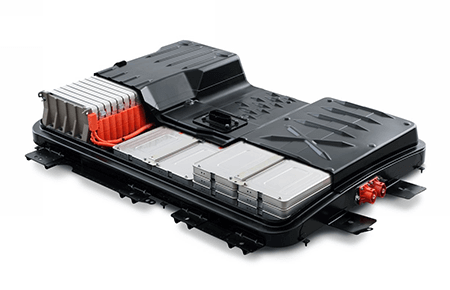 Tesla is no different. Currently, the battery is the single most expensive component of Tesla's vehicles; the battery in their flagship luxury sedan, the Model S, costs around $30,000USD for the 60 kilowatt-hour battery pack. This pushes the cost of the Model S over $70,000USD retail, making it an unaffordable choice for many buyers. Tesla hopes to change this with its Model 3 release in 2016-2017, with projections from the company indicating that the family sedan will retail at around $40,000USD. However, in order to do this, they need to push the price of the battery down significantly – by at least 40% per kilowatt-hour.
And this is where Tesla is making its mark. Tesla don't consider themselves a car company – instead, they consider themselves a technology company, and they are working to revolutionise the energy industry by developing cutting-edge battery technology that can not only be used in domestic vehicles, but that can have wider applications across various industries. They've now teamed up with Panasonic to build a five billion dollar gigafactory to develop and produce these batteries. Production on a mass scale will bring down the cost per unit and allow car companies to produce competitively priced electric cars with longer range, increased power and quicker charge time.
Recharging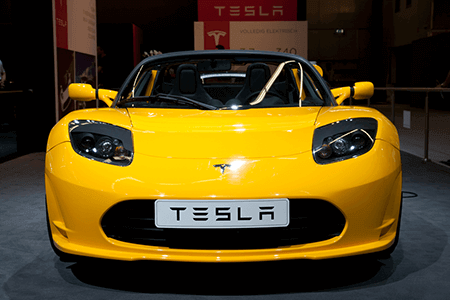 The batteries from the gigafactory will also be used in the Tesla Superchargers – the specially developed charging stations that set Tesla a cut above the rest when it comes to recharging.  Electric cars still need to be 'topped up' just like a petrol car but charging stations aren't dotted every few kilometres, like petrol stations. A major hurdle that needs to be overcome by all electric vehicle manufacturers is charge time. Unlike a few minutes to top up your fuel tank, many electric vehicles take hours to recharge. The Chevy Volt, a popular electric city car, takes 10 hours to fully recharge.
Tesla's Supercharger system takes just 40 minutes to charge to 80%, which is the recommended charge point, and they are working to decrease how long it takes. The Supercharger is available for home use and Tesla is building a strategic network of charging stations at locations around the globe. The Supercharger network is limited however – in Australia, there are only two public stations currently operating, both in Sydney. But this is set to grow as Tesla continues to push the boundaries of possibility for low-emission electric vehicles.
The Final Word
While the mass market appeal of an electric vehicle may be a little way off, Tesla are definitely making their mark to change the world. But no matter what car you drive just for now, from a sporty little hatchback to a diesel-chugging ute, make sure you protect your vehicle (and yourself) with comprehensive car insurance. Policies vary widely, so compare your options to find the best fit for you and your vehicular lifestyle, because every vehicle is worth protecting as though it were a Tesla.
Did you find this article interesting or helpful?