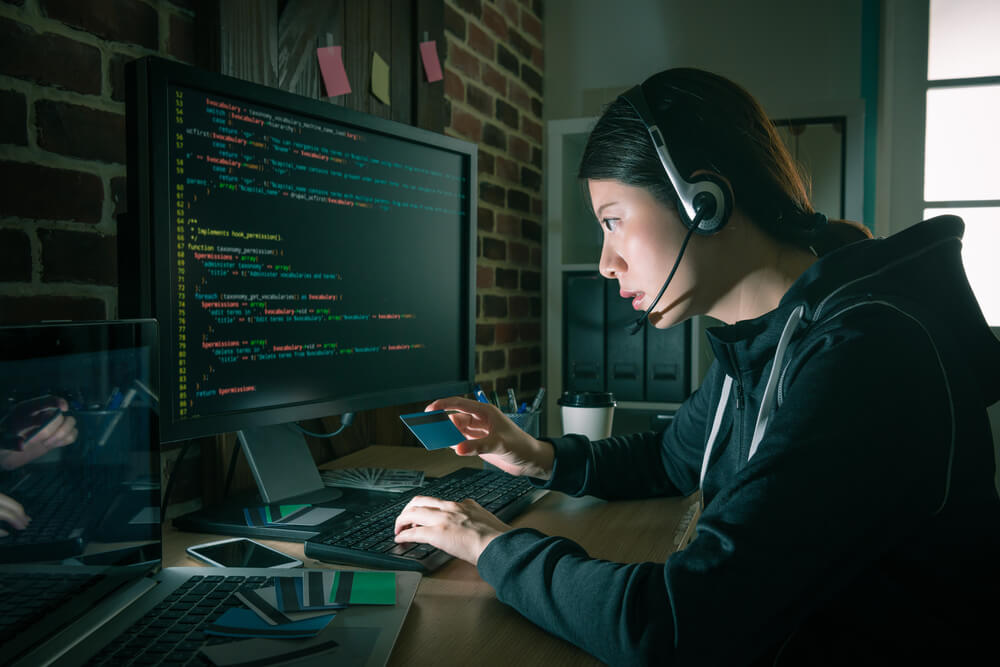 While the internet provides Aussies with so many benefits, there are various safety precautions and security risks connected to its usage that require our ongoing attention. The internet has undoubtedly proven to be a wonderful tool that has transformed our lives in one way or another.
As of June 2017, there were 13.7 million Aussies connected to the internet. These figures are not that surprising when you ask yourself the following questions:
How many times do you check your emails?
When was the last time you logged on to Facebook, Instagram, or Twitter?
Do you shop online?
What device do you check your bank account on?
Are your credit cards or bank accounts linked to particular websites or apps?
Our online footprints are so ingrained into society that it's easy to forget about keeping ourselves and our loved ones safe. At Compare the Market, we care about your safety online, so that's why we've assembled some useful tips for you and your family to stay safe online.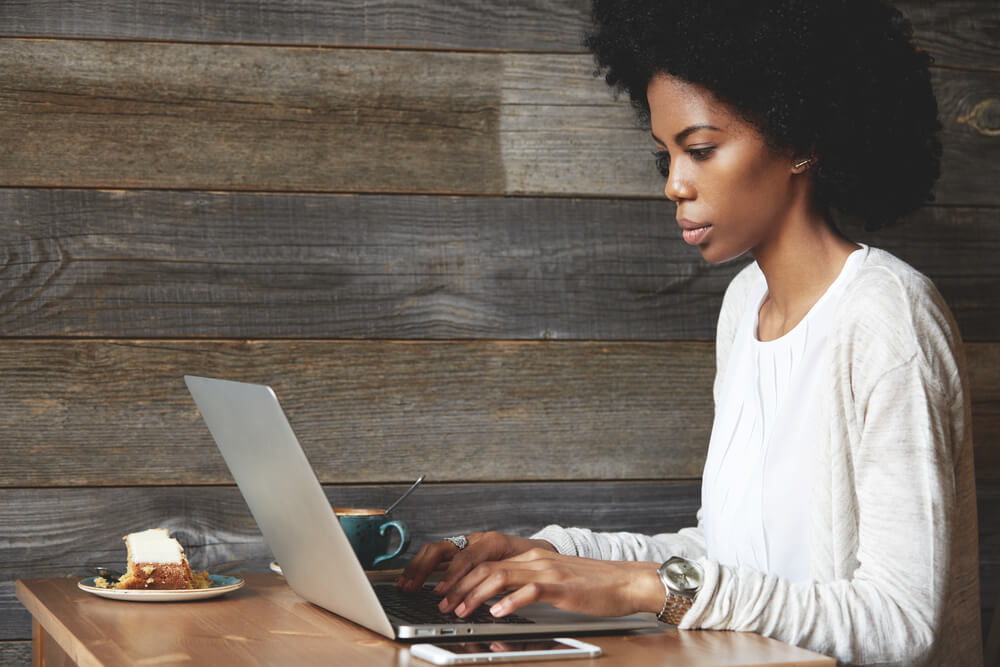 How to ensure your money is secure online
The days of forming an orderly queue at the bank are gradually becoming obsolete. Online banking has unquestionably revolutionised the way many Aussies keep on top of their finances. Everything from paying bills to transferring funds from linked accounts, having access to your money has never been more convenient.
However, with convenience comes opportunity, and like many things, online banking may create a gateway for criminal activity. Ensuring appropriate safety measures when online banking is similar to protecting your bank or credit card's PIN – both are just as vital as each other.
Australian Government 'Stay Smart Online' recommends the following steps:
always type your financial institution's website address directly into the web browser,
regularly update and set strong passwords or PIN numbers,
never store your password or PIN on your computer,
remember to always log out of internet banking and close the browser when logged out,
at the beginning of the address bar there should be a lock symbol and https:// to indicate the site is secure, and
if you can, avoid using public computers for online banking, such as internet cafes and libraries.
Some banks offer a diverse range of security features that protect your credit card against fraudulent activity so you can shop online stress-free. Compare a variety of secured credit cards in minutes, and find a deal that puts your mind at ease.
Before you shop online or send money over the internet, you need to ensure you're dealing with a reputable company by checking user recommendations or reviews from previous customers. Sending money overseas is usually a no-go zone, unless your finances are connected (and protected) by secure online payment facilities, such as PayPal.
How to avoid online scams and internet viruses
The Australian Competition and Consumer Commission (ACCC) confirmed that 152,101 scams were reported in 2017, equating to almost $82 million in losses. Three of the top five scamming methods were internet-based, including email and social networking sites. The age group most vulnerable to online scams during this period were over the age of 45.
Avoiding a scam or internet virus may sound simple in theory, but the likelihood of taking evasive action before it's too late depends on a variety of factors. The Australian Securities and Investments Commission suggests the following ways to better protect yourself from cybercrime:
choose a strong password: Your password is the line of defence which prevents unauthorised access to your account. A strong password should contain more than eight characters, including lower and uppercase letters, numbers, and symbols if possible. Do not, under any circumstance, hand out your password, or allow your computer to save your password to particular websites or your desktop.
Invest in a trustworthy antivirus program: Anti-virus programs safeguard your computer's files from bugs, viruses, and hackers. Installing decent security software, such as a firewall, enables your computer to recognise a potential threat, and deal with it accordingly. You must always keep your anti-virus software up to date, and turn on automatic updates for your operating system, such as Windows.
Be aware of email and social media scams: There are many reasons why you have a junk or spam folder in your email's inbox. Email scams are notorious for extracting personal details and information. Never open attachments (or click on hyperlinks) from people or companies you don't know. If you're unsure, get your security software to scan any emails in question. It's worth noting that legitimate companies should never ask for personal details or passwords via email and social media. Do not accept friend requests or messages from people you do not know, and be wary of competitions and advertisements that involve entering your financial details.
Protect your family
Our youngest are often the most vulnerable to an ever-increasing world of online culture and mass communication. With constant access to information, social media platforms, chat rooms, and videos, young people quite literally have the world at their fingertips.
According to the Australian Bureau of Statistics (ABS), 97% of children under the age of 15 had access to the internet in 2014-15. It is little wonder why taking necessary precautions can help protect your loved ones at a time where they are most at risk.
As it's almost impossible to monitor your child's online activity 24/7, developing a strategy to better understand their browsing habits may be beneficial. One of the most important aspects of online parental supervision is to openly talk to your children by discussing the internet's role from a guardian's viewpoint.
So, how can you protect your little ones from accessing potentially harmful content or cyber bullying? There are many ways to identify and combat these troubling issues, such as1:
Address the internet's positive and useful functions, (i.e. compare the simplicity of Google's search engine capabilities as opposed to searching multiple books in a library),
Develop an internet strategy with your family that sets a maximum amount of screen time.
Check your internet privacy settings, including social media accounts.
Inform your children that some websites are for adults only, or are out-of-bounds.
Filter your internet browser's tools by denying access to some sites.
Tell your children never to give out personal information (name, address, age, phone number).
Encourage your children to explore educational websites that have engaging and interactive features, and motivate your children to ask questions about a website's authenticity should they accidentally stumble upon one – like, "Is this information based on fact or opinion?"
Social networking platforms such as Facebook, Instagram, Tumblr, Twitter, and YouTube specify that users must be no younger than 13 years of age. Despite these minimum age limits, there are no legal responsibilities for these sites to verify the age of its users. Therefore, it's imperative that guardians and parents are aware of such age limits.
It's vital for parents to reiterate to their children that social media is not about popularity, but rather a mode of communication to connect with family and friends. It's also a good idea to remind them to update their passwords frequently, and to never, under any circumstances, accept friend requests from strangers.
Cyber bullying is another serious issue facing Aussie kids today. With the proliferation of social media and digital technologies such as the smart phone, online bullying can happen to anybody at anytime, and can occur anonymously.
The main characteristics of cyberbullying:
receiving anonymous or harassing messages,
spreading rumours, insulting comments, and making threats,
deliberately being left out of communications within a group chat,
discriminating behaviour, such as comments based on race, religion, or gender, or
having an account hacked or passwords shared on social media.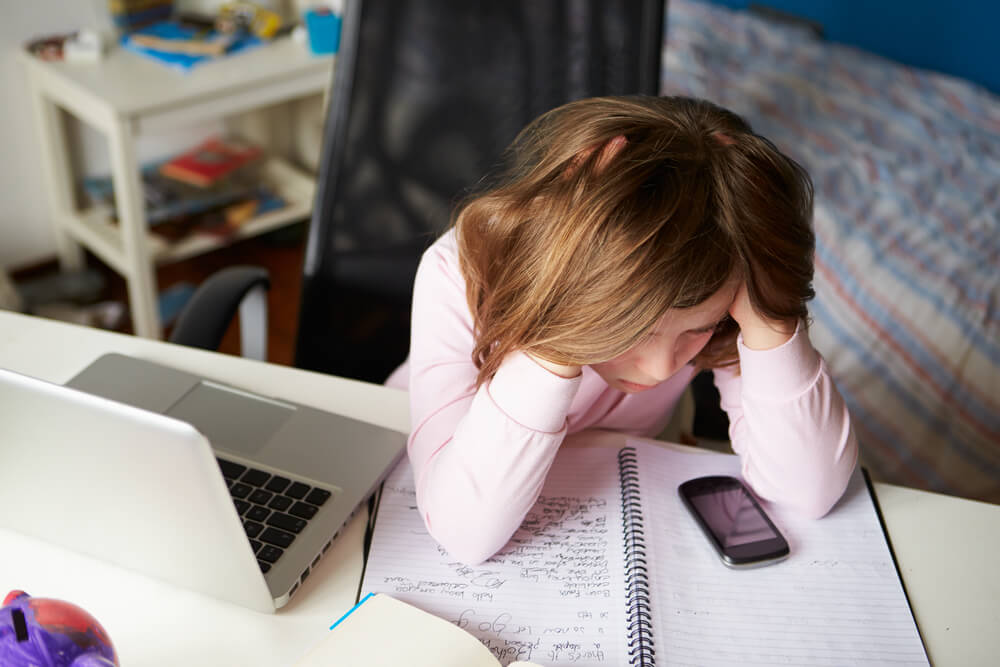 At times, cyber bullying can go undetected, so it's important to constantly ask your children about their time on the web, or if they have any concerns. A 2016 study by ReachOut Australia highlighted that a quarter of 1,000 surveyed Aussies aged between 14 and 25 years of age experienced some form of online bullying, with only half actively seeking help.
While there is no clear-cut solution to end online bullying, the Office of the eSafety Commissioner advises parents to:
start a conversation with your children,
seek support through family, friends, and your child's school,
open the lines of communication to somebody your child feels comfortable with such as an aunt or older sibling,
collect the evidence of any cyber bullying incident and report appropriately, and
manage contact with others such as advising your child not to retaliate, block or 'unfriend' the bully, and to update their privacy settings.
How to protect your identity from being stolen
Identity crime poses a real threat to Aussies far and wide. In 2014-15, approximately 126,300 people reported to being a victim of identity theft nationwide. Personal fraud has increased by 1.8% since the 2010-11 period, with an estimated 1.6 million Aussies affected in 2014-15. Furthermore, during the same time period, identity crime costed the country $3 billion dollars, impacting 1.2 million people.
Despite the widespread nature of online fraudulent activity, financial losses have decreased from $208.9 million in 2010-11 to $84.8 million in 2014-15.
According to the Australian Federal Police (AFP), identity crime encompasses and revolves around the following traits:
assuming the identity of a natural person (living or deceased),
manipulating the identity to describe or alter one's own identity,
creating a fabricated identity, and
using a fictitious, manipulated, or stolen identity to engage in criminal activity.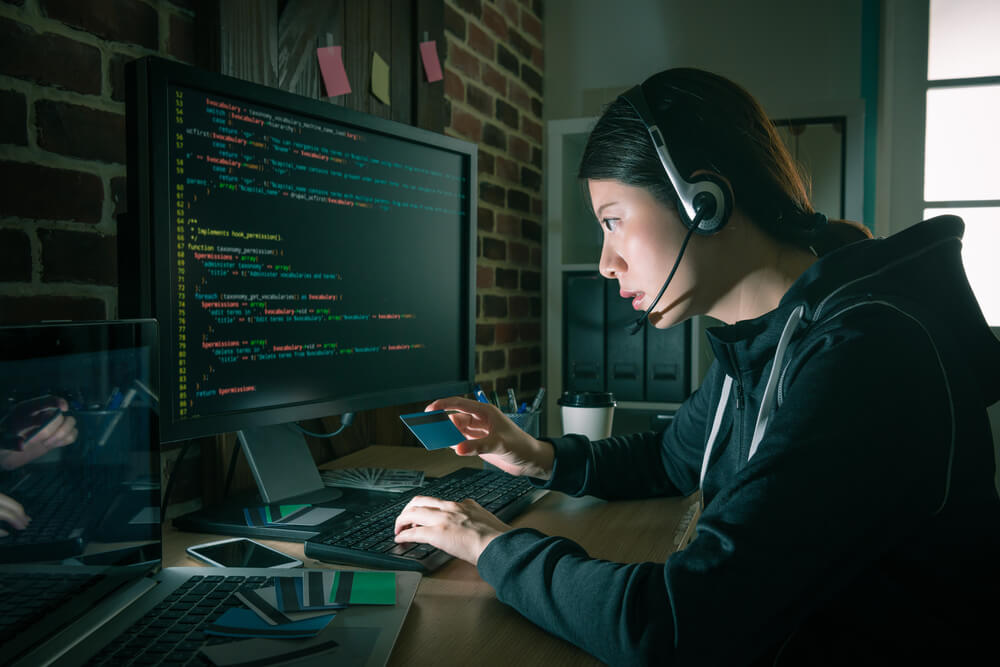 There are various reasons why criminals aim to forge your identity, all of which are malicious and damaging to your livelihood. Obtaining personal information may lead to financial disruptions, and has the potential to tarnish your credibility.
So, why would anybody want to steal your personal information? Well, there are a significant number of reasons why your personal information is valuable in the wrong hands. Some of these include:
applying for credit cards, drivers licences, passports,
opening bank accounts or building society accounts,
starting mobile phone or internet contracts,
applying for employment,
accepting benefits or governmental support, and
racking up debts in your name.
The severity of fraudulent activity and online identity crime is summed up by the Minister for Justice Michael Keenan, who stated in 2016:
Identity crime continues to be one of the most common crimes affecting our community and is also a key enabler of serious and organised crime. In addition to considerable financial losses, a significant proportion of victims experience adverse impacts on their mental or physical health, reputations and general wellbeing.
To protect yourself (and your finances) from becoming a statistic of online identity theft, you may want to consider the following preventative measures:
Secure your computer by installing a reliable anti-virus program,
Avoid the use of public computers such as internet cafes, libraries, or unsecured wireless hotspots.
Always be cautious and vigilant of your personal information online, including social media websites.
Only use reputable and trusted companies for online purchases like PayPal.
Review your online bank statements frequently, and report anything unusual immediately to your bank.
Never respond to spam/scam emails or click on their hyperlinks, and be wary of illegitimate online businesses by conducting your own research about them.
Case Study: Mat Honan
In 2012, technology journalist for 'Wired' magazine, Mat Honan, had his Google account hacked, deleting years of stored data. Despite implementing some precautionary measures, Mr Honan's email, Twitter account, various Apple devices, and Tumblr account, were all breached by an anonymous hacker.
Mat Honan explained that although his files were all saved to cloud-based platforms, such as iCloud, Google, and Amazon, hackers still managed to bypass the service's security systems. Mr Honan shared some valuable advice on how to combat similar online breaches by emphasising the importance of backing up your data should your privacy be violated.
In his own words, Mat Honan stated, "I'm certainly a backup believer now. When you control your data locally, and have it sorted redundantly, no one can take it from you. Not permanently, at least."
As our lives entwine deeper into a digital state, it's forever essential to maintain a safer online journey for you and your family. With so many new and emerging technologies, just being digitally savvy is sometimes not enough in keeping your private information from falling into the wrong hands.
Remember, online safety is a personal responsibility, and taking the appropriate preventative measures relies on your willingness to act before it's too late.
Resources
Australian Government, Australian Institute of Family Studies, Online Safety (2016)
http://www.abs.gov.au/ausstats/[email protected]/mf/8153.0
Did you find this article interesting or helpful?