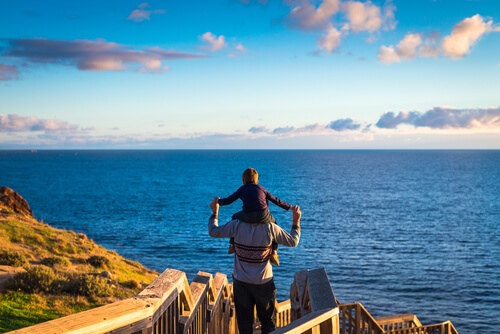 Worries about the cost of living fluctuate over time, changing as a result of a number of external factors. However, there's a growing feeling of anxiety brewing with the masses about the increasing cost of living.
In the latter half of 2015, the NAB consumer anxiety index showed us that many Australians were more concerned about the cost of living than they were about the activities of the government. That's quite surprising, given the actions of our government have a very real impact on our yearly budgets!
So, is this worry justified based on how much Australians are paying for the necessities of life? Let's take a close look at the facts.
Salaries
It's often difficult to compare salaries in Australia to other countries, but surveys have shown that Australians currently enjoy one of the world's highest average wages. According to the OECD, Australia's average household net-adjusted disposable income per capita stands at USD $31,588 a year ($42,377 in AUD as of 16/03/16), whereas other countries the OECD recorded averaged USD $25,908 ($34,757).
In another study that used monthly disposable income as a measure, Australia ranks higher than Norway, and second only to Switzerland, with a mean monthly disposable income of USD $3,780 as shown in this map. Keep in mind this isn't total income, but rather discretionary money.
These figures are echoed by the ABS in their most recent analysis, where they point out the mean disposable income weekly is AUD $918, while the median, where the mid-point of all data is used, shows only AUD $790 as the 'average'. This means that wealthier households have a much greater proportion of income when compared to the least wealthy, which skews the average (or 'mean').
Many of us have funds available to keep costs down, it would seem. However, high wages mean little if the cost of bills is high as well. And our research uncovers that costs are indeed high.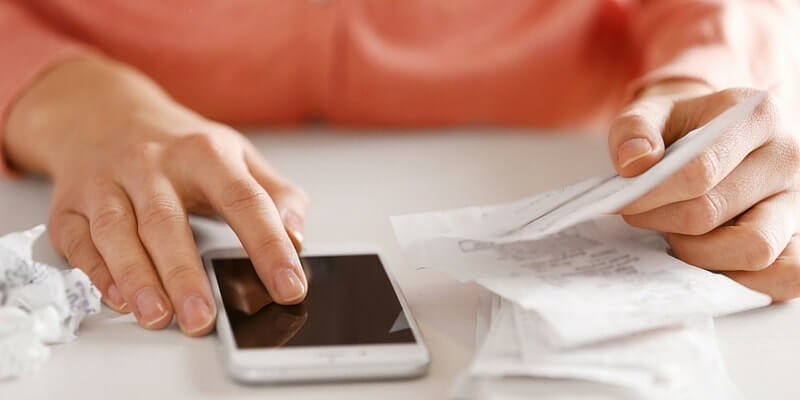 Household bills
Bills are an often unavoidable pain point for many Australians. The services are a necessity, and it often feels like there is little control over pricing from the consumer end. Here is a round-up of what's going on in the utilities industry.
Gas1 & electricity2 prices have risen steadily since 2003.
Fixed line phone and broadband costs are decreasing, while NBN plans are getting more expensive3.
Mobile phone network charges are declining4, but handset costs are increasing5.
The cost of water to consumers continues to increase6 despite most households using less. The actual increase is likely to reduce in the short term.
Efforts are being made by governments to ensure the supply of essential services at a reasonable price for all income levels, and it's important to note that the quality of these services usually warrants the price tag. In any case, the above costs you cannot avoid. Let's look at the expenses that fluctuate a little more.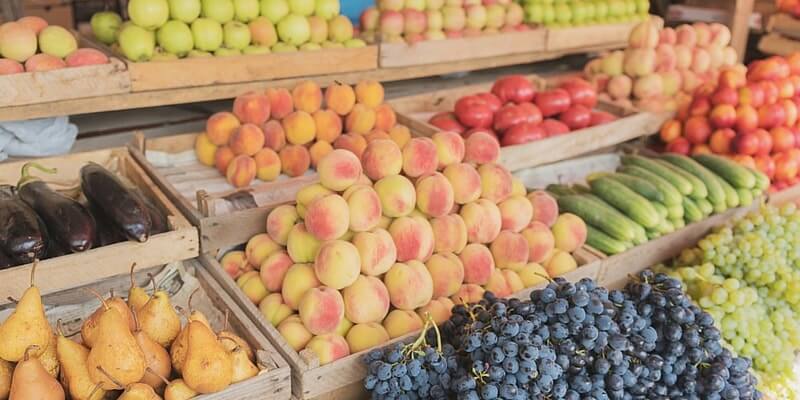 Weekly groceries
Food is another essential that can put a strain on the finances of everyday Australians. Sometimes it feels like prices are ever increasing, but what's really happening?
Australians pay considerably7 more for food than other comparable (OECD) countries.
Buying in-house label items can greatly reduce grocery bills.
Food pricing varies considerably, especially for fresh food based on supply.
Despite producing far more food than is consumed in Australia, lucrative export markets for locally grown produce and increased costs associated with importing food have led to relatively high prices in Australia.
Related: What is organic food and is the cost justified?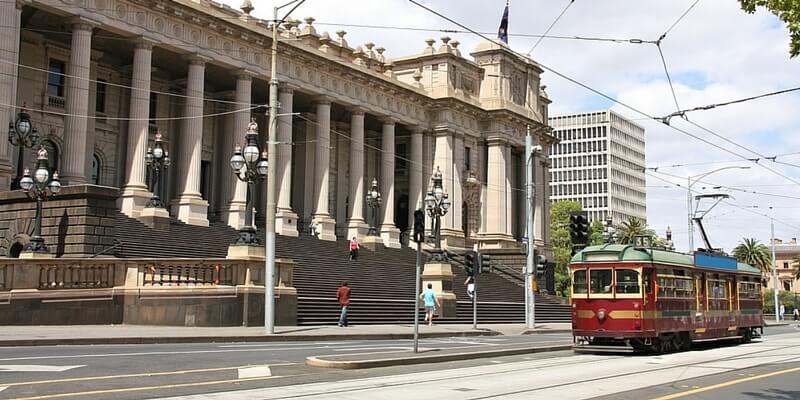 Transport costs
Whether you're getting around by public transport, by car or even on a bicycle, there are always costs associated with getting from A to B – here's how Aussies compare and what may happen in the future.
Australians pay more8 for public transport than most comparable countries.
Private vehicle running costs are increasing9 mostly due to fuel prices.
The transport network may be expensive compared with other nations, but it can be difficult to draw direct comparisons are the quality of public transport differs greatly.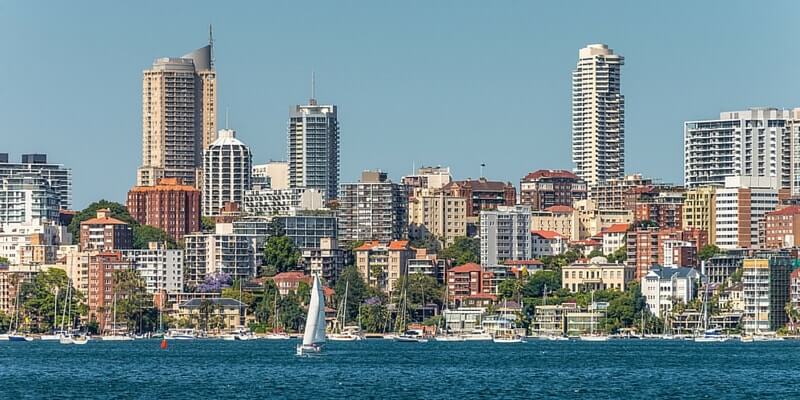 Housing affordability
There is a lot being said at the moment about the Australian property market, especially in the largest urban centers. Prices have been increasing in recent years, putting pressure on both younger first-time buyers as well as mature investors. Here's what's happening.
Australian property is among the world's most expensive, but the market is slowing10
Rental scarcity has recently forced prices up, though they should drop in the near future11
Australians pay a high price for somewhere to live. These prices are complex, and will remain relatively high, even though markets are changing slowly; there is little sign of prices dropping except in specific areas.
Costs are significant. Is our Aussie lifestyle to blame?
While it's easy to feel as though the cost of living is skyrocketing at an unreasonable rate, the Reserve Bank points out the lifestyle to which people are accustomed is actually very different to what it may have been ten or even five years ago. Looking at purchasing behaviour, people are buying more luxury items and consumer durables (electronics, etc) than ever before. Similarly, with costs such as food, people are buying different baskets of groceries now than they were ten years ago, and 51% of grocery buyers are paying more than they were ten years ago.
Take control of your utilities- Compare providers here.
There are ways to save on transport, and most utilities, so this is one area Australians can focus on to make some savings if they choose. Overall, Australians compare well with the rest of the world, even though prices in many areas continue to increase.
Sources
1 http://www.abc.net.au/news/2014-04-23/explainer-why-gas-prices-are-set-to-increase/5404748
2 https://www.cleanenergycouncil.org.au/policy-advocacy/electricity-prices.html
3 http://www.itnews.com.au/news/cost-of-telco-services-falls-while-nbn-plan-prices-rise-401328
4 http://www.smh.com.au/digital-life/mobiles/cheaper-mobile-calls-and-text-as-accc-moves-to-slash-wholesale-fees-20150506-ggv540.html
5 http://www.news.com.au/technology/gadgets/mobile-phones/why-do-our-phones-keep-getting-so-expensive/news-story/45e62a2ac2fbdcbfe8cff71857f221c7
6 http://www.nwc.gov.au/publications/topic/water-industry/urban-water-futures/current-issues
7 http://www.numbeo.com/food-prices/country_result.jsp?country=Australia
8 http://cbs.db.com/new/pdf/Random_Walk_Mapping_Prices_2013.pdf
9 http://www.drive.com.au/motor-news/automotive-running-costs-increase-20140606-zrzmq.html
10 http://www.realestate.com.au/blog/qa-what-will-the-property-market-look-like-in-2016/
11 http://www.abc.net.au/news/2016-01-14/rents-stagnate-in-sydney-as-perth-and-darwin-plunge/7086440
Did you find this article interesting or helpful?