Unwanted items hidden away in cupboards, sheds and draws or those leftover materials are usually thrown straight into the trash or recycling bins. However, with a little time and creative thinking, you could find yourself saving money and uncovering new uses for those random bits and bobs.
Here's a quick tour through the typical rooms found within Aussie homes, with some top notch suggestions for ways to recycle, reuse and repurpose.
Get crafty in the kitchen
The average Australian spends hours each week in the kitchen. Needless to say, it's an important part of the Aussie household. We've collated some top ways to recycle, reuse and repurpose common kitchen items that you can try at home.
Old paper towel rolls can be useful, even when the paper towel runs out. No more having to throw them into the recycling bin. Two of our favourite ways to convert these seemingly useless empty cardboard rolls are:
To reinforce wire clothes hangers. All you need to do is cut through the cardboard roll and fasten it around the wire clothes hanger frame. Apply tape if required. This is a great way to prevent hanging creases in delicate fabrics.
To whip up some simple DIY napkin rings. Again, a few simple cuts will do the trick and you can make these as long as you want. If you have a little extra time to get crafty, you can paint them, cover with printed washy tape or wrapping paper, or even decorate with twine and ribbon to banish the cardboard look.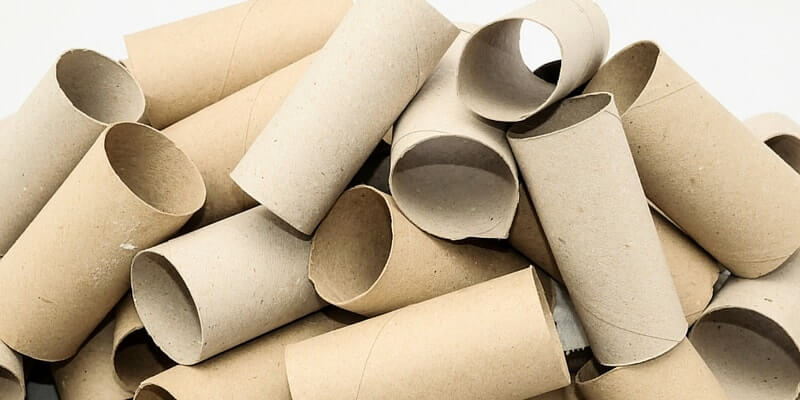 When you're doing your next spring clean and find a bunch of old bottles, jars and water jugs hiding in the back of your kitchen cupboards, they don't necessarily need to be thrown straight into the recycling bin. Why not try repurposing them by filling them with flowers or assorted greenery for a unique take on the traditional vase? Most likely you'll have a few jars lying around in different sizes, so no matter the size of the blooms and bouquet you'll always have a 'vase' on standby. If they're looking a little sad, a quick coat of glass paint should do the trick just fine – you could even give your own designs a go.
Blitz the recycling in the bathroom
A survey from Recycling Week states that Aussies are pretty good at recycling in the kitchen (62%), but this drops off significantly when it comes to the bathroom with only 18% having a recycling bin or bag in the houses smallest room. With so many hair and body products packaged in plastic, and a family using a few toilet rolls per week, there's a lot of potential recycling missed in this room.
For example, take a look at your shampoo/conditioner bottles. They don't look like much, but they can be repurposed easily with just a pair of scissors and some forethought. There's plenty of ideas right here.
Similarly, old towels can go straight to the garage for use as rags, set aside as towels for pets, and more.
Suit up and repurpose in the bedroom
Unwanted shirts can be repurposed and turned into homemade tea towels. Cut them up into a size and shape of your choosing, stitch the edges and voila! Thicker materials such as denim will work best. This is a great way to bring some of your own personal style into the home, without having to spend on store bought alternatives.
If you have any vintage suitcases lying around, they can be transformed into homemade coffee or bedside tables. Attach legs to the bottom for a simple statement coffee or side table. These are also handy for keeping your living space tidy, as you can store remotes, books, power cords, blankets, cushions and more in there – out of sight, but still close enough for easy access.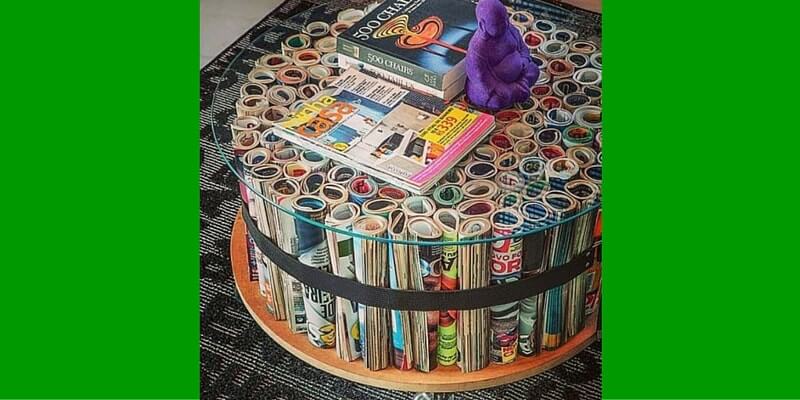 Image source
Make lush furniture in the lounge
Books and magazines can be so much more than a form of entertainment (that later simply takes up a whole lot of space). They can also serve as makeshift desks and side tables. Stack them to the desired shape and secure with a belt, or finish off by topping the pile with a bigger book or larger, sturdy flat surface to finish. This great example of repurposing common household items is creativity and money saving at its finest.
Wooden chests can be brought back to life as a coffee table or rustic TV stand. What's even better about using these, however, is that they can also double as a storage unit. If you want to place smaller items in there, it may be worth placing smaller compartments inside to appropriately store your goods.
Antique tabletops or recycled doors can be transformed into vintage style bedheads.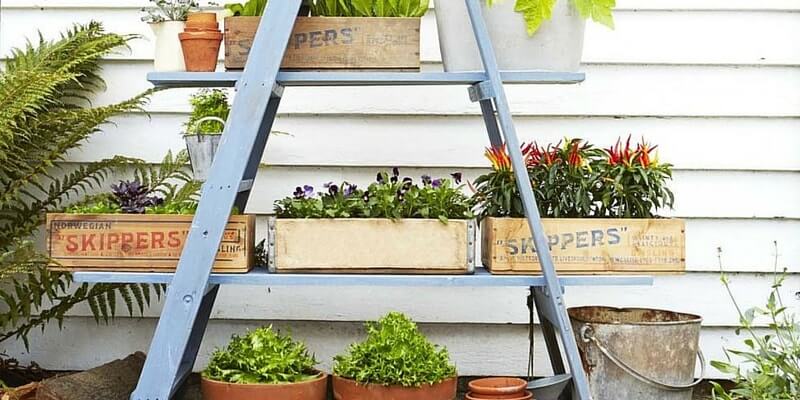 Image source
Get green fingered in the garden
You don't necessarily need to have a green thumb to enjoy these garden DIYs and recycling ideas. Keep an open mind when decorating your outdoor space and make the most of upcycling to give lackluster gardens a fresh lease on life.
Step ladders don't have to be restricted to outdoor use. If you're after some more hanging space in the bathroom or simply don't have enough bench room to store toiletries ladders are a useful alternative. All you'll need to do is rest it up against the wall and make sure it's secure. This is great for when you have houseguests for a few days and want them to feel at home, or if you're living in an older property lacking in towel racks! If you want to make it a more permanent fixture in the home, a coat of paint will not go astray, or for wooden ladders, a quick sand and fresh coat of lacquer will give it a brand new look and feel.
Garden clippings can be recycled and turned into compost. If you're not sure where to start, Clean Up Australia have a guide and fact sheet with all the information you need to compost in your backyard.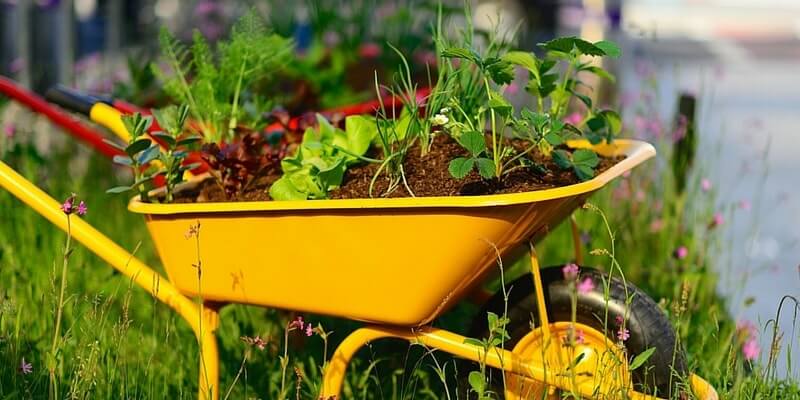 Wheelbarrows and watering cans can be used as garden pots and planters if you're not using them to their full potential any longer. Make sure you drill a few holes in the bottom though so water can pass through.
Old wooden pallets and crates are one of the most versatile items for home recycling and DIY projects. Old wooden pallets and crates can be used as:
Vertical planters for vines, or if you can find pots of a suitable size, a shelving unit for them to sit on
The foundation for compost heaps
One person's trash is another person's treasure. While you may look upon certain household items as rubbish, others may see something in it that you don't. So swap second hand items and recycling and upcycling ideas with your neighbours, family and friends. You never know, they may just have a stellar idea too! By doing so, you may even save some cash, minimise waste and clutter and take care of your local environment all at the same time!
Everything in your home has a value – Protect it with home and contents insurance
Looking for more inspiration? Pinterest is a great place to start for DIY home projects from some truly creative individuals. Alternatively, share your home recycling, repurposing and reusing ideas over on our Facebook page.
Did you find this article interesting or helpful?