Many Australians will see a dramatic dip in the price of their electricity bill in 2019 as the energy sector faces pressure to change their prices to meet new legislation1.
The Federal Government has promised to regulate the cost of electricity to ease soaring power bills (which rose 10.8% in 2017)2 throughout Victoria, New South Wales, Southeast Queensland, South Australia and Tasmania.
Currently, energy retailers (i.e. companies who send you your bills) offer plans called market offers, which feature a discount on electricity usage for an agreed timeframe – usually a year. Once this timeframe lapses, these market offers revert to standing offers, which are comprised of higher electricity rates and little or no discounts.
By 30 April 2019, the Australian Energy Regulator (AER) will replace these standing offers with a cheaper default rate.
How much could Australians save?
According to the Australian Competition and Consumer Commission (ACCC) report, households on standing offers could save 20-25% off their current electricity bill, if the AER adopts the recommendations of the report3. The AER has agreed to adopt four recommendations of the report, leading to cheaper prices and easier to understand marketing4.
State
Saving on bill (%)
Potential savings*
Victoria
20%
$285
New South Wales
24%
$342
Southeast Queensland
25%
$356
South Australia
21%
$299
Tasmania
21%
$299

Data sourced from ACCC inquiry report 2018.

* AEMC report the annual bill for a national average representative consumer in 2016/17 was $1,424 inclusive of GST (2016/17)
Southeast Queensland residents may reap the biggest savings, with a potential $356 slashed off their bill, while Victoria will enjoy a more modest saving by comparison5.
Angus Taylor, the Minister for Energy, said this move would support Australians everywhere who are struggling with high prices.
'Our plan will reduce prices by stopping the price gouging with our big-stick legislation,'6 Taylor said.
Changes to advertised discounts mean easier plan comparisons
The default rate isn't the only new change on the way. As of next year, customers will be able to disregard price (which will be standardised) and focus solely on the discount amount – making it much easier for them to compare and save on their bill.
Currently, Aussies who are in the market for an energy plan must look at both the percentage discount the retailer is offering as well as the retailer's price charged per kilowatt-hour of electricity use.
This creates a lot of confusion, as Aussies may be more enticed by an energy retailer who advertises a plan with an attractive discount on their energy rates, even if the retailer's rate for electricity itself may be higher.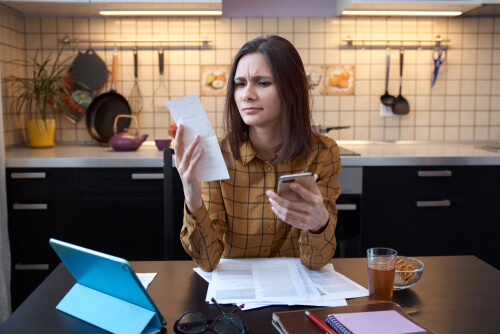 To help remedy this, the new changes mean energy companies must advertise their discounts on the new default rate instead of their own energy rates. Customers will have a much clearer picture on who is really advertising the best deal.
Don't wait for retailers to reduce prices: act now
Ahead of these changes, it's important that you check your energy plan to see whether you're on a market offer or standing offer, and whether any discounts currently apply to you. If you're on a standing offer, it's likely your plan will change.
There are other ways you can help save money on your electricity bill before the changes take place in April 2019. Start by asking yourself these questions:
Which kind of offer am I currently on? If you're on a standing offer, you could switch providers to get a discount on your bill.
Could I utilise a time-of-use meter? Your retailer can charge you different rates for energy consumption, depending on the time of day (if you have a time-of-use meter, also known as a smart meter, installed). Savvy use of appliances during certain times of the day could save you money.
Could I take advantage of controlled load? A controlled load refers to electricity supplied to specific appliances such as underfloor heating or hot water systems, and is generally charged at a lower rate.
Is solar power a practical solution for my property? Solar energy, while costly to install, is a clean source of energy that is helping Aussies pocket the savings. Customers with solar energy are paying $538 on average less than customers without solar energy.7
Why wait for 30 April when you could save money on your bill now?
Our free comparison service features a number of top energy providers in Australia. We don't mark up prices, our service is simple, easy to use and could help save you money.
Sources
[1] Consultation kicks off on power price reforms for fairer energy deals. Australian Energy Regulator. 2018.
[2] 2017 Residential Electricity Price Trends. Australian Energy Markets Commission. 2017.
[3] ACCC releases blueprint to reduce electricity prices. Australian Competition and Consumer Commission. 2018.
[4] Retail electricity prices review – Determination of default market offer prices. Australian Energy Regulator. 2018.
[5] Sneak Preview: 2019 Electricity Prices. Nicole Saleh. Energy Networks Australia. 2018.
[6] Questions Without Notice, Energy. Federal Parliament Question Time.Angus Taylor, Minister for Energy, responding. 2018.
[7] Restoring electricity affordability and Australia's competitive advantage. ACCC. 2018.
Did you find this article interesting or helpful?