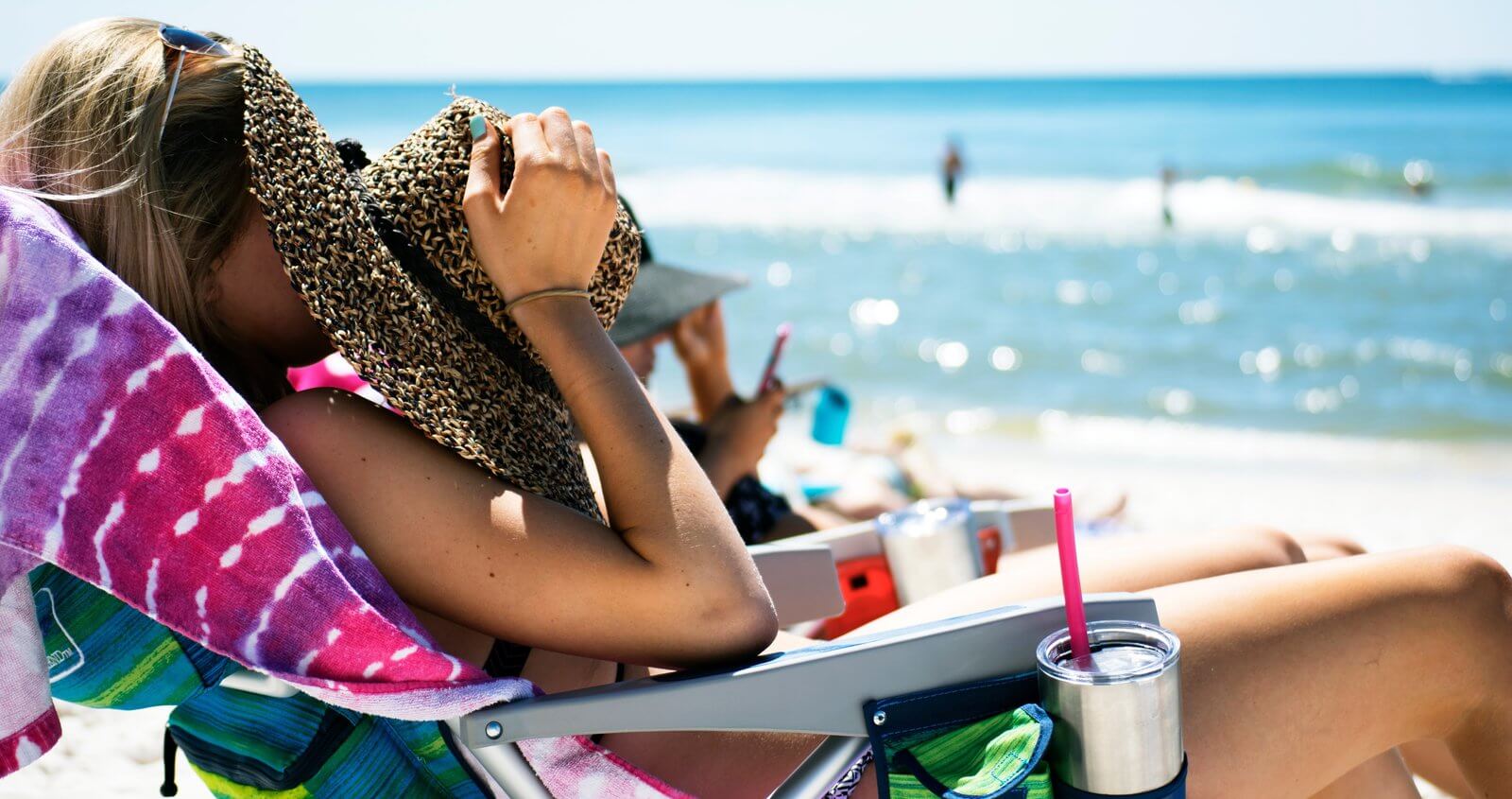 Plus 9 tips (that really work) to reduce our household cooling costs for the quarter
Approximately 75 per cent[1] of Aussie households use air conditioners – ranging from 97 per cent in the Northern Territory to around half of households in Tasmania who use air conditioners or evaporative coolers.[2]
Australian households have some of the highest energy costs in the developed world. Over July 2015 – July 2016, electricity prices increased in all Australian jurisdictions except for the Northern Territory and Victoria[3] and are expected to rise again in July. A comparethemarket.com.au survey found that 50 per cent of Australians frequently worry about their ability to pay for essential services.[4]
The growing number of disconnections also supports the finding. The Australian Energy Regulator's Annual Report showed the rate of electricity disconnections increased in South Australia, ACT and Tasmania over 2015-16, with disconnection rates of 1.39, 0.24 and 0.5 respectively per 100 customers.[5] The Energy and Water Ombudsman NSW also cited 8,512 complaints over 2014/2015.[6] In Victoria, the Energy and Water Ombudsman revealed that credit was the second biggest source of complaints throughout 2015-16, with disconnection/restriction the top issue raised by residential and business customers throughout this period.[7]
Abigail Koch, spokesperson at comparethemarket.com.au, says: "Few Australian households are likely to have a strategy to reduce their bills, despite already being under significant financial pressure. A comparethemarket.com.au survey revealed that 83% of Australians admitted to regular energy wasting habits, which can prove costly[8]. However, the Government's Department of Industry, Innovation and Science found that good household energy habits can save us up to $825 a year on our energy bills[9]."
How much does air conditioning cost?[10]
The table below outlines expected air conditioning costs. In addition, households also need to account for unit installation, servicing, and repair expenses.
Room / space cooling costs
Room size
Cost per annum
Appliance energy star rating
Power and type of air conditioner
small
(10 square metres)
$75
4 stars
Electric split system air-conditioner 3 kW output
medium
(35 square metres)
$165
2 stars
Electric split system air-conditioner 5.5 kW output
large
(60 square metres)
$216
2 ½ stars
Electric split system air-conditioner 8 kW output
whole house
(166 metres squared)
$674
1 ½ stars
Ducted air-conditioning 20 kW (not zoned)
Comparethemarket.com.au's 9 energy-saving hacks to reduce your cooling costs over the remainder of summer
With household budgets already under financial pressure, high cooling costs could potentially push a household budget into the red zone. There are many ways the average household can better manage their energy costs, either by cutting back on their energy usage or by taking more control of their finances. Below are comparethemarket.com.au's nine energy-saving hacks:
Draw curtains and blinds to block out sunlight.  Leave curtains and blinds closed during the day to block out the sun's natural heat, then open them at night (if safe to do so), to let any cool air in.
Shut out the hotter rooms. Depending on the orientation of your house, certain rooms will heat up faster than others due to longer exposure to the sun's direct rays. Shut these rooms off from the rest of the house by closing the door to them.
Keep a bucket of ice in front of a fan. It's cheap, and surprisingly effective.
Pick thin, breathable bedding. Natural fibres such as cotton are the coolest materials. Lower thread count sheets are more affordable – you can find them at discount department stores or online.
Minimise usage of heat-heavy appliances. Any appliance that heats up uses plenty of energy. Try to use ovens, dishwashers, and clothes dryers less in summer.
Sleep on the bottom floor of your home. Depending on the configuration of your house, this can be a simple solution to staying cool, as hot air rises.
Keep ahead of your bills. Most energy companies offer discounts for paying bills on time and for paying by direct debit. If you can afford it, pay your bills by the due date and you could enjoy up to a 20 per cent discount[11].
Turn it slightly up. It's tempting to have your air conditioner temperature on a very cold setting, such as 18 degrees, but 22 degrees is adequate for summer. More often than not, you won't notice the difference in the room, but it can save you a significant cost over the year.
Apply for energy rebates or assistance. If you're a low-income household that is struggling to make ends meet, look online to see if your state government offers a rebate or some other form of financial support. Some examples include:
In NSW, there's a means-tested Family Energy Rebate that gives eligible households a $150 credit on their electricity bills, while the Low Income Household Rebate gives households a $235 credit[12].
In QLD, there's a Home Energy Emergency Assistance Scheme. This is a one off payment for low-income households who've experienced a short-term financial crisis or unforeseen emergency that has limited their ability to pay their current electricity or natural gas bills[13]. This pays up to $720 in any 12 month period for a maximum of two consecutive years.
In VIC, there is an Annual Electricity Concession. Concession cardholders receive a discount of 17.5 per cent off household electricity bills. This applies to costs all year round and is based on the figure after retailer discounts have been applied[14].
About comparethemarket.com.au
Comparethemarket.com.au is an online comparison service that takes the hard work out of shopping around. We help Australians to quickly and easily compare and buy products from a wide range of providers. Our easy-to-use comparison tool enables consumers to find a product that best suits their needs and their back pocket. We're also in the business of comparing personal finance products, utilities and can help find the lowest fuel prices in your area. Whether it's car, health or home & contents insurance, we provide a completely free service, that empowers Australians to make buying decisions with greater trust, knowledge and savings. We've got your back, simples.
[1] ABS, Energy Use and Conservation, March 2014: http://www.abs.gov.au/ausstats/[email protected]/mf/4602.0.55.001
[2] ABS, Energy Use and Conservation, March release 2014: http://www.abs.gov.au/ausstats/[email protected]/Latestproducts/4602.0.55.001Media%20Release1Mar%202014?opendocument&tabname=Summary&prodno=4602.0.55.001&issue=Mar%202014&num=&view=
[3] St Vincent de Paul National Energy Market Report , 2016: https://www.vinnies.org.au/icms_docs/256854_National_Energy_Market_-_A_hazy_retail_maze.pdf
[4] An independent survey (2015) of 1000 Australians commissioned by comparethemarket.com.au and conducted by Pure Profile.
[5] Australian Energy Regulator, 2016: https://www.aer.gov.au/system/files/201516%20AER%20Annual%20Report%20on%20the%20Performance%20of%20the%20Retail%20Energy%20Market_1.PDF
[6] http://www.ewon.com.au/content/Document/Ewon_AR_2015_WEB.pdf (EWON Report  2014/2015)
[7] EWOW Annual Report, 2016: https://www.ewov.com.au/files/2016-ewov-annual-report.pdf
[8] An independent survey (2016) of 1000 Australians commissioned by comparethemarket.com.au and conducted by Pure Profile.
[9]http://yourenergysavings.gov.au/guides/reduce-your-energy-bills?items_per_page=1&page=3
[10] Approximate annual running costs, based on 500 hours usage per year (over a 10-year period) at 65 per cent capacity, with NSW household electricity prices in July 2013, and on a comparison of one and 3.5 star rated air-conditioners with a power output of approximately 5 kW: http://www.environment.nsw.gov.au/households/refrigerated-air-conditioners.htm
[11] People Energy – On-Time Saver plan. Up to 20% discount on usage charges when bill is paid in full and on time:  https://www.peopleenergy.com.au/plans_electricity_resi.php
[12] Resources and Energy NSW: http://www.resourcesandenergy.nsw.gov.au/energy-consumers/financial-assistance/rebates/family-energy-rebate
[13] QLD Gov Emergency Assistance Scheme: https://www.qld.gov.au/community/cost-of-living-support/home-energy-emergency-assistance-scheme/
[14] Vic Gov Annual Electricity Concession: http://www.dhs.vic.gov.au/for-individuals/financial-support/concessions/energy/annual-electricity-concession
Did you find this article interesting or helpful?