On 15 November 2018, the Australian Energy Market Commission (AEMC) announced new provisions that will help alleviate customer confusion around paying for energy bills while struggling with financial hardship.
Here are the changes that energy retailers must follow:
Identify customers who are struggling financially early on, so that they can be included into hardship programs before their debt levels skyrocket.
Simplify confusing language in their hardship policies, so customers know what their rights are.
Retailers will have to ensure customers are on the "best energy plan that meets their needs", support them with a payment plan, and offer programs to help them manage their energy use at home.
The Australian Competition and Consumer Commission (ACCC) reports that low-income households miss 3.6 electricity bill payments on average per year. Figures like these are a stark reminder that many households are struggling.
So, instead of being left in the dark (literally), vulnerable Aussies may have more options than they originally thought.
Why did these rules come into effect?
In 2017, the Australian Energy Regulator (AER) trialled numerous energy retailer hardship programs, identifying various issues and concerns. In the AEMC's assessment of the AER's requested rule change, the commission stated there would need to be improvements to hardship alleviation and better transparency of assistance programs.
In addition to these findings, some of the issues identified included a limited amount of people receiving hardship assistance, decreases in customers paying off arrears through hardship assistance programs and an increase of electricity disconnections.
Through a customer-focused lens, the AER narrowed each issue down and illuminated the following concerns.
A lack of clarity amongst customers around their hardship rights and entitlements. Existing hardship policies do not clearly explain how customers can access a retailer's hardship program, retailer commitments to the customer or what assistance a customer is entitled to by law.
Inconsistencies between retailers' definitions and applications of minimum requirements. As a result of monitoring, compliance and enforcement; inconsistencies were found across the energy retailers – specifically during the identification of customers needing hardship assistance and the level of assistance provided.
Retailer compliance and hardship obligations face challenges. Due to individual retailer compliance framework, customers are offered a low level of protection, as retailers have found it challenging to enforce the rule's minimum requirements.
What does this mean for you?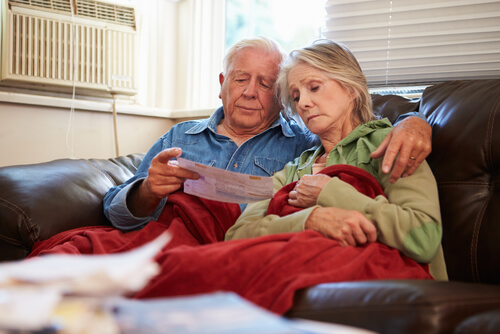 In a nutshell, it means that all energy retailers have to comply with the new framework under National Energy Retail Law, offering better protection for customers experiencing financial hardship.
The Federal Government placed its support behind the new energy rule as an effort towards curbing bill shock. The Australian Energy Regulator must ensure the Hardship Guidelines are in place by 1 April 2019, while existing electricity and gas retailers will be required to have their current policies updated to meet the new changes no later than 2 June 2019. New energy retailers will need to have their respective hardship policies approved by the AER within three months of being granted authorisation to sell energy plans.
In a media release from The Hon. Angus Taylor MP, these new rules are said to complement the coalition's commitment to delivering affordable energy, and will include:
notifying customers when discount periods are about to end or change
informing customers of any price changes within five days of the changes taking effect
setting standardised hardship statements that alleviate customer confusion
providing consistent and transparent messaging.
As it stands, a retailer's hardship program may offer customers:
bill payment extensions or flexible payment options
general advice on government concessions and rebate programs
referrals to financial help and counselling services
an analysis of an energy plan to ensure it is suitable to the customer's needs
advice on how to become more energy efficient
waiving late payment fees.
How to get the best energy deal
As the price of energy rises, more Aussie households are feeling the pinch. Due to this, we would always encourage households to shop around and ensure they have the best deal for themselves and avoid allowing their contract to rollover year to year. In today's energy market, competition is fierce with retailers eager to gain your business or retain your loyalty.
If you feel like it's time to review your utilities, we can help you save time while you look for a better deal. Through the power of comparison, we put you in charge of choosing from a range of Australia's most reputable electricity and gas providers. By using our free online energy comparison tool, you can compare discounts, contract lengths and usage rates, to find a deal that matches your energy needs and household budget.
Sources: 
Australian Competition & Consumer Commission (ACCC), Retail Electricity Pricing Inquiry, Preliminary Report, 'Vulnerable Consumers', 2017.
Australian Energy Market Commission (AEMC), Rule Determination, National Energy Retail Amendment (Strengthening Protections for Customers in Hardship) Rule 2018, Final Rule Determination, 2018.
Australian Energy Regulator (AER), Issues Paper, Standardised Statements for Use in Customer Hardship Policies, 2018.
Australian Government, Department of the Environment and Energy, 'New Energy Rule to Curb Bill Shock,' 2018.
Australian Energy Regulator (AER), State of the Energy Market, May 2017, Energy Retail Markets, 2017.
Did you find this article interesting or helpful?