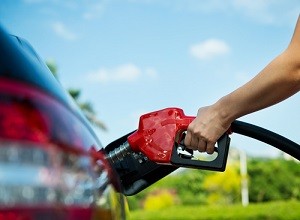 Motorists holding out for a dip in surging petrol prices could be waiting well into November based on current projections, according to Compare the Market.
Based on average price trends, drivers in Sydney, Brisbane and Melbourne won't see cheaper prices at the bowser for another three or four weeks.
Compare the Market's Head of Innovation, Donald Farquhar, said prices were particularly high in Brisbane, where prices averaged at 175 cents per litre yesterday (25 October).
"Brisbane remains the most expensive capital city for petrol. Suddenly that long-weekend road trip to the Gold Coast might be looking a lot more expensive," Mr Farquhar said.
"Projections based on current trends suggest motorists in Sydney, Brisbane and Melbourne won't see better prices for another four weeks.
"As we've all seen over the past year, global events can have a massive, long-lasting impact on fuel prices.
"The surge we're experiencing now is like the ultimate rebound following the lows of 2020 when low consumption pushed competitive prices.
"Unfortunately, the price hike has come at a terrible time for many families planning post-lockdown vacations and outings."
Average fuel price by capital city
Sydney
Brisbane
Melbourne
Adelaide
Perth
Hobart
Darwin
18 October
168.9cpl
176.4cpl
171.8cpl
148.0cpl
151.8cpl
164.9cpl
159.1cpl
25 October
172.3cpl
175.0cpl
173.1cpl
171.6cpl
169.5cpl
168.3cpl
164.6cpl
Source: The Pricing Project – Fuel Gauge weeks ending 18 and 25 October 2021
Compare the Market's Bill Shock Tracker survey for September 2021 found the average spend on petrol in Australia is $117 per month, or $1,404 per year.
Broken down by state, Western Australian residents had the highest average petrol spend, likely due to longer commuting times.
Average petrol spend by state
State
Average monthly cost
Average annual cost
NSW
$113.50
$1,362
VIC
$111.60
$1,339.20
QLD
$123.40
$1,480.80
WA
$134.10
$1,609.20
SA
$122.10
$1,465.20
Source: Compare the Market Bill Shock Tracker: September, Compare the Market. 2021.
Mr Farquhar said motorists who could not wait to fill up could still hunt for a better deal using the free Simples app.
"If you're getting desperate, it could pay to shop around and compare what's on offer in your local area. There are still retailers out there offering competitive prices," Mr Farquhar.
Did you find this article interesting or helpful?