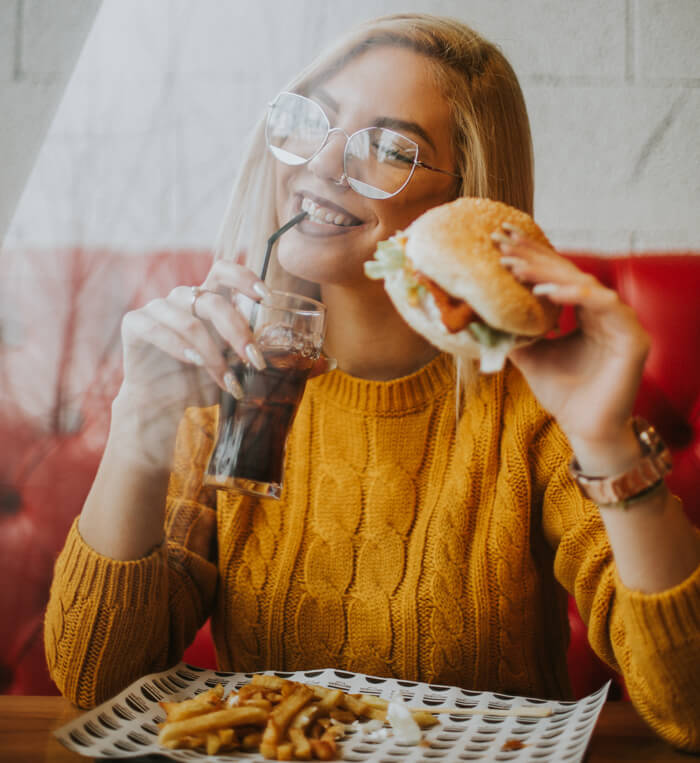 Aussies love their meat pies. They love their char-grilled steaks, a golden brown roast chicken, a nicely cooked piece of fish…you name it. We're big meat eaters. But, are we the biggest meat-eaters in the world?
Not even close, as it turns out…although we do come out ahead for consumption of one particular category.
We've taken a look at how much meat Australians are typically consuming, how this diet rates alongside the world's best, and why a bit of red meat here and there can be great for our health.
Who consumes the most beef, veal, and pork?
Argentina tops the list for the country whose citizens are forecast to eat the most beef and veal in 2016 (41.7kg), and China tops the list for most pork expected to be eaten per capita (31.9kg).
As for Australia, we each eat 19.4kg of beef and veal, and 21kg of pork.
OECD Chart: Meat consumption, Beef and veal / Pork meat, Kilograms/capita , Annual, 2016
Who consumes the most sheep meat?
Surprisingly, Australia takes the (admittedly meaty) cake for sheep meat consumption worldwide! Looking at 2016 OECD forecast figures, we consume an average of 9.4kg per capita. Both the Sudan and Kazakhstan follow close behind us.
OECD Chart: Meat consumption, Sheep meat, Kilograms/capita , Annual, 2016
Are we eating enough red meat?
The National Health & Medical Research Council of Australia (NHMRC) suggests we should eat "65g of cooked lean red meats" per serving. If we require 3 servings per day for men and 2.5 for women, that comprises less than 200 grams per day.
As stated earlier, Aussies eat 19.4kg of beef/veal, 21 kg of veal, and 9.4kg of sheep/lamp. Per day, that's about 136 grams, so we're close to getting to our daily average.
Who consumes the most poultry?
According to the University of Haifa, chickens were being farmed 2,300 years ago in Israel, and the breeding of poultry began 200 years before it started in Europe.2 Today, Israel remains ahead of the curve. This country consumes more poultry per capita than any other nation on Earth: an absolutely enormous amount it turns out…63.8 kilograms per person.
Australia only consumes 40.5kg per capita. That's about 110 grams per day.
Who consumes the most fish?
According to one resource, Australia was way down the list of fish consumption per country. Iceland consumed a mighty 90.1 kilograms in 2011 per capita, versus a meagre 25.5 kilograms in Australia.
Are we eating enough fish?
The NHMRC1 define a standard serving of fish as "100g cooked fish fillet (about 115g raw weight) or 1 small can of fish, no added salt, not in brine". Basically, a tin of tuna or a fillet of salmon – add a slice of lemon, some salt, and you're laughing.
Men aged 19-50 require 3 servings per day, and women require 2 and a half. 25.5kg over a year is about 490 grams per week. Needless to say, we're not consuming this much.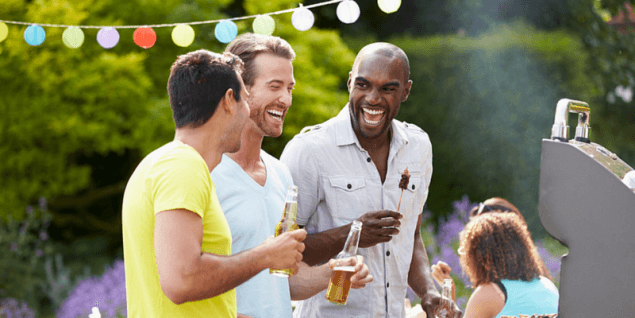 Is our diet 'up to scratch'?
The Australian Bureau of Statistics help back up a lot of these results, stating that – in 2013 – Australians typically consumed around 1.7 serves of lean meats and alternatives per day (which would equal around 110 grams of meat).3 This included lean meats, poultry, fish, and more.
And yes, when you look at the above figures, we're definitely not the biggest meat eaters in the world. However, when you consider the sheer amount of meat we eat from each group added together, you can see it's certainly substantial.
The World Health Organisation determined that the consumption of red meat (and especially processed meat) is probably carcinogenic to humans, and could cause cancer over time.4
And yet, the ABS data shows that less than 4% of the Australian population meets their daily requirement of vegetables and legumes – at the time, about 925,000 people.
While this shouldn't be taken as a warning to abstain from red meat altogether, it should at least act as a reminder that a well-balanced diet consists of a bit of everything.
Sources
OECD (2016), Meat consumption (indicator). doi: 10.1787/fa290fd0-en (Accessed on 20 June 2016)
Australian Dietary Guidelines, National Health & Medical Research Council
http://www.i24news.tv/en/news/israel/79388-150723-poultry-farming-first-began-in-israel-2-300-years-ago-study
http://www.abs.gov.au/ausstats/[email protected]/Lookup/by%20Subject/4364.0.55.012~2011-12~Main%20Features~Key%20Findings~1
http://www.iarc.fr/en/media-centre/pr/2015/pdfs/pr240_E.pdf
Did you find this article interesting or helpful?