The baby 'boom' centres of Australia
Home > Blog > The baby 'boom' centres of Australia
Our parents no doubt envisioned bright futures for all of us…and we're living in that future right now. Life expectancy is currently at an all time high, with boys born in 2011 to 2013 expecting to live to 80, and girls likely to live to 84. According to TAI, life expectancy at birth in the year 2061 will be as high as 85 for males, and 88 for females.
And because we're living longer, there's going to be more people to share Australia with! Infrastructure Australia (IA) reports that the population will grow to…
30.5 million in 2031 (an extra 7.8 million people),
41.5 million in 2061 (an extra 18.8 million), and
53.6 million in 2101 (an extra 30.9 million).
So, where will these kids come from? We've decided to look at which parts of Australia are producing the most kids. Then, we'll take a look at how Australia will be shaped by them.
Where are the population hotspots in Australia?
It won't come as too big a shock that the areas of Australia where the most kids are being born don't tend to be urban centres. For example, Sydney CBD is home to big businesses and great culture… but it's a backwater for babies! (See below map for Sydney's fertility rate)
In fact, we looked around the country at a bunch of different postcodes, and what we detail below (courtesy of Australian Bureau of Statistics data) as the top baby making capitals of Australia usually tend to be communities away from big urban centres.
For example, Moira Shire in Victoria sits on the Murray River, which means residents get to enjoy kayaking, barbequing by the water, and a close knit community. It's a great way of life, that truly lends itself to family living. Many clearly agree, as the town has a fertility rate of 3.27%.
And another interesting town that emerged in our findings was Logan Central in South East Queensland. Logan has been growing for decades, being situated inside the crucial corridor between the Gold Coast and Brisbane. That growth has been bolstered even further by some bouncing babies, with 150 new births out of their 6,695-strong population contributing to a high fertility rate. It's little wonder that half the population of the entire Logan region is reportedly "aged 30 or younger", according to the city council website.
We also looked at some of the larger cities in Australia, to see which of the larger communities are seeing baby 'booms'. You can see those results below.
While many of these babies are being born outside of urban centres, the vast proportion of Australians living in capital cities is expected to grow from 66% of the current population to 69%, and then 73% before 2061!3
So, what impact will this have on our country?
How more kids could mean a better, stronger country
As of 2015, "The national fertility rate has dropped to 1.8 children per woman." So, Australia-wide, we're having fewer kids. McCrindle Research backs this up, stating that in 2020 there will be fewer births than there are today.4 But a lower fertility rate doesn't necessarily mean a smaller country, as we've already discussed how the population is widely expected to boom over the next 70-80 years.
Furthermore, the IA report says, "A larger population, gainfully employed, can afford more." More kids may mean better infrastructure in the future. Sounds pretty good to us! What else does it mean for Australia?
Well, there will be a lot of Oliver's and Charlotte's. In 2015, those were the most popular names for boys and girls respectively:
Girls
Number of births
Boys
Number of births
Charlotte
1,659
Oliver
2,189
Olivia
1,601
William
1,791
Amelia
1,375
Jack
1,733
Ava
1,360
Noah
1,406
Mia
1,324
Thomas
1,348
Source: McCrindle Research, 2015
And many of these well-named kids will be heading to university, with more people forecast to attain a bachelor degree or higher in the coming years. That means the Aussie workforce will have access to this many extra skilled students.
The only downside to having a better trained, smarter workforce is that we'll need up to 18,658 new full time academic staff to look after these additional students. Hopefully some of these young Aussies are studying teaching!
'Generation Z' will work longer than any previous generation, have fewer siblings than their parents had, and enjoy six careers in their lifetime.4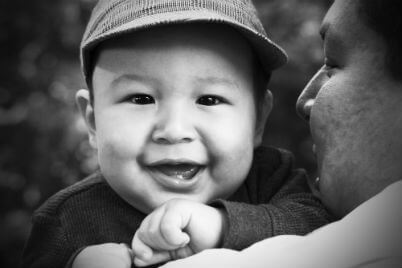 What a time to be alive!
Sources
http://www.aihw.gov.au/deaths/life-expectancy/
http://www.tai.org.au/sites/defualt/files/Population%20Paper%20FINAL.pdf
http://infrastructureaustralia.gov.au/policy-publications/publications/files/Background-paper-on-demographic-projections.pdf
http://mccrindle.com.au/ResearchSummaries/Australia-in-2020-A-Snapshot-of-the-Future.pdf