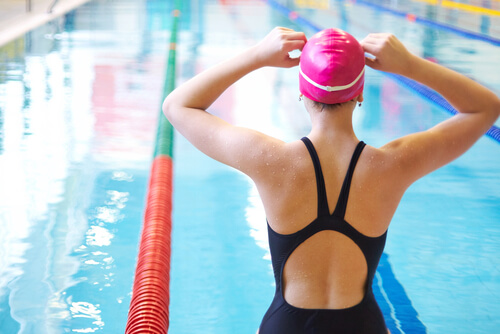 From Michelle Payne, the first female jockey to win the Melbourne Cup, to Ellyse Perry, the first female Australian athlete to play in the cricket and football World Cup, to Sam Stosur, the top-ranked Aussie in women's tennis. The list goes on and on for the achievement of women in sports over the years.
Linda Muir, manager and collaborator of sports insights at the Australian Sports Commission says that the participation of women in unorganised and organised sports is expected to continue its increase.
"What we have found is that women are taking part in more and more unorganised sports all the time and that it's the representation of these women that is low," says Linda.
"We found that outside of the Olympic Games, less than 10% of women in sport are shown on TV. The small amount of media coverage that women are receiving is on par with sponsorships too."
"Female athletes may gain their following and fan base through their social media channels, but the gender gap still lies within the leadership factor. Male athletes are still the leaders of sport and the ones who are represented more within the media and are paid significantly more," explains Linda.
"It's an unfortunate truth but on the more positive side, I have to say that with the current momentum sportswomen are taking in their achievements worldwide, I do believe there is a bright future ahead for our sporting women to be recognised more broadly."
Over the last five years especially, there have been a number of women achieving exceptional results across the sporting industry. The inspiring stories help to encourage women everywhere that nothing is impossible and sports can be played on a level playing field. Fast forward to today and in the Rio Olympics, our Aussie women are bringing home the gold in a variety of events.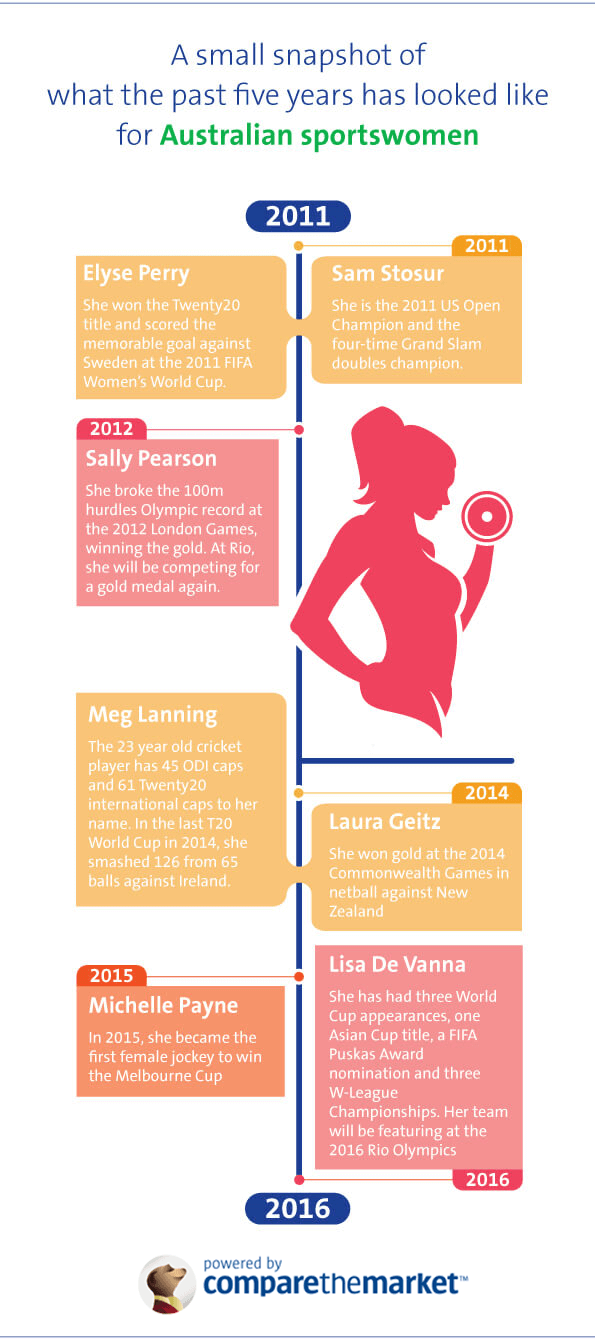 Five years of inspirational sporting women
Michelle Payne: In 2015, she became the first female jockey to win the Melbourne Cup. Payne made a comment that the "naysayers" should never doubt the abilities of women in the industry. A film about Payne's story is currently underway.
Elyse Perry: Elyse if the first female Australian athlete to play in the cricket and football World Cup. Last year, she won the Twenty20 title with the Southern Stars and scored the memorable goal against Sweden at the 2011 FIFA Women's World Cup.
Sam Stosur: This top ranked Aussie in women's tennis is the 2011 US Open Champion and the four-time Grand Slam doubles champion. She led her team to victory over Slovakia last month in the Fed Cup.
Laura Geitz: Geitz has won gold at the 2014 Commonwealth Games in netball against New Zealand and then defeated the Silver Ferns again at the Netball World Championships in 2015. Last season, her Queensland Firebirds team beat New South Wales at the ANZ Championship.
Lisa De Vanna: She has had three World Cup appearances, one Asian Cup title, a FIFA Puskas Award nomination and three W-League Championships. This Aussie footballer and her team will be featuring at the 2016 Rio Olympics so watch this space!
Meg Lanning: The 23 year old cricket player already has 45 ODI caps and 61 Twenty20 international caps to her name. In the last T20 World Cup in 2014, she smashed 126 from just 65 balls against Ireland.
Sally Pearson: Pearson broke the 100m hurdles Olympic record at the 2012 London Games, winning the gold. She won a silver medal in 2011 in Beijing at the Olympics.

Our current Rio Olympic winners
Women's sevens: The Australia's women's sevens won gold after their win in the finals against New Zealand.
Women's synchronised three-metre springboard: A clutch dive from Maddison Keeney and Anabelle Smith on their final dive won them the bronze for Australia.
Women's swimming relay: Bronte Campbell, Cate Campbell, Emma McKeon and Brittany Elmslie won gold in the women's 400m freestyle relay final.
Women's trap shooting: Catherine Skinner hit 12 of the 15 targets, snatching gold for Australia.
Women's basketball: The Opals beat Brazil, Turkey, Japan and Belarus in the women's basketball tournament, with Liz Cambage as Australia's top scorer.
The progression of women and their sports
These women are living proof of how females are smashing their sporting goals and dreams, no matter their age, background or gender. According to findings from Roy Morgan Research, more and more Aussie women are taking part in a variety of sport such as cycling, swimming, jogging, aerobics and tennis than they were just a couple of years ago. Jogging and cycling has grown among female participants with almost a quarter (22%) of Australian women in 2014 jogging regularly. This is a sizeable change compared to the 15% of women jogging occasionally in 2010. Cycling participation has risen from 11% to 16% and gym/fitness participation is now at 19%.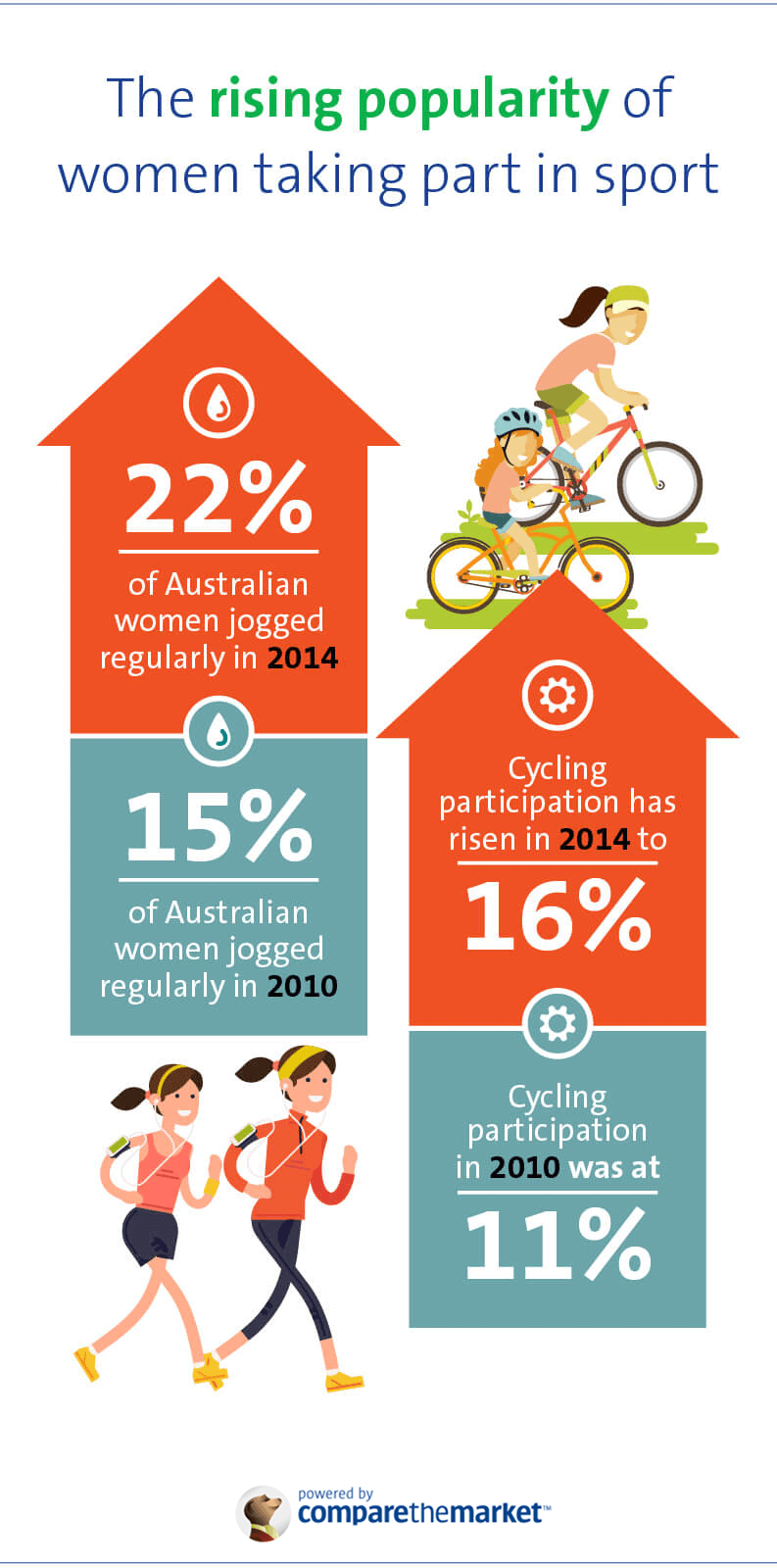 Taking a closer look at female sports participation and it's the younger women who are more likely to take part in sports. Teenagers under 18 are more likely to engage in sporting activities than any other age group. A couple of examples include cycling, gymnastics, jogging, marathons, athletics, basketball, football and tennis (just to name a few!) Let's not forget about the older age groups either! According to the study, women aged between 50 and 64 are more likely to walk for exercise, play golf and lawn bowls more than any other age group. Since 2010, the proportion of 50 – 64 year olds swimming has grown significantly from 27% to 38%. The number of women aged 65 or older who hike and bushwalk has doubled from 6% to 12%. For Australian women, age is just a number when it comes to sport!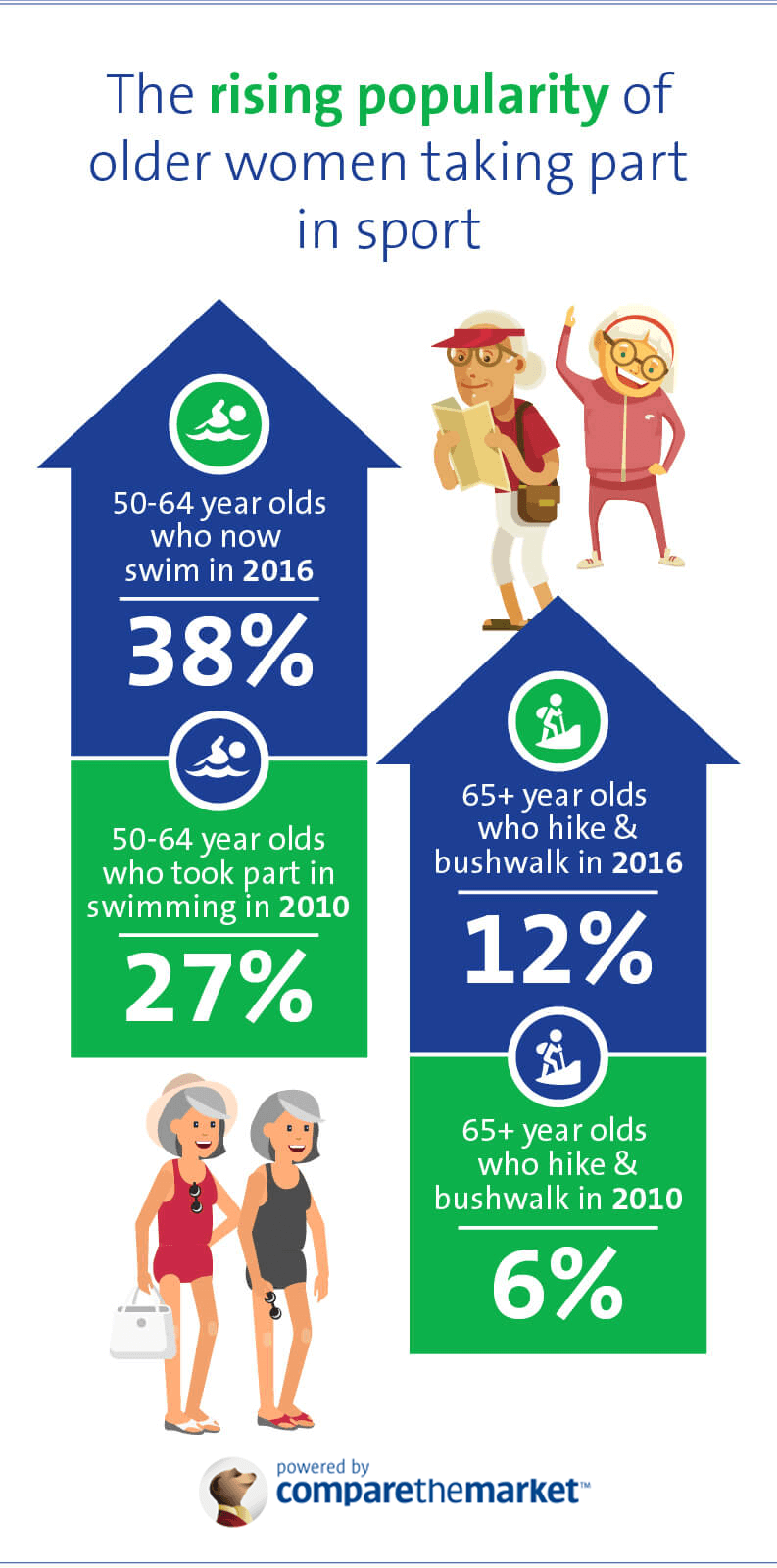 Taking on the world of sports
Women are a force to be reckoned with when it comes to sport, with female participation increasing every year. Close to six million females take part in sport and over half of those spend time training and working out at least twice a week on average. Participation rates of females aged between 15 and 34 were 70% in 2012, with 734,700 women involved in a non-playing capacity. This included coaching, timekeeping, being a committee member, refereeing and being a medical supporter. Women have triumphed and are continuing their success.
"There has been a general consensus that men take part in more sports, when in fact women are in fact taking part in a variety of sports and are more not recognised for their participation or efforts. If there was a call out to this fact, then I do believe we could change hundreds of years of inequality," Linda points out.
"I am optimistic about the future and do see change happening if people are willing to speak out about the sporting gaps. We have plenty of achievements to be proud of when it comes to sports."
"Lauren Jackson, Cathy Freeman, Petria Thomas; these are just a few of the women athletes I believe are an inspiration and a testament to how women can achieve anything if they put their mind to it," says Linda.
"With the rate of women taking part in unorganised sports increasing significantly, we could be training our future athletes right now."
Want to know how you can take part in sport too? Start with our tips and get motivated for the bright sporting future ahead.
How to get on top of your sporting goals
1. Find a sport you're passionate about
Going to the gym regularly is a great habit to get into but you don't exactly see anyone devoting their lives to the treadmill or step classes! To take the next step and find your real athletic potential, find a sport you love and are passionate about and commit to it! Continually doing something you enjoy will make you more motivated to improve and reach new targets. Your stress levels can also decrease as you're doing a sport or activity that you love rather than something you feel you have to do all the time.
2. Make sport your number one priority
If you want to reach an athletic level of your chosen sport, then you will have to make it a full-time priority. Start working in times and dates around your calendar of where to fit in time for your sporting activity. Treat it like an important appointment at first, that it's a requirement and not an option. After slowly getting into the regular routine of your chosen sport, the practising schedule will come naturally. It'll become more of a hobby rather than a chore; you'll also find yourself gradually becoming stronger and faster at what you do.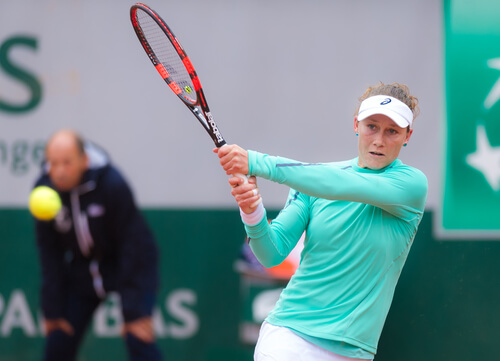 3. Set milestones and test yourself
The Olympic gold medal may seem a little out of reach but you can still set goals and milestones to achieve at every training session. Note down what you've achieved and what the next step incorporates. If you love to run or swim, time yourself in a 100 metre sprint every couple of weeks. Prefer basketball or netball? Set a target of how many baskets you have to shoot in a game and see how quickly you can achieve this. Push yourself harder every time you're in the pool, court, track or field.
4. Eat better
Athletes pay a significant amount of attention to their food intake and overall diet. It's important to make sure you're consuming the right amount of foods to fuel your sporting technique and the right type of food to help recover afterwards. Try to eat nutrition-packed meals throughout the day and energise your pre and post workouts with snacks. Before your training, start by eating easily digested carbohydrates like a banana or energy bar. Afterwards, make sure to eat something light but protein-rich to speed up your recovery time. A fruit smoothie can do the trick!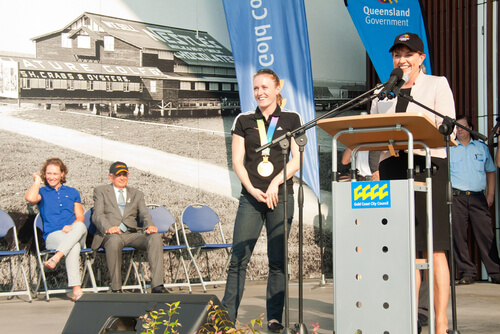 5. Finally, always push a little harder
Once in a while, try to push yourself that little bit more during a workout session. See how far and how hard you can go. Don't push yourself too hard every time you decide to train, otherwise this can result in injury. But after extended practices and workouts, see how well your body can push the limits. You'll never know your full potential unless you try and push harder.
"Women have so much more choice in the sports they choose to participate in. Women are offered so much more; not that long ago, girls couldn't play football, rugby or cricket. It was seen as a male-dominated sport," Linda says.
"Now, women have the opportunity to take part in a range of sports and in as many as they like. I think women should take a look at what is on offer sporting wise and just go for it. There's absolutely nothing to lose!"
Did you find this article interesting or helpful?