Australians could be left to fork out hundreds or even thousands of dollars in unexpected medical expenses because they don't know what Medicare does and doesn't cover.
A survey of an independent, nationally representative panel of 1,500 Australian adults with private health insurance – commissioned by us – tested customers' knowledge of what they are covered for under the public healthcare system.
According to the results, half of surveyed Australians don't know what Medicare covers.
So, are you confident Medicare could pick up the bill for healthcare you might badly need?
What we mistakenly believe Medicare covers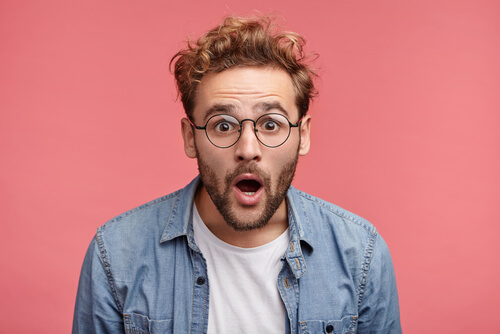 That's right; an ambulance might be the most expensive taxi you'll ever take.
Medicare doesn't cover ambulance rides, yet over half of Aussies (52%) think the opposite. While some state governments cover the cost of an ambulance, the cost is close to $1,000 per ride in Victoria, South Australia, Western Australia and the ACT.
Hearing aids are not covered by Medicare despite 56% of respondents believing our public healthcare system covers this cost. The average price of a hearing aid in Australia is $3,069. By 2050, one in four Australians will suffer some form of hearing loss, which is going to total a lot of surprise expenses down the line.
Medicare doesn't cover home nursing services; however, roughly a third of respondents wrongly believe it does. A sample of home nursing providers shows that fees can begin at around $55/hour, but can rise to as much as $80/hour for a registered nurse. There is some relief available, however, with government-subsidised home care packages on offer for those with complex care needs.
Medicare doesn't cover all the costs for overseas skiing injuries, but travel insurance can. For example, say you're skiing in New Zealand. While Australia has a Reciprocal Health Care Agreement with New Zealand, services such as ambulance trips ($800 for non-residents), the full cost of medicines, GP visits and private hospital care are not covered. Thirteen per cent of respondents believe that Medicare will foot the bill, but every traveller should instead make sure an appropriate travel insurance policy covers their trip.
Services Medicare actually covers (that we didn't realise!)
While there are many other services that Medicare won't cover, some Aussies are in the dark when it comes to the costs that our public healthcare system does cover.
More than one in three Aussies (37%) believes Medicare doesn't cover in-hospital occupational therapy or physiotherapy. In addition, more than one in four (26%) survey respondents think Medicare doesn't cover x-rays and medical imagery required by a doctor to treat illnesses.
In reality, Medicare provides benefits for both of these services.  
A further 22% of surveyed Aussies are unaware that Medicare covers vision tests. Medicare will pay a higher benefit for comprehensive eye examinations every three years for patients aged under 65, and yearly for those over 65.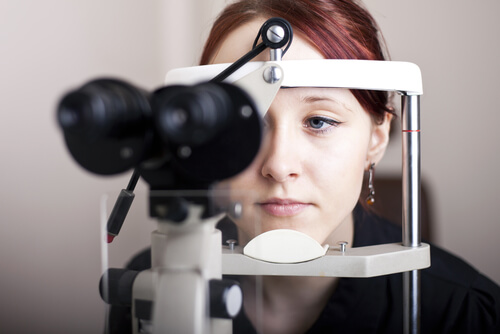 More than one in five Aussies could be missing out on eye exams if they're unaware
that they receive this service through Medicare.
Want to check what is covered by Medicare? Take a look at the Medicare Benefits Schedule. It lists any services subsidised by our public healthcare system.
What does private health insurance cover?
Once you're aware of what Medicare does and doesn't cover, you might need an alternative to help pay for certain services/treatments. Private health insurance may be the solution.
Let's go into some detail. Medicare won't cover you as a private patient, but hospital insurance will pay a benefit towards your treatment when you're treated privately. This means you can avoid public waiting lists for procedures you may need (especially medically-necessary elective surgery).
Additionally, extras insurance can cover your out-of-hospital expenses, provided your policy covers that service or treatment and you have served your waiting periods. So, if you need help to pay for dental check-ups, physiotherapy appointments, or even – if your policy covers it – your gym membership, extras cover may be a product worth considering.
Abigail Koch, our resident household savings and health insurance expert, summed things up best:
"…Not all medical expenses are covered under Medicare, particularly those that are conducted outside of hospital. Services we all rely on, like ambulances, dental care and home nursing are very rarely subsidised by the government."
It's worth noting that in an emergency, any ambulance will take you to the nearest public hospital for treatment – so Medicare benefits you regardless of whether you're privately insured or not. It's still good to know that you can cover yourself for a number of other crucial services if necessary.
Do you have any questions about private health insurance and what it covers? Call 13 32 32 and we'll answer your queries, as well as explain how you can best utilise your cover throughout the year.
Sources
Survey conducted by Pureprofile
PrivateHealth.gov.au – What is covered by Medicare: https://www.privatehealth.gov.au/healthinsurance/whatiscovered/medicare.htm
Ambulance Service of NSW, Fees & Charges, 2017 http://www.ambulance.nsw.gov.au/Accounts–Fees/Fees-and-Charges.html. State of Victoria, Ambulance Fees, 2017 https://www2.health.vic.gov.au/hospitals-and-health-services/patient-care/ambulance-and-nept/ambulance-fees. SA Ambulance Service, Ambulance Fees, 2017 http://www.saambulance.com.au/ProductsServices/Ambulancefees.aspx. St John Ambulance, Metro Ambulance Fees, 2017 http://www.stjohnambulance.com.au/ambulance-and-health-services/metro-ambulance-service/metro-ambulance-fees. ACT Ambulance Service, Fees & Charges, 2017 http://esa.act.gov.au/actas/fees-and-charges/
Average cost calculated by taking the average price of hearing aids listed on The Hearing Care Shop, as reported in Hearing Care Industry Association, 'THE SOCIAL AND ECONOMIC COST OF HEARING LOSS IN AUSTRALIA' (p.37): http://www.hcia.com.au/hcia-wp/wp-content/uploads/2015/05/Social-and-Economic-Cost-of-Hearing-Health-in-Australia_June-2017.pdf
Daughterly Care – In Home Care Costs: https://daughterlycare.com.au/what-does-private-in-home-care-cost
Home Nursing Solutions SA: https://www.homenursingsolutions.com.au/blog/how-much-does-home-care-cost
Absolute Care and Health – In Home Care Costs: https://absolutecarehealth.com.au/options-and-costs/private-funding
My Aged Care Gov – Basic Daily Fees: https://www.myagedcare.gov.au/costs/help-home-costs/home-care-basic-daily-fee
St John, 'Ambulance Charges': https://www.stjohn.org.nz/What-we-do/St-John-Ambulance-Services/Part-Charges/
Department of Human Services, 'RHCA – visiting New Zealand': https://www.humanservices.gov.au/individuals/enablers/rhca-visiting-new-zealand
Department of Human Services, 'Medicare Benefits Schedule – comprehensive eye examinations – Budget 2014-15': https://www.humanservices.gov.au/organisations/about-us/budget/budget-2014-15/budget-measures/health-matters-and-health-professionals/medicare-benefits-schedule-comprehensive-eye
10 Hearing Care Industry Association, 'The Facts About Hearing Health in Australia' http://www.hcia.com.au/resources/HCIA.pdf
Did you find this article interesting or helpful?