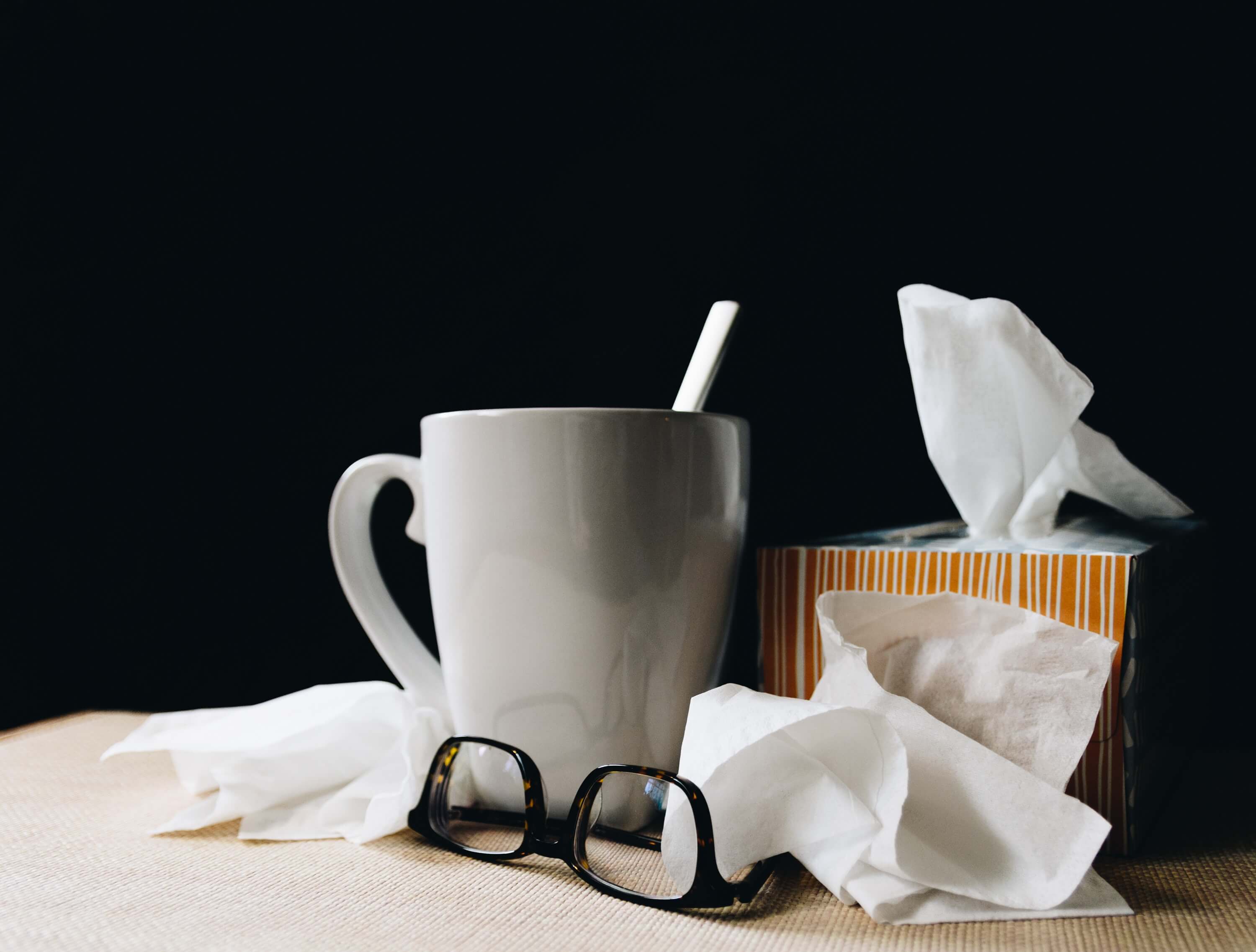 After last year's horror flu season, many of us were undoubtedly worried coming into winter this year.
In fact, the National Influenza Surveillance Committee (NISS) reported 1 that the 2017 flu season had the highest level of activity since 2009's swine flu pandemic.
According to the Australian Bureau of Statistics (ABS) 2 there were more than 250,000 laboratory-confirmed cases of flu in 2017, which tragically resulted in 1,255 deaths across Australia. This was almost triple the number of cases and deaths there were in the 2016 season.
However, it hasn't been all bad news this year. While this year's flu season isn't quite over yet, we're in the endgame now and the statistics we do have show a positive reduction in flu cases compared to 2017.
So how did we go this year?
As of October 2018, the government National Notifiable Diseases Surveillance System report states that there have been 45,398 laboratory-confirmed cases of flu this year – a significant drop from 2017.3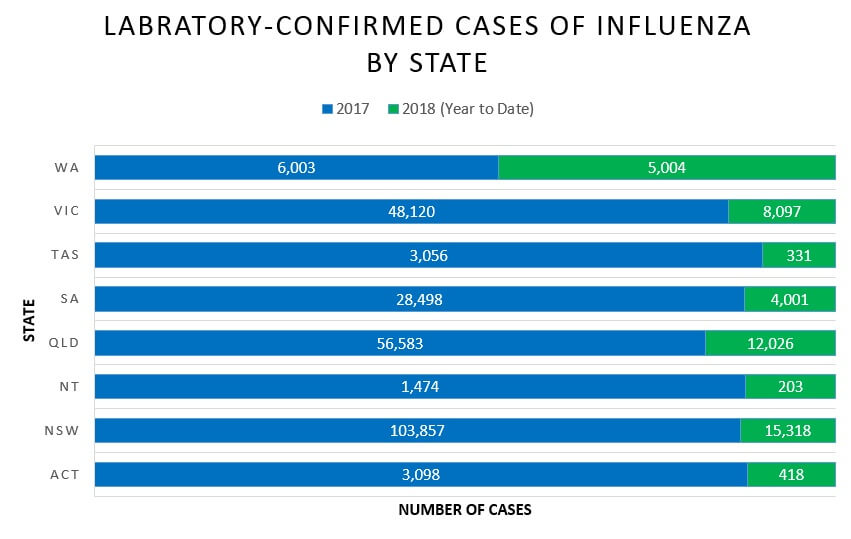 What did we do differently?
Dr Antonio Di Dio, president of the Australian Medical Association (ACT), told ABC News 4 that the significant drop in flu cases is due to both a more effective vaccine and a higher proportion of the population getting vaccinated.
In fact, earlier this year, we faced a national shortage of flu vaccines due to this demand. This shortage came after the TGA had already released 9.6 million flu vaccines this year, through the National Immunisation Program (NIP), state-run programs and the private market.
Acting Chief Medical Officer Dr Anthony Hobbs released a statement 5 to address the vaccine shortage, in which he said that the Department of Health was facing unprecedented demand for flu vaccines this year, and that the states and territories estimate the demand has increased 25-30% from last year.
A few days later, Dr Hobbs released an update 6 on the shortage. The government had secured an additional 800,000 vaccines, which made the total amount of flu vaccines 26.5% higher than 2017's stock.
A combination of a more effective vaccine, and more people getting it, could very well be the reason behind the reduction in flu activity this year.
Important things to know about influenza and its vaccine
Flu, or influenza, is a contagious virus that can cause serious illness and even death. Humans are affected by three types of influenza virus: A, B, and C7.
Influenza A and B are more well-known as they are the viruses that cause severe outbreaks, and influenza A is the only known virus to have caused pandemics. As a result, influenza A and B strains are included in every year's flu vaccine.
The flu presents itself has a number of symptoms: headache, fever, dry cough, sore throat, extreme exhaustion and muscle/joint pain8. Surprisingly enough, it's rare to have a runny nose or sneezing like you have during a common cold.
Older adults may only show a few symptoms of flu, like shortness of breath or confusion; they may not have a fever at all. Conversely, children are more likely to have symptoms like nausea, abdominal pain and vomiting.
The Queensland government says that vaccination is your best chance against the flu and to get it annually, as the vaccine's efficacy does decline over time. The vaccine takes two weeks from when it's administered to become effective.
The flu vaccine is usually free for those who are most vulnerable, including:
anyone over the age of 65
children aged six months to under five
people with chronic health conditions like asthma and diabetes
pregnant women
Aboriginal and Torres Strait Islander people aged 15 years and older
The eligibility conditions may vary from state to state each year.
The strains in a flu virus change each year and vaccines must also adapt. In October last year, the Australian Influenza Vaccine Committee (AIVC) met with the Therapeutic Goods Administration (TGA) to review data from 2017's flu season and work out which strains to include in this year's vaccine, to make it as effective as possible.
How to protect yourself from flu now and in the future
The Queensland government has outlined numerous ways you can both protect yourself from influenza and prevent spreading it to others9.
In addition to getting the vaccination, you can prevent infection with basic hygiene like regularly washing your hands with soap or disinfectant (especially before touching your face), using tissues when you cough and sneeze and immediately disposing of them, staying home when sick, avoiding close contact with other sick people and by cleaning surfaces you regularly touch.
Sources
[1] Australian Government – 2017 Influenza Season in Australia: A summary from the National Influenza Surveillance Committee. November 2017
[2] Australian Bureau of Statistics – 3303.0 – Causes of Death, Australia, 2017: Deaths Due to Influenza, 2017. September 2018
[3] Australian Government – Number of notifications of Influenza (laboratory confirmed), received from State and Territory health authorities in the period of 1991 to 2017 and year-to-date notifications for 2018. Accessed October 2018
[4] ABC News – 'Australian flu cases drop more than 80 per cent, government figures show' by Stephanie Dalzell. Published October 2018
[5] Australian Government – Availability of flu vaccine. May 2018
[6] Australian Government – Additional 800,000 Influenza Vaccines. May 2018
[7] Australian Government – What is Influenza? February 2015
[8] Queensland Government – Influenza (The Flu). September 2018
[9] Queensland Government – Influenza (The Flu). September 2018
Did you find this article interesting or helpful?