Being pregnant can feel like a little alien is growing inside your body.
It's magical, daunting, exciting and terrifying, and you've likely prepared for their arrival for months – stockpiling socks, nappies and nursing bras. And, your overnight bag is ready by the door. You've planned for every scenario imaginable.
Well, except the scenario where there's a pandemic taking over the world.
New rules surrounding COVID-19 (novel coronavirus) have swept through the country since late March.
Notably, there have been some changes in hospital perinatal and postnatal care to minimise risk and maximise safety for you and your baby.
It's unclear how this will affect women giving birth during lockdown in the long term. So, what does this lockdown mean for you and your new bub?
What's changed with giving birth during lockdown in Australia?
Here's a list of what you could expect when giving birth during COVID-19:
1. Prenatal appointments
You'll continue to have access to in-person prenatal check-ups. However, you should only bring one support person to these appointments at a time; for example, a spouse or birthing partner. NSW Health encourages not to bring children under 16 years to the hospital as they are considered a vulnerable group.[i]
Some obstetricians may suggest video or phone appointments to minimise risk to you and your baby, and reserve in-person appointments for emergencies. Women needing support from a psychologist or physiotherapist should contact their closest healthcare professional and seek advice.
Consult your local obstetrician for more information on how they'll be operating during the lockdown.
2. Delivering your baby during lockdown – private and public patients
Whether you planned on going to a public hospital to give birth, or wanted maternity care at a private hospital, you'll still be able to go and have your infant delivered safely despite the lockdown.
Many hospitals are continuing to provide maternity services for expecting mothers. However, a few hospitals have closed their maternity ward due to the spread of COVID-19 and others have banned visitation or shut down completely.
Contact your hospital of choice to find out how they will be operating.
The government is pausing non-urgent elective surgeries in public and private hospitals to open up more beds for Aussies who need treatment for COVID-19. Many hospitals are requesting women to call ahead before every visit to access pregnancy-related services on your usual hospital or midwifery contact details.
One birthing partner or spouse will be allowed to stay with you at all times for support – you and your support person may be asked to wear masks and sanitise your hands frequently. Sanitation and sterilisation will be taken very seriously. All equipment will be frequently sterilised and staff will engage in routine disinfectant cleaning.[ii]
Staff may also be wearing personal protective equipment (PPE), including surgical masks, eye protection, gloves, and long-sleeved fluid-resistant gowns.[ii]
How long will I be in the hospital?
You'll be discharged as soon as it's safe for you and your baby to go home. However, you may be advised to engage in self-quarantine with your baby after going home.
3. Giving birth with COVID-19 during lockdown
If you've tested positive for COVID-19, each hospital will follow the guidelines issued by the state government. Though these guidelines may vary across states and territories, inpatients in the maternity ward, who have tested positive for COVID-19, will likely be quarantined during their stay in the hospital and asked to follow the safety precautions to minimise the transmission rate of COVID-19.
The birthing procedure will likely remain the same. However, you may be asked to wear a mask throughout your labour to prevent the transmission of COVID-19.
Some hospitals may decide to use a negative pressure room for labour and birth – an isolation method used to contain airborne contaminants in one room to prevent virus transmission.[i]
According to the Queensland Health, COVID-19 isn't a reason for a caesarean section. It stipulates that there are currently no studies that suggest COVID-19 will affect having a baby in any way.[iii] This means there's no known increased risk of miscarriage or preterm labour unless you're severely ill.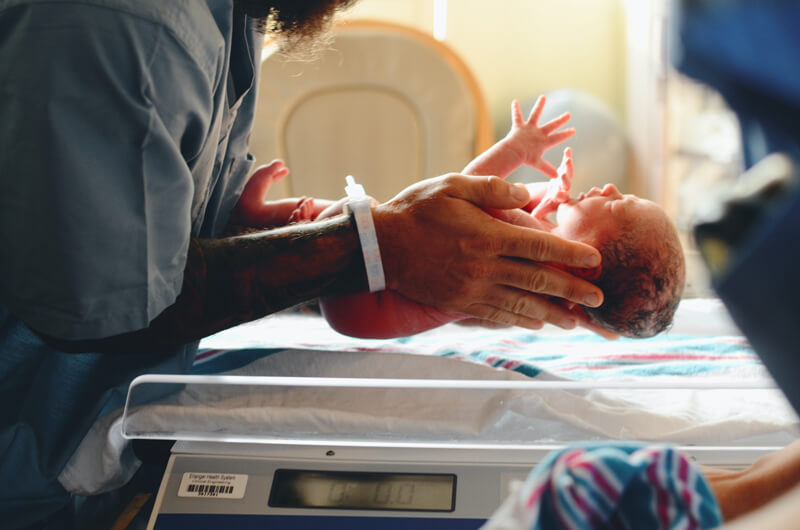 However, if you've tested positive for COVID-19, the hospital may decide to separate you from your infant until your most severe symptoms subside. The hospital may also implement risk minimisation strategies to prevent virus transmission. For example, if the mother is unwell and the baby is unaffected, they may discuss with you the benefits of discharging your baby before sending you home.iii
Risk minimisation strategies may include the designated use of portable x-ray equipment and other important diagnostic equipment, to minimise patient movement. In situations where patient movement is necessary, the patient may be asked to wear a surgical mask and staff may wear PPE equipment to prevent the transmission of the virus.[ii]
Most women who contract COVID-19 experience mild or moderate cold or flu-like symptoms. If you're pregnant and have a chronic medical condition, diabetes or a compromised immune system, you'll need to take extra precautions to stay safe and contact your local healthcare professional for further advice if you contract COVID-19.
Using your private health insurance for COVID-19
Many private health insurers, including all on our panel, now cover COVID-19 in their policies regardless of the level of hospital cover you have. You'll be able to get covered for COVID-19 if you've served any relevant waiting periods for hospital cover. For further information on how this pandemic affects your private health insurance, visit our COVID-19 FAQ page.
4. Visitation
Many hospitals have introduced a ban for all visitors in the maternity area. Women who are inpatients can nominate one primary support person for her labour and postnatal care until she goes home.[i]
You're encouraged to call ahead if you need access to pregnancy-related services at the hospital.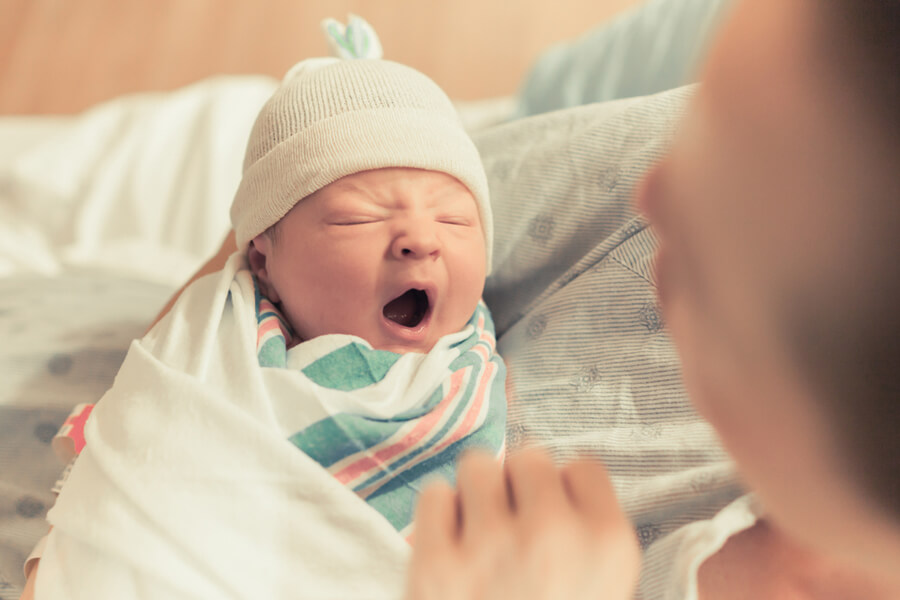 5. Breastfeeding
Whether you decide to breastfeed or bottle-feed your infant, hospital staff will provide you with the support you need to learn how to do these, especially for new mothers. NSW Health highly encourages breastfeeding as it provides essential nutrients that will strengthen the baby's immune system.[iv]
Nurses will also help to minimise risk during mother-baby interactions (e.g. skin-to-skin, holding, cuddling, feeding, nappy changing) by discussing the risks and benefits of close contact versus postnatal separation with the parent and by providing information and education on hand hygiene, face mask use, social distancing, proper sterilisation of equipment, and so on.[iii]
At the time of writing, there's no evidence to suggest that infants can be infected with COVID-19 through breast milk,[ii]  or any other method of vertical transmission through the mother, such as through the placenta, pathogens and so on. According to NSW Health, the benefits of breastfeeding heavily outweigh any potential risk of transmission[iv] – should this option be available to the mother.
6. Postnatal care
When it comes to extra support after birth, many insurers are now subsidising telehealth psychology and physiotherapy appointments under extras policies, where clinically appropriate.[v]
Postnatal classes and sleep settling consultations are just a few of the many other extras that may come with your health insurance depending on what policy you're covered under. Check out our page on understanding pregnancy in health insurance.
7. Newborn care
According to Queensland Health, COVID-19-positive infants have a higher rate of respiratory virus shedding per respiratory droplet and require full infection control precautions.[ii]
Depending on the severity of the condition, the infant may be taken to a neonatal nursery where they'll get tested and receive respiratory support.
Mothers are encouraged to bring a breast pump to feed their infant and provide them with a potentially important source of antibody protection.
Frequently asked questions
Should I opt for a home birth rather than a hospital?
This is a decision you'll need to make based on your own circumstances and healthcare needs. That said, experts from the Royal College of Obstetricians and Gynaecologists advise against home birth for women who have been exposed to COVID-19.[vi]
In a hospital or birthing centre, you'll have a team of healthcare professionals who are trained to protect and support you and your baby, and handle any unexpected complications.
If you've tested positive for or are suspected of having COVID-19, your baby may also contract the virus from you. A hospital may be able to prevent transmission from you to your baby and provide support for you and your baby if any symptoms cause discomfort.
We actively discourage home births as a rule regardless of COVID-19 because mothers will have less access to healthcare professionals if things go wrong during a home birth. Having a child in a private hospital with your choice of doctor will give you more control over this critical time in your life.
Are pregnant women at extra risk?
According to Health Direct, there are no studies that suggest that pregnant women are at increased risk of contracting COVID-19, or that there is an increased risk of infection for unborn babies.[vii]
However, pregnancy can alter your body's immune system and its response to viral infections, which can impact the severity of symptoms.[ii],[v] Expecting mothers are recommended to practice good hygiene, such as washing hands frequently and not touching your face, and social distancing at a greater level of care for this reason.
Are infants at extra risk?
According to the Centers for Disease Control and Prevention (CDCP) and the American Association for Paediatrics (AAP), children don't appear to be at a higher risk and even appear to have milder symptoms when infected.[viii],[ix]  Researchers are unsure why children aren't as affected as adults, but this isn't their first time seeing a novel coronavirus affect specific populations while sparing others.
"Pregnant women and children, for example, became sicker with the H1N1 influenza when compared with others.
In the case of COVID-19, it especially seems to be sparing young children," said Dr. Maldonado, MD (Doctor of Medicine), FAAP (fellow of the American Association for Paediatrics), chair of the AAP Committee of Infectious Diseases.[ix]
How do I boost my baby's immune system?
According to Health Direct, most children don't need to take health supplements as long as they're on a healthy diet.[x] For infants, breastmilk and baby formula will provide your baby with all the vitamins and minerals needed to help build and support a strong immune system.[iii]
According to NSW Health, Vaccinations are also a great way of ensuring your children aren't susceptible to any other serious illnesses.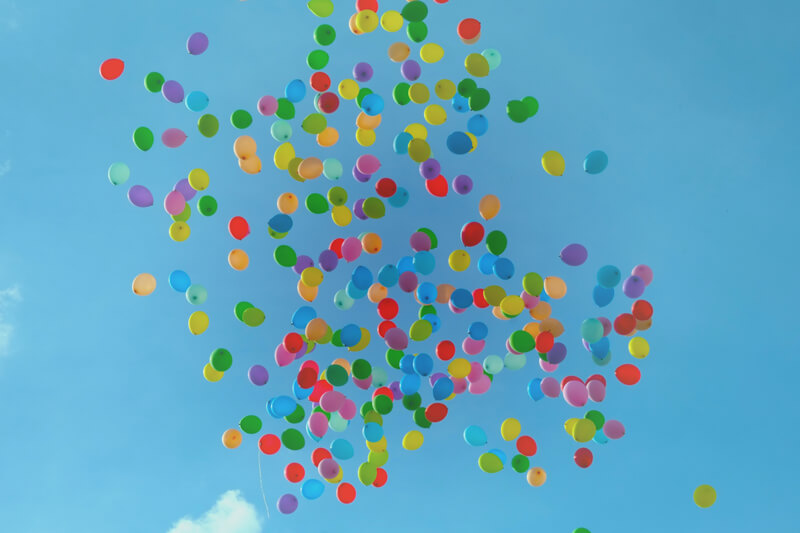 Stay calm and breathe
Giving birth during lockdown may seem daunting, but your healthcare professionals are taking the necessary steps to help ensure your little one's safe arrival. Though the visitation ban may be particularly disheartening, on the bright side, this could be a great time for you to bond with your baby and partner before your family and friends visit all at once!
So, don't fret. Stay strong.
Sources
[i] NSW Health. (2020).
COVID-19: Information for women accessing Maternity Services.
Accessed 9 April 2020.
[ii] Queensland Health. (2020).
Interim infection prevention and control guidelines for the management of COVID-19 in healthcare settings
. Accessed 9 April 2020.
[iii] Queensland Clinical Guidelines. (2020).
Perinatal care of suspected or confirmed COVID-19 pregnant women.
Accessed 3 April 2020.
[iv] NSW Health. (2020).
NSW Health COVID-19 FAQ webpage Guidance for parents concerning infants and COVID-19.
Accessed 6 April 2020.
[v] Private Healthcare Australia. (2020).
Health funds welcome Government's private hospital guarantee.
Accessed 9 April 2020.
[vi] Royal College of Obstetricians and Gynaecologists. (2020).
Coronavirus (COVID-19) Infection in Pregnancy: Information for healthcare professionals
. Accessed 9 April 2020.
[vii] Health Direct. (2020).
Groups at higher risk of developing COVID-19
. Accessed 6 April 2020.
[viii] Centers for Disease Control and Prevention. (2020).
Caring for Children.
Accessed 6 April 2020.
[ix] American Association for Paediatrics. (2020).
Children with COVID-19 Impacted Less Severely Than Adults: Study.
Accessed 9 April 2020.
[x] Better Health – Pregnancy Birth & Baby. (2016).
Children and Vitamins
. Accessed 14 April 2020.
Did you find this article interesting or helpful?