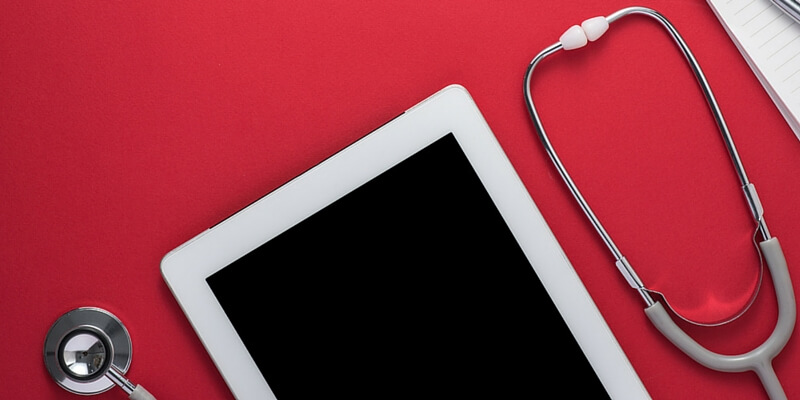 With an aging population and the cost of healthcare increasing, we look at recently proposed health reforms that could affect all Australians in the future.
Health care isn't just a problem for a few – 1 in 3 Australians over the age of 45 live with a chronic health condition, and 1 in 5 have multiple chronic conditions. These primarily need to be managed through health care systems, and whether or not this is done through the public or private system, it's going to cost money. This has always been the point at which policy must bow to politics, whenever a country is spending 9% of its GDP – that's more than $150 billion – on a healthcare system. With increases inevitable, there will be strong opinions held about where this money goes, and whether reforms are needed. Given that wide-scale change seems to be imminent, it's worth examining the recent report from the Australian Health Policy Collaboration.
Related: Cutting the costs of medications
The report, entitled 'Pathways Towards a Universal and Sustainable Chronic Care Financing Model', is an 89-page document authored by a number of academics working for the AHPC through Victoria University. The AHPC publish regularly on matters relating to chronic disease prevention and management in Australia, and how policy might be improved. The analysis is extensive and in-depth, but provides some interesting talking points for us all.
A snapshot of Australian health care
Australia has an unusual hybrid of a universally-available public system as well as a regulated and subsidised private system. While we know that around $150 billion is spent each year on public health, it's not always clear how this feeds into the system, or even how the system itself operates. Let's break it down.
Medicare: The Medicare Benefits Scheme, the foundation of our public healthcare system, oversees the list of services for which a publically funded rebate is available. The rebate is a fixed amount for a fixed service, and can be paid to a public or a private practitioner.
Medicare rebates: These are not necessarily designed to cover the entire cost of a service. A person receiving care might be required to pay upfront before receiving a Medicare rebate (such as during a GP visit), or they may be bulk-billed, meaning that Medicare will pay the provider directly. This commonly occurs in hospitals.
Medicare safety net: The safety net applies to those who have out-of-pocket healthcare expenses that exceed a certain value within a calendar year. The expenses do not include inpatient care. The safety net provides additional financial benefits.
Medicare levy: This is an income-based levy that is currently charged at a rate of 2% for singles on more than $90k and families on more than $180k who do not have a private health insurance policy. The levy is regulated by the Australian Tax Office.
Public healthcare: The public system allows all Australians to access medical care in a hospital free of charge. It does not allow the patient to select the hospital or the treating physician/s.
Private healthcare: Those with private health insurance can typically select the hospital they wish to be admitted to, and the treating physician/s. Having insurance does not guarantee that no out-of-pocket expenses will be incurred.
| | | |
| --- | --- | --- |
| Accommodation type | Choice of hospital | Choice of doctor |
| Public patient, public hospital | No | No |
| Private patient, public hospital | No | Yes |
| Private patient, private hospital | Yes | Yes |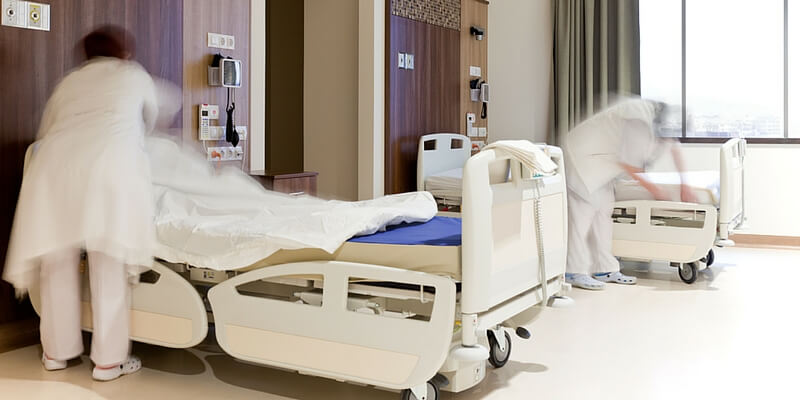 Money matters
One growing concern in Australian healthcare policy is due to the projected growth in spending, leaving politicians looking for solutions that deliver better outcomes for less input. The reasons for increasing costs are multifaceted, but the most vocalised conclusion is that we have an ageing population that is living longer, and therefore relying more heavily on medical care for extended periods of time. This view is not without controversy. Other factors include the incidence of disease caused by lifestyle choices, and a lower mortality rate due to the success of medical interventions. The authors of the Pathways report also highlight the specific burden of chronic disease as the leading causes of morbidity and mortality in most developed nations, including our own.
1 in 10 patients requiring surgery in a public hospital will wait more than 8 months.
1 in 30 patients will wait for more than a year to be treated.
Whatever the combination of factors, the trend unambiguously shows that healthcare costs across the board are growing and will continue to grow into the foreseeable future, and will eventually reach a projected value of 12.4% of GDP in the financial year 2032-33.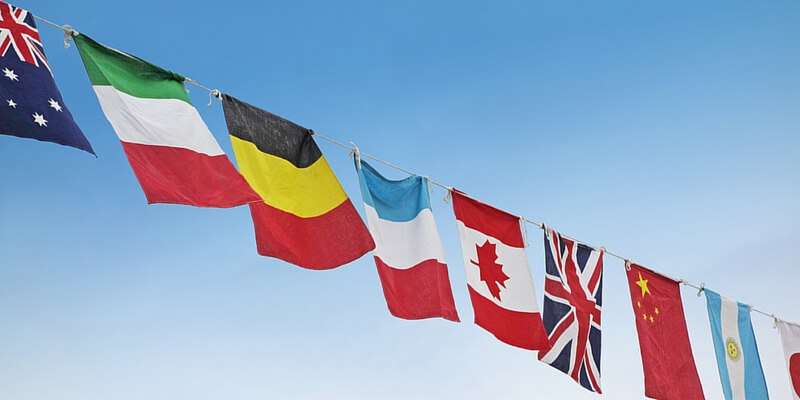 A global snapshot
In the year 2000, the World Health Organisation released a controversial report on the world's best healthcare system, ranking Australia no. 32. The list was compiled using a metric of five factors:
Health
Health equality
Responsiveness
Responsiveness equality
Fair financial contribution
Although 15 years is enough time for vast domestic changes in politics, policy and social and economic reform, it's interesting to look at the top 10 countries as they were, and examine what made their systems work so well. Again, we stress that this information is historical.
FRANCE. Public and private sectors together provide universal healthcare to all. Insurance is usually obtained through an employer. Most medical costs are covered by the government, with the remainder falling to private insurance, which most French citizens have as a supplement.
ITALY. Italians enjoy universal healthcare that is regulated within central government and implemented regionally.
SAN MARINO. This tiny, Italian-speaking country mandates state-funded healthcare while also allowing for private coverage.
ANDORRA. Very similar to the French healthcare system. A state-run system that is paid for by employers and employees.
MALTA: The Maltese pay into a public system through a weekly national insurance scheme, allowing free, universal coverage.
SINGAPORE: A hybrid system of universal public healthcare and a price-controlled private sector. This system is reminiscent of our own.
SPAIN: Spaniards have a constitutional right to free healthcare, with no out-of-pocket expenses. This coverage does not include prescription medications.
OMAN. This small Asian nation offers universal healthcare to all citizens based on local districts.
AUSTRIA. A universally-available system that provides free basic healthcare to all citizens, residents, tourists and visitors. Payments are made into the system according to income level.
JAPAN. Health insurance is mandated, either through a private employer or the Japanese national healthcare program.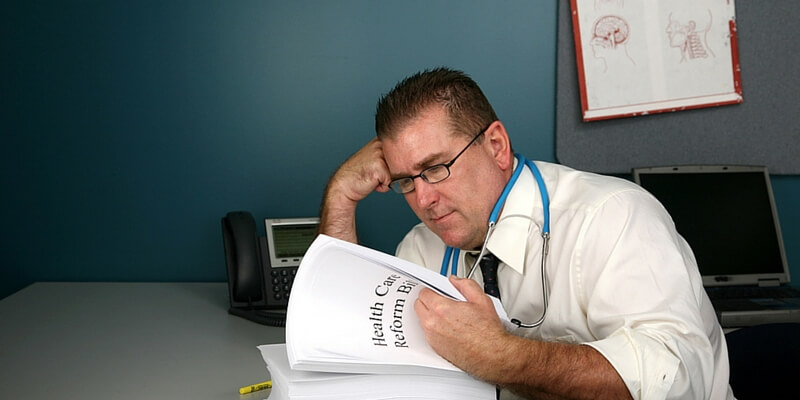 An imperfect system?
This list, despite its age, is worthy of reflection. The loudest message perhaps is that the policies used to provide healthcare isn't as important as the goal to give universal access through a fair system. As we can see, very different approaches can result in very similar outcomes. This suggests any changes in approach to our own healthcare system should be pragmatic rather than dogmatic – and since Australia's system placed at 32 on the WHO list a mere 15 years ago, there is undoubtedly room for movement.
On paper, our outcomes are impressive: we have one of the highest life expectancies in the world and the lowest rates of infant mortality. It's what happens in between birth and death that is open for criticism. We have a politicised system that can be subject to the policy whims of the government of the day, a public who view the current system as mostly favourable, and funding insecurity as states face off against the federal government for a bigger slice of the pie. We also have a disparity of health outcomes according to wealth, location, social status and educational achievements.
Although Australia does well in certain areas of public health (our cigarette advertising laws are a case in point), primary care and prevention are still lacking, with funds skewed towards acute care and rehabilitation. The end of the bulk-billing era leaves Australians with the temptation of ignoring health concerns until they present actual problems, reducing the likelihood of people seeking early treatment, and we are still left to cover dentistry, eyeglasses and hearing aids, adult vaccinations, non-emergency surgery that is subject to a waiting list, thereby disrupting normal life.
Expert opinions
Which brings us full circle to the AHPC 'Pathways' report. The authors discuss, as their main priority for reform, the potential to streamline services by avoiding duplication from the public sector in the private health sector. Private patients weaving in and out of the public and private systems; a lack of continuity in care means that management of chronic conditions can become decentralised and fractured. Patients then need to coordinate their own specialised care, before having to report back to their primary provider intermittently for monitoring. This could potentially be bad for patients, unduly stressing them out from having to manage the administration of different services.
This makes the topic of health technology more pertinent. Centralised record-keeping in a standard format would allow carers and physicians to track medications, treatments and allergies, and could be subject to algorithms that flag potential drug interactions or side-effect profiles. The AHPC authors note that a data-driven approach is also useful for transparency in health insurance, and for "the removal of restrictions in the pharmacy market and reductions in the cost of the PBS". A preventative approach that prioritises early intervention measures and community-based care is also noted as a way to reduce the demands on in-patient care.
The report cites the National Audit Commission's recommendations from 2014, which argued for a more deregulated insurance market (with certain safeguards) to drive competition in the industry. This would (theoretically) empower consumers with more options for their health insurance, and hopefully provide even greater quality of care. The NAC also envisions this approach being expanded to Medicare services and public hospitals, which would still be available to private patients without charge, but state that individuals and families who enjoy a higher income should contribute more to their healthcare costs.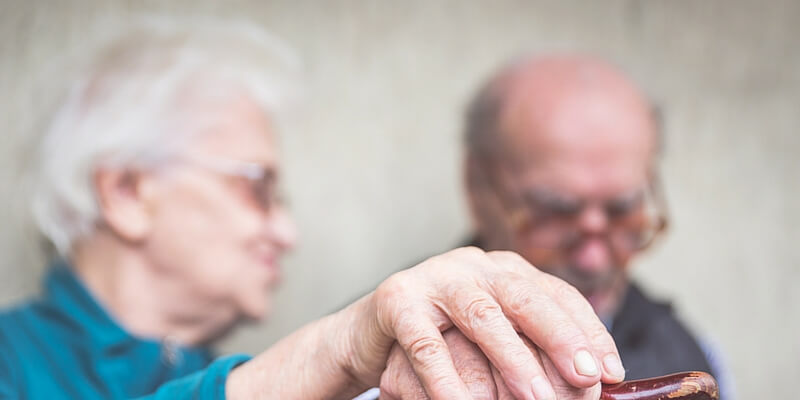 Your policy in your hands
More than half of all Australians have a private health insurance policy. While there is a presumption that a good policy will allow you to access total choice when it comes to health care, there are limitations many of us aren't aware of, including the availability of local care and the ability of the policy-holder to meet gap payments. Many do not have a cost-effective policy tailored to their current needs, which may have changed quite a bit since they first purchased the product.
This kind of uncertainty can lead to distressing situations when major interventions are necessary, such as surgery. Surgeon's fees, anaesthetist's fees, equipment costs, hospital stays and consultancy fees may be only partially covered or not at all for private policy holders, leaving the policy holder financially distressed during a time when health should be the primary concern. The patient becomes responsible for obtaining an estimate of costs from their surgeon based on their policy type, which they will then need to confirm with their insurer. To some degree, a surgeon can exercise discretion over costs if their hospital allows for it.
This overall lack of clarity for private patients highlights an area that is ripe for reform, even if only through transparency. The policy-holder is the valued client, not just a potential liability, and no entitlements or exclusions in a policy should come as a surprise. If you cannot describe your policy type and what you are covered for, it's probably time to dust off the information booklets and familiarise yourself before asking your insurer if the information is still current.
While patients generally have a more positive experience in the private system, they may feel like they've outgrown their old policy and need to reassess their current healthcare needs. If this resonates with you, it may be time to see what's out there.
Get a snapshot of the state of the market: Compare private health insurance policies online
For those without a current policy, the government is offering you a carrot (the insurance rebate) and a stick (the Medicare levy). With reform all the talk in Canberra, there's probably no better time to get in while the going is good.
From 2018, the Federal Government began to roll out a new raft of sweeping changes to private health insurance. We are tracking these reforms in our live new feed.
Did you find this article interesting or helpful?