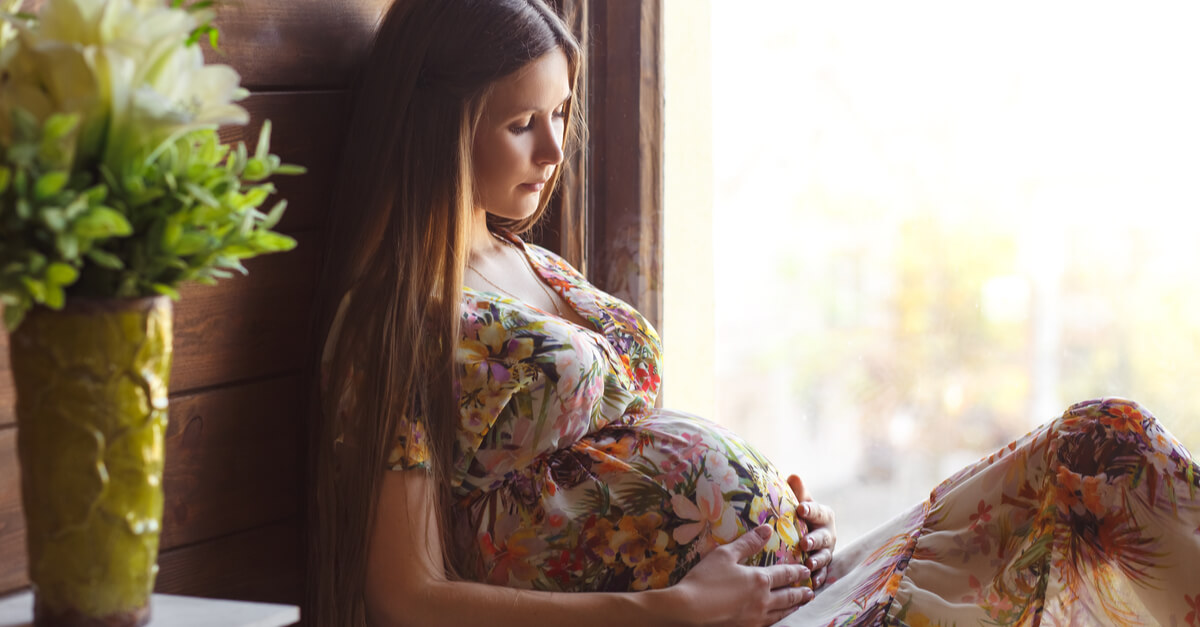 For most parents – especially first-timers – the prospect of bringing a tiny human into the world can seem pretty daunting. You want to receive the best care during pregnancy, throughout your delivery and beyond.
In Australia, we're lucky to have a robust public healthcare system that can help cover pregnancy and birth-related expenses in a public hospital. However, it can have its limits.
For instance, through the public system, you may not have the assurance of seeing the same midwife during your pregnancy to check you and your baby's health.
After delivery, you may also need to stay in a public ward, potentially sharing the room with other mums and bubs. This can be difficult, as you won't have the privacy of your own space as you take in the first moments with your little one.
This is where private health insurance can play a significant role.
In most cases with private health insurance, you'll have the luxury of privacy and additional choice in your care.
More choices for mum
Health insurance provides you with more options for care, putting greater control in your hands and making it easier to have your 'ideal' pregnancy and delivery. What's more, you can use your cover in both private and public hospitals.
While every parents' dream pregnancy is unique, we've compiled an easy-to-understand guide that explains how health insurance can help you focus on your growing family – from discovering the happy news to healing your body after birth and getting back on your feet.
Remember: 12-month waiting periods apply to birth-related services in health insurance. This means if you want cover while you're pregnant, as well as during your delivery, you need to take out a policy as soon as you start planning for your family. Learn more about waiting periods below.
Choosing your obstetrician and midwife
Privacy of your own hospital room (in most cases)
Assisted reproduction services (IVF)
Post-partum care: Baby, body and mind
Covering your pregnancy where Medicare doesn't
Throughout your pregnancy journey, you're likely going to need several health check-ups with a variety of health professionals such as your GP, a midwife or an obstetrician. This is all to make sure you and your precious baby are healthy and any complications can be dealt with as necessary.
Some check-ups and appointments in your pregnancy may be covered by Medicare but aren't generally covered by private health insurance. This includes ultrasounds, obstetrician appointments and blood tests.
Extras policies pay a benefit to treatment outside of hospital which Medicare doesn't cover. This includes counselling with a psychologist, physiotherapy, dental treatment, health aids (sometimes including things like pregnancy compression stockings) and more. So should you require physiotherapy for back pain, a remedial massage to ease your aching muscles, or other treatments such as these outside of hospital, an extras policy (also known as ancillary cover) can help foot the bill.
Bear in mind, there are limits to cover and you might have out-of-pocket expenses (also known as gap payments) when paying for certain services, including the ones where Medicare pays a benefit. We talk more about gap payments below.
Choosing your obstetrician and midwife
While Medicare can cover healthcare in public hospitals and save you some expenses, you won't have your choice of doctor. Having a baby as a Private Patient allows you to choose the obstetrician and midwife you see throughout your pregnancy and at birth, should they be available.
Some women will prefer to see the same doctor throughout the pregnancy, as seeing the same face every time can be reassuring. This way, you'll become familiar with the health professionals looking after you and your little one, and they'll become familiar with your pregnancy journey.
Privacy of your own hospital room
Giving birth is an incredible feat and quite the rollercoaster; both physically and emotionally. Having a baby in a private hospital allows expectant mothers to simply enjoy the privacy of their own room (should one be available), and to spend time with their baby, partner and visiting family or friends while they recover.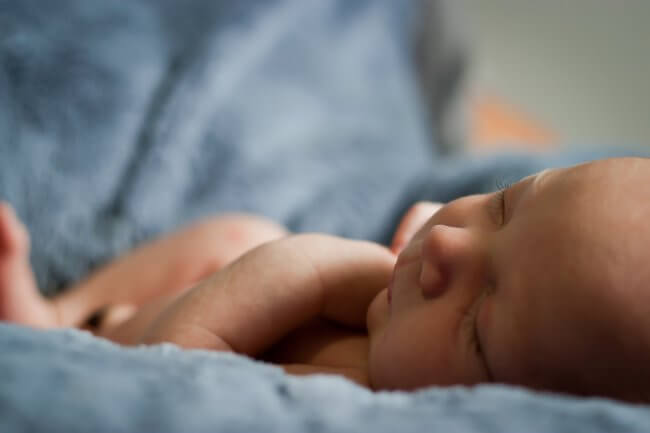 Assisted reproductive services (IVF)
Falling pregnant naturally for some couples is challenging and requires a little help. Assisted reproductive services like In Vitro Fertilisation (IVF) and Gamete Intra-fallopian Transfer (GIFT) may be carried out at a hospital or a private clinic, offering couples more options when it comes to conceiving.
However, assisted reproduction isn't cheap, and couples might need to go through multiple rounds before it's successful; this can take a significant emotional and financial toll on couples.
IVF and other fertility treatments carried out during an admission to hospital will be covered by hospital policies that include the Assisted Reproductive Services treatment category (read more about hospital policies and birth-related services below).
Post-partum care: Baby, body and mind
Once bub has arrived, the benefits of private health cover don't stop. If you or your baby go in for surgery on the public system for elective surgeries, you'll be put on a public waiting list and have to wait for treatment.
With private health insurance, if you're treated as a private patient in a private hospital you and your family will be able to avoid the public waiting list and bub will be able to enjoy the benefits you do, provided they've been added onto your policy.
There may be specific healthcare needs you or your baby have, and health insurance can help cover the cost. Whether you're going to the physio for help strengthening your pelvic floor, needing treatment for separated abs (known as diastasis recti), going to a sleep specialist for your little one or seeing a psychologist for post-partum depression, health insurance can help cover some of your expenses.
Also, don't forget to add your newest family member to your policy.

Ready for more choice?
If you're planning a pregnancy and wanting private health insurance to cover you, we make it stress-free to compare options to find a great policy for you.
Our free and easy-to-use health insurance comparison service features some of Australia's biggest and leading health funds. With our handy tool, you can review cover options side-by-side, saving you from trawling through multiple websites to find a competitive deal.
As you browse through your health insurance options, keep in mind the following:
12-month waiting period on birth-related services
If you take out a private health insurance policy that covers pregnancy and birth-related services, you'll have a 12-month waiting period before you can make a claim on any of these services if you're not currently covered by a health fund for these services. This means if you become pregnant and give birth before that waiting period is up, you won't be able to make a claim to your insurer for the costs involved.
Hospital policies that offer birth-related services
When it comes to cover for pregnancy and birth, only a hospital policy which includes the Pregnancy and Birth-Related Services treatment category (or the IVF treatment category) provides cover.
These categories are a minimum requirement for Gold tier hospital policies, though some funds may offer this category as an extra on a 'Plus' tier policy.
If you're not familiar with these new hospital tier policies, here's a bit of background on the changes.
As part of the Australian Government's private health reforms, some health funds have classified their hospital cover into seven different tiers: Basic, Basic Plus/+, Bronze, Bronze Plus/+, Silver, Silver Plus/+ and Gold (Gold being the new comprehensive hospital policy). All health funds have from 1 April 2019 until 1 April 2020 to apply these changes to their products.
Each tier has a set number of clinical categories they must cover. These clinical categories refer to types of treatment you may need, like Ear, Nose and Throat, Joint Reconstructions, or Pregnancy and Birth.
Hospital policies that cover treatment categories above what's required must add a 'Plus' or '+' to the name to help you identify them.
These changes are designed to make it easier for Aussies to compare hospital policies. How? Well, each Gold policy, for example, offers coverage for the same categories of treatment as other Gold policies on the market, no matter the health fund.
What's more, all insurers are using the same terminology and cover for services. That means you know for sure that cover for Pregnancy and Birth Services on one policy is exactly the same as Pregnancy and Birth Services on another policy.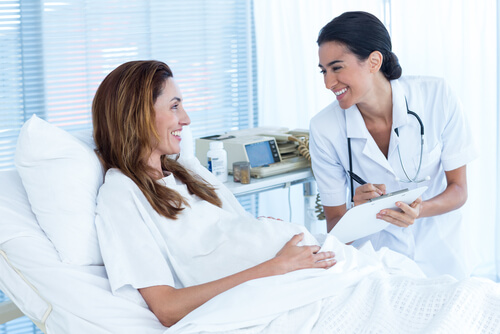 Excess and gap payments when you claim
When you make a claim to your health fund, you may have to pay an excess payment for the treatment you receive if you've chosen a policy that includes an excess. Furthermore, doctor and obstetrician fees can vary and may exceed the benefit provided by your fund. This means that you might have to pay some of the cost of treatment yourself.
All health funds also have agreements with specific hospitals, known as 'Agreement Hospitals', 'Partner Hospitals' or 'Contracted Hospitals' and most health funds will have arrangements with certain doctors known as 'Gap Schemes' or 'No Gap Doctors'. If you're treated at one of those hospitals by a doctor with a no gap agreement, then your hospital policy covers you for your theatre, accommodation and hospital fees, and your doctor's fees could be lower than if you received treatment by a doctor that wasn't part of an agreement. This can help reduce your out-of-pocket expenses.
When taking out health insurance, it's important to compare the benefits and excess payments to see which policy better suits your needs, and so you're aware of the limits of coverage under your policy.
How health insurance affects your tax
Private health insurance can affect your finances beyond the cost in premiums, and the benefits paid out for approved claims. There are several key components to health insurance that make a difference at tax time.
Medicare Levy Surcharge
If you don't have hospital cover, you could be charged the Medicare Levy Surcharge (MLS) on top of your regular taxes. This is an extra 1% to 1.5% that single adults earning over $90,000 a year must pay. Families with a combined income of over $180,000 will also have to pay the MLS if they don't have a hospital policy.
The MLS is designed to encourage Australian adults with a higher income to take out private health insurance, which, in turn, helps ease the pressure on the public healthcare system. You can try our MLS calculator for an idea of whether you would be paying the surcharge and how much it might be.
Health insurance rebate
The Australian Government provides a private health insurance rebate to help Aussies cover the cost of their premiums. This rebate is income tested and can be claimed on your tax return or as a reduced policy premium.
Lifetime Health Cover loading
Lastly, Lifetime Health Cover (LHC) loading kicks in if you don't take out private hospital cover by 1 July that follows your 31st birthday. This adds two per cent to the cost of your hospital premiums if you don't get coverage before the deadline, and this loading increases every year that you're without cover by two per cent to a maximum of 70%.
LHC is designed to encourage Aussies to take out private health earlier in life rather than later, and maintain it. If you do miss the deadline and have to pay LHC, once you've held private hospital cover continuously for 10 years, you'll stop paying LHC.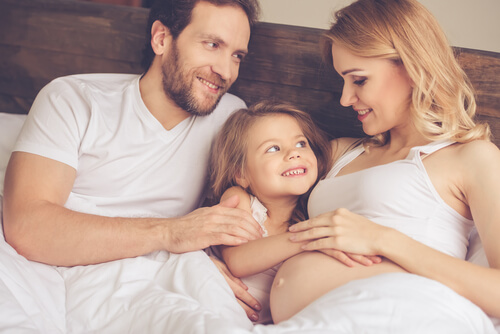 What's the next step?
Breathe. We're sure there's so much running through your mind as you plan out this exciting next stage of your life.
Remember, we're here to help answer any question you may have about how private health insurance can cover pregnancy, delivery and post-partum care.
You can compare policy options with our free comparison service. It's easy to use and only takes a few minutes. You can compare results side-by-side and purchase cover all in the one place. Alternatively, you can chat with our health insurance experts on 1800 338 253.
Did you find this article interesting or helpful?