More and more Australian lives (and dollars) are being saved, thanks to Australia's growing Pharmaceutical Benefits Scheme (PBS).
In August, ABC News reported that fewer Australians are dying from Hepatitis C, as the casualty rate has decreased by 20% over the last two years. One of the key reasons for this decrease could be attributed to the government's subsidisation of Hepatitis C medication.
Treatments for Hepatitis C were among the top subsidised prescriptions in the 2016-17 financial year, with three of the top four subsidised medications used to treat the virus.1
The highest subsidised medication for Hepatitis C, ledipasvir/sofosbuvir, reportedly cost $22,609.55 on average per prescription – however, the patient's co-payment for this treatment was a mere $16.97 on average.1
What is the PBS and how does it work?
Introduced back on 1 March 1960, the PBS is an initiative where the cost of listed medications is subsidised by the government, making vital treatments more available for Medicare-eligible Australians.
The amount that is covered by the government's contribution tends to vary, but generally, the patient only pays a maximum co-payment price of $39.50 ($6.40 for concession holders).
What treatments are more affordable through the PBS?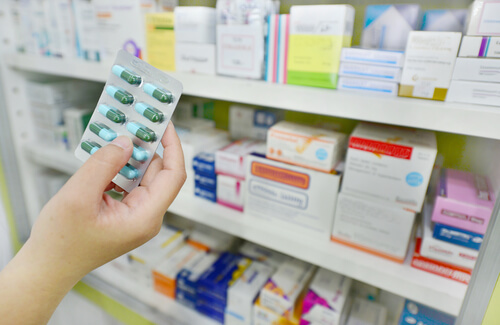 Along with helping to cover costs for Hepatitis C treatment, the PBS also subsidises medicine costs for a variety of other conditions that require constant treatment and have significant expenses. Here are just a few medications that are made significantly cheaper through the PBS:2
Fingolimod for multiple sclerosis
Taken daily, fingolimod is an essential medication for many living with relapse-remitting multiple sclerosis (RRMS), as it helps reduce nerve damage caused by the condition. Over 10 Aussies are diagnosed with MS each week.3
Costing more than $2,000 per script, on average patients only need to pay just over one per cent of the overall price, with the government subsidising the rest.
Per prescription
Adalimumab for arthritis & inflammatory bowel disease
An anti-inflammatory commonly used to treat a variety of arthritic conditions, along with inflammatory bowel disease (IBD) conditions like Crohn's disease and ulcerative colitis. Adalimumab works by blocking cytokines, a type of protein produced by cells known to cause inflammation at increased levels.
With its listing on the PBS, people living with chronic conditions like rheumatoid arthritis and Crohn's disease can potentially save over $1,500 per prescription. It's been estimated that two per cent of Australians live with rheumatoid arthritis,4 while over 80,000 have IBD conditions.5
Per prescription
Aflibercept for wet macular degeneration
In the form of a scheduled injection from your GP, aflibercept is used to treat wet macular degeneration, which is an eye condition that affects around 122,000 Australians.6 It can also be used to treat other eye problems that arise due to diabetes. Patients with these conditions can save more than $1,000 per treatment.
Per prescription
Denosumab for low bone density
Used primarily to treat osteoporosis, denosumab helps reduce the risk of fractures that occur due to low bone density. Most common in adults past the age of 50, it's been estimated that osteoporosis affects over one million Australians7.
While it isn't one of the more expensive listed medications, patients requiring denosumab are still able to save an average of $284.44 per prescription as a result of it being on the PBS list.
Per prescription
Pregabalin for epilepsy
Known to reduce pain for patients with epilepsy, fibromyalgia and other neuropathic conditions. Although pregabalin is the least expensive medication on this list, it was one of the most prescribed treatments back in 2016-17, with over three-and-a-half million scripts subsidised.1
Per prescription
For a comprehensive list of medications covered by the PBS, visit the Australian Government Department of Health.
Have any additions been made to the PBS for this financial year?
In the 2018/19 budget, the Australian Treasury announced that $1.4bn would be used to expand PBS listing8. Among the list of medications added to the PBS were treatments for spinal muscular atrophy, breast cancer and relapsing-remitting multiple sclerosis (MS), along with a medicine to help prevent the contraction of HIV.
These additions could have a profound effect on the ability of people with these conditions to access treatment. For example, the price of breast cancer medications such as ribociclib can cost around $70,000 per year,9 while spinraza – a treatment for spinal muscular atrophy – has been reported to cost around $100,000 per dose.10 Now both of them are on the PBS, the most patients are likely to pay is the maximum prescription price of $39.50 or $6.40 for concession holders.
While the PBS might not subsidise every essential treatment, expansions to the list can help assure that many Australians can afford vital medication that could otherwise be beyond their means.
Sources
Did you find this article interesting or helpful?