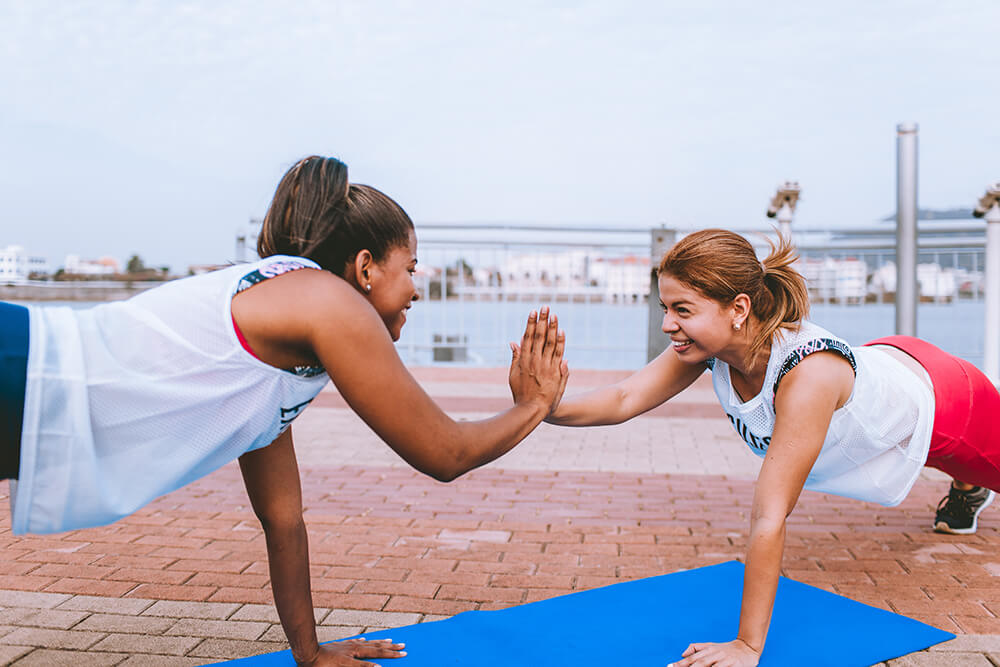 As we embark on yet another year, many of us are already scrambling to try to accomplish our 2019 New Year's resolutions.
Exercise more, eat better and save money are our top three New Year resolutions, according to a YouGov poll.1
But, how do we ensure our New Year fitness and financial goals don't just fall by the wayside, right next to 2018's unfulfilled resolutions?
The real cost of our fitness goals
In a bid to achieve our #fit bods, Aussies spend over $75 a month on health and fitness activities, according to a CommBank survey.2
It's estimated we fritter away more than $1,500 a year on fitness and associated costs 3 while our long-lasting love for activewear is costing us $74 a month on average. 4
While beating the bulge is high on our New Year's resolutions list, research shows almost nine out of 10 (89%) Aussies fail to incorporate their health and fitness expenses into their budget, and nearly one-third (30%) don't think about how much they're actually spending to achieve their fitness goals.5
What we also don't realise is the connection between our physical and financial health. For example, a survey conducted by TD Bank in the US revealed 81% of people found goals were much easier to accomplish when their finances were in order, while seven in 10 respondents stated good financial health had a positive impact on their physical wellbeing. 6
Besides helping you achieve those chiselled abdominals, staying active and healthy can also cut considerable healthcare costs down the line. Regular exercise has been proven to reduce the risk of chronic illness, like cardiovascular disease, type 2 diabetes, obesity, high blood pressure and more.7
Yet, our fitness and financial goals often tend to fizzle out the moment we take the first sip of that celery smoothie.
In fact, over one million gym passes go unused every year and only 36% of Aussies believe they get good value for money from their health and fitness spending, according to CommBank.
So, how can we get physically and financially fit at the same time?
Our top tips to keeping your body and bank account healthy
1. Decide if you really need a gym membership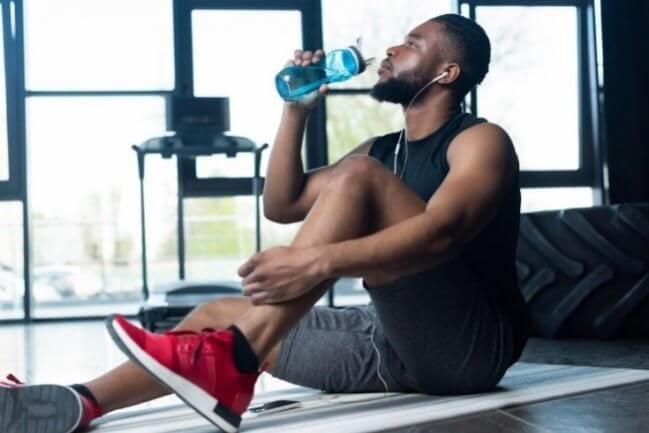 A gym membership is a substantial financial investment over the course of a year, so unless you have time and energy to put into it every week, without excuses, it may not be for you.
Having money deducted from your bank account can keep you accountable, and gyms do provide all the tools necessary to get into shape fast, including state-of-the-art equipment, a support system in other club members and access to personal trainers. The key is to make sure your gym works for you and your budget!
Most health clubs will offer free three-day or weekly passes, especially around the New Year during the sign-up onslaught, so you can always try a few out before you commit to handing over your hard-earned cash.
If you feel compelled to sign up, you can negotiate to have the joining fee waived or get an extra week or two free. It's also crucial to check you're not on a lock-in contract, so that if you decide the gym isn't for you anymore, you can cancel anytime without having to pay a cancellation fee.
Putting aside a budget for a gym membership is easy, as fees are set for the duration of a contract, so there are no surprises. Remember, a gym membership is discretionary spending, so don't compromise your household debts to fuel a lifestyle choice.
It would be wise to check that your gym offers classes (many don't) if you want variety in your fitness routine and to pick a health club close to home, so you'll know your fit bod will only ever be a short drive away.
2. Beat the bulge on a budget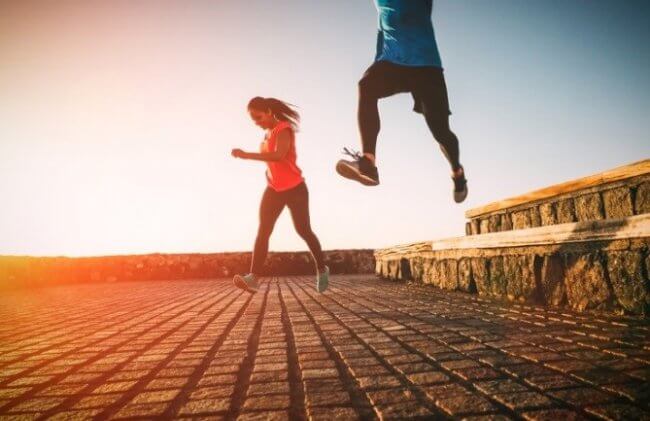 Looking after your health doesn't have to break the bank. In fact, it can be totally free. According to Roy Morgan research, the most favourite activities among Aussies include walking, running, cycling and swimming.8
So, getting that toned bod doesn't have to be gruelling or boring, nor does it necessarily have to cost you a cent.
Here are some examples of free fitness activities:
exercise in an outdoor or rooftop gym
take advantage of green spaces for circuit training and boot camps
suss out free fitness classes on the grass around your neighbourhood
invite your friends together for a workout, or run in the park
do laps in a swimming pool before work
go for a bike ride along the beach
play beach volleyball
jump rope
squeeze in some lunges while you walk the dog.
If you're looking to stay indoors, you can always download a fitness app on your smartphone, or you could watch a video on YouTube and workout from the comfort of your living room. You may have to buy some basic equipment like a yoga mat, medicine ball or some light weights, however, you can pick up a bargain from discount stores or second-hand shops.
Furthermore, try following fitness and health influencers on social media, as they often provide free tips and sneak peeks into their workout routines and meal plans on their channels.
There are endless options to get your heart rate up without putting a dent in your budget, so get cracking on the better you!
3. Set realistic and measurable goals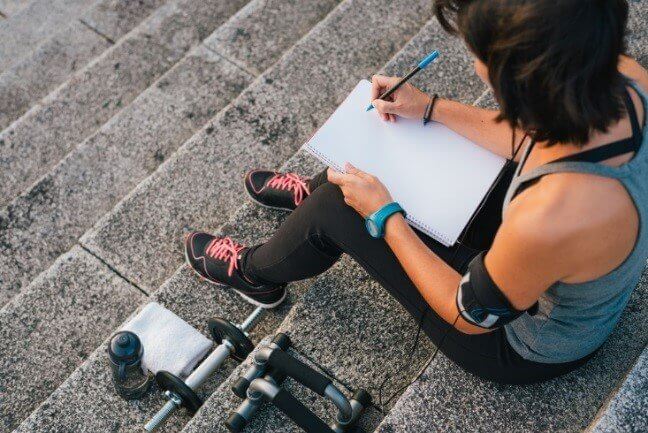 Let's be honest; signing up to a 40-kilometre marathon a month after starting your fitness journey is about as realistic as saving for a house deposit in four weeks. Don't set yourself up for failure from the outset by setting unachievable objectives.
Start by implementing small, achievable and measurable goals. Write down a fitness plan every week (those can be found online) and hold yourself accountable to reaching your goals, whether it be fitting three workouts into your working week or running five kilometres on the weekend.
You shouldn't, however, lose sight of your long-term objectives. Ask yourself, 'What do I ultimately want to achieve this year?'. Perhaps you want to lose 10 kilograms in six months or run a half marathon in the next 12 months. Whatever it is, keep it front of mind and give yourself a deadline, as there's no such thing as 'someday' when it comes to improving your physical and mental health.
It's also a good idea to keep track of your progress by either taking photos, recording your measurements, or by simply sharing your headway with friends and family. Having a visual representation of your progress can help keep you motivated to continue smashing your fitness goals.


4. Review your health insurance
Some private health insurers offer policies with discounts or rebates on gym memberships and fitness classes, usually under extras cover. Depending on your eligibility, some health funds can also pay benefits for fitness equipment or sports medicine services related to injuries, and even cover Pilates and yoga classes, personal training sessions and swimming lessons as part of a personal health management plan recommended by a doctor or health professional.
The New Year is also the perfect time to reassess your private health cover to make sure you're still getting the most out of your health fund, at the best price. You can always compare policies with our free comparison tool to find competitive coverage.
Sources
[1]
YouGov- New Year Survey (2017).
[2]
Commonwealth Bank- Aussies set to spend $4.7billion on New Year's fitness fads (2018).
[3]
Fitness Australia- Profile of the fitness industry in Australia (2016).
[4]
Women's active-wear on a winning streak (2015).
[5]
Cision PR Newswire- Financial and physical well-being go hand-in-hand for a majority of Americans, new survey finds (2015).
[6]
Better Health Channel- Physical activity – it's important (2018).
[7]
Roy Morgan- Aussies are losing their competitive spirit for sport (2017).
Did you find this article interesting or helpful?