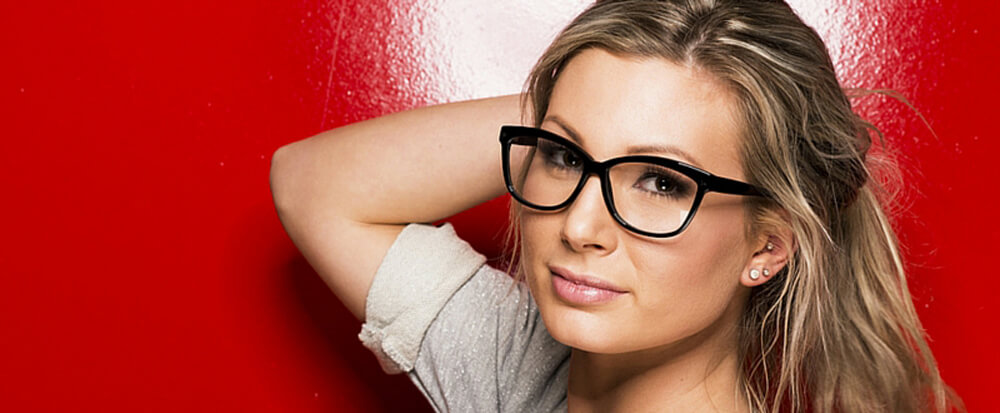 Anyone with a pair of prescription spectacles knows they don't necessarily come cheap. After you've obtained a prescription from an optometrist, you still need to purchase frames, lenses, and you may additionally need lens treatments, tints, polarisation and multifocals. Before you know it, you could have accumulated $500-$700 worth of eyewear expenses.
So, if you're visually challenged and not so enthusiastic about investing that much money, could buying online equal big savings for you?
The Australian specs' market is estimated to be worth $860 million a year, servicing a good proportion of the 12 million Aussies who have chronic vision problems. It's estimated that 100,000 people visit an optometrist every week, and they perform 75% of all eye care. So, it makes sense that as you enter a private optometrist you will be confronted with rows of eyewear for sale. It's estimated that 135,000 pairs of glasses are sold every week in Australia; selling you eyewear after your check-up is big business.
There is a large variation in the cost of glasses, from $100 for a basic prescription to over $700 for a designer pair with multifocal lenses, tints and other additions.  If your eye prescription has been the same for years you may already have a trusted pair, but if your prescription keeps changing you may feel the pinch for new glasses every year or so, but does it have to be this way? Online glasses retailers are undercutting most of the bigger glasses brands on price, so what are the advantages and risks of buying online, and where do you start?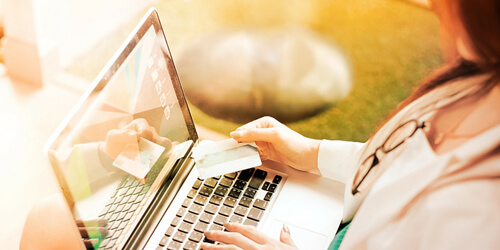 How to buy online
Buying glasses online is a relatively new market, but with glasses being light weight and easy to post, they are a good candidate for online retail. The most technical part is to understand your prescription, and a short Google search will reveal several great articles that will help in that regard. Our two tips are to ensure the PD measurements are clear, and that there is no confusion over the materials required.
It's best to always read the fine print before you confirm a sale, and ensure a refund and return policy is offered. If you're buying online from an Australian company you have the same rights as if you were buying in store as detailed here by the Australian Competition and Consumer Commission. However, if buying online from an overseas retailer you may have more practical difficulties exercising your rights, such as obtaining a refund. Therefore it's a good idea to ensure the retailer has a solid reputation and consistently satisfies customers. Buying Australian can give you some additional security, but there are plenty of worldwide optics retailers who value their reputations such as Zenni Optical, Vision Direct, Clearly Contacts and GlassesOnline.
Choosing a frame can be difficult online as you can't try it on straight away. Some websites offer a virtual way of trying frames, you just have to upload a picture and the glasses image appears on the screen as though you are wearing them. This can be a bit of fun, but it's sometimes difficult to make decisions about the fit and comfort from these images alone.
Another way to choose you frames is to try them in a store and note the serial numbers. This way you can be sure of the sizing that fits your face when ordering online.
Sneaking Duck and Oscar Wylee are amongst the online retailers who will send you frames to try on for free, mitigating the risk of choosing a frame that really doesn't suit your face.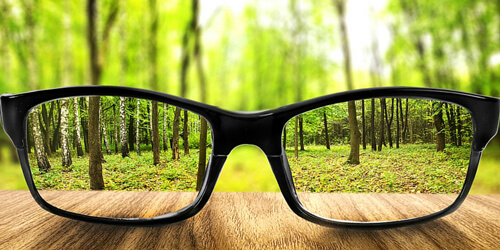 What are the disadvantages of buying online?
There are a few pitfalls of buying online, especially for the inexperienced. If you had your eyes tested a while ago, you risk ordering a pair of glasses that are no longer suited to your eyes. It's easy to get used to how you see every day, and not notice small changes, so it's important to have a script that was issued within the last 24 months – even if your eyesight hasn't noticeably changed in a while. Our eyes can change slowly over time, or comparatively fast, and we're not always aware of how we're tracking.
If your prescription is dated or your eyes tend to change quickly, it's often worth getting a new eye test, even if you have to pay for it. Medicare covers one eye test per year, as will a health insurer if you have a comprehensive policy. If you are not currently insured, compare the market and lock in a provider that suits your needs.
Looking for optical cover? Compare private health insurance options here
Another downfall of buying online can be that it's difficult to check the quality of the glasses against the prescription details you provided. That said, unless you visit a different optometrist for a second opinion, it's unlikely that you would be able to assess a pair yourself.
If you would normally claim a rebate on the cost of glasses, it's good to be aware that most insurers, including Medibank Private and Bupa, don't offer rebates for online purchases.
Buying online can be a less convenient experience than going into a store, as you have to enter the prescription details yourself and ensure everything is correct when ordering – all without touching a pair yourself.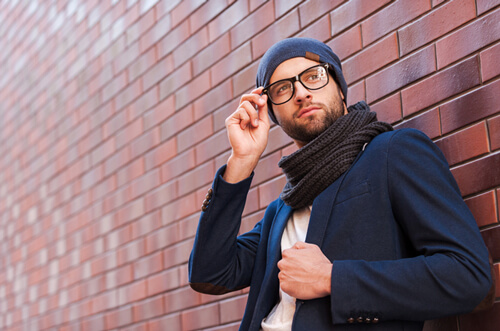 The advantages of buying online
The big benefit to buying glasses online is the price. The retailer doesn't have the overheads associated with running a bricks-and-mortar operation, so there are definitely savings up for grabs – in some cases, you might make an astonishing saving of 90%.
If you normally receive rebates from your health insurer on the cost of glasses, it could be worth carefully considering where the break-even point is on price. For example, if you buy a pair of glasses online at 50% of the price in the store, but you would have bagged a 60% rebate from your insurer purchasing in store, you would actually be paying more by purchasing online.
Should you really buy online?
You can minimise any risks taken in purchasing glasses online by having a current prescription that you understand, by having some knowledge of available materials and coatings, and by selecting a reputable retailer who offers a reasonable return policy.
Did you find this article interesting or helpful?