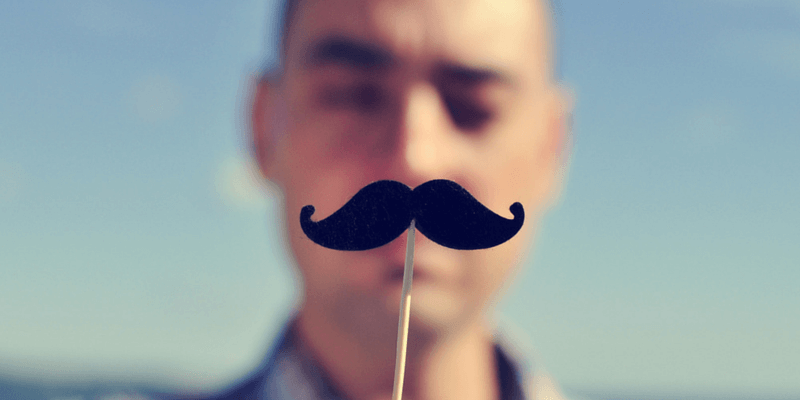 In the last year for which the ABS has figures, over 2,500 Australians lives were ended by their own hand. Three quarters of those suicides were men. The 10th leading cause of death for men in Australia, suicide is often found to be related to mental health, and it's estimated that half of all men in Australia will experience some form of mental health issue in their lifetime. This article looks at the facts and what organisations are doing to help men in Australia and throughout the world.
Around one in eight men will experience depression in their life, so it's certainly common and likely that someone you know is depressed, or has experience with it. Men are less likely than women to seek help for health issues in general, and particularly for mental health problems they encounter in their lives, but some organisations are trying to change that.
At this time of year, clean shaven faces may be beginning to show signs of the current facial hair crop associated with Movember. This is an annual event designed to raise money to benefit men's health initiatives, including mental health services, by encouraging men to grow a Mo for the month of November and collect sponsorship from their friends, family and workmates.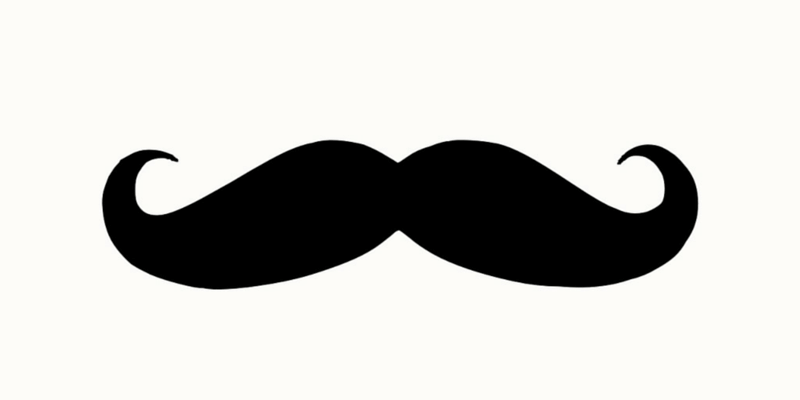 We spoke to the organisers of Movember about what they do, and why they do it.
What is the goal for Movember regarding mental health?
We are working to address the issue of male mental health by working with our partners to deliver projects that are in line with our strategic goals. There are three things we're seeking to achieve: That men and boys are mentally healthy and those who experience mental health problems take action early and live free of stigma and discrimination.
How much of the funds from Movember go to mental health?
This amount and percentage changes every year and across markets, but as an example, in 2014 the Movember Foundation made the biggest non-government investment in mental health in Australia through the Australian Mental Health Initiative. The total amount invested across 8 men's mental health programs was $22.3M.
Is there anything people can do to help people around them who may be struggling with a mental health issue?
We tend not to provide health advice, instead leaving that to the experts in their specific areas of physical and mental health.
Can you outline the services you provide, and what effect this is having on men you deal with?
We don't directly provide any mental health (or any other) services. That said, the moustache is a conversation starter among men and we hope that those conversations take in the big stuff too and ultimately lead to men taking action when it comes to their health.
As Movember mentioned above, they help a range of mental health charities and initiatives across Australia, and globally. Below is a list of the main recipients of funding, and how they are working to make a difference.
The programs helped by Movember
Beginning in Australia in 2006, Movember has since expanded to New Zealand, Canada and the United States. In Australia they contribute over $20 million annually to mental health programs in collaboration with a number of health care partners. Here are some of the projects that Movember funds have contributed to.
NewAccess
An initiative of BeyondBlue, the national organisation devoted to helping people with depression, NewAccess is a new way of getting help for people with so called low-level mental health issues (such mild depression or anxiety) in the early stages of their problems.
What do they do?
It involves teams of specially trained mental health professionals, known as Coaches in the program, advising people about their mental health issues. This includes information on how they can help themselves cope with their condition, and options for treatment should they be required. Doctors can refer patients to NewAccess, but people are also able to refer themselves to these services. Movember contributed over $8 million to get the NewAccess program off the ground.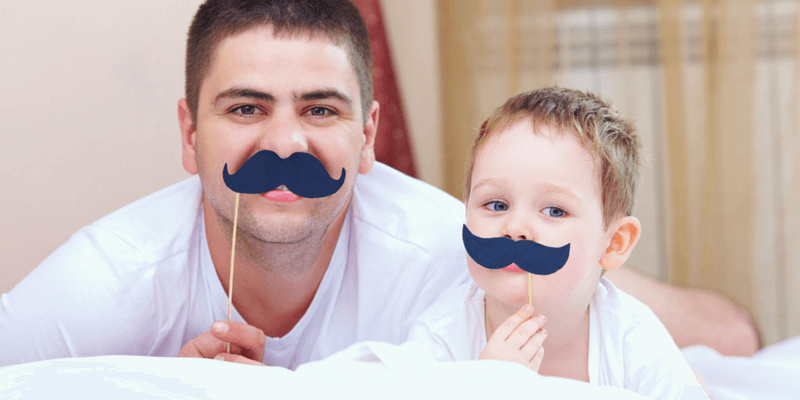 Like Father Like Son
One of the key predictors of mental health issues for any person is a history of such problems in the family. Like Father Like Son is a three year project aimed at trying to identify potential childhood behavioural problems which can lead to violent behaviour and other mental health issues in adolescence and into adulthood.
Related: Mental illness: what is stressing Australians?
What are the ideas behind Like Father Like Son?
The program is based on the idea that good parenting is a major part of preventing generational behavioural problems, and aims to provide male parents with guidance and tools to help ensure their children grow in the most beneficial environment possible. It has a particular focus on preventing violent and aggressive behaviour. It is a collaboration between multiple institutions, including the University of New South Wales, and the New South Wales government. Movember contributed $2.6 million to the project.
Indigenous men's mental health initiative
The mental health of indigenous men in Australia shows the same kind of disconnect as other indigenous health statistics when compared with the rest of the population. The National Drug & Alcohol Research Centre at the University of New South Wales was awarded funding to help try and improve mental health outcomes for indigenous men. The program they are running involves marketing to reduce stigma surrounding mental health and substance dependence issues, training for mental health and substance counsellors and community education components. The programs are running in urban, rural and remote areas with concentrated indigenous populations.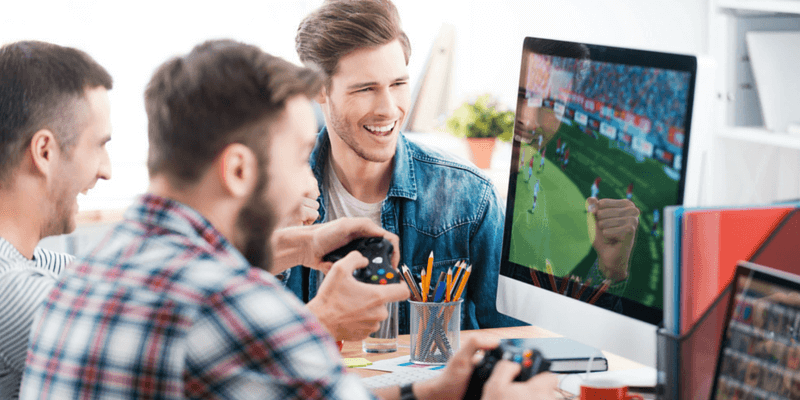 Game Changer
A great deal of media attention has focused on the social effects of young people spending much of their free time in virtual online activities. Contradicting fears that online activities were making young people less social, more recent research has shown that online activities and social connections can be a predominantly positive influence.
What does Game Changer do?
The Game Changer program was an attempt to connect existing online activities such as gaming and social media with real world social activities and connections. In collaboration with the Australian Football League Players association (AFLplayers), the program aimed to connect boys with professional players of sports to find common connection, and encourage them to become active members of their community by finding a balance between virtual and real world activities.
Conversations
Many people have probably heard of the RUOK initiative, which encourages people to contact friends or family who they think may be having problems with depression or anxiety. The Conversations program is a similar idea, which highlights the importance of having conversations with people that go a little deeper than just checking if they are okay. The program is another collaboration with beyondblue funded by Movember, and aims to educate people in various strategies to initiate Conversations, and how to ask the right questions and listen closely to the answers. It also provides the tools people need to help their friends, family and workmates get help if they need it.
Overseas
Since expanding internationally, Movember has helped raise funds in a number of countries and funded programs related to men's mental health as well.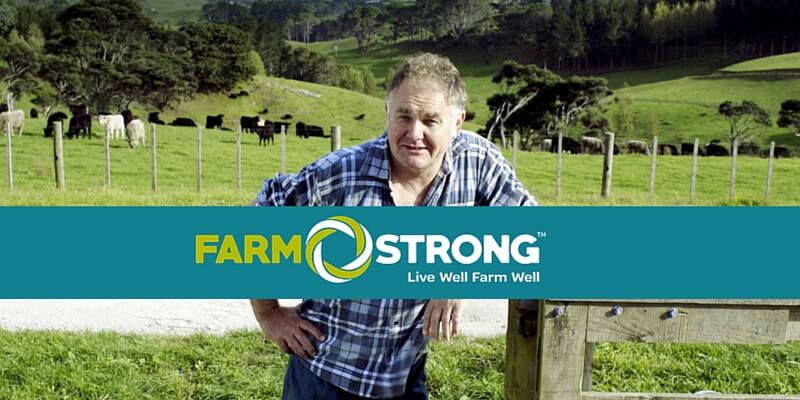 Farmstrong (NZ)
Nothing seems quite as strong and reliable as a farmer, yet agricultural work can be lonely business, with depression and anxiety being common among isolated men of the land. The Farmstrong program is trying to enable farmers to look after themselves and their mental health by showing that it's okay to ask for help, and especially where to get it.
Man/Art/Action tribute pole (CAN)
Military veterans are among the most susceptible to ongoing mental health problems, sometimes for years after their service has ended and often for the rest of their lives. The Man/Art/Action tribute pole was an initiative for returned servicemen in Canada to work on a project that helped them deal with some of their emotional problems and mental health issues associated with active military service. It was a hand carved tribute to fallen service personnel form the Afghanistan conflict which brought veterans together to work and talk their way through their shared experiences. The pole was just one component of the Man/Art/Action initiative funded by Movember in Canada.
Looking to insure you health? Compare our comprehensive range of private health insurance providers here
Summary
While suicide rates have been falling generally since the mid-1990s, mental health issues are still spoken about in hushed voices in much of the community. Through organisations like Movember, the stigma associated with depression and anxiety is gradually lifting, and the conversations that may begin with a light hearted conversation about a silly moustache may encourage some men to seek help before their problems seem insurmountable. The funding provided by Movember donations is helping to understand the causes of depression and mental health issues in men and identify ways to directly help those affected by these issues.
If you would like to know more about donating to Movember or becoming involved in the organisation, find further information at their web page here. While you're there, you can pick up some tips about how to help people directly, whether friends, family, workmates or team mates. The first step is having a conversation, not even about their health or wellbeing, but just starting to talk.
What better conversation than having a brand new moustache to laugh about?
Did you find this article interesting or helpful?