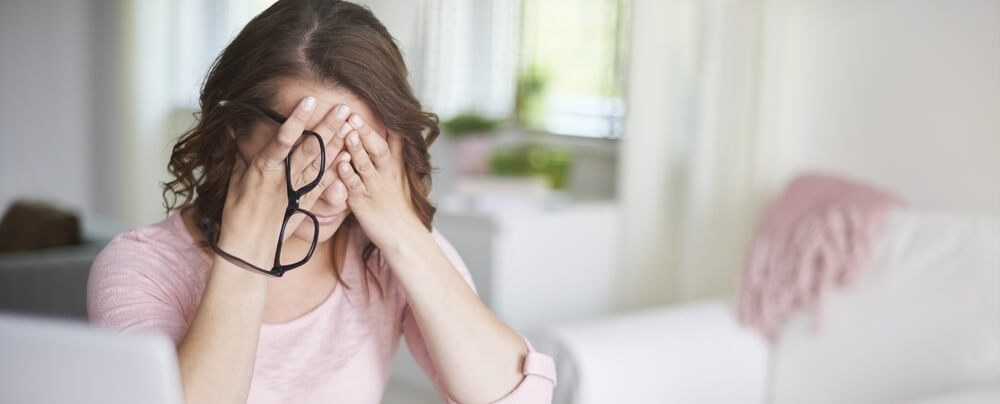 Families will soon have to pay an average of $160[1] more a year for health cover after premiums rise on April 1. Yet new research indicates Australians don't fully understand what they are paying for, with 71 per cent feeling overwhelmed by all the information available, and 50 per cent finding their policy unclear.
The findings come from a survey of an independent, nationally representative panel of 1000 Australian adults with private health insurance commissioned by leading financial comparison service comparethemarket.com.au[2] to gauge the level of understanding that policy holders have with their health cover.
When given a list of common health insurance terms, respondents were asked to indicate which ones they felt were confusing. Fifty nine percent of respondents said the medical procedures and treatments covered in their policies, 51 per cent said the amount they could actually claim back and 47 per cent said understanding their co-payment and excess levels when claiming left them perplexed.
How to prepare for out-of-pocket expenses (Informed Financial Consent) confused 28 per cent, while 26 per cent needed further explanation to help them understand how waiting periods worked.
Only 21 per cent of respondents thought all information available when purchasing or switching health insurance was clear and easy to understand.
Household savings expert at comparethemarket.com.au, Abigail Koch, said: "Not knowing what you're covered for, or how much you'll be out of pocket after a medical procedure can leave you in a very vulnerable position when you go to claim.
"With the complexity of health policies and lack of information provided by insurers a key concern highlighted in the recent Senate report into the value and affordability of private health insurance[3], we welcome the Federal Government's reforms to simplify policies with gold/silver/bronze categories and standardise definitions for treatments to make it clearer for consumers to understand what is covered under their policy.
"It's imperative for Australians to contact their health fund or use comparison websites such as comparethemarket.com.au to find out important information relating to their policy. We encourage Australians to ask as many questions as possible to fully understand what is and isn't covered by their health policy as you don't want to be caught out when it's too late," Ms Koch explains.
7 confusing private health insurance terms and clauses explained
Comparethemarket.com.au identifies and clarifies some of the most confusing health cover terms:
Gap cover
A gap is the amount you pay for medical charges above the scheduled fee on your hospital cover, beyond what you get back from Medicare and your health insurer. Some insurers have gap cover agreements to help cover any additional costs. Be aware some medical services such as x-rays and blood tests carried out by pathologists and radiologists may not be covered by your health insurance policy.
Top and Basic Level policies
Top level private hospital cover looks after all medically necessary services where Medicare pays a benefit. This means that top level hospital will cover a range of procedures that may not be covered in lower levels of cover such as birth related services and hip & knee joint replacements. Basic level hospital cover provides a limited level of cover usually for essential medical services and may include services such as emergency ambulance, removal of tonsils and chemotherapy.
Pre-existing conditions
This refers to a medical condition which a medical professional believes has shown signs or symptoms of within six months before you became insured (even if you were not aware of the condition). While you do not have to pay more for health insurance because of any pre-existing conditions, your health fund will impose a 12 month waiting period on benefits for hospital treatment relating to your condition.
Compensation claims
If you sustain an injury or illness due to negligence of a third party, you may be entitled to compensation or benefits. However, depending on your situation, your insurer may not cover your medical expenses and you will need to claim compensation instead from the third party. Claiming from the correct person can sometimes mean a higher compensation payout so read through your Product Disclosure Statement before putting in a claim through your insurer.
Cover suspension
Many policies enable you to put your cover on hold. This can be from two months or up to two years under certain circumstances, such as financial hardship or overseas travel for a prolonged period (usually longer than two months). Premiums aren't payable during this period of time however, claims will not be paid for treatments within the suspension period either.  Keep in mind there are no contracts in private health insurance, meaning you are also free to switch funds or change policies at any time, although be aware that waiting periods may need to be reserved if there is a gap in coverage.
Restricted benefits
Some private health insurance policies enable you to pay a lower premium for your private health insurance while agreeing to be covered for fewer benefits. If a service is restricted on your policy, you may be covered for surgery or services as a private patient in a public hospital but not covered if you are treated in a private hospital.
Overseas medical costs
Most private health insurance policies don't cover the cost of medical devices or services overseas (which are generally covered under travel insurance). It's advisable to read up your travel insurance policy before embarking on a trip to make sure you are covered for any overseas medical procedures or treatments.
About comparethemarket.com.au
Comparethemarket.com.au is an online comparison service that takes the hard work out of shopping around. We help Australians to quickly and easily compare and buy products from a wide range of providers. Our easy-to-use comparison tool enables consumers to find a product that best suits their needs and their back pocket. We're also in the business of comparing personal finance products, utilities and can help find the lowest fuel prices in your area. Whether it's car, health or home & contents insurance, we provide a completely free service, that empowers Australians to make buying decisions with greater trust, knowledge and savings. We've got your back, simples.
[1] Research commissioned by comparethemarket.com.au and conducted by IPSOS Mori in January 2018 found the average family combined hospital and extras policy will increase by $160 from April 1, 2018.
[2] Survey conducted by Pureprofile
[3] Senate Community Affairs Committee Secretariat, 'Value and affordability of private health insurance and out-of-pocket medical costs', 2017: https://www.aph.gov.au/Parliamentary_Business/Committees/Senate/Community_Affairs/Privatehealthinsurance/Report
Did you find this article interesting or helpful?