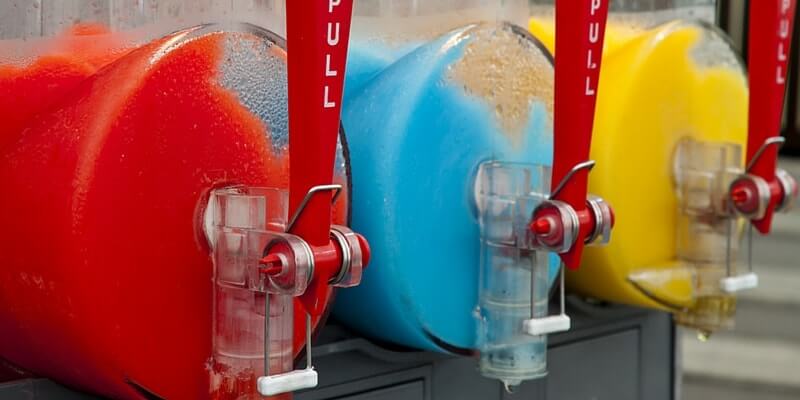 Nothing seems quite suited to the Australian heat like a frozen beverage, but the trend is not towards milder cordials and mineral waters, but to the reconstituted syrups that flavour our soft drinks: Fanta, Lift and Cola in particular. Frozen soft drinks are on the rise in Australia, and our nation's young are being targeted in particular.
What are we really drinking?
Our gold-standard example is the famous convenience store Slurpee, with the DIY machine supporting multiple flavour options. Kids in particular take great delight in pressing each button, creating a rainbow drink to combat the Aussie heat. According to this US newspaper, this frozen treat contains little more than sugared water and a burst of gas to supply the normal fizz we expect of our soft drinks. Slurpee, for example, use the following ingredients in their famous Cola flavoured drink:
Carbonated water
Sugar
Food Acids (338)
Flavour
Colour (150d)
Related: Sugar, obesity and kids
Let's look at the hard numbers
In a small cup of 350mL, this might be suitable as an occasional treat, accounting for around 102 calories and 26.3 grams of sugar. But a large cup, at 650mL, is 189 calories, 48.8 grams of sugar. The granddaddy of them all, the mega cup (1.18L), will knock your socks off at 342 calories and 88.5 grams of sugar. For other Slurpee cup sizes, will give you a precise rundown.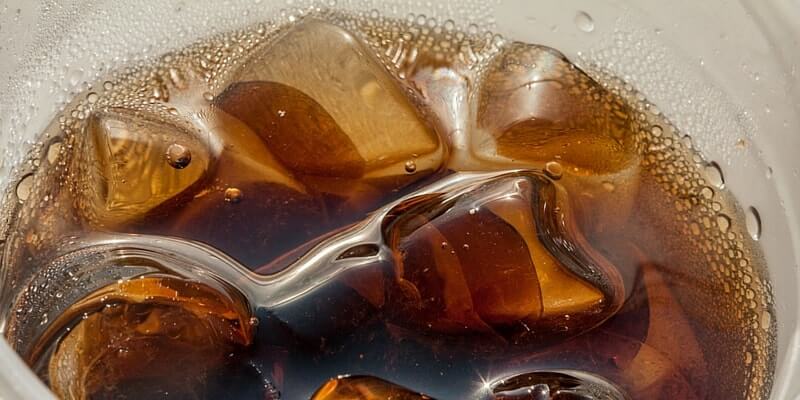 Frozen or just cold – what's the difference?
You'd think it's just the temperature, but you'd be wrong. Because the sugar content and the freezing temperature is a delicate balance, the coveted frozen drink requires MORE sugar than a standard soft drink. And even though your body will treat the sugar from a frozen drink in the same way it will treat the sugar from a giant juice, you are missing out on all of that healthy fibre and the vitamins and nutrients it will deliver to you or the growing bodies of your kids. Let's do a quick comparison:
Cola can versus Frozen Coke
10.6g sugar per 100mL vs 13.5g per 100mL
Raspberry Fanta can versus Frozen Raspberry Fanta
11.9g per 100mL vs 12.9g per 100mL
Lemon Fanta can versus Frozen Lemon Fanta
11.0g per 100mL vs 13.3g per 100mL
Lift can versus Frozen Lift
11.0g per 100mL vs 13.1g per 100mL
Source: Data taken from https://mcdonalds.com.au/menu/drinks, March 2016
From the numbers above its clear to see that frozen cola takes the sugar crown, which is probably more concerning considering that cola is the most popular soft drink flavour. Roy Morgan reports that our current choices, in order of popularity, are:
Coca-Cola
Coca Cola Zero
Pepsi Max
Diet Coke
Schweppes Lemonade
There are a number of low-joule options that are storming the market and keeping their sugary cousins on their toes, though in the frozen stakes there may not always be a low calorie option.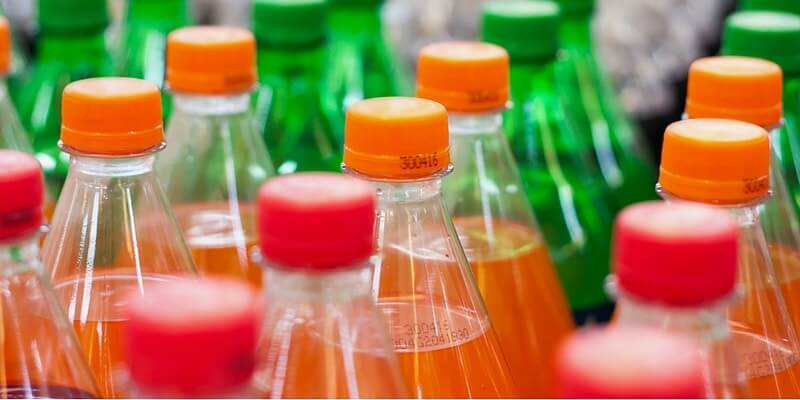 Teenagers are sugar targets
The Australian Bureau of Statistics surveyed Australians on sugar-sweetened beverage consumption in 2012, and found that a staggering 61% of 14-18 year olds had consumed a sweetened beverage just the previous day, with males more likely to have done so (67% of males and 55% of females). While the market share of most sugary beverages has ever-so-slightly shrunk in recent times, surveys show the frozen drink has bucked the trend by increasing its consumers from 2.2% of the population each week to 3.3%.
Could it be that teenagers, having their first taste of financial freedom and a bit of unsupervised time are indulging all of the childhood fantasies? Is the lure of the machine in the convenience store (or the school cafeteria) just too great to pass by?
Get a sweet deal on your private health insurance. Compare providers here
Not just a message for the kids
Big kids are also seeking out the regular sugar hit, with the same ABS report telling us that 31% of adult included in the survey consumed a sugar-sweetened drink on the previous day. Also, when it comes to frozen drinks, our same Roy Morgan survey shows that nearly three-quarters of the customers are under the age of 35, making this something of a generational habit. What we don't know is habits over time – will those sugar-mad teenagers retain their sweet habits into adulthood, or is it just a phase?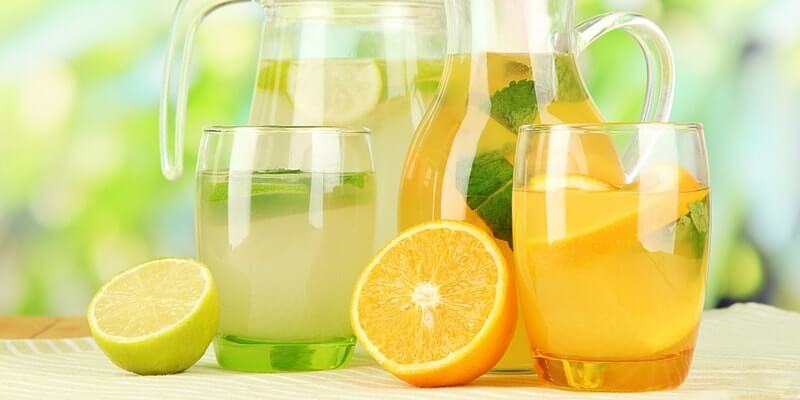 Diets high in added sugar equal poorer health
Academics accept that the rise of the sugary beverage increases the risk of diabetes, heart disease, obesity and gout, not to mention the effect on lifestyle quality associated with these conditions. Teaching good habits to young kids, and practicing them yourself, might be a good way to break the cycle. That doesn't mean missing out on taste. Most sweetened beverages have a low-joule option available (always check the label to be sure), but you could move away from these drinks all together by serving the following:
Coconut water
Soda with a twist of lime and a splash of fruit juice
Low-joule cordial frozen in Popsicle kits
Your favourite fruit with soda and ice, blended or shaken in a cocktail shaker
A whole fruit and yoghurt smoothie
Getting creative with your drinks can save you from health issues, further sweets cravings, and actually quench your thirst while providing you with nutrients. Even a quick google search can be a good source of inspiration.
Did you find this article interesting or helpful?