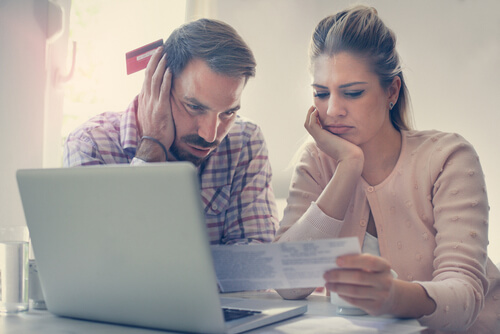 With 34 private health insurers having increased premiums since 1 April[1], some by as high as 7 or 8 per cent, new research reveals the burden of health insurance on Aussie household bills.
Private health insurance is the most expensive household cost for 1 in 4 (27%) Aussies (after mortgage or rent), and nearly 3 in 4 households (71%) say it is in their top three most expensive bills, according to new research by leading health insurance comparison service comparethemarket.com.au. Almost all respondents (91%) said that private health insurance was in the top five of their most expensive household costs.
The results come from a survey of an independent nationally representative panel of 1000 Australian adults who have health insurance, commissioned by comparethemarket.com.au and conducted by an independent research agency.[2]
Respondents were asked to rank their household bills in order of expense. Three in four (72%) Aussies chose private health insurance as more expensive than their energy bill (electricity and/or gas), and 86 per cent chose their private health cover as a higher cost than their car insurance.
The research also shows older Australians are being hit hardest by health insurance costs. Nearly half (44%) of the over-65s admitted private health insurance is their most expensive household bill. This drops down to a quarter (24%) among the 18 to 34 year olds. However, private health insurance is more expensive than electricity and gas for 66 per cent of 18-24s, and more expensive than car insurance for 74 per cent of this age group.
Surprisingly, Tasmanians and South Australians struggle the most with the costs of private health insurance as it takes the biggest cut of their household budget. 42 per cent indicated it was their most expensive bill, after mortgage or rent. This compares with 36 per cent of Queenslanders, and 33 per cent of Canberra residents.
Comparethemarket.com.au spokesperson Abigail Koch said: "Our survey reveals that household budgets are already feeling the weight of private health insurance, let alone this year's increases. With some insurers increasing their premiums well above the 4.84 per cent average increase, households might feel the pressure to cut back on other essential costs, or drop health insurance altogether.
"If Australians do cut back or drop their cover, they need to be prepared to pay more or possibly face longer waiting times if they fall sick or get injured. Depending on the type of cover they take out, private health insurance can cover treatment as a private patient in hospital or help with treatments outside the hospital.
"In the lead up to 30 June, those who have recently turned 31 and don't want to get stung with the Lifetime Health Cover loading are encouraged to look around for health cover to make sure it's affordable and tailored to their needs. Higher income earners without private health insurance might also want to shop around for cover or risk paying the Medicare Levy Surcharge," she said.
About comparethemarket.com.au
Comparethemarket.com.au is an online comparison service that takes the hard work out of shopping around. We help Australians to quickly and easily compare and buy products from a wide range of providers. Our easy-to-use comparison tool enables consumers to find a product that best suits their needs and their back pocket. We're also in the business of comparing personal finance products, utilities and can help find the lowest fuel prices in your area. Whether it's car, health or home & contents insurance, we provide a completely free service, that empowers Australians to make buying decisions with greater trust, knowledge and savings. We've got your back, simples.
[1] Individual private health insurer average premium increases – 2010 to 2017: http://www.health.gov.au/
[2] Pureprofile 2017: Of the 1000 respondents, 600 said that they were part of a family with one or more children.
Did you find this article interesting or helpful?