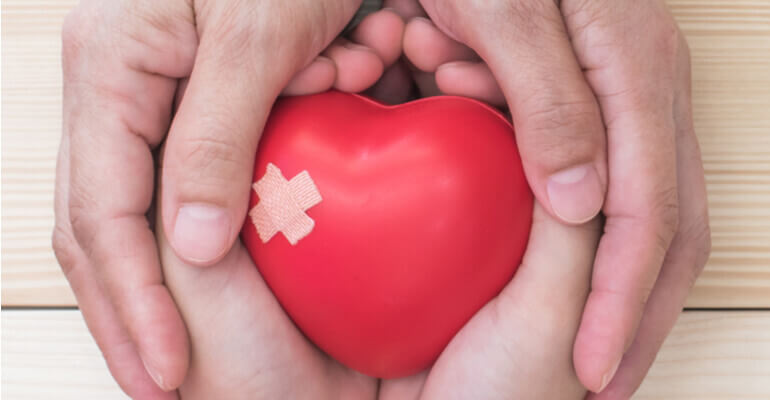 5th February
Policyholders will face a range of changes and price increases to their health insurance cover beginning in April, with premiums rising, the rebate falling and a number of the government reforms coming into effect.
With so many changes around the corner, leading health insurance comparison service comparethemarket.com.au commissioned an independent survey of a nationally representative panel of 1,087 private health insurance holders to gauge how Australians currently view their private health cover – whether it's a necessity, a luxury item or something that is fast becoming inessential.
Interestingly, only half (47 per cent) of respondents rated their private health insurance as a necessity, providing them with peace of mind that they will receive the best medical care should they or a family member fall ill. Only 8 per cent deemed health insurance inessential, however a third (34 per cent) of respondents thought their policy was less valuable now compared to five years ago.
Jennifer Williams, health spokesperson for comparethemarket.com.au says: "In the year to March 2018, more than 250,000 people decided not to renew their health cover[1] – these latest price pressure points could cause this trend to increase, meaning more Australians will have to rely on an already-stretched public health system."
"With health insurance premiums increasing by an average 3.25 per cent on 1 April, family policyholders will need to fork out an extra $131.30[2] a year for the same level of cover. Also, with the once 30 per cent government rebate predicted to fall below 25 per cent come April 1, this is a double blow for millions of Australians who rely on the rebate to subsidise the cost of their health cover."
The survey showed that 38 per cent of policyholders deemed health insurance a luxury that many people simply can't afford. Surprisingly, more than a quarter (27 per cent) said that they won't encourage their kids to take out a private health insurance policy when they were older.
The resounding issue with private cover came down to the price tag – if consumers could change one thing about their policy, almost half (42 per cent) said it would be cheaper premiums. One fifth (17 per cent) said lower out-of-pocket costs, and a further 10 per cent said greater coverage for health services, i.e. fewer exclusions and restrictions.
"We recommend Australians use the upcoming changes as a reason to work out whether they're still on the best value policy for their needs and budget. Conduct a health insurance check-up, and shop around to make sure you are getting the most out of your health insurer."
About comparethemarket.com.au
Comparethemarket.com.au is an online comparison service that takes the hard work out of shopping around. We help Australians to quickly and easily compare and buy products from a wide range of providers. Our easy-to-use comparison tool enables consumers to find a product that best suits their needs and their back pocket. We're also in the business of comparing personal finance products, utilities and can help find the lowest fuel prices in your area. Whether it's car, health or home & contents insurance, we provide a completely free service, that empowers Australians to make buying decisions with greater trust, knowledge and savings. We've got your back, simples.
[1] Roy Morgan research, May 2018: Over 250,000 didn't renew private health insurance: http://www.roymorgan.com/findings/7590-over-250000-didnt-renew-private-health-insurance-201805132331
[2] Based on the average cost of a combined (hospital & extras) family policy ($4,040), as reported by independent market research firm, Ipsos. Research commissioned by comparethemarket.com.au and conducted by Ipsos Mori in January 2018.
Did you find this article interesting or helpful?