Could your favourite foods be disappearing in the near future? There's no denying that global warming, deforestation and pests are consistently affecting our environment; but what impact is this having on our everyday treats?
It's the unfortunate truth that our favourite foods and meals could become extinct by 2080. This doesn't include exotic seafood dishes or rare fruits, but rather foods we munch on every day of the week. The top five foods that are predicted to go extinct over the next 60 years are…
Coffee
The Climate Institute of Australia's new report explained that in 2050, half of the world's area deemed suitable for growing coffee will be lost if climate change continues. By 2080, the report estimates that coffee will be extinct. Due to rising temperatures and an influx on fungi and pests affecting the plants, growing coffee beans has become significantly more difficult.
[click_to_tweet tweet=""If anything is going to bring us all together to sort ourselves and the world out, it very well may be our addiction to caffeine!""]
"Climate change is affecting the coffee industry in a broad and very real way. Forget about 2050, we are seeing massive changes to the coffee growing conditions as a result of the climate changing already," says Marcus Allison, owner of Brisbane coffee shop Bunker Coffee.
"If anything is going to bring us all together to sort ourselves and the world out, it very well may be our addiction to caffeine!"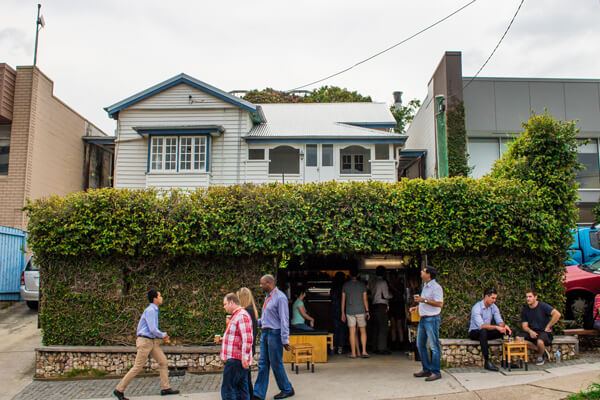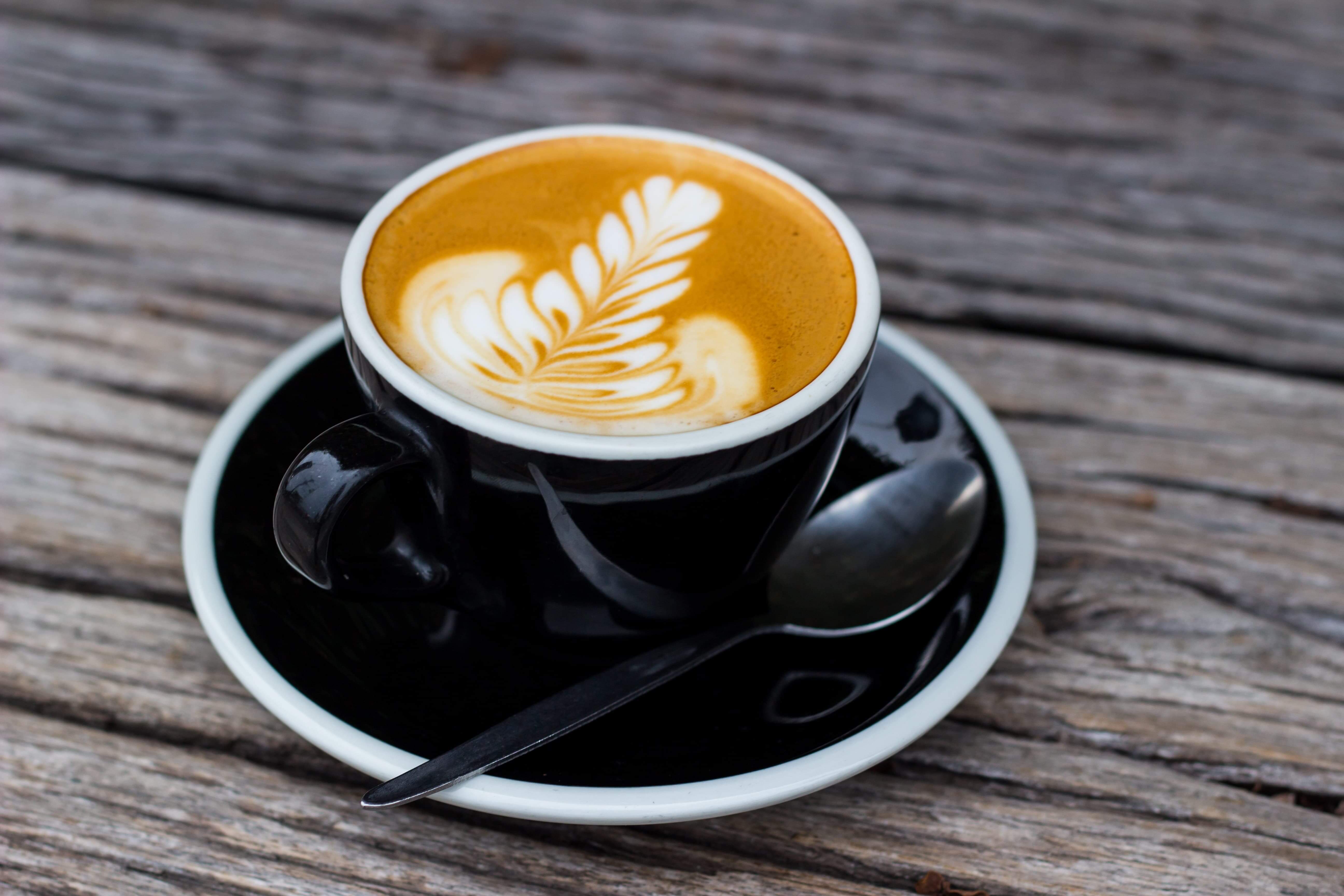 Chocolate
In terms of our sweet tooth, 2013 saw the world's population eat 70,000 metric tonnes more of chocolate that what was even produced last year according to Bloomberg News. And these numbers are only rising! Due to rising temperatures, falling water supplies and the constant change in weather patterns, it's been difficult to produce large amounts of cocoa. In 16 years, we could be saying goodbye to chocolate and our cocoa trees.
"Cacao is grown in a narrow band 20 degrees north and 20 degrees south of the equator. This is the only region it can be grown. It is a relatively small area when in comparison to the rest of the world," explains Tad Lombardo, Owner and Head Chocolatier at Cioccolato Lombardo.
"From that point of view, cacao is at risk and climate change will continue to have an effect on the delicate crops. Cacao is also highly susceptible to disease."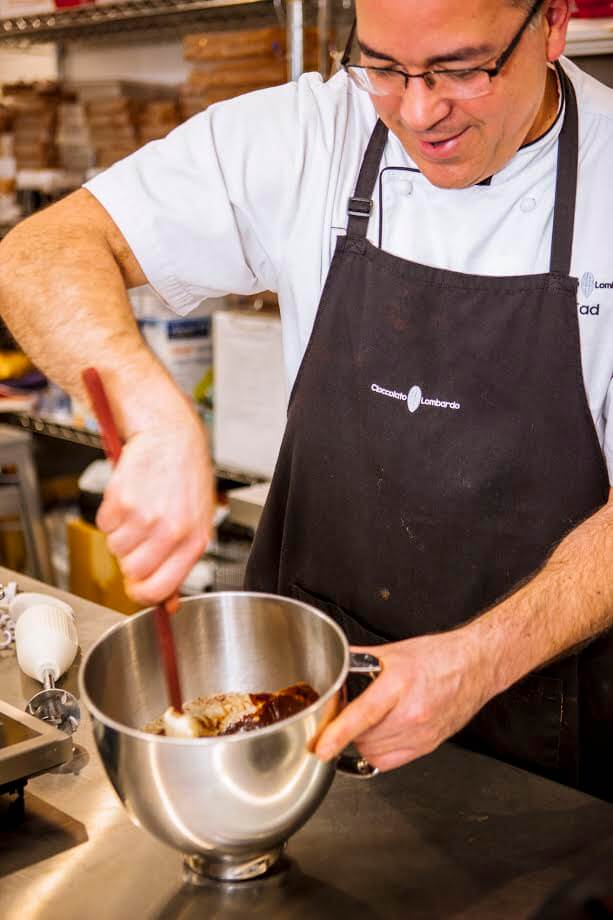 Wine
Climate is a crucial factor for ripening fruit to its best quality, ready for it to be turned into wine. Premium wine regions are under threat from the hotter and harsher weather conditions. Areas such as Bordeaux, Tuscany and Napa Valley have been affected, with the quality of fruit declining rapidly.   Last year at Paris's climate change conference, a number of countries signed up to a pledge keeping temperature rises below 2°C. Anything that was above this meant a serious decline in grape yields and consequently, wine production.
Bananas
Bananas may also not exist in 10 years time and this is due to a disease threatening the world's banana supply. The Science Explorer's latest report on why bananas could be extinct in the near future explains that a disease compound known as the Sigatoka complex is hindering banana production.
Honey
For years, it's been observed that the bee population has been slowly declining. Global Research examined the impacts this had on honey production in particular and how much harder it would be for consumers to buy their sweet treat. The consequences of a dying honey bee population outlined in Global Research's report means a substantial impact to the food chain. No other single animal species has played a more significant role to produce vegetables and fruit.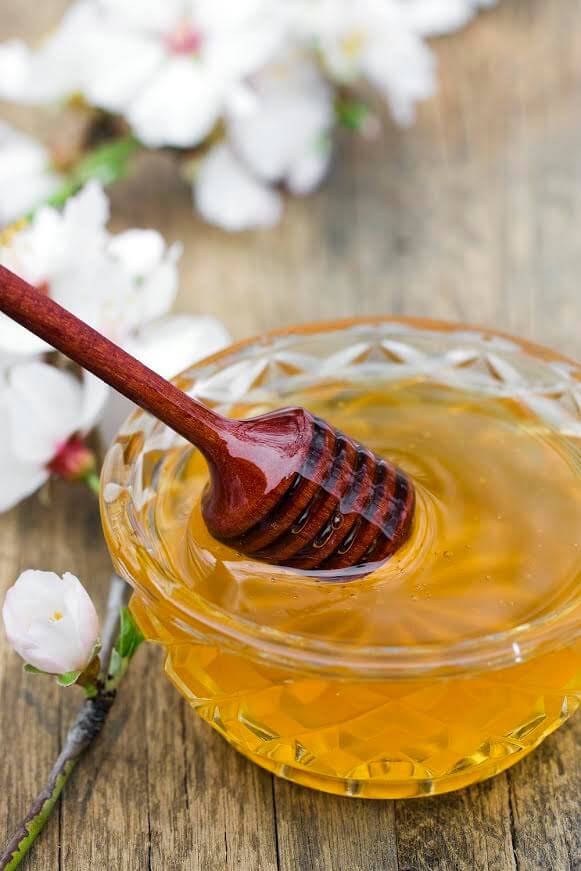 "We're absolutely passionate about ensuring the future of Australian beekeepers who provide the pollination service for two-thirds of Australia's agricultural produce; our fresh fruits, vegetables, nuts and seeds," says Jodie Goldsworthy, Director and 4th Generation Beekeeper, Beechworth Honey.
"So as you can imagine, without honeybees to pollinate these crops, our supermarket shelves and dinner plates would look a lot different."
Where to visit before your favourite foods go extinct
It's not too late to wine and dine on your favourite dishes before time runs out. There are a variety of cafes and restaurants in Australia that sell a mean cup of coffee or some sickly sweet honey products, but where can you go to get the very best of these foods? We've picked the top places in Australia where you can indulge in coffee, chocolate, honey, prosecco and bananas all day long. From Brisbane to Victoria to Adelaide, travelling around Australia has never been so delicious!
 The cafes with the best caffeine hits
Bunker Coffee, Brisbane: Marcus Allison is the owner of the renowned Brisbane coffee shop Bunker Coffee, which has been operating for over 8 years and creates some of the best cups of coffee in Brisbane. "We are known as a "multi-roaster" cafe. We rotate and filter roasted coffee from our other favourite roasters including Small Batch, Mecca, Seven Seeds, Parallel, Grace and Taylor and Supreme."
E for Ethel, North Adelaide: If you're looking for another one of Australia's famous coffee cafes then E for Ethel has you covered. Winning numerous awards and being named the cafe with the second best coffee in Australia, E for Ethel has a pretty large fan base. It's definitely worth a try before their coffee beans run out. "Folks flock from all over the state to try our coffees! We have customers who drive an hour each way to us each weekend for our coffee hits," says Amanda Matulick, Co-Owner and Operator of E for Ethel.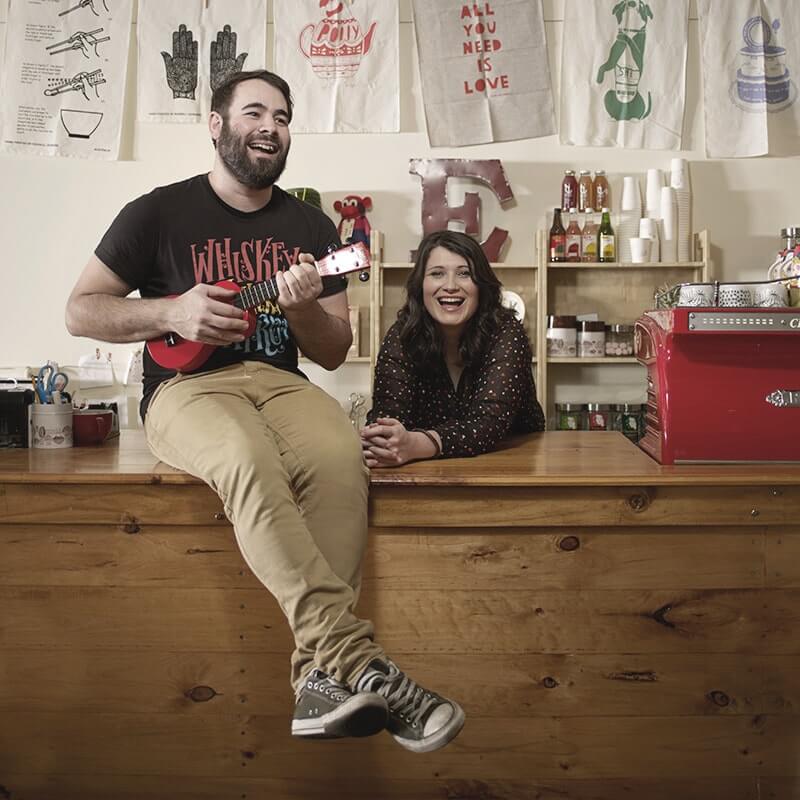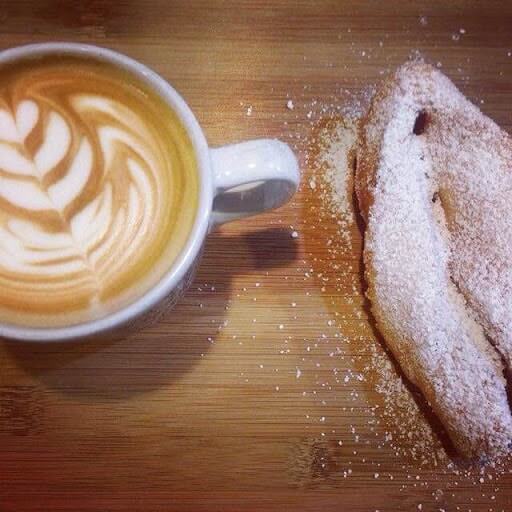 Top destinations for chocolate treats
Cioccolato Lombardo, Victoria: Tad Lombardo, Owner and Head Chocolatier at Cioccolato Lombardo started his tasty business seven years ago and has never looked back. The demands for his chocolate creations have been increasing every year. "All our products are handmade at our kitchen. We sell a variety of individual chocolates, chocolate bars, covertures (milk, dark, white) cakes, brownies, and baked pastry goods."
Noosa Chocolate Factory, Queensland: In 2009, Noosa Chocolate Factory began hand crafting their very first chocolates. Some of the delicious creations on display include Kingaroy cocoa dusted peanuts, semi dried chocolate coated cranberries, chocolate coated Queensland ginger and orange pectin jelly slabs.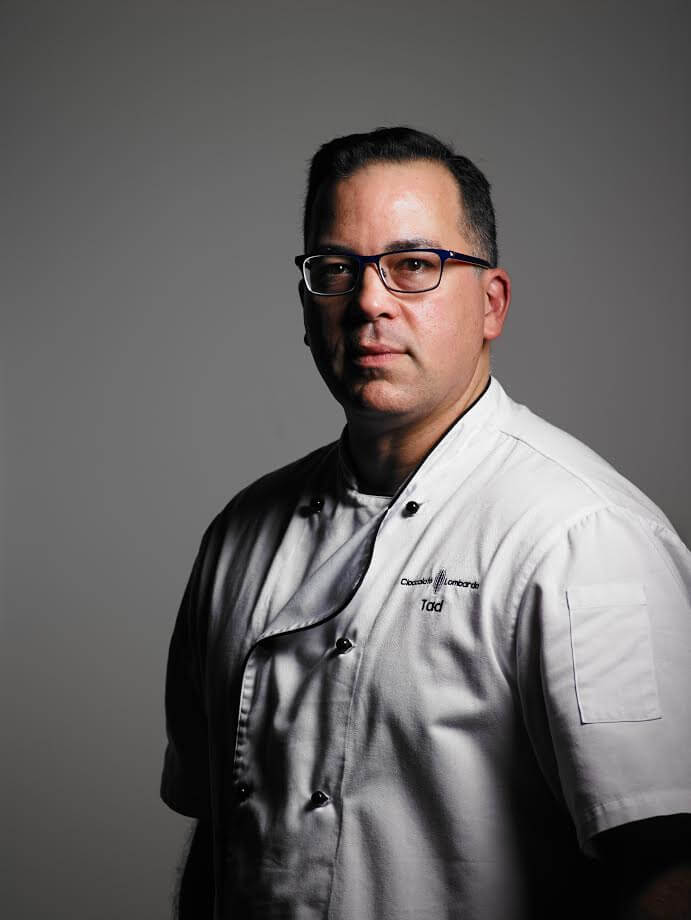 Wine enthusiasts, this is the place to be!
Feathertop Winery, Victoria: Zoe Cooper, Direct Sales and Marketing Manager of Feathertop Winery explains that their prosecco has been grown on the property for the last five years and is just one of the 22 varieties on the property. "Feathertop winery was established in 1989 by Kel Boynton and today is still family owned by Kel and his wife Janelle. In Kel's own words – my love affair with Prosecco was triggered some fifteen years ago by an afternoon in Treviso with two great Italian men who shared the love," Zoe explains.
Pizzini Wines, Victoria: The family-owned Pizzini Wines is located in the wine region of King Valley, North East Victoria. The winery specialises in the production of Italian wines including Pinot Grigio, Arneis, Prosecco, Sangiovese and Nebbiolo. If you feel like some food to accompany your drink, the cooking school also has you covered!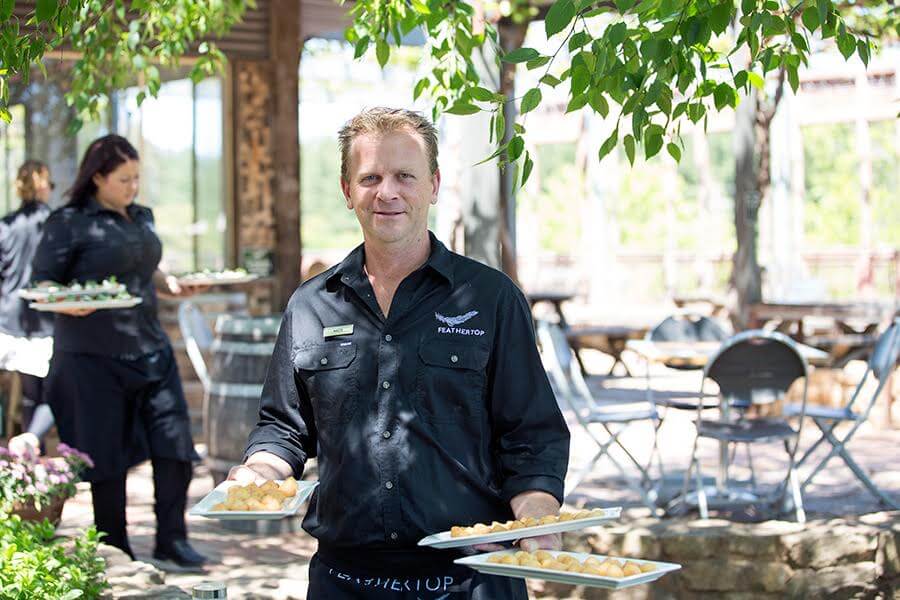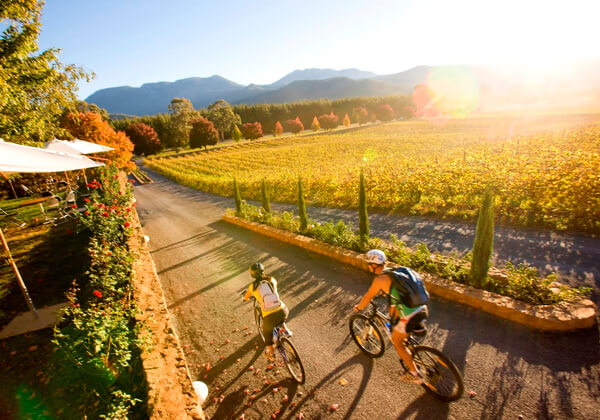 Banana dishes to make you go wild
Chester Street Bakery, Brisbane: For cakes that will send you straight to dessert heaven, Chester Street Bar and Bakery has banana lovers covered! Choose from a range of cakes and baked goods including the banana, cinnamon and caramel cake with cinnamon cream cheese and malted milk crumbs. Or perhaps something with more bananas? How about the banana split ice cream cake with brownie, vanilla and cookies ice cream – take your pick.
Chocolatree, North Adelaide: Chocolatree was created in 2010 and has become one of the most popular destinations for desserts in Adelaide. They not only have a huge range of warm and cold desserts, macaroons and handmade chocolates, but their banana range is out of this world. Some of the banana treats on the menu include berry pistachio banana bread, banana chocolate waffles and banana hazelnut crepes.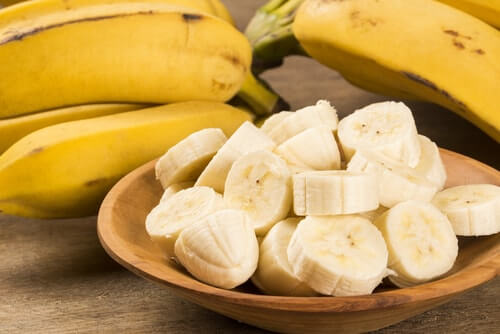 Hot spots for heavenly honey
Beechworth Honey, Victoria: Beechworth Honey is one of Australia's iconic brands because of its heritage, family history and integral role in the beekeeping industry. Honey is sourced from home hives as well as from apiarists around the country, making Beechworth Honey 100% Australian. "Every year we undertake a number of activities as part of our Bee Cause, which help to save Australia's honeybees and educate people about what they can do to help support our Australian beekeeping and fresh food industries," says Jodie Goldsworthy, Director and 4th Generation Beekeeper, Beechworth Honey.
The House of Honey, Perth: Showcasing all things honey, the House of Honey specialises in a variety of products ranging from royal jelly to beeswax candles to beauty products. Watch the bees up close with their live bee display and learn all about the flavour and the availability of honey in Australia.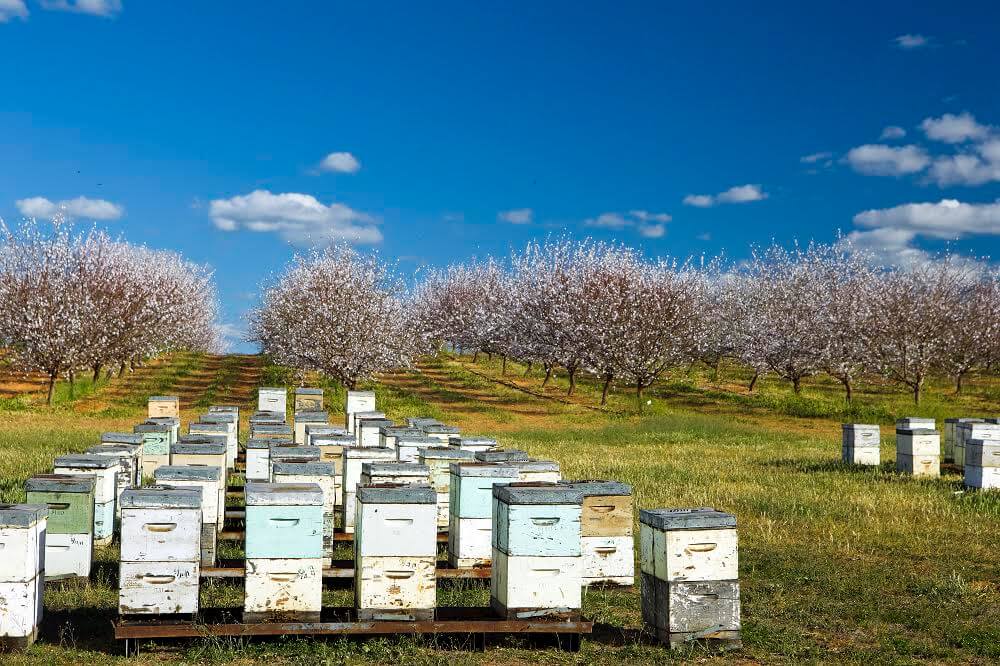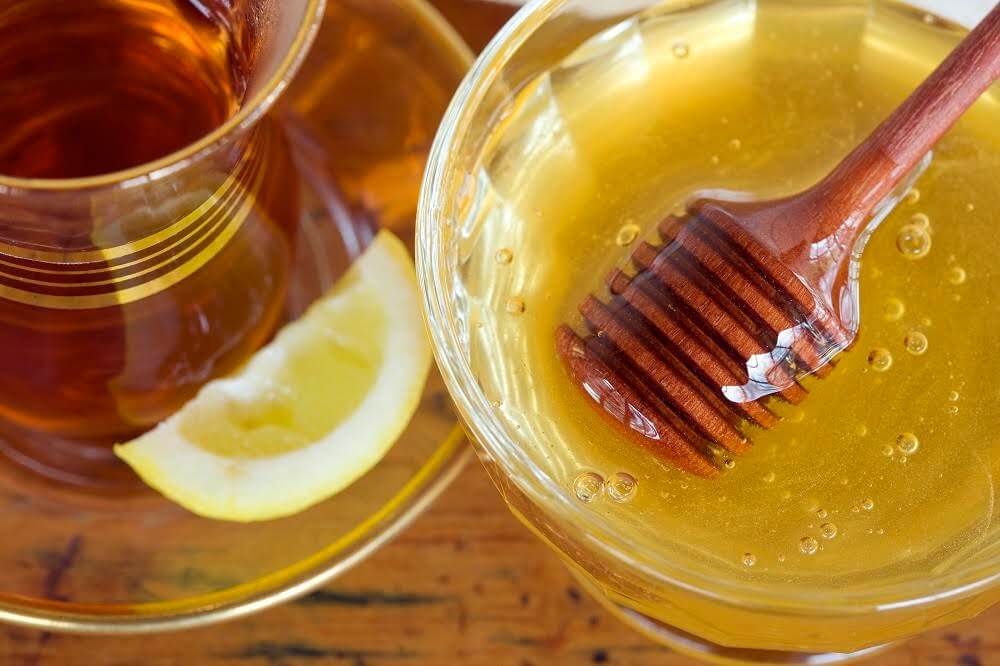 Know anywhere else in Australia that people have to try out before these five foods go extinct? Give us your recommendations to add to the list.
Did you find this article interesting or helpful?