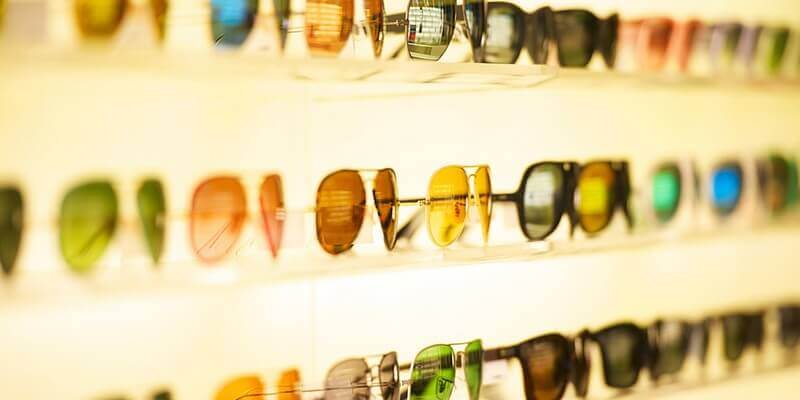 UV rays in Australia are harsh and can be damaging to not only our skin, but other sensitive parts of the body – including our eyes. As summer quickly approaches it's important to be sun ready and protect our eyes with a pair of sunglasses, but how do you know which pair is right for you?
There's more than meets the eye when it comes to selecting the best sunnies, with features like frame construction and material, lens technology, shape, price and current fashion trends all playing an important part in the decision making process.
Reviewing the options available on the market, understanding Australian standards and weighing up the pros and cons of specific features will assist you in making the best choice. More important than these factors however is that you fully understand the long-term damage to your eyesight that can be caused by neglecting to protect your eyes from the sun. Optometry Australia explains further:
"Without the proper protection, extended exposure to UV can lead to a range of eye conditions, including cataracts, macular degeneration, irritation and pain and, in extreme cases, some rare forms of eye cancer."
The best form of prevention is adequate protection over time. We run through some of the key differences between lens and frame types to make your next sunglass purchase easier.
Find out which insurers have glasses on their extras cover: Compare private health insurance providers here.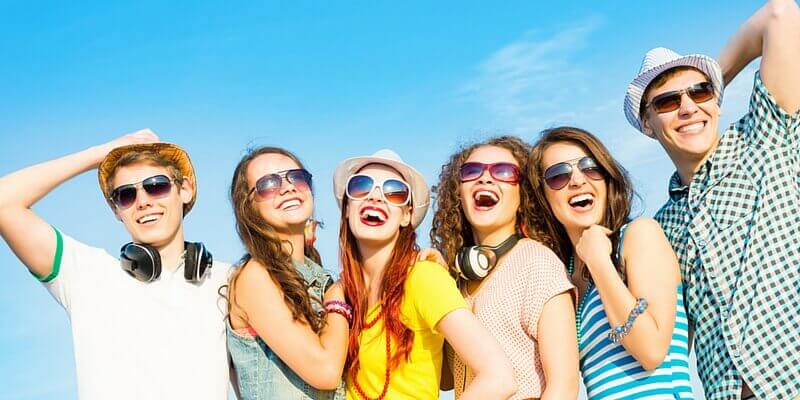 Find fitting frames
First things first – find a pair of glasses that fit comfortably to your head and look great. Frame shape, colour and aesthetic are often the starting point; however frame material is also a consideration to make. Is it constructed with metal, polycarbonate, plastic? We compare some pros and cons for some popular frame types:
| | | |
| --- | --- | --- |
| Frame Type | Pros | Cons |
| Metal | Flexible, can be customised to fit, strong. | More expensive than some other options. |
| Blended Nylon | Inexpensive, durable and often impact-resistant, great for sport/performance. | |
| Titanium | Lightest of all metal options, corrosion resistant. | Can be expensive. |
| Acetate | Hypoallergenic so great for sensitive skin, lightweight, many colours available. | May break more easily than metal options, can be expensive. |
| Plastic | Lightweight, comfortable, allows even weight distribution on your nose. | May break more easily than metal options. |
Lock in the lens material
Next up is the lenses. Don't be fooled by common misconceptions like 'the darker the lens the better the coverage'. While different lens colours may lend themselves to different environments better than others, the lens material also plays a very important part.
| | | |
| --- | --- | --- |
| Lens material | Pros | Cons |
| Polycarbonate | 10x more impact resistant than plastic, lightweight | More expensive than cheaper materials |
| Plastic | Break & splinter resistant, lighter than glass | Low scratch resistance |
| Glass | Exceptional scratch resistance, less expensive than a quality plastic, can be relatively thin | Heavier than plastic and polycarbonate |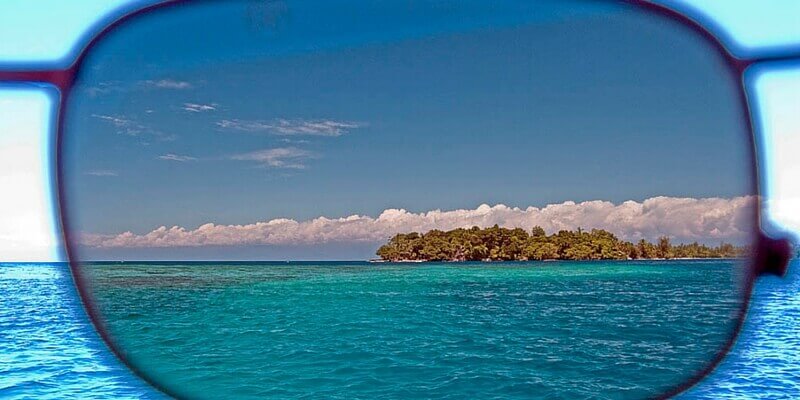 Select the right lens type
The type of lens you go for will likely also have an effect on the best conditions to use your sunnies, here's a run-down of the most common lens types.
| | | |
| --- | --- | --- |
| Lens type | Pros | Cons |
| Anti-reflection / Anti-glare | This can be added as a coating to eliminate glare and reflection, good for headlight glare night driving, looking at digital devices, and going outdoor activities. | Wide variation in pricing. |
| Tinted | Many colours to choose from, certain colours have different functions, for example a rose tint can reduce eye strain, a yellow tint can improve contrast. | Added cost, one colour cannot ideally be suited to all situations. |
| Polarized | Filter severe glare, suited to activities such as long drives, fishing and hiking. | Added cost, not suited for all activities (for example skiing), can interfere with viewing the dashboard display in your car. |
| Transition | Purchase one pair of glasses for both in and outdoor, reduces cost. | Dark to clear transition can take a long time, transitions can fail if driving as the UV light that triggers the lens change is stopped by the windscreen. |
Making your selection
For 'fashion' eyewear, protection from the sun still needs to remain an important consideration, even if looks and brand recognition are your top priority. It is often possible to find affordable pairs that meet the appropriate standards of even the trendiest 'fashionista', especially if you're able to subsidise your purchase with health insurance.
On the other hand, if you spend too little on your selection you may end up with uncomfortable, ugly spectacles that don't protect your eyes and could even do more damage than good. To be sure you're making the right decision, it's often best to purchase sunglasses from reputable retailers that comply with Australian standards and always check the label. Finding the right balance between quality, price and look may largely depend on your budget, but protection from the sun's harmful rays should always be of the highest priority.
Related: What are the secrets to a long and healthy life?
Choosing effective lenses
In Australia, there are five lens categories which differentiate various lens types and the level of UV protection. According to Optometry Australia, you should choose sunglasses that are a category 2, 3 or 4. They share the category breakdown for further clarification: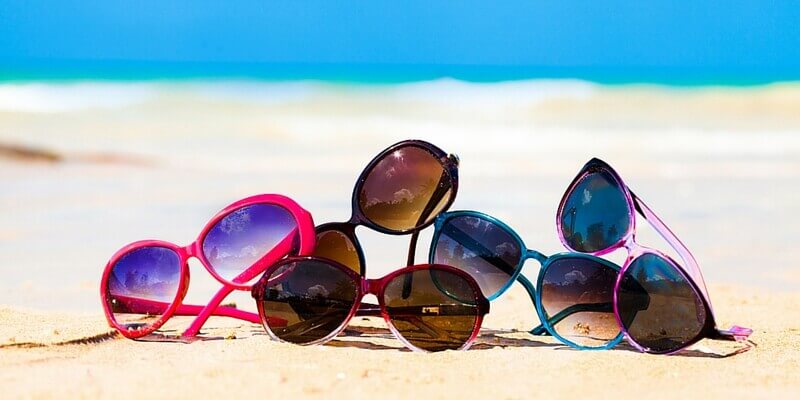 Lens Category 0: Fashion comes first – very low ability to reduce sun glare, provide some or no UV protection.
Lens Category 1: Fashion first with a hint of UV protection – limited sun glare reduction and some UV protection.
Lens Category 2: Fashion and daily wear – medium level sun glare reduction and good UV protection.
Lens Category 3: Fashion and fun in the sun – good UV protection and a high level of sun glare reduction.
Lens Category 4: Ultimate sun protection – these provide a very high level of sun glare protection and good UV protection.
Be wary of purchasing cheap sunglasses when holidaying in countries such as Bali and Thailand where replicas of popular brands are sold. Regulations in these market places don't comply with the standards in Australia and won't provide the coverage you need for long term protection from the elements.
Can I claim that?
Health insurance and extras cover does tend to include optical products and services, however most insurance providers primarily cover optical from a prescription perspective. There are a few options for those looking to cover some of the cost of a pair of sunglasses though. While most don't allow you to claim the cost of sunglass insurance providers offer their customers discounts on sunglass purchases through specified retailers as an added benefit of their membership. To find out more contact your insurance provider, or review the health insurance and extras cover options available on the market.
Give your eyes the attention and protection they deserve and pick a pair of sunglasses that not only look great, but also provide enough coverage to prevent damage from the high UV rays in Australia.
Did you find this article interesting or helpful?