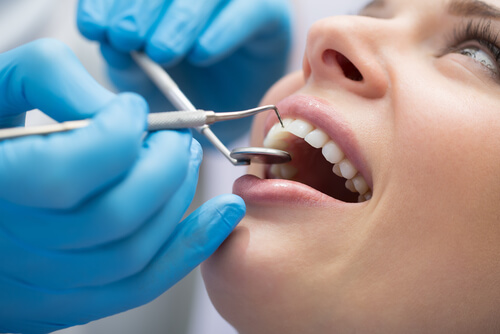 It's not just the pain – the cost is also why many of us delay dental visits. In 2015-16, Aussies forked out a whopping $5.7 billion a year[1] in dental services from their own pocket.
In light of this huge expense that affects almost every Australian, we offer our top tips from on how to reduce or eliminate your dental bills altogether:
Take advantage of free check-ups through your health fund. Did you know you can get free dental on many preventive dental services such as check-ups, scales and cleans, and fluoride treatments through your health fund? Simply swipe your members card at your health fund's 'no-gap' dentists. Preventative dental care is the easiest way to reduce serious problems – and costs – down the track. Lower fees and higher rebates are also offered more readily by your health fund's preferred dentists.
Avoid waiting periods altogether by talking to your insurer. Consumers often call comparethemarket.com.au asking if there are any funds that waive waiting periods in their dental policy. While some funds may waive waiting periods for general dental treatments (bleaching, fillings, x-rays), it is rare for insurers to waive waiting periods on major dental services such as root canals and dentures. In most cases, you will have to serve the full 12-month waiting period. Talk to your insurer about which waiting periods apply to your policy.
How do the kids benefit? Check out the discounts available for children. While it's preventable with routine care, tooth decay unfortunately affects 42 per cent of 5- to 10-year-olds[2]. To avoid forking out to fix the onset of tooth decay, check if your health provider offers free check-ups for kids. Government benefits ($1000 every two years) are also available for a range of dental care services (such as x-rays, check-ups, fillings and root canals) for children between two and 17 years, if your family receives the Family Tax Benefit Part A[3].
Consider higher annual limits if you think you'll need significant work done. While a policy with high benefits – such as rebates of 60 per cent on fillings – might sound appealing, it's likely to have a low annual dental-spend limit. You may save more with a policy that offers a higher annual spend limit with lower rebates.
Always include major dental on your cover. Major dental work such as crowns can cost an average of $1472[4]. It's crucial to plan ahead with your dental care and calculate the costs of certain services you may need to get done, and make sure your policy has adequate cover.
Think ahead and compare a variety of dental plans and prices. The price of dental services can differ significantly across practices, so it's important to shop around for the best price. Some dentists offer specials for customers that have dental included on their health insurance, regardless of what health fund they are with.
[1] Australian Institute of Health and Welfare, 'Health expenditure Australia
2015–16, 2017: https://www.aihw.gov.au/getmedia/3a34cf2c-c715-43a8-be44-0cf53349fd9d/20592.pdf.aspx?inline=true
[2] Australian Institute of Health and Welfare, Dental & oral health 2015: https://www.aihw.gov.au/reports-statistics/health-conditions-disability-deaths/dental-oral-health/overview
[3] Department of Health, The Child Dental Benefits Schedule, 2018: http://www.health.gov.au/internet/main/publishing.nsf/content/childdental 
[4] Private health insurance ombudsman, 'Average dental charges 2015:  https://www.privatehealth.gov.au/healthinsurance/whatiscovered/averagedental.htm
Did you find this article interesting or helpful?