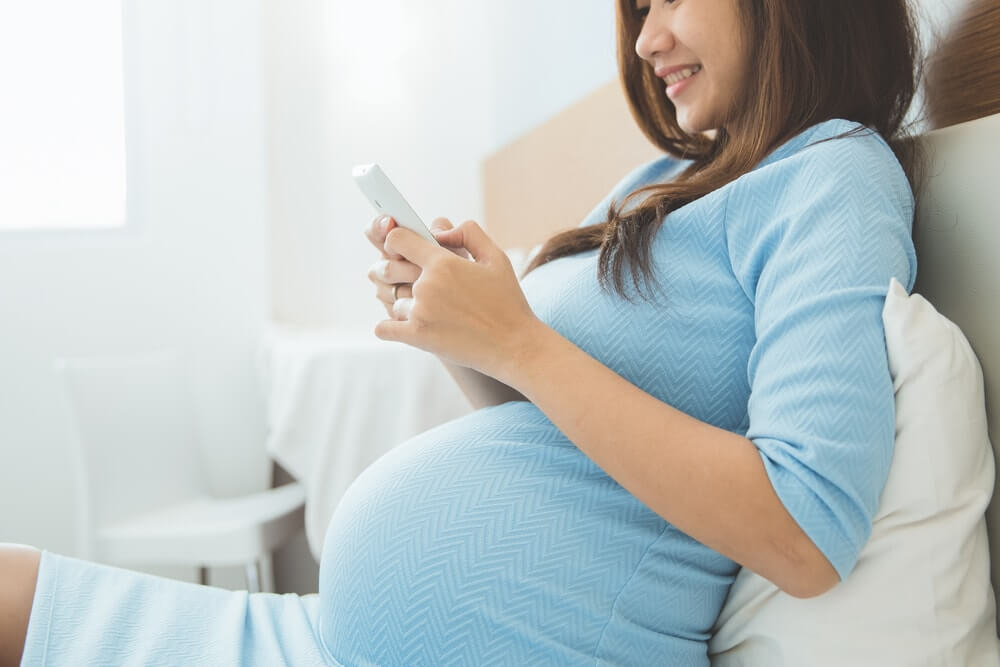 "Life is tough enough without having someone kick you from the inside," US comedian Rita Rudner once observed.
Thankfully (and also, frustratingly, seeing as there are so many of them!), there's a myriad of apps designed to make future parents' easier. With that in mind, we've researched pregnancy apps – which make a fraction of the four million-plus apps presently available from Google Play and Apple Store – and picked 10 of the handiest ones.
10 best pregnancy apps for future parents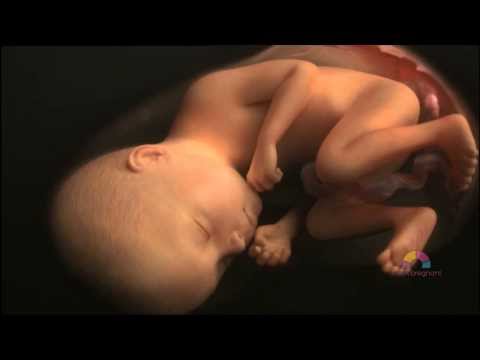 Image source

Totally Pregnant
While Totally Pregnant has nearly all the expected pregnancy app hallmarks such as 3D baby videos and the due date calculator, it isn't just a maternity app – it's a gateway to a community of future mums.
There's a wealth of vlogs (video blogs) and readable content, access to discussion groups and in-app purchases (such as prenatal yoga classes); in short, everything a mum-to-be may find useful.
Free from App Store & Google Play
Advertised as "probably the world's most advanced smart pregnancy app", Glow Nurture does not just help nurture the baby in the pre-natal stage, but helps the mother retain a radiant glow. It does so by utilising all the requisites – instructional animations, a due date calculator, daily health log, and further health insights. Glow Nurture's plans to introduce even more features in 2017, including a baby kick counter and a contraction timer.
Free from App Store & Google Play
BabyBump
BabyBump might not be a new app – it scored its first accolades back in 2011 – but it upholds its "all-in-one pregnancy app" status with ease. According to its App Store page, it is the most frequently updated app there is, with updates being rolled out constantly.
In terms of features, BabyBump has the works: weight journal, baby growth tracker/progress bar, kick counter, "baby namer"… the list goes on. In addition, the app acts as a social network for parents-to-be, with a list of customisable forums, and has its own online parents shop.
Free from App Store & Google Play
Rating: 5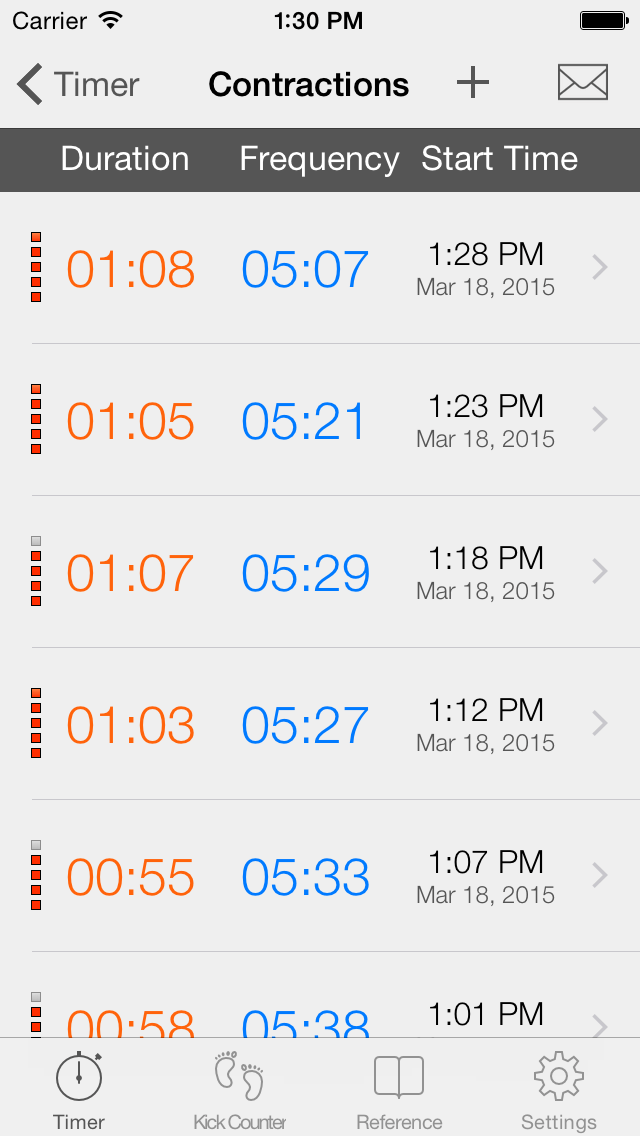 Image source

When the labour pains start, the only app you want to be dealing with is one that's simple and helpful. Full Term's one-tap system helps you keep track of the time, durations and frequency of each contraction – indeed, every muscle movement – when the bub is on the way.
Best of all, you don't have to worry if all the inhaling and exhaling makes you flustered – Full Term can send your contraction history directly to your doctor via email!
Free from App Store & Google Play
I'm Expecting
This app provides mums-to-be with weekly updates of what's happening with their body and baby (via pregnancy and foetal development videos, weight tracking guide, etc.). In addition, it's a great avenue for connecting with other mums who share their due date and can offer advice and support.
I'm Expecting can be seen as fairly generic in the context of other pregnancy apps, but it's nonetheless trustworthy. All you'll need to do to get started is enter your due date, or allow the app to calculate it for you.
Free from App Store & Google Play
Created with the help of leading US healthcare professionals, Pregnancy++ appears to have outdone Glow Nurture by cramming literally everything a future mum can think of – daily pregnancy info, weight log, kick counter, contraction timer, baby name glossary, shopping list and more – into one nifty iPhone and Android App.
While this app does cost money to purchase, it only costs as much as a large takeaway coffee.
$5.99 from App Store
$4.99 from Google Play
What to Expect allows parents-to-be to track the baby not only on a daily, but also on an hourly basis via its Apple Watch compatibility. This app's other point of difference is its reported ability to put a smile on a future mum's face with an uplifting daily fact or a heart-warming story from a real parent.
Whether clocking your progress or synchronising tips to a certain time of day, you'll always know What to Expect.
Free from App Store & Google Play
Rating: 4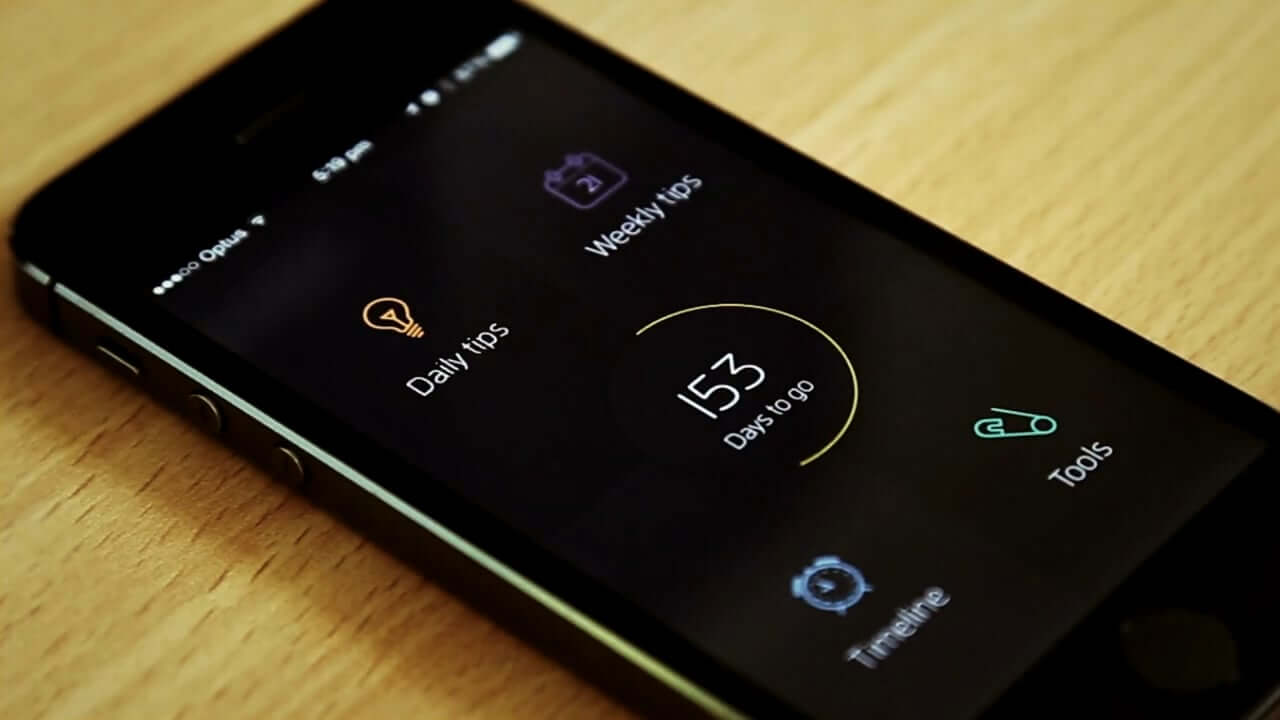 Image source

With so many "first-mum apps" around, it made sense for someone to develop a "first-dad app" – and the cheekily-named "Who's Your Daddy?" is definitely it.
Promising to give dads-to-be "nine months' peace of mind for the price of a small beer", the iPhone app gives helpful weekly tips, humour and encouragement by the bucketload.
$4.49 from App Store
Pregnancy Assistant
A no-frills maternity app, Pregnancy Assistant helps expecting mums track the bub's development week by week. All that's required is entering the date of mum's last period, with the free Android app taking care of the rest (as in, tracking the progress) from week one to week 40.
Free from Google Play
The Bump Pregnancy Tracker
The ap(p)tly-named Bump compares your bub's growth in utero to that of a (really rather cute) piece of fruit. Cuteness aside, the app delivers pregnancy-specific content on a daily basis; from tips on warding off morning sickness to embracing motherhood.
Exclusive features include the ability to ask questions and obtain answers from not one, but three sources. The Bump's editorial team includes leading US doctors and fellow parents-to-be.
Free from App Store & Google Play
Rating: 5
Know of a good app we haven't covered in this story? Feel free to share it with us (and other parents-to-be) on Facebook! Also, remember to consult with your medical professional if you have any health concerns.
Did you find this article interesting or helpful?