With a new year comes a new you, and, of course, new health and fitness trends. The wellness space in 2019 will see our workouts become techier and more social as our diets become more eco-friendly and waste-free.
So, without further ado, here are our forecasted top five health and fitness crazes for 2019.
1.      Wearable technology and smart training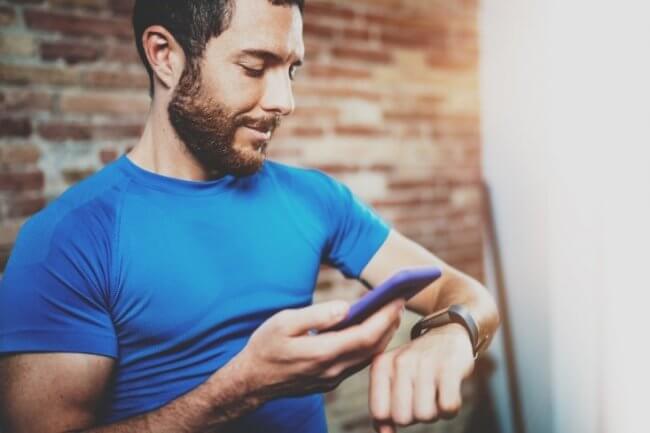 If you're a gadget goof and fitness fanatic, you're in luck. You'll be able to wear your heart rate on your sleeve without shame, with wearable fitness technology predicted as the number one fitness trend of 2019, according to a survey by the ACSM's Health and Fitness Journal.[1]
Fitness tech is making headway with sensor technology, smart fabrics, cloud computing and flexible membranes, while brands like Misfit and Apple are set to release more cutting-edge smart watches and fitness trackers to make our workouts smarter, help better track our results, record fitness statistics and measure progress more accurately.
Among the latest fit tech on the market are headphones with running form alerts, perspiration monitoring adhesive sensors, smart bottles that track water intake and remind you when to drink more and shoes designed to reduce gravity feel.
Other snazzy tech advances in the wellness space also include smart mirrors streaming instructor-led classes in your living room, desk bikes, smart treadmills, intelligent activewear and even Black Box virtual reality gyms. Yoga on a Bali beach, anyone? Or a run in the Grand Canyon?
Our phones are also set to become our best workout buddy, with new versions of apps like Fitbit Coach and Nike Run Club and other digital gadgets offering more functionalities than ever.   
2.      HIIS training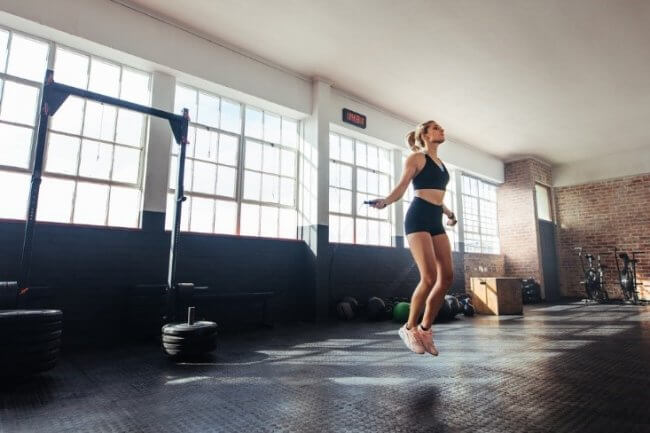 High-intensity interval skipping (HIIS) is one of the secret warm-ups behind the toned bodies of Victoria's Secret models and Wonder Woman actress, Gal Gadot. HIIS also plays a role in the training routines of boxers and fighters alike.
This type of training is being incorporated in more workout programs, like high-intensity interval training (HIIT) and boot camps, and can burn 600 calories in just 30 minutes. [2]Studies have found that skipping rope for 10 minutes a day is comparable to 30 minutes of jogging. [3]
HIIS consists of jumping rope at a high intensity (as fast as you can) for 30 seconds, followed by rest periods of 30 to 90 seconds before another 30-second high intensity round, and so on.
Besides being our favourite primary school lunch-time activity, jumping rope is also a stellar cardiovascular and conditioning workout, and is good for building strength in the upper body and core. [4]Skipping also improves dynamic balance, coordination, reflexes, bone density and muscular endurance.[5]
We may even see HIIS as its very own super workout in 2019, instead of as a supporting act to other routines.
3.      Group training
Our workouts are also going to become more social in 2019, with group exercise hailed as the future of fitness, evidenced by the success of the F45 franchise which gained a cult following with its offering of 45-minute group-circuit training sessions.[6]
Group exercise provides all the perks of one-on-one training with the added benefits of community support and the extra motivation that comes with group mentality. The social setting also has the potential to keep class members motivated and accountable for their progress.
What's more, research has found working out in a group improves quality of life, reduces stress levels and encourages people to keep pace with their exercise partners. A recent study published in The Journal of the American Osteopathic showed that those who participated in 30-minute group exercises at least once a week showed significant improvements in all three quality of life measures: mental (12%), physical (24%) and emotional (26%) and a 26% reduction in perceived stress levels. Meanwhile, those who exercised individually put in more effort but experienced no significant changes in stress levels or quality of life.[7]
"The communal benefits of coming together with friends and colleagues, and doing something difficult, while encouraging one another, pays dividends beyond exercising alone," said Dayna Yorks, lead researcher on the study.
The group training trend is also leading more gyms and health clubs to supercharge group fitness schedules by offering a greater variety of classes like Pilates, yoga, kickboxing and soul cycling.
4.      Vegan ketogenic diet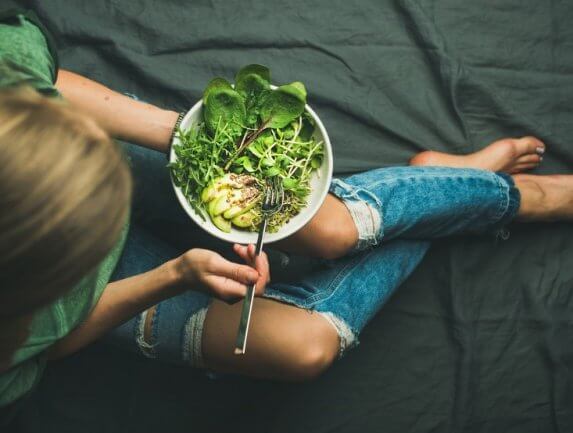 Without a doubt, 2018 was the year of the ketogenic (keto) diet, endorsed by the likes of celebrity chef Pete Evans and singer Guy Sebastian. In Australia, 'keto recipes' topped the list of recipe searches on Google in 2018.[8]
The keto diet is a high-fat, moderate-protein and low-carbohydrate diet, credited for aiding rapid weight-loss and lowering risk factors for various ailments like diabetes, epilepsy and even acne. [9]
This type of diet, however, is often heavy in meats and animal products.
With Australia being the world's third-largest vegan market[10], we can safely assume it's only a matter of time before eco-conscious dieters put their own spin on keto by scraping all animal products from the menu and replacing them with plant-based alternatives.
Books like The Ketotarian and Vegan Keto have recently been published, spruiking the benefits of a green keto diet.
Ethics could be cited as the main driver of plant-based eating in 2018, according to Australian Food News, with more consumers making lifestyle choices that reduce their carbon footprint and champion animal rights. [11]
5.      Zero-waste cooking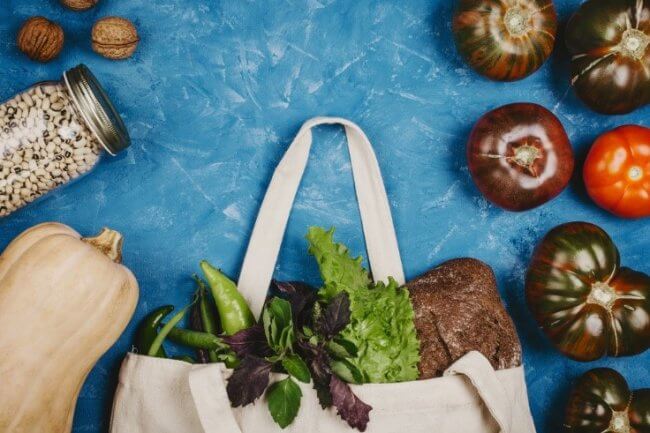 Waste not, want not. Zero-waste cooking is good for the environment and our wallets. Thanks to documentary series like War on Waste and What the Health, consumers are becoming more aware of the impact our food production and waste has on the planet. This is resulting in a more ethical approach to our buying and eating habits.
According to OzHarvest, Aussies throw away $3,800 worth of groceries every year, while 35% of the average household bin is food waste.[12]
Now, Aussies are increasingly looking for ways to repurpose foods and ingredients to cook at home. The principle of zero-waste cooking is simple; use and re-use all foods until there's nothing left.[13] In turn, this will keep your bin emptier and wallet fuller.
Our preference for sustainable food was also highlighted in a report by OpenTable, which found 81% of Aussie believe it's important the food on their plate is ethically sourced when dining out.[14]
Sources:
[1] ACSM's Health and Fitness Journal- Worldwide survey of fitness trends for 2019 (2018).
[2] Calories Burned HQ- Calories burned jumping rope / skipping calculator (2018).
[3] Men's Health- HIIT Workouts Burn Even More Fat When You Add a Jump Rope (2018).
[4] Women's Health- This is the best full-body workout you haven't tried yet (2018).
[5] Jump Rope Institute- Benefits of rope jumping (2019).
[6] Forbes- Innovation and F45: how technology has fuelled the world's fastest-growing fitness studio (2018).
[7] Science Daily- Group exercise improves quality of life, reduces stress far more than individual work outs (2017).
[8] Google Trends- See what was trending in 2018 Australia (2019).
[9] Medical News Today- Why is the keto diet good for you? (2017).
[10] Vegan Trade Journal- Australia's vegan market grows to be the third biggest in the world (2018).
[11] Australian Food News- Find out the food trends for 2019 (2018).
[12] OzHarvest- Food waste facts (2018).
[13] Australian Food News- Find out the food trends for 2019 (2018).
[14] Hospitality Magazine- 81% of diners want ethically-sourced meals: OpenTable (2017).
Did you find this article interesting or helpful?