Ten years ago, mobile phones were the size of bricks, you couldn't use the landline and the internet at the same time, and websites such as Youtube and Facebook didn't even exist. Look at how far we've come since then! Technology is moving at an astonishing rate in today's society, and with it, there have been some amazing innovations.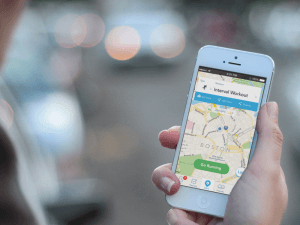 Did you know that there are now phone applications that can help you to exercise more, eat better, and overall improve your health? For those of you who think that tinkering around on your phone and exercising are mutually exclusive activities, the many health and nutrition-based apps for Android and/or iPhones are here to prove you wrong. Whether you want to know every last ingredient of your current diet, or you want to challenge yourself when it comes to building up  your physical endurance, there are thousands of handy applications that can give you all the important information and help you to be as healthy as you can possibly be.
Check out our top five picks for the most useful and interesting health and fitness apps. Remember, these are just the tip of the iceberg! If your curiosity is piqued, a few quick taps and finger swipes will find you exactly what you need when it comes to health-savvy phone apps.
Vitamin 101
If you're the calorie-counting type, or simply interested in all the ins and outs of the foods you're regularly consuming, you'll definitely be a fan of Vitamin 101. This handy little application proves that good things do come in small packages. With Vitamin 101, you have a wealth of encyclopaedic knowledge right at your fingertips. You can pull up the info on thousands of different foods, detailing everything a health-conscious or allergy-prone person might need to know. Grocery shopping and meal planning is now the easiest it's ever been, as Vitamin 101 allows you to make the healthiest and most nutritious choices possible for your everyday diet.
RunKeeper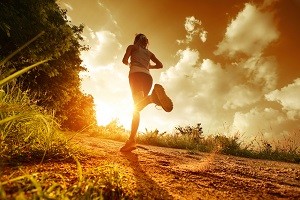 A free phone app that actually motivates you to exercise and has resulted in countless success stories? Yes, please! RunKeeper, which has been lauded by media giants such as TIME magazine and Mashable.com, has helped people all over the world to discard their former couch potato personas, and begin to actively work towards improving their physical health. RunKeeper can tell you exactly how far you've run, measure your heart rate, notify you when you achieve your fitness goals, help you create a practical and sustainable fitness plan, and even give you audio prompts and coaching advice when you're in need of a little encouragement. With RunKeeper by your side, you'll learn to love running in no time.
Superfoods HD
Maybe you've heard of "super foods" before, but you're not exactly sure which types of foods fit into this prestigious category. If this is the case, having the help of Superfoods HD will ensure you're a super foods expert in no time. With its colourful, aesthetically pleasing display and plethora of interesting and informative tidbits, this application will be a welcome addition to the lives of healthy foodies. You can take the simple route by searching for super foods by their name, or you can browse through over 300 super food recipes that target specific health concerns, such as how to increase your energy levels, how to  boost your brain power, how to prevent a variety of sicknesses and illnesses, and many more. If you're interested in what other foods you should be regularly consuming to maintain a healthy and nutritious diet.
Nike Boom
Active sports fans will be super stoked with the innovative Nike Boom app, which allows you to remain physically active in a much more enjoyable and challenging way. Users of Nike Boom have the option of choosing their favourite sport, the kind of training they'd like to do, the amount of time they want to spend exercising, and lastly the playlist they'd like to motivate them as they work out. Throughout the session, you'll get awesome reminders and encouragements from elite athletes and expert coaches to spur you onwards. What better way to keep your head in the game? The snazzy interactive display is a pretty great bonus, too – you'll look and feel just like a sports pro.
Alcohol Aware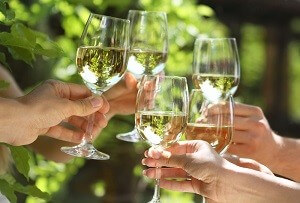 A glass of wine or a pint of beer is always a great way to relax and bond with friends, family or co-workers, but we all know that when it comes to alcohol consumption, moderation is the key! If you're having a night out, the good intention of tracking how many drinks you've consumed can easily go awry, but now with the Alcohol Aware app, you have a helping hand when it comes to staying hydrated and healthy. Alcohol Aware provides its users with practical information on the alcoholic and calorific content of their beverages, even allowing them to calculate how many standard drinks they've had on specific nights.
If you're ready to get active and stay that way, modern technology can definitely help you to reach your fitness goals. If you haven't considered investing in health and nutrition-based phone apps before, now's the time to explore this new avenue of fitness motivation. Get ready, set, go!
Did you find this article interesting or helpful?