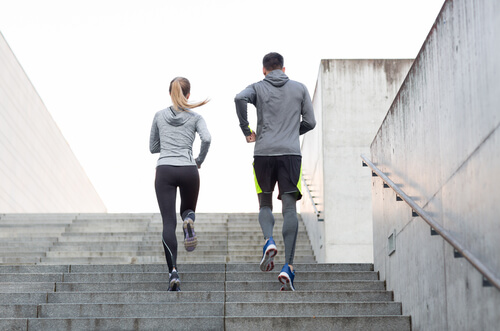 Young Aussies' priorities in life are changing over time, with surprising new research from leading health comparison site comparethemarket.com.au revealing that younger demographics value their health above any other life factor.
The finding comes from an independent, nationally representative survey, commissioned by comparethemarket.com.au, which asked 1299 Australians[1] to rate from 1-5 how important to them certain 'life factors' were, with 1 being not important and 5 being very important. These were broken up into 11 categories: health, education, career, the environment, home ownership, wealth, travel, car ownership, their partner, friends and family.
The data revealed that under-30s rated health and family the highest, with each category coming in at an average of 4.4 out of five. Their partner was the next most important life factor with under 30s, ranking at a high 4.1. This was closely followed by owning a home (4.0), friends (4.0), accumulating wealth (3.9), and travel (3.6).
Health ranked highest across all respondent pools too, increasing slightly with age. Thirty to 50-year-olds ranked health at 4.5, 50 to 70-year-olds ranked it 4.7 and over-70s ranked it 4.8.
This was closely followed by family, which was ranked 4.5 by 30 to 50-year-olds, 4.7 by 50 to 70-year-olds and 4.8 by over-70s.
Health expert at comparethemarket.com.au Anthony Fleming says health should be viewed as an investment similar to any other life factor we prioritise.
"Health insurance is often partly a security measure for people who can't afford for the unexpected to happen. With public patients waiting up to twice as long for elective surgery compared with private patients[2], having health insurance can mean the difference between getting back on your feet after an accident and going back to university or work, or having to face public hospital waiting lists and delaying the process further."
Under-30s ranked some areas very differently to other age groups. The most notable being accumulating wealth. The younger generations were more concerned with accumulating wealth than older age groups. Under-30s rated wealth at 3.9, while over-50s rated it at 2.6.
Despite most young Aussies being concerned about their health, there are still many without hospital cover. Young adults under the age of 29 have some of the lowest private health insurance membership rates, with just under a million of 20-29-year-olds on a hospital policy.[3]
Young Australians are currently are subject to Lifetime Health Cover (LHC) loading if they wait until after their 31st birthday to take out hospital cover. The LHC loading imposes a 2 per cent surcharge on health insurance premiums for every year that an individual goes without cover[4]. This amount keeps increasing by 2 per cent every year you are aged over 30, until it hits its cap at 70 per cent.
Anthony encourages young Aussies to avoid the LHC loading by taking out a private health insurance policy before the age of 31 and consider other incentives that could mitigate costs.
"There are great financial benefits given to those who take out health cover early too – government incentives such as the age-based discounts can help reduce your hospital cover premiums by up to 10 per cent. I recommend under-30s do their research and shop around for a deal that suits their lifestyle using online comparison websites such as comparethemarket.com.au. We may not like to think about it but everyone is prone to accidents should the worst happen, so it's crucial to be covered in any situation," he said.
Survey results: The weighted averages for key life factors that Aussies value the most
Life factors
Ages
Under 30s
30-50
50-70
Over 70s
My career
3.9
3.5
2.4
1.4
Accumulating wealth
3.9
3.7
3.0
2.2
Owning a house
4.0
4.0
4.0
3.7
My health
4.4
4.5
4.7
4.8
Owning a car
3.6
3.5
3.6
3.6
My family
4.4
4.5
4.6
4.5
My friends
4.0
3.9
4.0
3.9
The environment
3.9
3.8
3.7
3.6
My partner or being in a relationship
4.1
4.1
4.0
3.8
Travelling
3.6
3.6
3.5
3.2
My education
3.8
3.6
2.7
2.2
About comparethemarket.com.au
Comparethemarket.com.au is an online comparison service that takes the hard work out of shopping around. We help Australians to quickly and easily compare and buy products from a wide range of providers. Our easy-to-use comparison tool enables consumers to find a product that suits their particular circumstances. We're also in the business of comparing personal finance products, utilities and can help find the lowest fuel prices in your area. Whether it's car, health or home & contents insurance, we provide a completely free service, that empowers Australians to make informed buying decisions. We've got your back, simples.
[1] Survey conducted by Pureprofile December 2018
[2] Australian Institute of Health and Welfare – National report presents information on private health insurance use in public and private hospitals (2017). Private patients enjoy median waiting times of 20 days for elective surgery, compared to 42 days for public patients.
[3] APRA Private Health Insurance membership and coverage, September 2018: https://www.apra.gov.au/publications/private-health-insurance-membership-and-coverage
[4] Australian Taxation Office, Lifetime Health Cover: https://www.ato.gov.au/Individuals/Medicare-levy/Private-health-insurance-rebate/Lifetime-health-cover/
Did you find this article interesting or helpful?