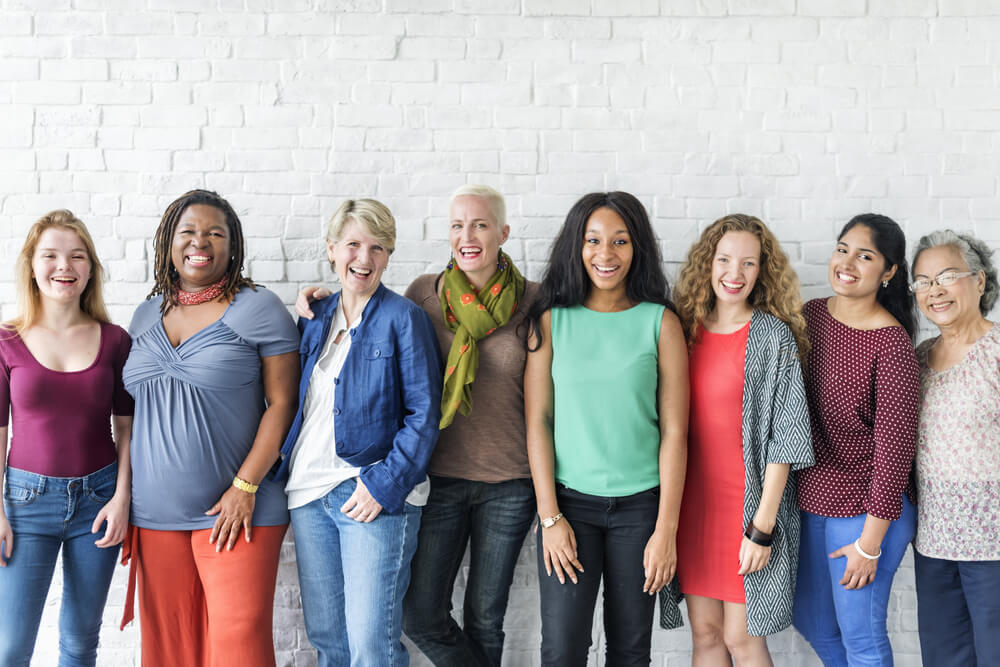 Despite the COVID-19 pandemic likely to relegate many events to the online world, the Jean Hailes Women's Health Week is nonetheless marching ahead over 7-11 September, 2020.
First started in 2013, the week is dedicated to helping women improve their health,1 with each day centred on a different health issue facing women.
This year, the campaign wants women to remember that the current pandemic doesn't mean we should overlook our own health needs.
'Women's Health Week will be a great reminder that we need to try to take time out to check in on our health,' said Brenda Jones, Women's Health Week campaign manager.2
'Whether it's scheduling a health check, setting aside time to check in on your mental wellbeing, or even arranging virtual walking sessions with friends via video.'
This Women's Health Week, we've highlighted some prominent women's health issues and outline some tips for how women can keep up their good health.
What are some of the most significant health issues facing women today?
Australian women think they're in pretty good health; in 2017-18, 56.4% of them said they'd rate their health as 'very good' or 'excellent'.3
According to the Australian Institute of Health and Welfare (AIHW), women also experienced the lesser share of Australia's burden of disease (the impact of diseases in terms of early death or living with illnesses on the population in a year) compared to men.4
However, women still face serious health problems.
In 2015, the leading causes of women's burden of disease were coronary heart disease, dementia (which were also leading causes of death women in 2017-18)5 and back pain.4 Cancer accounted for the disease group with the largest burden of disease on Australian women.
Furthermore, half of the women in Australia are living with at least one of 10 common chronic conditions and a tenth is living with three or more.4
These ten chronic conditions (selected by the AIHW) include:
mental and behavioural problems
arthritis
back issues
asthma
chronic obstructive pulmonary disease (COPD)
diabetes
heart, stroke and vascular disease
cancer
kidney disease
Of those conditions, mental and behavioural problems were experienced by the largest share of Australian women with at least one chronic condition, at 22.3%.
Women aren't always getting the help they need
In 2018-19, more than 20% of women waited longer than they should've to see a GP, and one in every ten women delayed getting or didn't get the medicine they were prescribed because of cost.4
Women are also more likely than men to postpone seeing a dentist due to costs.6
'These are worrying statistics,' says Anthony Fleming, our health insurance expert.
'It's vital that women prioritise their health, whether that's by consulting health services when you need to, following a healthy diet and fitness routine or getting the right cover through health insurance.
'Of course, costs can be a real barrier to treatment for many women, but there are ways to reduce this. For example, Medicare may cover some dental treatments for those who are eligible, and extras health insurance policies may offer no-gap dental cover for certain treatments and providers, so you don't have to pay anything (aside from your insurance premiums).
'Extras policies can also help towards the cost of items like physiotherapy consultations, wellness programs, gym memberships and even medications that aren't covered by the Pharmaceutical Benefits Scheme.'
If the potential cost of healthcare you may need has you worried, it's a good idea to review your health insurance policy. Make sure that you're covered for the right things and consider switching policies if your cover is no longer adequate. Take a look at the range of policies we have on offer through our
health insurance comparison service.

Health tips for women
A healthy lifestyle can do wonders for preventing or reducing the risk of illnesses and diseases. You can improve your health through any number of ways, so we've compiled some health tips below to help you get started.
Food
A varied diet is an essential part of staying healthy,7 and one of the keys parts of a healthy diet is the five food groups (vegetables and legumes/beans, fruit, grain foods, meats and poultry, and milk, cheese and yogurt).8
It needn't be hard to stick to the food groups. Better Health Channel suggests:7
having raw vegetables (like carrot and celery sticks) for snacks throughout the day, making vegetable stir-fries, curries and patties for dinner, and using salad vegetables as sandwich filling
snacking on fruit (fresh fruits are preferable over dried fruit or fruit juice) and incorporating it in meals (e.g. adding a banana to breakfast cereal or berries to afternoon yogurt)
combining grain foods (like pasta, rice or noodles) with proteins and vegetables for meals and choosing wholegrain bread and cereals
putting lean meats on sandwiches for extra protein, eating nuts as a snack and adding legumes and beans to meals
putting yogurt on breakfast cereal, adding cottage cheese to sandwiches and incorporating cheese shavings in salads and vegetables.
Of course, including the five food groups in your diet isn't the only thing you have to do to eat healthily. Cutting back on takeaway and foods high in sugar and salt as well as moderating your alcohol intake are all part of healthy eating.7
Exercise
Physical exercise is a hugely important part of a healthy lifestyle since a lack of exercise can lead to an increased risk cardiovascular disease, diabetes and osteoporosis (all are in the top 10 causes of the burden of disease on women).4
Unfortunately, only 54% of Australian women meet the recommended guidelines for physical exercise.9 However, there are many different reasons why some women aren't able to exercise as much as they should, including parenting demands, lack of time and motivation, self-esteem issues and health problems.
To help get women up and moving, the Better Health Channel has the following tips:9
try doing shorter bouts of exercise (e.g. three 10 minutes bursts instead of one 30-minute session) during the day;
include your children in your exercise activities
if you can't afford pricey gym gear and memberships, community centres will often run exercise classes for a reasonable price, and walking is always free; and
getting a training partner or joining an exercise class can help you stay motivated when exercising.
Exhaustion is a problem for many busy women, but regular exercise can help increase your energy and get you through the day.
Of course, exercising during a pandemic can be a little difficult what with lockdowns and gym closures, so we've also put together some tips and ideas for working out at home.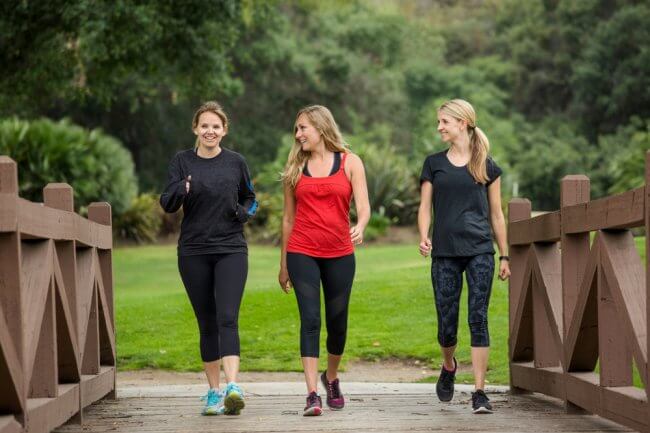 Regular checkups
Seeing your GP every year for a general checkup is a wise move; doing so will help you maintain your good health and detect any early signs of health problems.10 Some of the health checks women should see their GP for include:
Cervical Screening Test (previously Pap smears)
STI screening
eyesight tests
pregnancy checkups (both before planning a pregnancy and during the pregnancy)
breast cancer checks and mammograms
bone density checks for osteoporosis
weight checks
blood pressure and tests for cholesterol, triglycerides and blood sugar levels
bowel cancer screening (including faecal occult blood tests and colonoscopies).
Sign up to Women's Health Week
Those who've signed up to Women's Health Week will receive daily emails with health tips, information, recipes and articles to help them on the road to good health.
Each day of the week focuses on a different area of women's health. This year will see discussions on health issues 'below the belt', heart health, maintaining a healthy bladder and bowel, mental health and financial health (with a focus on how the latter can impact mental and emotional health).11
'Financial health is probably one area of health and wellbeing that's generally looked over, so it's commendable that this year's Women's Health Week will shine a light on it,' says Anthony.
'Unfortunately, the "Pink Recession" is very real and affecting women's finances, as shown in our recent Financial Consciousness Index (FCI) where men scored an average of 52.82 and women 48.53.
'The tools and tips that women will receive this year from Women's Health Week will hopefully go a long way to not only helping women improve their physical health, but also empower them to take control of their money.'
Sources:
1 Women's Health Week – About. Accessed August 2020.
2 Women's Health Week – Time to check in on your health. Press release. Accessed September 2020.
3 ABS – 4364.0.55.001 – National Health Survey: First Results, 2017-18. Published December 2018. Accessed August 2020.
4 AIHW – The health of Australia's females. Last updated December 2019. Accessed August 2020.
5 AIHW – Deaths in Australia. Last updated August 2020. Accessed August 2020.
6 ABS – 839.0 – Patient Experiences in Australia: Summary of Findings, 2018-19. Published November 2019. Accessed August 2020.
7 Victoria State Government: Better Health Channel – How to eat healthily. Last updated November 2019. Accessed September 2020.
8 Eatforhealth.gov.au – The five food groups. Last updated July 2017. Accessed September 2020.
9 Victoria State Government: Better Health Channel – Physical activity for women. Last updated June 2016. Accessed September 2020.
10 Victoria State Government: Better Health Channel – Health checks for women. Last updated February 2018. Accessed September 2020.
11 Women's Health Week. Accessed September 2020.
Did you find this article interesting or helpful?