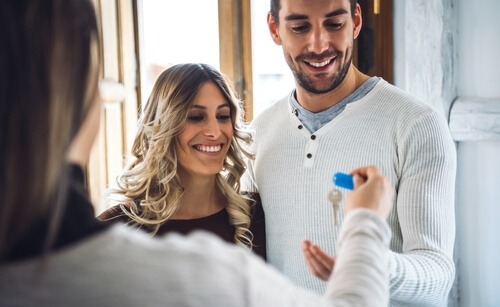 Australia's property market has been a great wealth-creation vehicle for investors seeking a good income and a nest egg for retirement, but a leading insurance comparison expert says investors who cut too many corners to save on costs could face financial blow-outs in the long term.
Abigail Koch, spokesperson at comparethemarket.com.au, said: "Property is unlike other business models, because what is regarded as a business by the investor is also a home for the tenant. Investors need to provide a rental home that is comfortable, safe and secure – and also complies with State leasing legislation – but at the same time they need to secure a good tenant who pays their rent and looks after the property. When property becomes a business, the temptation is to cut corners in order to save on costs, but this could lead to financial losses in years to come."
Abigail Koch reveals 7 cost-cutting mistakes that could lead to a financial blow-out for landlords.
DIY property management. Agent fees – which include the letting fee for securing a new tenant, management fees (usually between 5-12% of weekly rent)[1] and administration costs – are a small price to pay for an experienced and knowledgeable professional. Experienced landlords will generally handle the advertising, lodge lease agreements and bond forms, screen tenants, conduct inspections, chase rent and organise tradespeople for repairs. Landlords that manage their own properties without expertise and experience in these areas could risk paying more in the end, if they fail to do their due diligence and don't comply with legislation.
A poor screening process. Managing agents who don't use a strong tenant screening process can lead to an unqualified tenant being accepted, which can cost landlords in the long run. Landlords should know if their property managers are checking that applicants can afford the rent, have a good credit record – including a history of on-time rental payments – are making reference checks, and vetting applicants through a tenant database.
Failing to act on tenant requests. Tenants can lodge a complaint against landlords for failing to rectify any requests for urgent repairs or maintenance, such as a burst water pipe, gas leak or an electrical fault. Tenants may legally be able to break a lease if the property becomes uninhabitable, leaving the landlord out of pocket for rent. Landlords may also be required to pay compensation for any losses tenants have suffered as a result of the breach, such as a leaking pipe causing water damage to the tenant's possessions.
Failing to comply with safety requirements. Landlords are responsible for the safety and wellbeing of their tenants and can incur fines for failing to comply with State safety requirements. Landlords should seek legal advice to make sure they meet all requirements under the law, including the installation of smoke alarms, having secure fencing around pools and spas, and adequate locks on windows and balconies.
Discriminating against tenants. Landlords have the right to choose a suitable tenant provided they do not discriminate against applicants. If an agent or landlord is found guilty of making a property unavailable to an applicant of a particular ethnicity or age, for example, and making that same property available to another applicant, they could face heavy fines under State anti-discrimination laws. Landlords must assess applicants based on their credit history, steady income and rental history. They should not be assessed on their age, gender, race, religion, marital status, disability or the like.
Foregoing landlord insurance. For houses, building insurance may cover the cost to repair your property if it is damaged by a storm, but if the damage makes your home uninhabitable, only landlord insurance would cover the loss of rent. For apartments, landlords should check what is covered under their building insurance, as this may exclude liability within an apartment. Landlord insurance policies also cover additional risks such as when the bond is inadequate to cover the costs of damage to a property by a tenant. It's best to compare landlord insurance policies on websites such as comparethemarket.com.au to find the appropriate level of cover for your rental property.
Advertising a rental price way above market rate. A rental price that is higher than comparable properties could attract fewer and shorter term tenants, who may be less likely to look after a property than long-term tenants, resulting in higher maintenance costs for the landlord. Landlords would also lose money from the empty periods in between tenants, and would need to cover advertising and agent costs each time the property is advertised. As a rule of thumb, landlords should avoid increasing the rent more than once a year or by more than 5 per cent per annum, or they may risk losing their tenant. Landlords should consult agents to determine the right market price based on similar properties in the area and also keep up to date with changes in the property market.
About comparethemarket.com.au
Comparethemarket.com.au is an online comparison service that takes the hard work out of shopping around. We help Australians to quickly and easily compare and buy products from a wide range of providers. Our easy-to-use comparison tool enables consumers to find a product that best suits their needs and their back pocket. We're also in the business of comparing personal finance products, utilities and can help find the lowest fuel prices in your area. Whether it's car, health or home & contents insurance, we provide a completely free service, that empowers Australians to make buying decisions with greater trust, knowledge and savings. We've got your back, simples.
[1] NSW Fair Trading, 'Starting a tenancy, information for landlords', 2017
Did you find this article interesting or helpful?