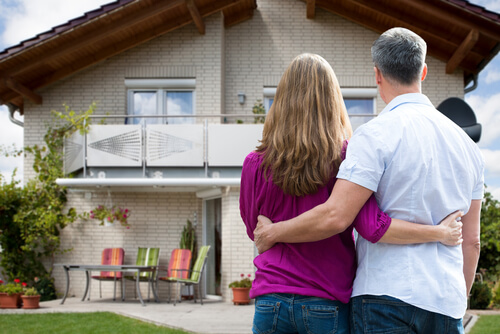 The saying 'you never know if you're insured until you make a claim' may ring true for millions of Australians in the event of an unforeseen home incident, new data indicates. A survey reveals the careless attitudes and habits of homeowners in relation to their most valuable possessions. Incredibly, two in three Aussies not only don't know the value of their possessions, but they also don't know what they're insured for.
A survey of an independent, nationally representative panel of 1000 Australian adults[1] with home and contents cover, commissioned by home insurance comparison service comparethemarket.com.au, found that 69 per cent of those with a home and contents policy don't know the true value of their contents, and 42 per cent don't keep records of their possessions for insurance purposes.
Of the respondents who do record their valuable contents by keeping receipts, valuations, certificates of authenticity, and photographs; only 10 per cent keep the documents offsite to avoid them being destroyed in case of an incident at home.
The survey further revealed that households might not even comply with their policies: 72 per cent of respondents have not made alterations to their home to meet the terms and conditions of their policy; and, 63 per cent of Aussies haven't read their policy details in full. Specifically, 53 per cent skimmed over their cover details.
Spokesperson for comparethemarket.com.au, Abigail Koch, said: "It is important that people understand what is and isn't covered by their insurance policy so that they are not caught out when they go to make a claim. Product disclosure statements can often seem lengthy and tedious to read but given you are insuring your biggest asset – your home – it's worth the effort to read them carefully.
"Simple mistakes could see you out of pocket. There is no point telling your insurer you have a smoke alarm or security system installed if they are not working, as you may not be able to make a claim in the event of a fire or theft. Also, if you don't have an accurate recording of your contents and how much they are worth, then you risk being underinsured just when you need your policy the most."
Comparethemarket.com.au teamed up with Daniel Lewkovitz, CEO of Calamity Monitoring , who looks after the security needs of thousands of Australian homes and businesses. Daniel, with comparethemarket.com.au, reveals common bad habits households make which compromises their ability to claim on their insurance in the event of an incident.
Leaving homes unattended for extended periods. If a home is left unattended for more than 60 days, it may not be covered by the policy holder's insurance. When away for extended periods of time, it is important that home owners check whether their insurer covers events that occur when their home is unoccupied. Home owners could also consider installing an alarm system that is monitored by an ASIAL-graded monitoring centre for additional security.
Leaving spare keys out. Insurers may not pay a claim in full if a thief is able to get into a house without the use of force. Burglars know obvious spare key hiding spots such as the mailbox, under the mat or 'clever ones' like in the pot plant. Spare keys should be kept with a family member or a trusted neighbour. When lending keys to tradespeople or cleaners, homeowners should consider alternatives to leaving the key outside, like pin-access key safes. Installing locks with restricted keys that are harder to copy will also restrict someone from being able to easily cut the key.
Leaving windows open for 'air'. You may not be able to make a claim if a thief was able to get into your home because you left a window open. The security of a home is only as strong as its weakest link, so even if thousands of dollars are spent on the best security, an open window will mean easy access for a burglar. Homeowners should consider putting security screens over certain windows they like to leave open and keeping others locked.
Not following through on what has been disclosed to the insurer. The insurer prices each premium based on what they have been told by the homeowner. If they are told a home has window locks, homeowners must lock their windows. If policy documents show that an alarm is installed, homeowners must turn on the alarm when they leave the house.
Forgetting to lock garages and sheds. Garages are a common entry point for burglars and it's important that valuables are not stored inside the garage and they are locked when the home is unattended. This includes any internal doors from a garage into the home. Outdoor sheds should also have proper security locks and padlocks installed that meet Australian standards.
Not noting changes to their insurance. Many homeowners automatically renew their insurance policies without checking the fine print. It's important the homeowner requests and reads the product disclosure statement before renewing. Product disclosure statements can change year on year, and could expose homeowners to risks if they don't read and understand and changes, and ensure their home and contents comply. Comparison services such as comparethemarket.com.au allow homeowners to compare policies and easily make the switch to cover that better suits their needs.
About comparethemarket.com.au
Comparethemarket.com.au is an online comparison service that takes the hard work out of shopping around. We help Australians to quickly and easily compare and buy products from a wide range of providers. Our easy-to-use comparison tool enables consumers to find a product that best suits their needs and their back pocket. We're also in the business of comparing personal finance products, utilities and can help find the lowest fuel prices in your area. Whether it's car, health or home & contents insurance, we provide a completely free service, that empowers Australians to make buying decisions with greater trust, knowledge and savings. We've got your back, simples.
[1] Pureprofile survey of 1003 Australians with home and/or contents insurance, conducted in August 2017
Did you find this article interesting or helpful?