If you've ever sat down and worked out how much it costs to move house, you may have come to the conclusion that extending your existing home is actually a better option, especially considering the additional costs of decorating a new place to your liking. Whether you have a growing family or even if you just feel the need for a little extra space, making a decision to extend can seem like the perfect solution.
Pre-planning your dream
All major projects begin with planning. How much will the design cost? How much will the build cost? How does insurance work on projects like this? Will you need to move out, and if so, for how long? And most importantly, what if something goes wrong? You will also have to look into getting building permits for all construction projects over a few thousand dollars (depending on your local regulations). Read our comprehensive Renovations Guide for more details on permits and insurance.
All these questions should be considered even before having any plans drawn up, or even discussing it with a building designer. Then you need to consider what kind of extension you want. Will you be enclosing an existing space, such as a verandah; building up or out, or maybe even constructing a separate building like a granny flat?
You will also need to consider the financial aspects of the project. Will you be able to borrow against your existing mortgage to pay for the extension? Will the potential future value be a bargaining chip in negotiations with the loan provider, or will they only accept the current value as collateral?
Designing your dream
Once you have all the nuts and bolts sorted out, you will need to talk to a qualified building designer or an architect to get plans properly drawn up. Because of the legal requirements of building and the danger of improperly designed buildings, only approved designers should draw up any construction plans. Architects are usually a lot more expensive than designers, so take that into account too. Then the creative process can begin.
Be willing to compromise your grand designs if they are impractical for any reason; the designer will do their best to find a viable solution to meet your wishes, within the practicalities of the site, the climate and the building materials. Try to work with them, not against them, but don't be afraid to find someone else if the relationship with the designer doesn't work out. It's a lot cheaper to start again at this point than halfway through the build. But listen to their advice, too: they have a lot more experience in this than you're likely to have.

Building the dream
Way back in the planning stages you will have had some idea of budget – now it really starts to get serious. Find a reputable Master Builder to take on the project and don't be afraid to shop around. Quotes may vary by relatively large margins but a good builder will give you a quote they are happy to stick to. Consider labour rates, building materials and building contracts and remember the old adage to "do it once, do it properly" is applicable more to building than just about anything else.
Building is subject to all kinds of difficulties, too, so even the best builders can be slowed down by weather, materials shortage, even illness. Just be sure you have allowed for any delays back in the planning stage, especially if you are staying off-site for the duration of the build. Hope for the best, but plan for the worst. You should also talk to the builder about subcontractors. If you'd rather hire your own for specific tasks, talk about it before the job starts. It may even get you a lower quote, but alternatively it may slow things down unnecessarily, so make those choices with careful consideration. Speaking of which, don't let anyone start work without fully drawn up and signed contracts. They're a great protection if things do go wrong.
Also, let your current insurer know of the planned renovations to your home to ensure that your property remains covered throughout the duration of the works (or some words to that affect).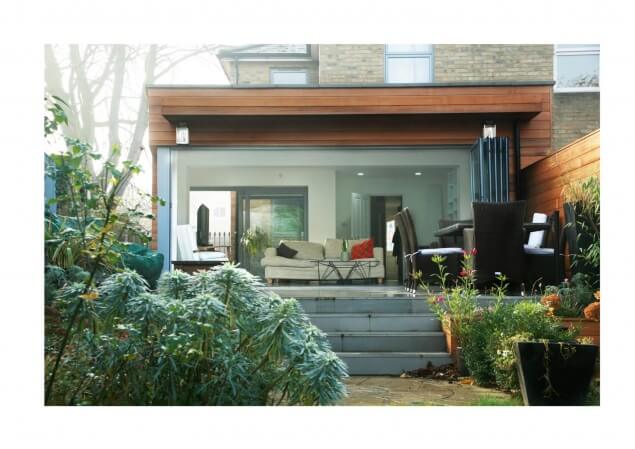 Finishing the dream
Obviously when the building is done, it's up to you to make the extension liveable, along with the rest of the house. If you have planned properly then any decorating costs will have come into your budget – there would be nothing worse than having to move everything out again because you wanted to repaint in a couple of months! So relax and enjoy – it's time to make your new, larger house a home. Just don't forget to update your home and contents insurance to reflect the new value  of your extended home. It's a perfect time to re-evaluate your policy by comparing home and contents insurance providers and ensure you're getting the best bang for your buck.
Did you find this article interesting or helpful?