How climate change affects home insurance premiums
Home > Blog > How climate change affects home insurance premiums
Climate change seems forever in the news, with world leaders and climate experts flocking to summits and conferences to debate and negotiate the future health of our planet. In our day to day lives, some have become more aware of the impacts of climate change, taking steps to reduce our carbon footprints by reducing energy use, installing solar power, recycling refuse and upcycling used goods. Making these changes is important to reduce individual impact, working towards curbing the upward trend of global warming.
Another trend, and the focus of this article, is the increasing costs of home insurance which could be affected  by natural disasters. We ask; are natural disasters increasing and what affect has this on Australian's ability to insure properties?
2015 was officially the hottest year on Earth since records began, according to a report from NASA and National Oceanic and Atmospheric Administration (NOAA). Each storm season adds new data, and the latest states that cyclones are decreasing in frequency, but increasing in intensity. The same is echoed by the NSW government in relation to bushfires.
The increased intensity of these natural disasters puts storm and flood prone areas at greater risk of damage.
The cost of natural disasters
Between 2011 and 2015, there were 21 catastrophic natural disasters in Australia that incurred billions of dollars of damage and loss of life. In 2016 alone, there have been four catastrophic events, including the Yarloop bushfires in Western Australia, which, so far, has tallied a $60 million dollar damage bill that's still climbing.
The data shows climate change is resulting in bigger storms and more aggressive bushfires. If this trend continues as predicted and you live in a high risk area, not only is your home physically at risk but your home insurance affordability could be too. Home owners in areas most affected by these natural disasters may see their home insurance premiums rise sharply in come years to cope with the increasing damage bills, as the examples below clearly show.
Related: 5 clues that warn you of a high risk house
Floods
A flooding event in March 2012 saw 75% of New South Wales under a flood warning, with parts of Northern Victoria also affected. Sixteen river systems flooded and thousands of residents were forced to evacuate their homes. The Queensland floods (and other storm damage from Cyclone Yasi) in 2011 resulted in an estimated $3.8 billion dollars in insured losses.
The Sydney Morning Herald reported in 2013 that recent natural disasters had cost insurance companies $733 million. These costs were passed onto consumers, with rates rising by 500% in some instances.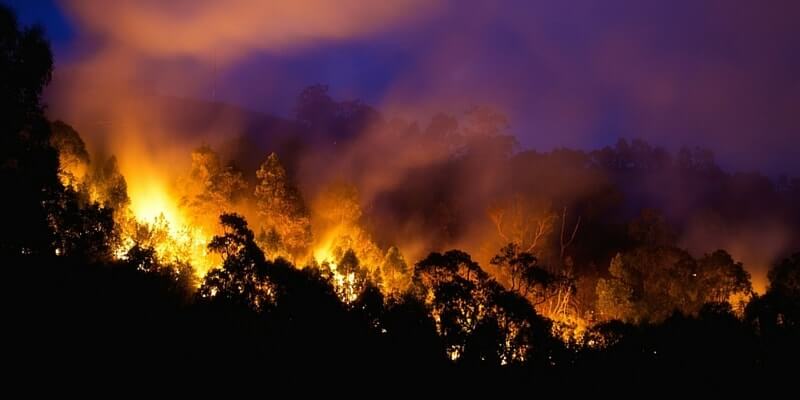 Bushfires
Bushfires occur regularly in Australia; over the past 5 years, there's been an average of one catastrophic bushfire event each year, with tens of thousands of smaller bushfire events occurring across the country. According to the Climate Institute, as the impacts of climate change increase, so will the ferocity and frequency of extreme bushfires. Disasters like the Black Saturday bushfires in Victoria will cease to be a once in 30 year occurrence, and instead be faced every two to three years. With damage from these events in the hundreds of millions of dollars, insurers will be forced to up their home insurance premiums in affected areas.
One example of insurance price increases is the Tasmanian bushfires of 2012. Residents in high risk areas saw an increase of 27% on their premium prices less than a year after the event. The Insurance Council states that the fire cost insurance companies almost $80 million.
Cyclones
In 2015, Cyclone Marcia destroyed 350 homes in Central Queensland and caused an estimated $750 million dollars in damages; Queensland homeowners are feeling the impacts of storms like Marcia on their household budgets, with some insurance premiums skyrocketing by 110% over a two-year period.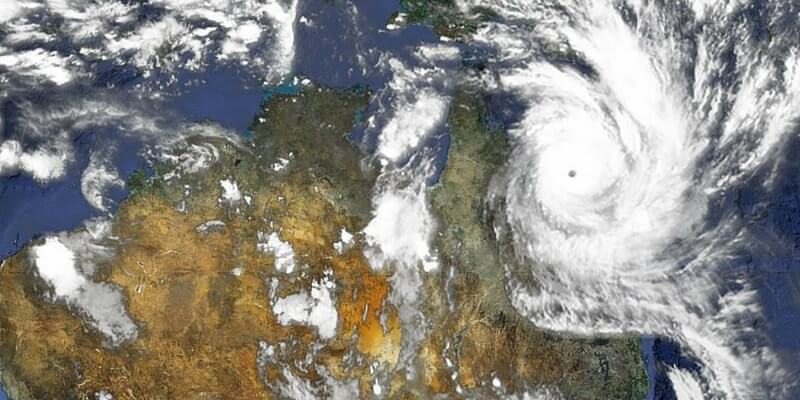 Image source
Did you know a majority of Australians are underinsured?
Another factor that effects reported price increases is that, according to a report from ASIC, 81% of Australians are underinsured. Unfortunately, some homeowners don't know they don't have enough cover until it's too late. Therefore when they come to re-insure after a claim, many homeowners face an increase in their home insurance premium in order to get the right level of protection.
It's important to prepare for the effects of climate change, now and in the future. Reading your home and contents insurance policy carefully can ensure your home and belongings are protected if a natural disaster does occur in your area. Those in disaster prone areas should be especially mindful to read the fine print of their home insurance policies and even call their insurer to make sure they have the appropriate level of cover.
If you're home insurance rates have increased dramatically in recent years, comparing policies is one way to make sure you're getting the best deal.