Got a new place? Congratulations! You've now secured a house – tick; finalised the paperwork or sorted out your bond – tick; grabbed the keys and set the move in date – tick. Is that everything done and dusted? Unfortunately, not quite, as it turns out!
For most of us, moving house is hardly ever a stress-free process – whether you're renting or buying a new place, stress is always involved! You might have covered the basics like notifying your friends and family about your change of address, organising a first-night essentials box and cutting a spare set of keys, but you can still overlook a whole bunch of important steps as you pack your possessions.
Fret not, we've put together a handy guide to help you take the edge off your big move and save you time, money and headache as you ease into your new place.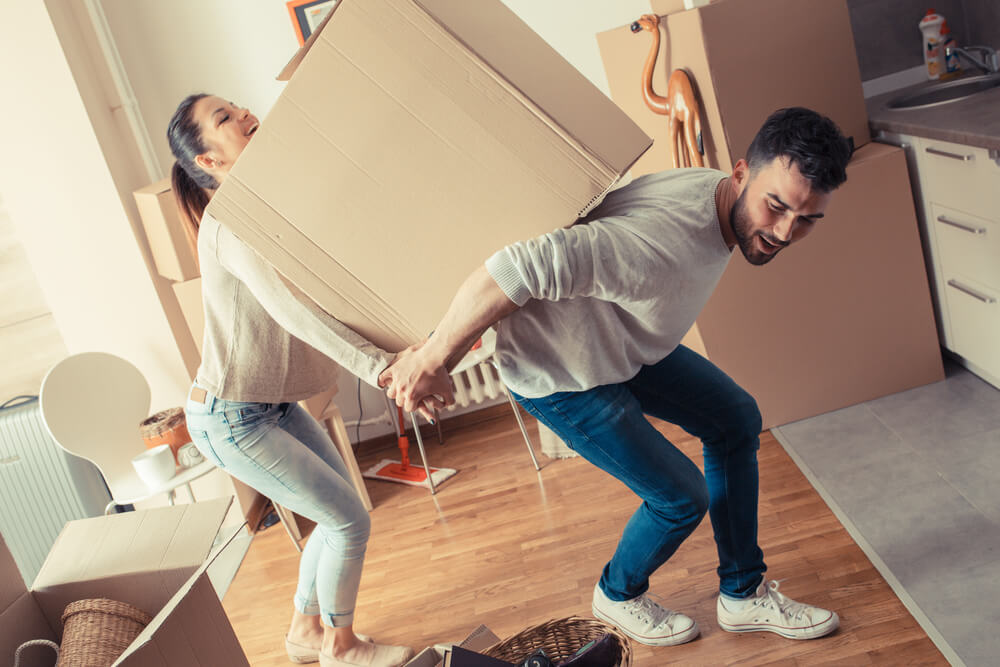 Things to check when you're making the big move
1. Allocate your move budget
This one goes without saying. Crunch your numbers carefully, make sure each item in the move list is accounted for and allow for unplanned expenses. You never know what could happen, so expect the unexpected!
2. Mail redirect
When you move to a new place, your postal address doesn't get changed automatically. Be sure to complete a set of simple steps on Australia Post's website – or pop into your nearest post office and let them handle the redirect for you.
We suggest putting mail redirection to the forefront of your house move to-do list – the earlier, the better. You don't want to end up like a fellow who found out he owed over $2,500 in speeding tickets a year after he moved house from Brisbane to the Gold Coast! Likewise with your banks, tax agents, doctors, optometrists, schools (if you have kids) and your electoral office – give them the heads up beforehand. And while there's usually a cost associated with the Aus Post redirection, calling your utility provider or phone company to let them know your new address is completely free of charge.
3. Update your insurance policies
Moving house inevitably involves packing the car with your belongings and doing a number of runs between your former and future pads. On top of that, you'll need to check that your vehicle is actually insured against unforeseen damage – nobody wants to face another hassle if they get into an accident mid-move.
More importantly, the change of address where your car resides for the majority of the time affects your car insurance policy. The same goes for your home and contents insurance – you might not realise this initially, but you risk not being covered if you don't update your policy. This often happens if you move to an area with a higher crime rate.
If your provider already covers both car and home and contents, great – otherwise, it's a good idea to find one that does both as you can sometimes get a discount on your combined policy.
We believe that obtaining financial cover for both your new place and your set of wheels should be quick and easy, so when it comes to choosing the right insurance provider, we've got your back.
4. Switching energy providers
New home, new neighbourhood… new bills. Chances are you will be taking your existing power supplier with you, but if you're looking to change energy providers, a house move is as good a time as any. According to iProspect's 2015 research, 13% of energy provider changes in Australia were prompted by people moving to new households.
If you're moving to a larger home, you'll be most likely be looking at the prospect of an increased electricity bill – so you might be in the market for a new provider more suited to your wallet. Before you make the switch, however, make sure you compare your options carefully as it could help you save.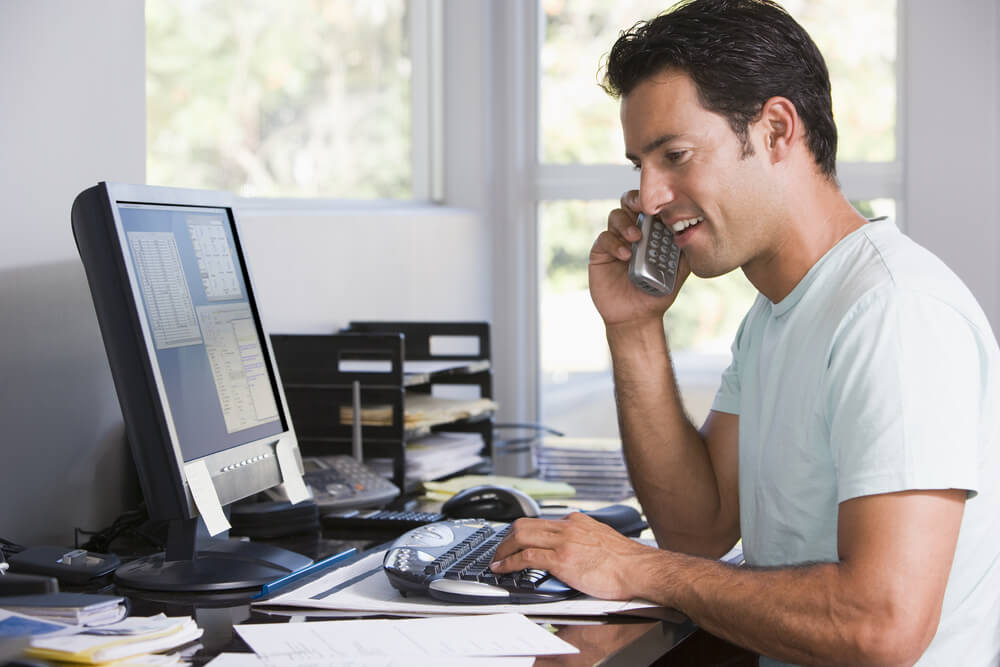 5. Phone and internet connection
It's great when your new place comes hooked up with a phone and internet bundle, but you'll need to notify your provider beforehand if you decide to stick with your existing service. As with water and electricity, a fair number of phone and internet provider changes coincide with the move time.
6. An exit clean
Sold your old abode and moving to a brand new one? Cleaning your old home is a good way of being courteous and respectful to the new owner. When vacating a rental, you also need to make sure the property is as tidy as it was when you moved in; or put simply, make sure you clean up after yourself or risk losing your bond.
If you're renting at a unit block, most property managers will share a cleaning service number with you to save the hassle. Alternatively, you can do a good job of it yourself if you're handy with the scrubber, steamer and mop.
For cost-effective cleaning options, check out the following services:
Gumtree – if it's not on Gumtree, it probably doesn't exist! Australia's most loved online noticeboard is a go-to destination when you're looking for a quick house clean.
Airtasker – this company may be only four years old, but it's edging towards having 800,000 registered service providers and – importantly – has a free cleaning quote tool.
ServiceSeeking – the online quote marketplace gets the job done and provides up to $8,000 customer cover should something go awry.
7. Sort your stuff
Whether you are a student or a responsible parent, hastily stuffing belongings into whatever bags, crates and cardboard boxes at hand on move day does not make for a fun process later on. Neither does forgetting and remembering to collect items at inconvenient times. Stick to the simple list below to save yourself the trouble:
Label your boxes – you don't have to be overly pedantic with this task, but make sure you at least mark your items accurately.
Measure your furniture – while heroic stories of lifting a couch over your balcony after it didn't fit in the stairwell are great for amusing your guests, make sure you still take precautions while moving.
Throw out/recycle/sell anything you won't be taking with you. And yes, that includes your dusty old beanbag.
8. Organising removalists
Whether it's a mate with a ute who'll help you out for a carton or a proper removalist truck and several sets of strong arms, someone has to help you haul your things from point A to point B. If you're after the latter option, there's a variety of removal services around Australia to choose from.
Remember the benefit of professional removalists: they have insurance against unforeseen accidents. Alternatively, you can always look on Gumtree or post a notice on social media – in most cases, there will be several ute or van owners willing to help.
Whatever option you end up going with, remember to choose wisely, allocate a budget and ask for a quote first to make sure you're not overcharged. Moving house itself requires expenditures; therefore hauling doesn't need to cost you a fortune either.
Other things worth remembering
Have fun – just because you will be doing a million things during your move doesn't mean you have to be constantly stressed. Think of it as if you were organising a big party just for yourself!
Compare early – if you've got mates or relatives helping you move, you could compare their lifting ability, speediness and furniture-assembling skills through a competition (only one will prevail to carry the fridge and couches!) Work out early on who can help you out in the most time efficient way.
Reward your crew after they're done – something simple like pizza, beer or a combination of both is a nice way of showing appreciation.
Planning to move house? You might want to look into finding a better deal on car and home and contents insurance!
Did you find this article interesting or helpful?