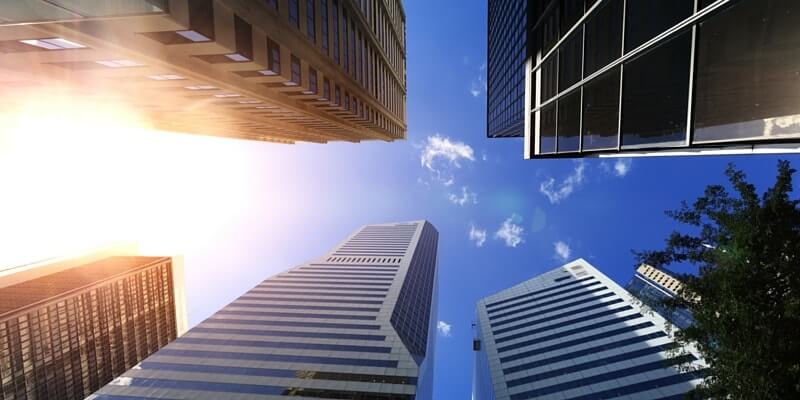 Your home is more than just four walls and a roof. It's the place where you feel often the most comfortable and content. Your home reflects who you are and who you aspire to be through the things you buy and the furniture you choose – even the colour of your paint is a window into your personality. If you surround yourself with a house and belongings that suit your lifestyle and your taste; you're in for a world of heartache, not to mention financial worry, if you need to repair or replace them.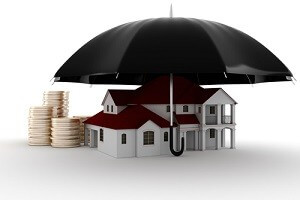 This is where Home and Contents insurance comes in. Home, Contents or Home & Contents Insurance can offer you peace of mind that your house and belongings will be protected against loss, theft or damage.
Home, Contents or Home & Contents Insurance
Everyone's situation is different, so it's important to find the Home, Contents or Home & Contents policy that suits your needs. It comes in a few forms and it's a good idea to know the differences between policy types to make sure you take out the right one.
Home Insurance covers your house against loss or damage due to a range of different insured events, for example fire, storm and other circumstances beyond your control. It also covers the structure of your home and outbuildings (including sheds and garages) but does not cover any of the contents. The insured events you are covered for are included in your Product Disclosure Statement so be sure to read through this to understand your coverage.
Contents Insurance can cover against loss, damage or theft of belongings kept inside your home and outbuildings (including sheds and garages in most cases). Contents Insurance covers things like household electrical appliances, furniture and jewellery. Contents Insurance covers your belongings; it will not cover anything structural on your house – for that you will need Home Insurance. As with Home Insurance, a full list of insured events, limits and exclusions can be found in the Product Disclosure Statement for your Contents Insurance policy.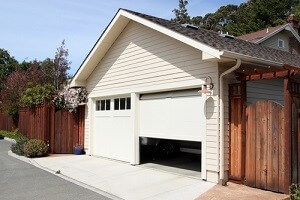 Many home owners opt for a combined Home & Contents Insurance policy, which covers both the physical structure of your home as well as its contents.
The type of policy(ies) you choose will depend on your circumstances. Home owners should invest in a Home Insurance policy to cover the replacement value of the house. This Home Insurance will not cover the repair or replacement of any belongings, so make sure you consider a Contents Insurance policy as well. Renters should consider Contents Insurance, as insuring the house will be the responsibility of your landlord. Landlords can take out Home Insurance or may opt for a specialised Landlord's Insurance policy, which can cover not only structural damage/loss but protects against malicious damage from tenants and loss of income due to tenant rent default. Of course with any insurance type, every policy is different so it's important to read through the Product Disclosure Statement carefully or talk to the insurer directly.
Saving Tips
We're all looking to save a few dollars but it's important not to scrimp on necessities like insurance. However, there are a few things you can do to reduce your Home and Contents Insurance premiums.
Increase Your Home Security
A secure home may cost less to insure. You can install exterior sensor lights, keep bushes and trees pruned, install deadbolts on doors and security locks on your windows, invest in a home security alarm or go for the whole shebang and get a CCTV camera system installed; you can also put security mesh on windows and replace standard doors with heavy duty doors. Homes with lockable garages instead of carports are usually considered more secure, so take this into account when purchasing or renting a home (this could make a difference to your car insurance premium as well). Make sure your outbuildings are lockable too.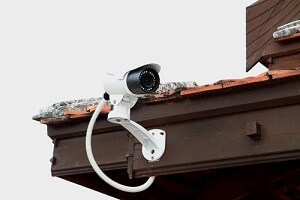 Choosing a Higher Excess
By increasing your excess amount, you could reduce your insurance premiums but be aware that you'll be spending more out of pocket if you do need to make a claim. Make sure you strike a balance between reducing your premiums and the risk of a large financial outlay if you need to pay an excess in the event of a claim.
Select the payment option that best suits your budget
Many insurers offer a range of payment options which can include fortnightly, monthly or annual premium payments, so be sure to select the right payment option that suits you and your budget.   
Combine Policies
Some insurers may offer you a discount if you take out more than one type of insurance policy with them, so look into taking out a combined Home & Contents Insurance policy, but also look at the discounts offered if you take out Home and Contents Insurance with the same company that provides your Health/Car/Life Insurance.
Shop Around
With so many policies out there, it's important to shop around to find the one that not only suits your needs the best but also the one that offers the best bang for your buck.
The Final Word
Home and Contents Insurance is an important necessity but you can reduce the impact on your hip pocket by implementing one or all of the tips above; above all make sure you shop around to find the policy that best suits your lifestyle and budget.
Did you find this article interesting or helpful?