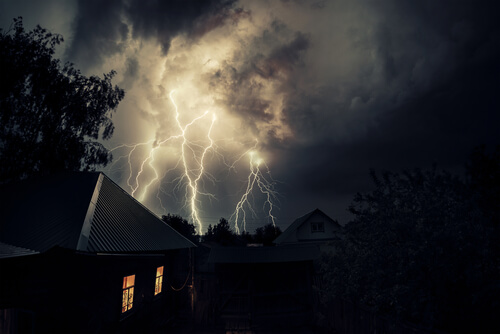 October marks the start of storm season: the heavy rain, lightening, gusts of wind and even hail. It's part of Australian life to experience a few big storms during the year but how can you stay safe and prepare for the unpredictable times ahead?Storms are a hazard that can cause some major damage to property as well as seriously injure people. They're the most common type of disaster in Australia and cause more harm than cyclones, earthquakes, floods and bushfires.
Storms are a hazard that can cause some major damage to property as well as seriously injure people. They're the most common type of disaster in Australia and cause more harm than cyclones, earthquakes, floods and bushfires.
There are two main types of severe storms that cause major destruction in the month of October every year: thunderstorms and land gales.
Thunderstorms
Thunderstorms usually produce hail, wind gusts, flash floods and lightening. These types of storms often cause injuries, large damages to property and in some instances, death. Thunderstorms are more common and generally much more dangerous and are not something you want to be caught in!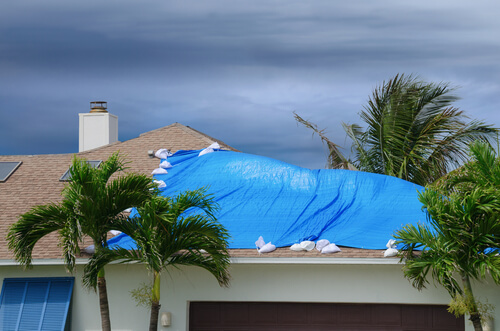 Land gales
Land gales on the other hand, are much less dangerous and are strong winds that can cause some damage and injuries.
No matter the type of storm, Australians have to begin preparing their plan of action before a storm hits their hometown and creates irrevocable damage to their property and to the ones they love.
Three step plan on storm preparation
Terri Russel, the Internal Communications Coordinator from Victoria State Emergency Service explains that there is a three step plan that people should always have in place: what to do before, during, and after a storm.
"You should always check that loose objects such as outdoor equipment, umbrellas and trampolines are secured properly before a storm hits," Terri explains.
"If you can and you are sure it is safe enough, check your gutters, pipes and drains aren't blocked. You should also park your car in an undercover area and away from any trees, this is probably the best way to avoid damage to your vehicle."
When the storm hits, a secondary plan of action must be implemented immediately. This includes staying indoors and away from the windows at all times and making sure to never drive or walk through floodwater.
"If you find yourself outdoors during a storm, try to stay away from any drains, gutters and waterways. In the end, floodwater is very dangerous and toxic so avoid playing or swimming in it," Terri says.
"After the storm has hit, it's imperative to check for any damage on your property. Watch out for any damages to other buildings, powerlines and broken trees, you have to remain extra cautious not to get hurt when assessing the destruction."
Finally, it's important to remain focused on any road hazards you may come across such as remaining floodwater, debris or damaged roads. Keeping safe during the storm is only half the battle.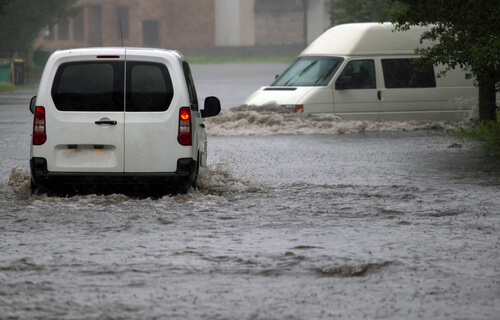 11 extra precautions you can take during storm season
You may have a solid three step plan in place for all of your storm safety measures however, what else have you forgotten? Do you need a checklist on hand to make sure everything has been taken care of during a thunderstorm? We've got your back so don't worry, tick off as you go and feel safer during the coming months:
1. Have an emergency plan and kit in the house and make sure these are both up-to-date. Educate your family of everything that is in the emergency kit and what they should do if an incident should arise. Keep these in a location that everyone is aware of inside the house. Make sure this is easily accessible.
2. Listen to daily weather reports and be aware of the types of storm patterns that have been occurring in your area. Keeping clued up with weather updates and any changes happening to the forecast can prepare you for what's to come in the future.
3. If a storm is predicted to hit your suburb, then it's time to make some adjustments to your living space. Trim the trees nearby or near your house, clear the downpipes and gutters and make sure your yard is completely clear of any rubbish or loose equipment. Start to secure any garden furniture, large toys and even garden shed.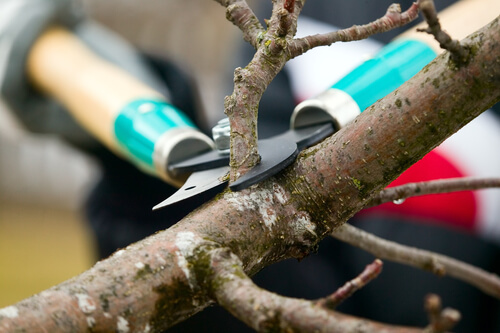 4. Start checking your property such as your roof. Make sure it's in good condition and begin to secure any lose tiles and fill any holes you might come across.
5. Glass windows, doors and sky lights are major hazards during a storm so begin to protect these with shutters or even insect screens. Glass or any easily breakable material will cause injury to anyone living inside the house.
6. Make sure your home and contents insurance is up-to-date and will sufficiently cover you for any damages that may occur to your property.
7. Keep any pets or animals sheltered or inside during a storm.
8. Store all valuables, medications, spare food and clothing into plastic bags for emergency use. Your most important possessions should be kept in a safe area.
9. Remember to disconnect all electrical devices such as the TV, radio, computer modems and kitchen appliances.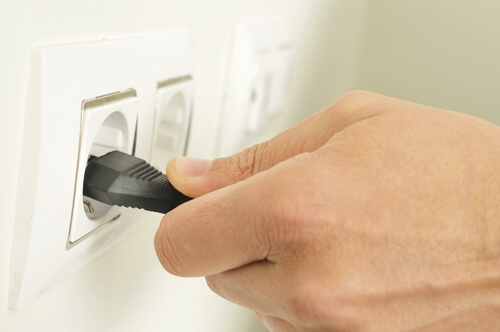 10. In the event that your house begins to break or collapse, shelter in the strongest room (this could be your hallway, built-in wardrobe, basement etc.) under a table, mattress or something protective.
11. For any storm related emergencies, you can contact the SES or for life-threatening emergencies call triple zero.
The different types of storm weather events
It's important to distinguish the different types of storm events and how to respond to each storm in different settings, whether this is inside, outside or in a vehicle. We break down the four main types of storms that you could face and what to do in each scenario:
Weather events to prepare for
Flooding
If your house is in an area that is low-lying, you may need to prepare to find higher ground. Scope out areas you could potentially move to in case of flooding. Try to seek shelter as quickly as possible. Do not attempt to walk through floods as this is highly dangerous and can result in severe injuries or drowning. When driving a vehicle, avoid flooded areas at all times. If you are caught in flash flooding while in a car, avoid any dips or underpasses. Try not to drive at all when a storm has hit.
Lightening
Lightning strikes to an electricity network can cause damage to electrical infrastructure and even bring down power lines. This interrupts the power supply and can cause power outages in homes across Australian homes. Some things you can do when lightning strikes is to start fitting your home with surge protectors and disconnect aerials and unplug power cords to computers, phones and TV's. Don't use a fixed landline during a lightning storm as the phone system may have become highly charged. Use a mobile phone to make any emergency phone calls. Also, don't take a bath or shower as water is an electrical conductor, better to be safe than sorry!
During a lightning storm, try to get inside a vehicle or building as quickly as you can. Avoid water and any objects that could conduct electricity (mainly metal items). Do not stand in any open areas or under any trees or lampposts. If there is no shelter for you to cover yourself, then crouch down and keep your head tucked in. Keep in mind that if someone is hit by lightning, they can be revived with CPR.
If inside a vehicle, stay inside with all the windows closed. Try not to touch any metal parts of the car and do not attempt to drive, the key here is to wait it out. Avoid parking under any trees or poles that could fall onto your car. Stay extra cautious of any power lines that have fallen down and that may be in contact with your vehicle. Staying inside your car is the safest option.
Wind/Gales
During a land gale or strong winds, stay inside at all times with all the doors and windows shut. Try to find the room on the lowest level or floor of the house and crouch under a heavy/strong piece of furniture. Protect your head with a cushion and wait out the storm. If you are outside, you must find shelter in a building immediately (don't try to find a vehicle to stay in as this could be pushed over by the force of the gale). If there is absolutely no shelter available, then lie flat in a low, dry spot or even under a bridge if you don't have your car with you. Protecting your head is the most important thing to remember so keep it covered. As a very last resort, hang tightly on to the base of a tree or something solid.
Do not stay in your car during severe winds and do not try to outrun a gale by driving either. If you are able to, run to the nearest shelter you can locate. If there is nowhere to go, then once again find a dry ditch and lie flat. Protect your head and keep prepared for any flash floods that may hit.
Hail
It may seem like an obvious tip to take on board however, during a hail storm, staying away from windows, doors and anything made of glass is imperative if you don't want to incur any injuries. Keep alert for any strong winds as well and listen to weather updates on the severity of the hail storm. It is very dangerous to remain outside when hail hits and it's crucial to seek any kind of cover to protect your face and body. Try to move away from the wind and keep your head covered. Find shelter and wait out the hail. Try to keep your face away from the car windows as these can be easily broken by hail. Remain inside the car and keep your body covered or low to the floor.
Did you find this article interesting or helpful?