The current state of Asbestos in Australia
Home > Blog > The current state of Asbestos in Australia
Asbestos. We've all heard of it and most of us know it's dangerous, but did you know that it still poses a risk to health and lives, despite its use having been discontinued since the 1980s?
Australia has the second-highest rate of mesothelioma deaths in the world, and mesothelioma is linked to asbestos exposure. These numbers are expected to peak between 2014 and 2021, but the ongoing threat to Australian lives is a real concern, especially with an increase in the popularity of renovating older homes, which may contain hidden asbestos products.
According to this article from net, the government estimates that as many as 1 in 3 homes are host so some form of asbestos – so it's very important we all know the basics.
What is asbestos?
Asbestos is a collective name for six different natural occurring mineral fibres, all of which have similar properties. It was a popular building material from the early 1900s through to the mid to late 1980s because of its versatility – asbestos is strong, flexible, insulates from heat and electricity, is chemically inert and affordable. Asbestos was mined in Australia until 1984 and was one of the highest users of asbestos, per capita, in the world.
There are two categories for asbestos – friable and non-friable. Non-friable asbestos is asbestos that's been mixed with another product, like cement. This is the most common type of asbestos found in building materials. Friable, on the other hand, is a loose form of asbestos; it was used in some types of insulation and is more prone to becoming airborne. Both types of asbestos are considered dangerous with a high risk of health issues and diseases associated with exposure, particularly particle inhalation.
According to the Australian government, the global asbestos burden is worsening with continued international mining, manufacturing and production – especially in South East Asia.
Why is asbestos dangerous?
Asbestos exposure is linked to several illnesses and fatal diseases, though diseases develop over a long period of time and symptoms may not appear for 10 – 50 years. Asbestos related diseases include:
Mesothelioma
Asbestosis
Lung cancer
Laryngeal cancer
Ovarian cancer
Testes cancer
Pleural plaques
Pleural thickening
Pleural effusion
Many of these diseases are incurable and fatal. However, it's important to note that exposure to asbestos is not an automatic death sentence. A variety of factors are linked to the risk of developing an asbestos related disease after asbestos exposure. Having an awareness of where asbestos may be present in the home or workplace and understanding safety precautions that can be taken may limit or mitigate your risk.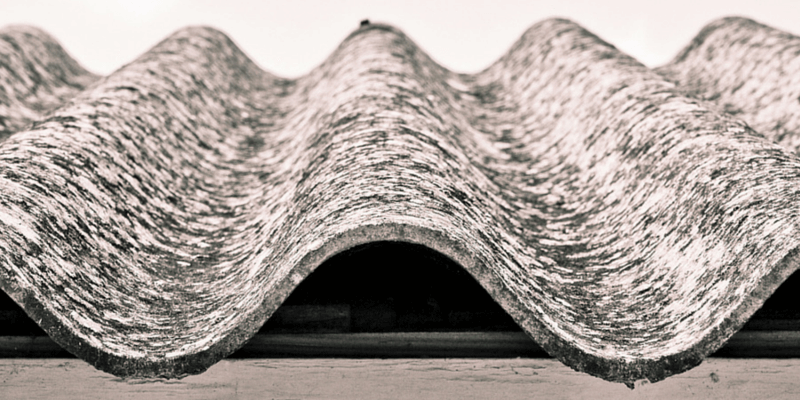 Where asbestos may be present
Can you identify asbestos – do you know what it looks like and where you might find it? In fact, it's difficult to determine if a product contains or is made from asbestos just by looking at it. Although many Australians think that asbestos can only be found in old fibro homes, this is far from true. During the height of its popularity as a building material, asbestos was used in hundreds of different ways, including:
Carpet underlay
Cement floors
Hot water pipes
Fences
Sheds
Under wall and floor tiles
Under vinyl or linoleum
Ceiling panels
Internal Walls
Eaves
Pipe insulation
Paint
Roof shingles
Brake shoes
Disc pads
Elevator brakes
Plaster patching compound
Imitation brick cladding
Fire proofing
Sound proofing
Insulation
Old ironing board covers
As a general rule, if a home was built or renovated before the late 1980s there may be asbestos present somewhere in the home – even if it's a brick and tile house. Since 2003 it has been illegal to import, store, supply, sell, install, use or reuse asbestos or materials containing asbestos in Australia, so if your home was built after this date it shouldn't contain any asbestos-related products.
Related: Guide to sustainable building materials
However, although asbestos is now considered dangerous and is banned in Australia, it is still used overseas in many manufacturing applications. As recently as 2012, imported cars (including some Chery and Great Wall models) from China were recalled due to asbestos contamination.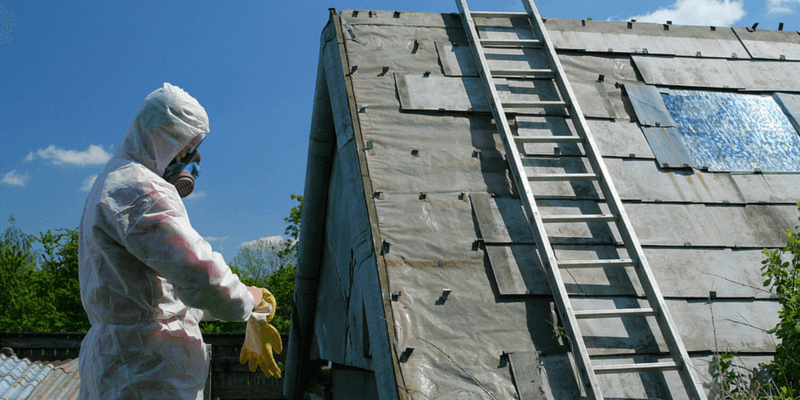 Tips for staying safe
It's estimated that more than a million Australian homes are built from asbestos sheeting and even more contain asbestos-related products. DIY renovating is popular with homeowners, but if your home was built before 1990, there's a chance it contains asbestos somewhere. But there is good news. Bonded (non-friable) asbestos products are considered safe as long as they are undamaged and left in tact. If asbestos is in poor condition or damaged, it should be removed.
Homeowners are allowed to remove up to 10sqm of non-friable asbestos from their property, however they must adhere to all national, state and territory laws and regulations related to the removal and disposal of asbestos. Usually, asbestos needs to be wrapped in plastic and sealed before disposal. The Australian Asbestos Network suggests renovators take the following precautions:
Have the material tested to confirm the presence of asbestos.
Isolate the area where asbestos removal will be taking place.
Wear protective clothing.
Wear breathing apparatus.
Avoid using power tools unless fitted with dust suppression or dust extraction attachments.
Minimise dust by watering surface areas.
Securely wrap and seal asbestos in plastic.
Clearly label all packages with asbestos warnings.
Do not use ordinary domestic vacuum cleaners to clean the site afterwards. You will need to use specialist cleaners fitted with a HEPA filter or else a wet mop.
Dispose of asbestos in an approved landfill site.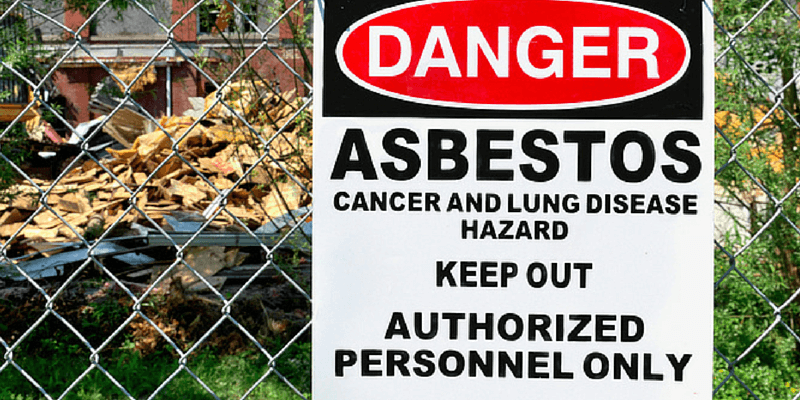 Asbestos legislation
Exposure to asbestos is proven to be harmful and, in many cases fatal, so the Australian government has put legislation in place to protect Australians from future harm. Since 2003, asbestos in all forms and products has been banned in Australia. There are licensing requirements for those who assess, remove or supervise the removal of asbestos; these licenses are restricted by class, depending on the type of asbestos being removed from a contaminated site. If you are contracting someone to remove asbestos from your home or workplace, make sure they possess the necessary license(s) to undertake the works. Importation of asbestos and products containing asbestos is heavily restricted by the Department of Immigration and Border Protection (exemptions are granted, but these are rare.)
Asbestos is a major issue that affects millions of Australians; for that reason, the Australian Government setup the Asbestos Safety and Eradication Agency in 2013. The ASEA exists to provide a better strategic framework for asbestos management across the country, including supporting research into the environmental, community and health impacts of asbestos and asbestos related diseases. The ASEA operates under six strategic aims: awareness, best practice, identification, removal, research and international leadership. Through these six areas, ASEA works with state and territory governments to implement long-term asbestos management solutions to reduce the risk of exposure to asbestos and, as a consequence, reduce asbestos related diseases and deaths.
Protect your property and possessions from financial loss: Compare home and contents providers for a great deal
Knowledge is power
Raising awareness at a community level is a key component of the government's strategy to reduce this risk. Peter Dunphy, Chair of the Asbestos Education Committee heading the national Asbestos Awareness Month campaign points out that lack of knowledge is endangering many Australian lives.
"Many Australians believe that only fibro homes contain asbestos but this couldn't be further from the truth. Because Australia was among the highest consumers of asbestos products in the world, asbestos-containing materials are common in homes built or renovated before 1987 with a broad range of products still commonly found in and around any brick, weatherboard, fibro or clad home."
This lack of knowledge is leading many unsuspecting homeowners to play what Murphy calls 'Renovation Roulette'.
"Without knowing where these products might be found in homes, people are playing 'Renovation Roulette' and putting their health and the health of families at risk."
The Asbestos Awareness campaign kicks off in November this year with the theme of Get to kNOw Asbestos this NOvember.  It encourages all Australians to take a 20 Point Asbestos Safety Check to learn how to identify and manage asbestos products safely.
You can help raise awareness by sharing this article with friends, family and colleagues and by hosting a Blue Lamington Drive to raise funds for Asbestos Disease Research and Support Groups.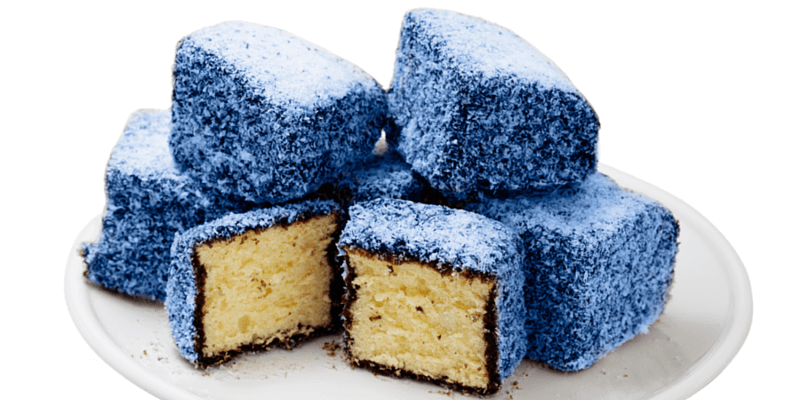 Sharing the power
Everyone can learn something important about asbestos; invite your friends, family and workmates to a Blue Lamington morning tea and help them learn about the ongoing dangers of asbestos. Encourage them to donate a small sum, a gold coin will do, to further research into asbestos related diseases and treatment. Remember, donations of $2 or more are tax deductible and every little bit helps. For more information, recipe ideas and fact sheets on preventing asbestos exposure, head to www.bluelamington.com.
Asbestos is a danger to you and the lives of those around you but, but with raised awareness and proper handling and disposal techniques, you can reduce your risk of exposure to asbestos and asbestos-related diseases. Remember:
Asbestos is present in millions of Australian homes but doesn't always post a threat.
Don't play renovation roulette – wait before you renovate household items that may contain asbestos.
Although you can legally remove a moderate amount of asbestos yourself, contract a licensed asbestos removalist to ensure asbestos on your property is removed safely and effectively.
Share what you know. Help reduce the risk of asbestos impact in your community by raising awareness to the presence of asbestos in every day life and risks for exposure.
Asbestos awareness month is a great time to get educated about this material and how to protect your loved ones from its affects. Join the discussion on our Facebook page and share your information with other like-minded Australians.