Renting versus buying – it seems like an age old debate that nearly always ends in someone saying "Renting is a waste of money. Buying a property, now there's a wise choice – an investment for the future."
Buying a property has been seen, up until recently, as the financially prudent investment choice; however, findings in a recent RBA study may say otherwise.
In the changing economic landscape, some people may actually be better off (financially speaking) renting their home instead of buying one. The study focuses purely on financial benefit, and if you're interested, you can check out the study here. However, buying a home is more than a purely financial decision. There are really important social and emotional considerations as well.
So what's a would-be-home-buyer to do?
Well, for the moment, let's set aside the core financial considerations and look at the lifestyle pros and cons of buying versus renting.
Location. Depending on your budget to buy, location may be sacrificed for amenities. You may not be able to afford to buy a 4 x 2 in close proximity to the CBD, instead you'll need to look further afield. You may be able to rent one in your price range though, so consider how important location is to your lifestyle.
Security. When you buy a house, it's yours as long as you want it (as long as you keep up the mortgage payments!); you don't move until you sell or you change your circumstances. There's security in knowing that you have a permanent roof over your head. Renting is less certain; leasing terms can vary and you may be forced to move from a great rental because the landlord's circumstances change (e.g. they sell the property) or the rent increases beyond your budget.
Rent Inspections. Every renter knows that rent inspections are a pain in the proverbial and they seem to happen frequently. Although they are important to ensure that you're taking care of the property, sometimes they still feel like an invasion of your personal space and serve as a constant reminder that your home is not, in fact, your own.
Decor. Painting walls, putting up artwork and renovating are generally taboo when it comes to renting, which sometimes makes the space feel less like home. Owning your own home means you can do what you want – paint the ceilings purple or put a cricket pitch in the backyard; whatever tickles your fancy.
Repairs. Owning your own home means you're responsible for any repairs. Leaky ceilings, white ants, cracked tiles – you name it, it's your problem (and at your expense). If you're renting and the toilet runs or the garage door jams, it's up to the landlord to fix it (and it won't cost you a cent!).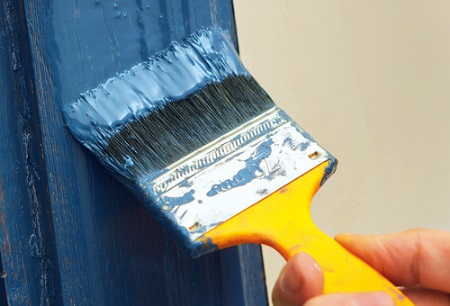 Stability. Entering into a mortgage is a long-term commitment and may have profound impacts on your lifestyle and future choices. Are you ready for the commitment? How steady is your income? What are your plans for the next 12 months to five years? Although owning a property doesn't prevent you from doing things like travelling or working overseas, it may limit your capacity somewhat, depending on your income. Renting affords you the opportunity to shift between properties and locations more easily.
The Final Word
All things considered, in the current market, whether you rent or buy is less about financial impact or gain and more about the emotional or psychological benefits of your choice. If you're still unsure which choice is right for you, do some more research into home ownership by checking out our borrowing power calculator to find out how much you can borrow on your income. Take a look at properties that interest you within your price range and compare them to properties you could rent for a similar monthly outlay.
If you think you're ready to take the plunge into home ownership, make sure you compare home loans to find one tailored to your needs and circumstances. Happy house hunting!
<CTA>
Did you find this article interesting or helpful?