Are you mortgage stressed?
Home > Blog > Are you mortgage stressed?
8 out of 10 Australian mortgage holders don't know what their variable interest home loan rate is, which begs the question – could they be getting a better deal elsewhere? Couple this with an ever-increasing housing debt to income ratio and you can see why there may be a financial storm brewing for some home-owners.
So, what happens if interest rates increase? It depends on our whichever financial institution we've take out our mortgage with, but some of the lenders may choose to increase variable rates, which could put some home-owners into the mortgage 'stress zone'.
What is 'mortgage stress'?
Put simply, mortgage stress occurs when a borrower spends more than 30% of their pre-tax weekly family income on their mortgage repayments. According to REIA's most recent study, the average Australian spends 31.7% of their weekly income on their mortgage, putting the majority of Aussies into the 'stress zone'. However, 1 in 10 Aussie homeowners spend more than 50% of their income on mortgage repayments, putting them at a high risk of serious financial stress.
Don't let mortgage rates get the better of you; Compare home loans here
Mortgage stress can occur for a number of reasons but often occurs incrementally due to changes in the home-owner's personal circumstances.
Case Study: Double-income drop
Matt and Julie buy a home in a trendy suburb close to the CBD of a major Australian metropolitan area. Both Matt and Julie are employed full-time, so they can comfortably afford the mortgage repayments. However, Matt's company is sold to an overseas company and his position is made redundant. He finds another job in his field, but his salary is reduced; Matt and Julie now suffer mortgage stress as it's harder to make the repayments.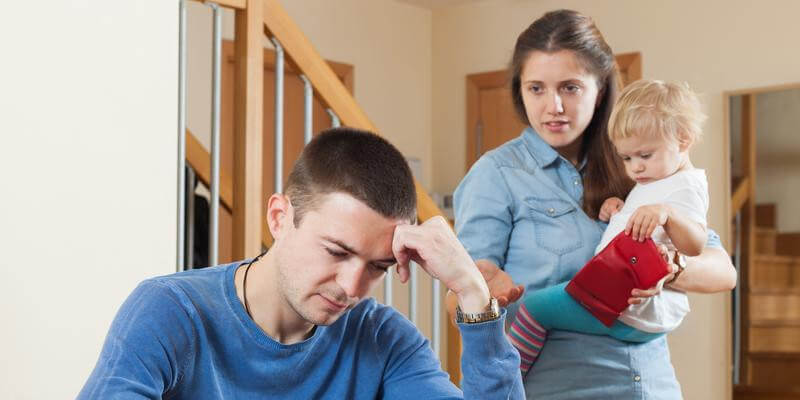 Case Study: Baby makes three
Narelle and Shane live in a large, regional centre and both work full-time in stable jobs. They buy a home they can comfortably afford on their double income. Five years later, Narelle and Shane decide to start a family and Narelle leaves her job to care for their child. Narelle and Shane were careful and paid extra onto their mortgage to help compensate for the drop in their combined income. However, their bank increased their interest rate due to market variables, and now their repayments are higher than they'd planned; Narelle and Shane now suffer mortgage stress.
When and how do home loan interest rates change?
While home loan interest rates can change at any time, major changes usually occur in step with monthly recommendations from the Reserve Bank of Australia (RBA). The RBA issue a recommendation for interest rates on the first Tuesday of every month based on their assessment of Australia's economic climate. They can recommend that rates increase or decrease (and by how much) or that they remain steady. However, it's important to realise that banks are not obliged to follow these recommendations. There are examples of banks choosing to increase rates despite the RBA's recommendation to hold them steady. So, ultimately, it's important to follow what your current lender's variable rate is by paying careful attention each month when the RBA issues its official statement.
TIP: If you have fixed your home loan rate or a portion of your home loan rate, make sure you know when your fixed period is up, as your repayments should revert to the current variable market rate, which could be significantly different than the rate you fixed it on.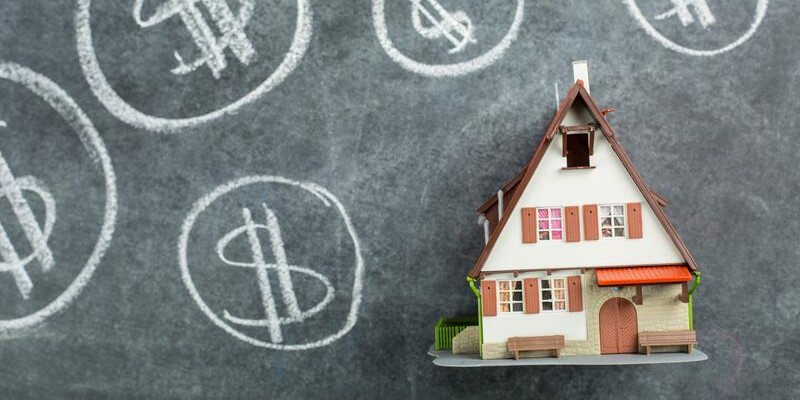 What could it cost?
Every home loan is different, so it's difficult to determine exactly what potential variable interest rate interest hikes will cost you over the next ten years. Here's an example to give you an idea though.
You take out a $300,000 mortgage for 30 years at 5.5% interest. If you rates increase .2 percentage points (as they did with most major banks in October 2015), your monthly repayments would increase by $38. If this rate held steady for the life of your loan (30 years), that means you'd spend nearly $14,000 more than your original debt undertaking. However, what if your interest rate continued to increase by .2 every year between 2016 and 2026? Your repayments would start at around $1700/month but by 2026, you'd be paying $2050/month – nearly a 20% increase in your mortgage repayments.
With the average Australian suffering mortgage stress, getting the best rate on your home loan is key. If you don't know what your home loan interest rate is, it's a good idea to find out by checking your account online, by phone, or in the branch. If you're unhappy with your interest rate, it's a good idea to remember that competition in the marketplace is fierce, so you may be able to negotiate a better rate quite easily.